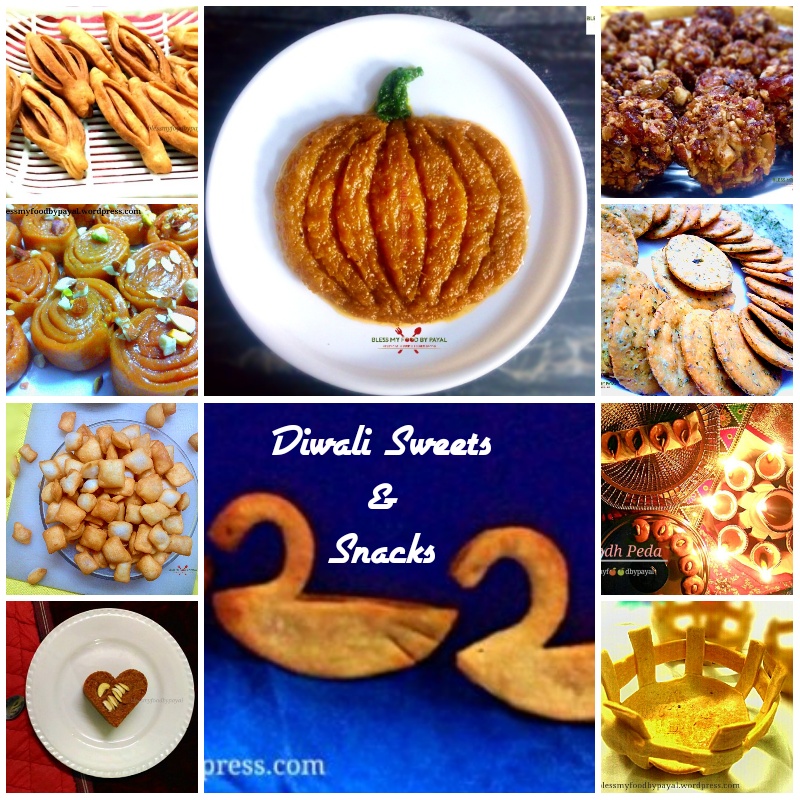 01 Nov

diwali recipes, diwali sweets and snacks, deepawali sweets, deepawali snacks,

diwali recipes, diwali sweets and snacks, deepawali sweets, deepawali snacks recipes list is here to help you in deciding what you should prepare this diwali.

Also known as the festival of lights, diwali is one of the most significant festivals celebrated across India. This year, diwali is falling on 07th of November. This festival is celebrated with full zeal and enthusiasm throughout the country. People visit each other to greet and exchange gifts and sweets. The flavors of this festival are, however, incomplete without lip smacking sweets and snacks. There are several recipes which you can prepare for consumption at your home because several guests are supposed to visit you. Also you can prepare any of these sweets/snacks and gift to your near and dear ones. diwali snacks can be stored for days and weeks. So when some guests have arrived you this diwali, you don't need to keep engaged in the kitchen for hours. Just prepare a tea and open the lid of boxes carrying any or all the below snacks and serve. Isn't so easy ?? So lets begin.
diwali sweets & snacks / namkeens
Doodh Peda : Doodh Peda or milk peda is a traditional sweet usually made on festivals. Very quick and easy to make, doodh pedas are highly delicious and melt in mouth.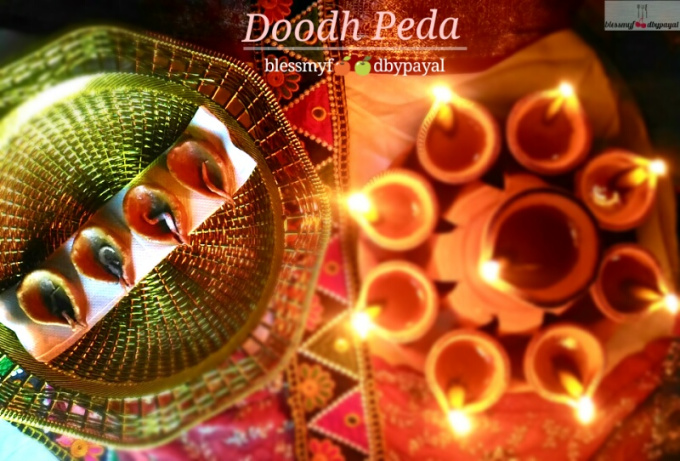 jammu chocolate : jammu chocolate is a lip smacking sweet which is very easy to prepare with just 3 basic ingredients. Made in the city of temples jammu only, chocolate is there in the name of this sweet only but not the recipe. This deliciously chew sweet is simply mesmerizing and you can't leave it easily once begin to taste.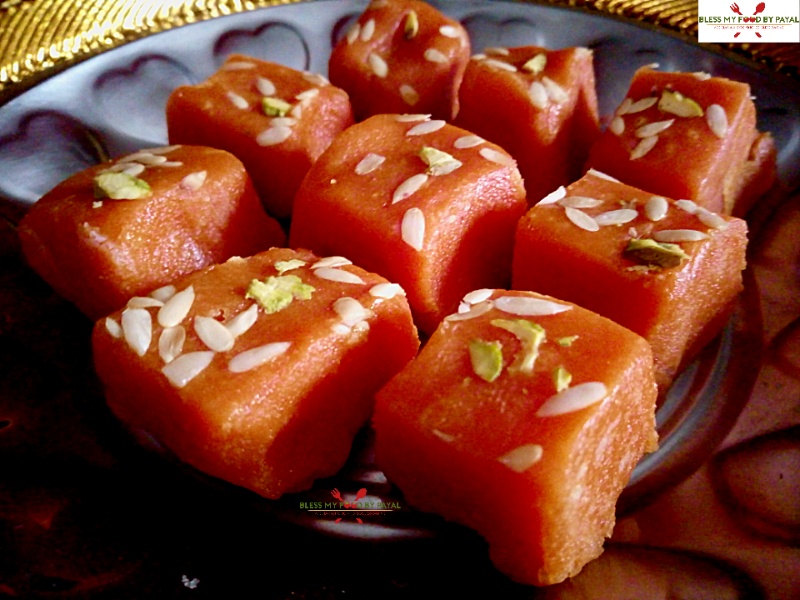 besan papdi : besan papdi is an easy to make papdi or mathri recipe which can be consumed with a cup of tea or even otherwise when you are carving for munching. Very easy to make, its a must try recipe this diwali.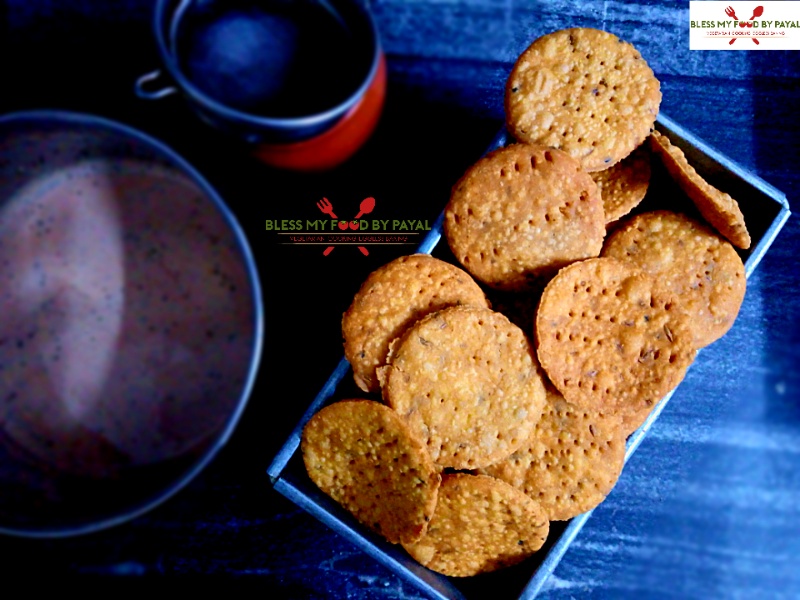 Custard flavoured paneer barfi :  with a unique aroma and taste, this recipe is a small twist to the regular paneer barfi. Made with few ingredients and ready in very less time, this paneer barfi is definitely going to be loved by you and your family and guests. The another twist in the present recipe is that it is made with the leftover ghee residue. However, the same can be made with residue. Just use desi ghee in place of leftover ghee residue.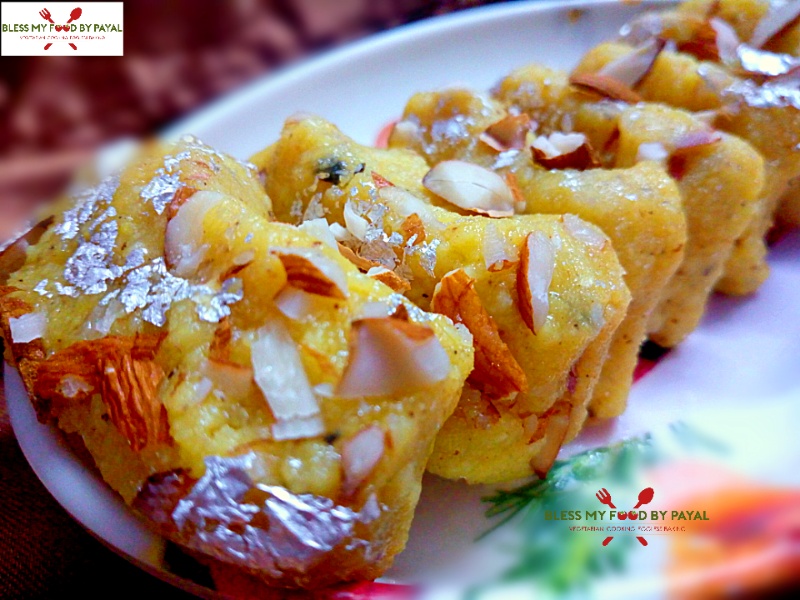 Coconut barfi : Asking for simple 3 ingredients and 30 minutes, this is the most economical recipe which you would love to enjoy on Diwali. This coconut barfi recipe neither ask for condensed milk nor milk powder or khoya/mava, hence making it cheapest of all the sweets.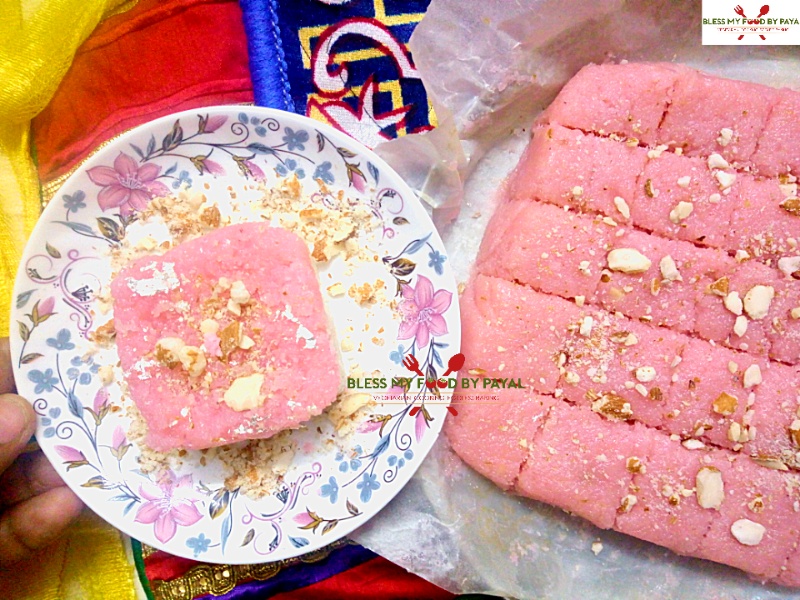 Dates Ladoo : Sugar free, jaggery free or we must say free from all artificial sweeteners, these dates ladoo are most tasty and healthy ladoo recipe we have ever tried.They are named as Dates laddu, dates ladoo recipe, khajur laduu, dates and nuts laddu recipe but you can also call them sugar free dry fruits ladoo.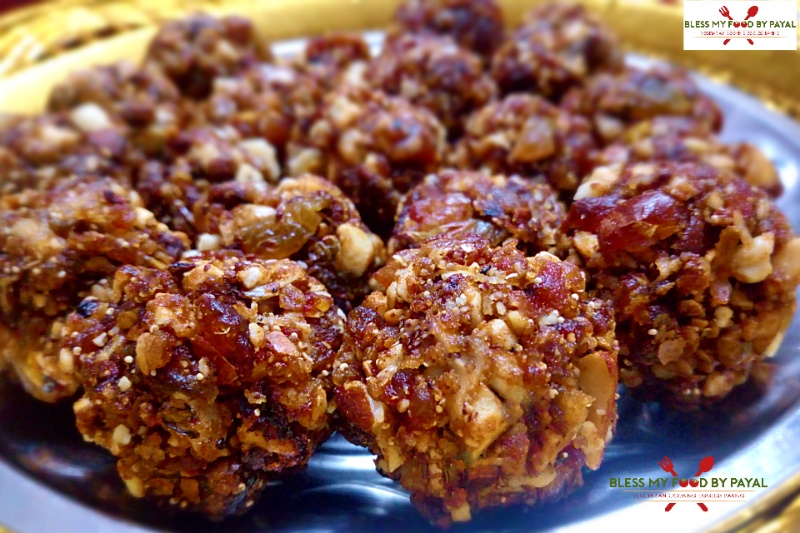 Wheat Flour ladoo : These Ladoo  are made with the very basic ingredients and in no time. They are so delicious that you will think of making it this diwali. Again this recipe is made with the ghee reside, but you can also make with desi ghee. A must try recipe.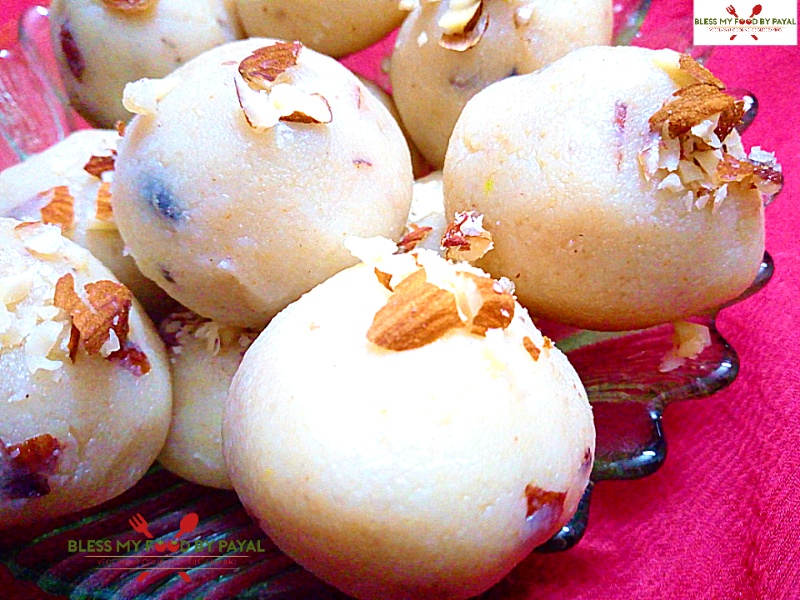 Dalia Ladoo :- Dalia also named as broken wheat in english is one of the famous health food which is even added in the diet plan of toddlers also. Here is the recipe of dalia ladoo which is very easy to make and is prepared in 2 ways. They will just melt in your mouth and you would love to try them time and again.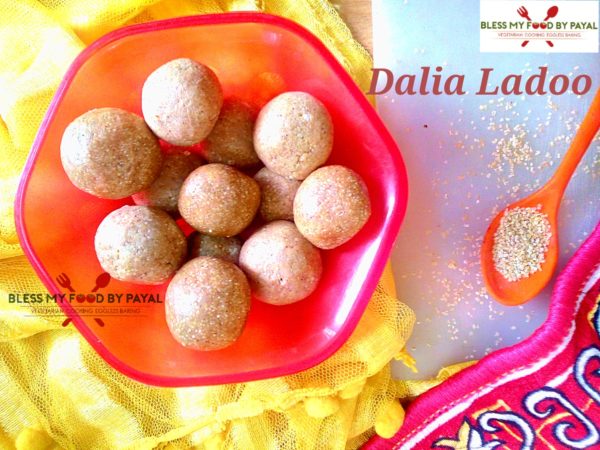 Louki aur Nariyal ki barfi :- We made this recipe on some other occasion as a trial and were not sure about its taste. But when tasted, it was simply out of the world. It was having just an amazing taste that no one can ever imagine that it is made up of Louki/bottle gourd. So you too make this tasty sweet for this diwali and amaze your family and guests.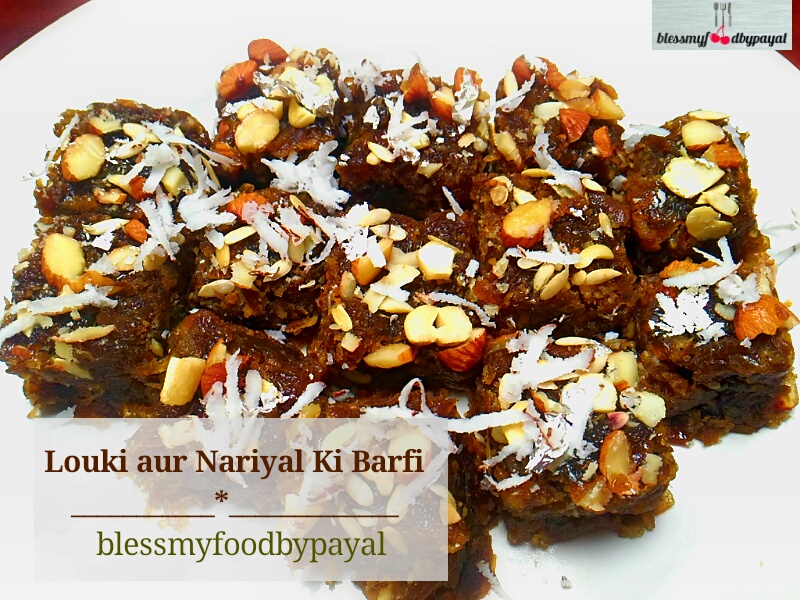 Bread Gulab Jamun :- Prepared with the bread and stuffing of khoya, this bread gulab jamun is indeed a great sweet recipe to surprise your kids and guests. They are too close to the other regular gulab jamuns, not just in terms of shape and appearance, but by taste also. When we served them to our guests, they couldn't recognize that it is being made of bread.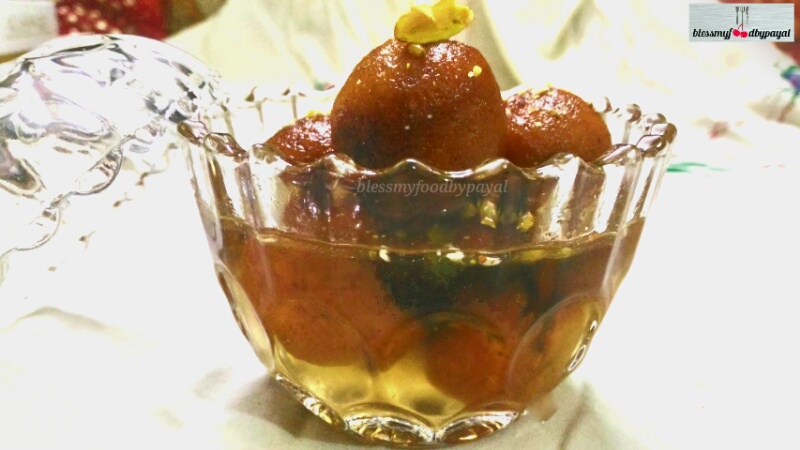 Chenna Murki :- These no ghee, no butter, no oil white beauties from the land of Bengal is an instant sweet made with just 2 basic ingredients and ready in almost 15 – 20 minutes is ideal for any special occasion. This is it is diwali around the corner, so decorate your diwali with these beautiful pearls.
Kaja :- Kaja, Khaja, Tapeswaram Kaja, Gottam Kaja or Madatha Kaja is a Traditional Andhra crispy sweet. The word "khaja" is originated from Arabic, probably meaning "pure" or "sacred". And if we go by its meaning, this is the most ideal recipe for diwali. The best part of this recipe is that you don't require any expensive ingredient to make it. If you have all purpose flour and sugar, you are done.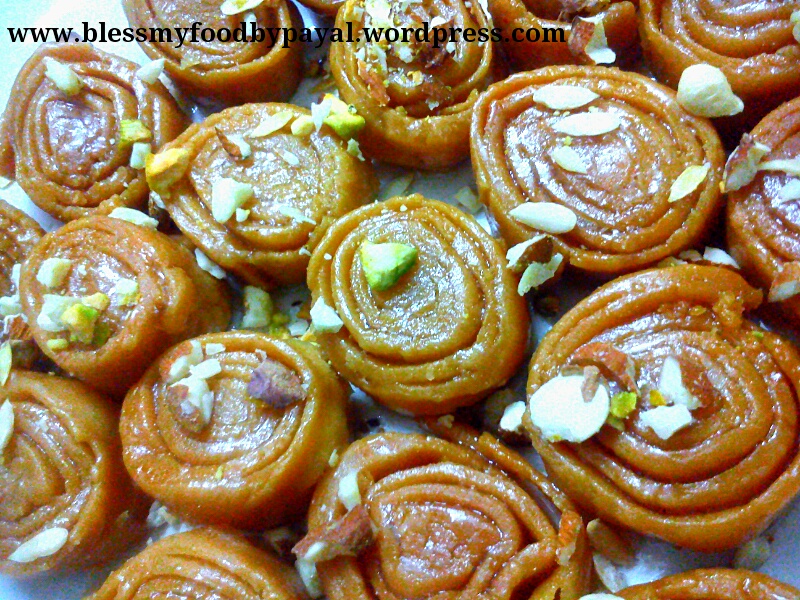 Shahi Tukda :- This tempting sweetdish is originated from the period of Mughals – very rich in taste, aroma and appearance. The sweet & creamy texure of rabri over a crunchy bread is out of the world. Truly a Royal dish in the real sense of the term.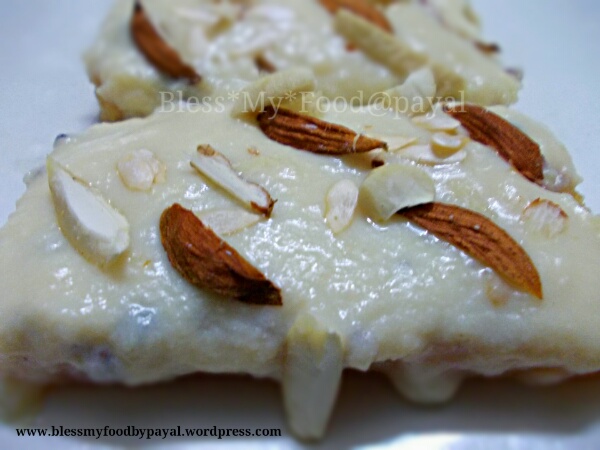 Kalakand : Kalakand is also known with the name Milk Cake. This is traditionally made on festivals and we got an opportunity to make it for the festival of Baisakhi. It was the instant version of kalakand and you can celebrate your diwali with this lip smacking sweet.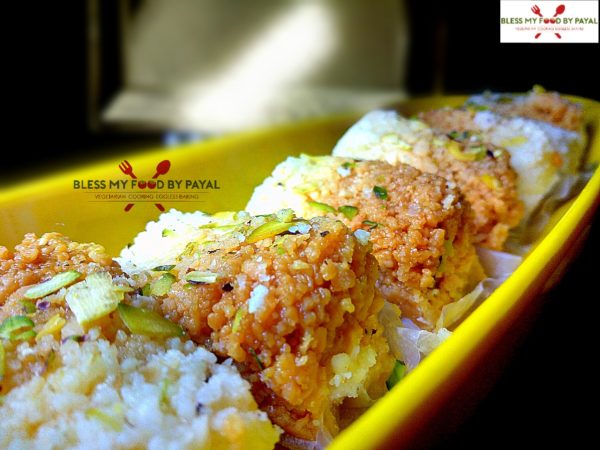 Dry Fruit Madra : This is the traditional recipe which is being prepared in our house since ages on the eve of diwali. Easy to prepare and extremely delectable in taste, this recipe is made without sugar. However you can try it with sugar also. In both ways, this is going to be a heavenly dessert for you.
Gajar Ka Halwa :- Gajar ka halwa or also commonly called as gajrela, needs no introduction. This sweet dessert is being prepared in almost every house during winters irrespective of any festival or occasion. So why not to double your sweetness this diwali with the delectable gajar ka halwa.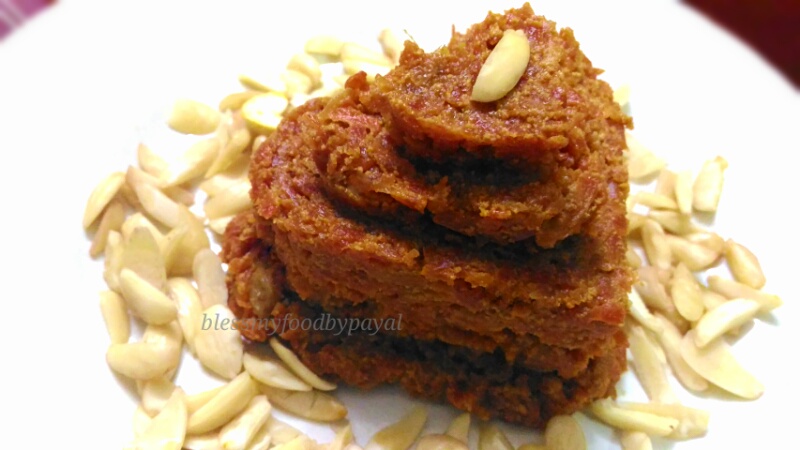 Kaddu ka Halwa : Kaddu, named as pumpkin in english is one of the most delicious halwa recipe made with ease and simple process. This kaddu Ka Halwa is worth trying during the fasts of navratri or any other kind of fast you are observing. but not only during fasts, but this kaddu Ka Halwa is worth trying during any festivals like Diwali, Bhai dooj or anyone else.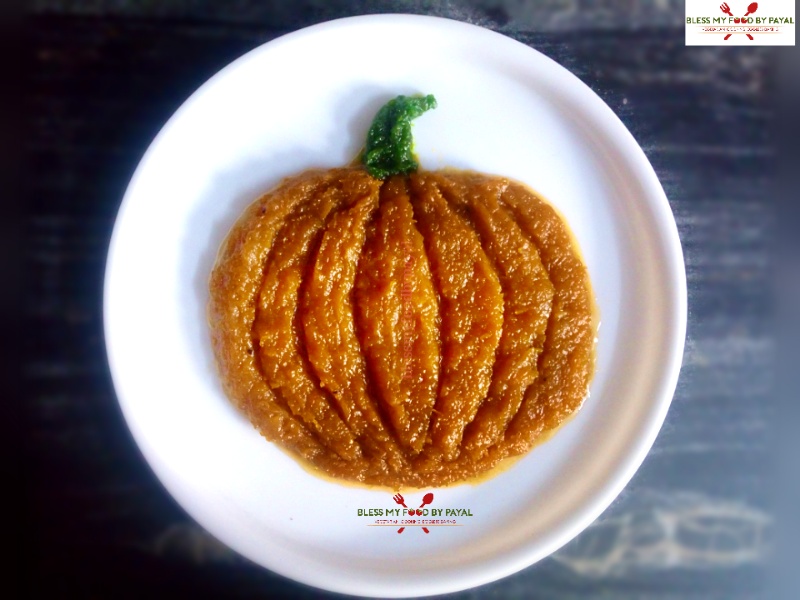 Boondi Halwa : If actually seen, this boondi halwa recipe is basically a post diwali recipe when you have plenty of unused bondi ladoos and finding no ways to finish them. However it is totally dependent upon you that you relayy want the diwali to go or wanna surprise with this innovative dessert during the festival.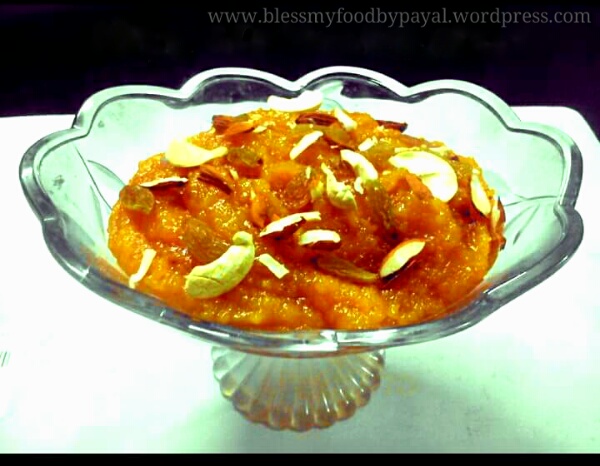 Snacks Basket : Snacks basket is something which will add look to your presentation of snacks. These baskets are not to be eaten as it is, but you can serve any other snack/street food like alu tikki, bread pizza pakoda, maggi pakoda, samosa, mushroom duplex, cheesy discs or dabara. These snacks baskets will make your presentation look good and in return you will earn the appreciation of your guests.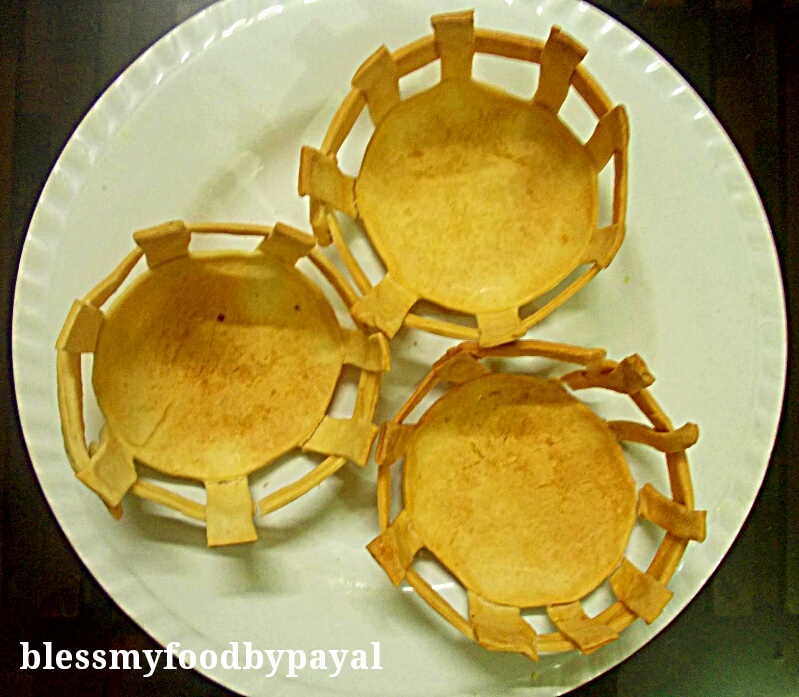 Chorafali : chorafali is an amazing lip smacking snacks recipe which is the specialty of Gujarat and is usually prepared during diwali. You can enjoy it with a hot cup of tea and can store in air tight for about a month.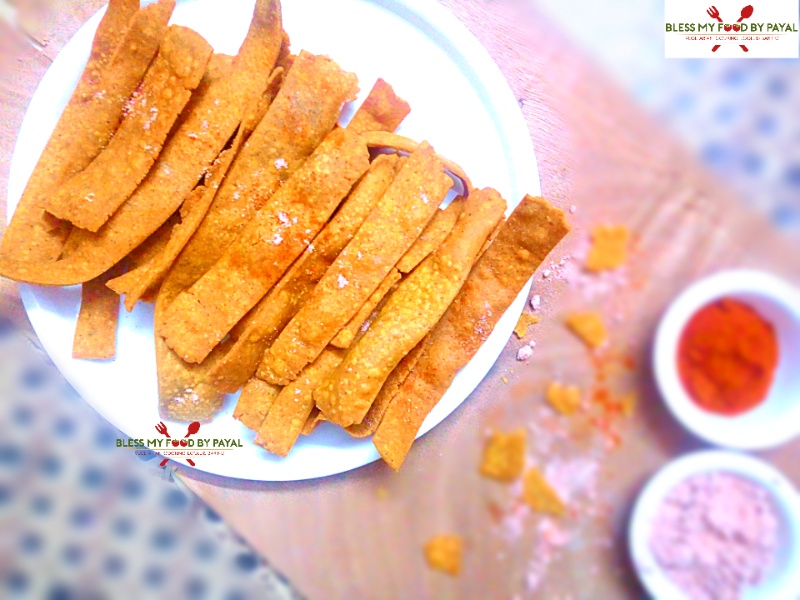 Methi Puri : Methi puri is an extremely delicious and healthy snacks recipe worth for the occasion of diwali. The flavor and aroma of methi embedded underneath this puri makes it extremely delectable. Make in bulk, serve to the guests during diwali visits and store the rest for future munching with a cup of tea.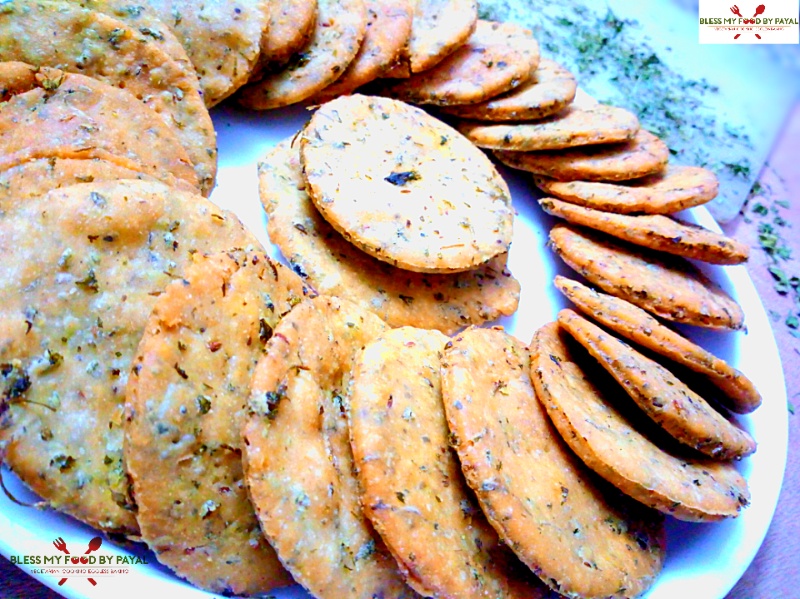 Cheeslings : Cheeslings is something which we are keep on cherishing since our childhood and they are like just wow. We all loved these biscuits but we never knew that these can also be made at home and that too with an ease. Add it to your list of diwali snacks and enjoy.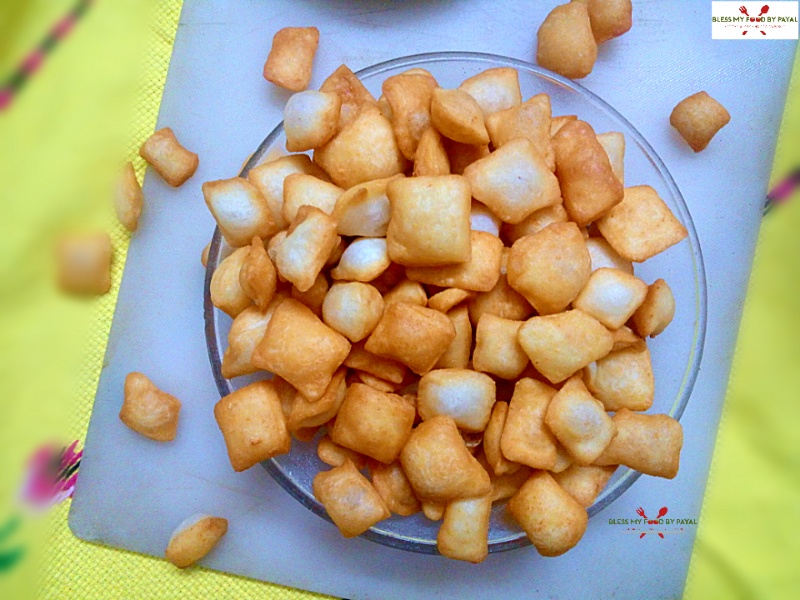 Karela Mathri : We all know about the famous vegetable Karela and also well aware about what Mathri is. So that way Karela and Mathri are not surprising things for us. But what is little thought provoking, for the people never introduced with this recipe, the combination of these two words together.
Initially when we presented these Mathris to some guests, they inquired about its name. On being told its name & when they tasted, they said, ' but it doesn't have a taste of Karela in it and also they are not even a bit greenish' ? 🙂
Namak pare
: Amongest all the diwali snacks and namkeen recipes, this is the most popular recipe. People may have different choices with respect to other snacks, but namak pare is one, which is being loved almost by everyone. So make these Namak Pare and relish its crunchy bites this diwali.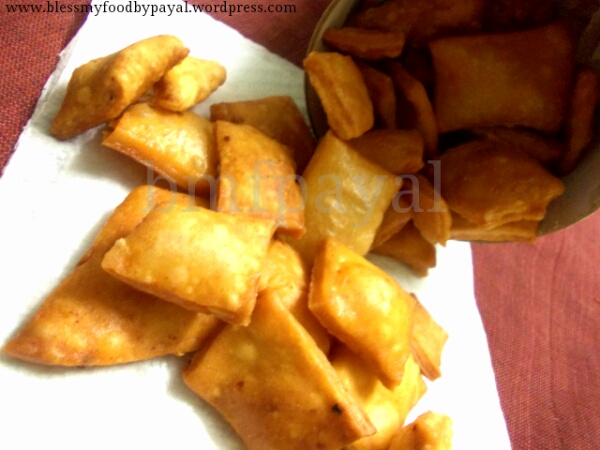 Duck Shaped Namak Pare
: This recipe is as good as namak pare only with a difference in the shape. In the present recipe, namak pare are prepared giving them a shape of duck. The purpose of giving this shape to the namak pare is just to attract the children. After all they too love to celebrate diwali. 🙂

Farsi Puri : Farsi is a gujarati word which means crispy. Made with wheat flour, this crispy snack is a hit during diwali. Like many other previous snacks recipes, you can store it to for so many days and cherish with a cup of tea.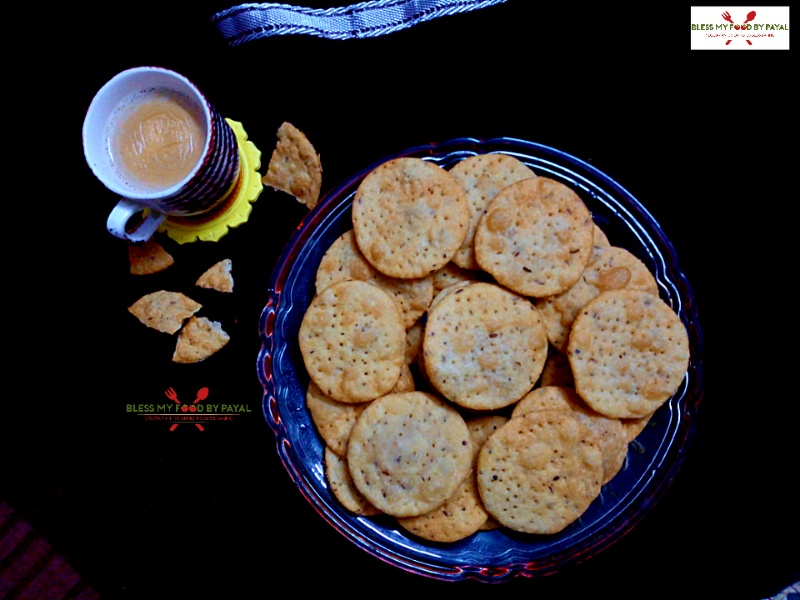 Sevi papdi : India's one of the most lovable street food will add beauty to your serving table when this recipe will be a part of other menu. For making this recipe, you can prepare everything prehand and just assemble everything immediately before your guest arrives.
Hope you will love them…
Feel Free To Ask Queries, If Any…
Regards
PAYAL BALI SHARMA
SHAILENDER SHARMA
Please subscribe to get easy access to our new and upcoming recipes.