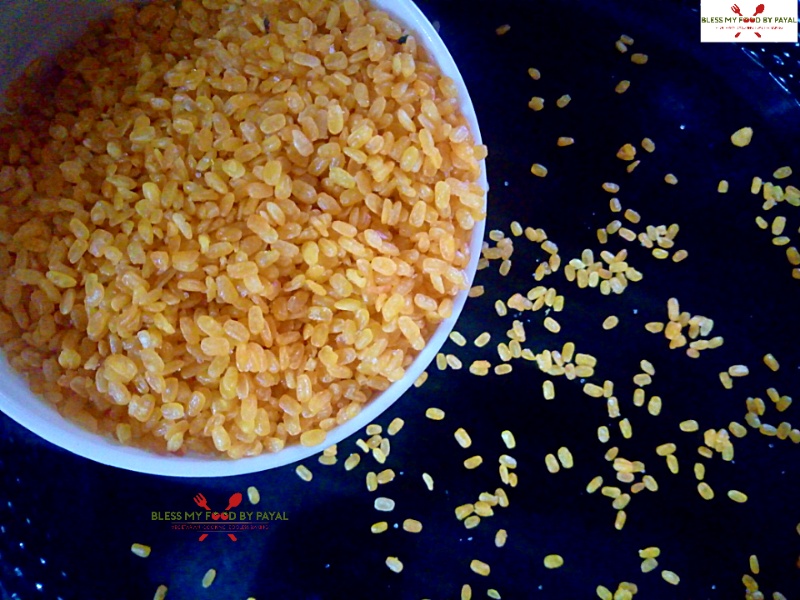 29 Nov

moong dal namkeen | moong dal namkeen recipe | moong dal fry namkeen

moong dal namkeen | moong dal namkeen recipe | moong dal fry namkeen recipe with step wise pictorial and video method.

moong dal namkeen | moong dal namkeen recipe | moong dal fry namkeen is the most easy recipe amongst all the namkeens. Crispy moong dal having a salty taste is like a bliss when you are badly carving for something to munch.

we usually keep this moong dal namkeen in the stock for 2 reasons. this is very suitable to be served to the guests with a cup of tea and also this is the best thing to satisfy late night carvings. inspite of the fact that it is not associated with multiple flavorful spices yet it is the most tasty namkeen ever.

Also have a look at another recipe Green moong dal chilla and whole wheat bread from leftover cooked moong dal.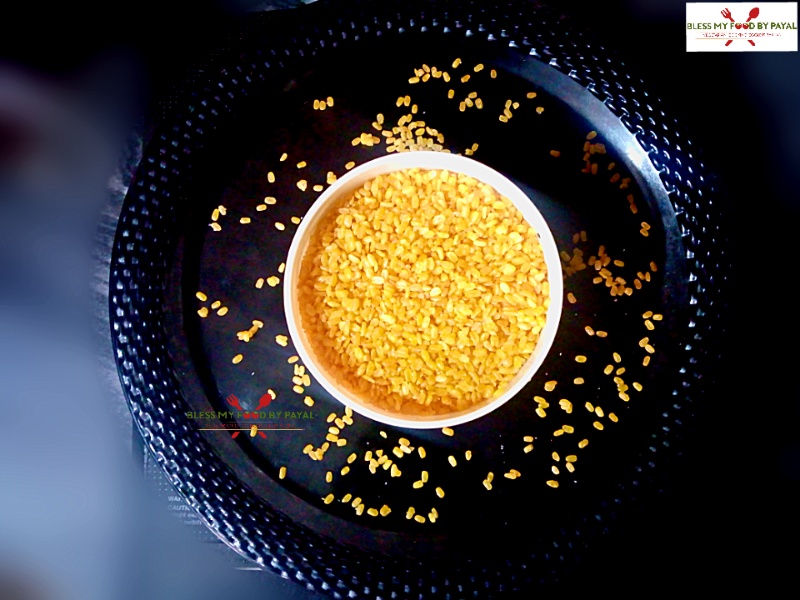 Without much delay, let's begin with the recipe
YouTube : moong dal namkeen
INGREDIENTS
moong dal – 1 cup
salt as per taste
oil for frying
water for soaking
METHOD
1. Soak moong dal in sufficient quantity of water for about 4 to 5 hours.
2. Drain the water in which moong dal was soaked.
3. Take a kitchen towel of reasonable size and spread the wet dal over it.
4. Let the moong dal turn little dry for about 30 minutes. Better place the towel over which moong dal has been spreaded under the fan for quick drying.
5. Rub the moong dal with the kitchen towel for more drying. Our purpose is just to dry the moong dal as maximum as possible. However it will still remain little wet but no worries.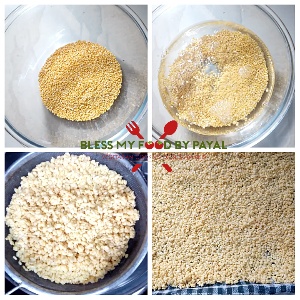 6. Heat oil in a pan. The oil should be medium hot.
7. Take a wide sieve, add first batch of moong dal in it.*
8. Place the sieve in the middle of the oil and let the moong dal fry till it turns crunchy.
9. Shift the fried moong dal over a paper nepkin so that excess oil will be absorbed.
10. Likewise fry the whole portion of moong dal.
11. Add salt as per taste in the moong dal and mix well.*
12. When the dal turns completely cool, shift in some airtight container.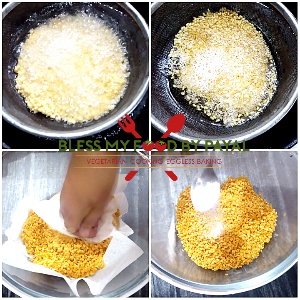 Enjoy with a cup of hot tea or otherwise whenever you feel like munching.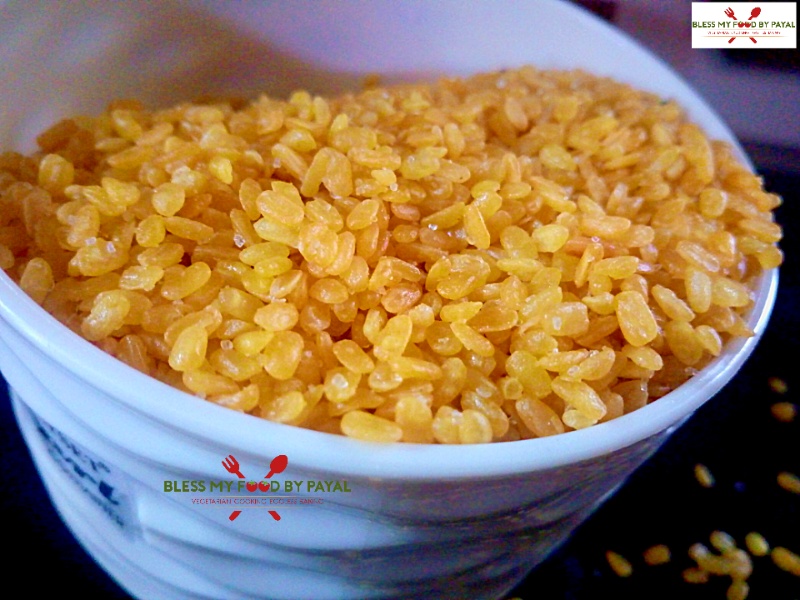 NOTE
* We have fried moong dal in the hot oil through a sieve because moong dal is very small in size. If we directly add moong dal in the oil for frying, it could have been extremely difficult to recollect it after getting fried. But if you don't have a big sieve, you can add moong dal directly into the oil for frying.
* We have added only salt in the name of spices. But if you like, you can add red chilli powder and chat masala too. Choice is yours.
Feel Free To Ask Queries, If Any…
Regards
PAYAL BALI SHARMA
SHAILENDER SHARMA