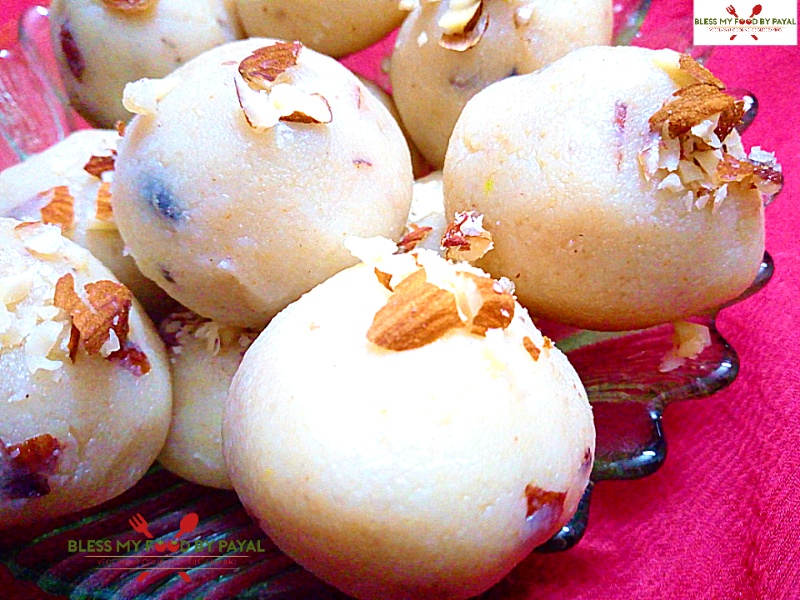 01 Aug

Ladoo from leftover ghee residue, how to make ladoo from leftover ghee residue recipes,

Ladoo from leftover ghee residue, how to make ladoo from leftover ghee residue recipes, with step wise pictorial and video method is here.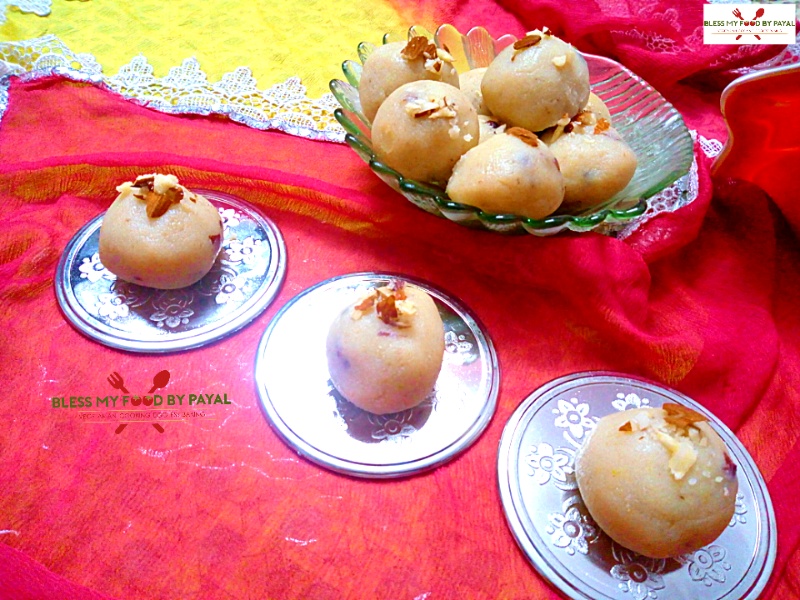 As per Wikipedia, Ghee is a class of clarified butter that originated from the Indian subcontinent. It is commonly used in South Asian and Middle Eastern cuisines, traditional medicine, and religious rituals.
Ghee is usually made up of butter or cream and the process of making ghee is very easy. But the question arises that what is ghee residue, which is basically a star ingredient of present post.
Ghee is usually prepared at home after collecting Malai (cream) from above the milk. That Malai is churned into a butter and when the butter melts on heat, ghee is made out of it.
While on preparation, the hot liquid stuff is ghee and the soft, creamy and paneer like brownish coloured stuff settled at the bottom of the pan is called ghee residue.
We filter ghee through a muslin cloth and whatever left at the bottom can be used to make delicious recipes like this Ladoo.
This ghee residue is also called Mawa in Hindi. However it is called khujdi and Thuppada gassi at some places. This byproduct is very rich in protein, essential fatty acids.
These Ladoo with leftover ghee residue are made with the very basic ingredients and in no time. They are so delicious that you will think of making it on some special occasions or festivals too and not just only whenever you need to make ghee.
Also See other recipes with leftover ghee residue from this blog:
Eggless oats cookies with leftover ghee residue.
custard flavoured paneer barfi from leftover ghee residue
Also see other Ladoo recipes from this blog: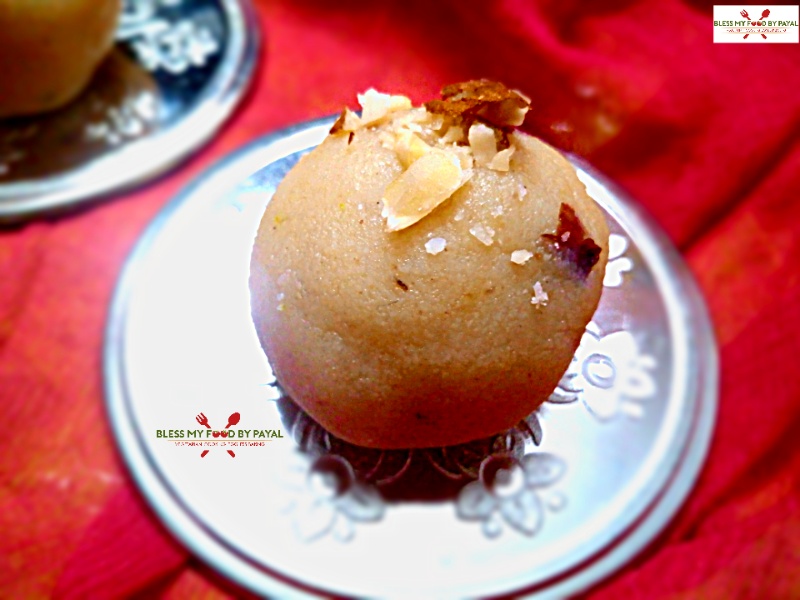 Video recipe of Ladoo from leftover ghee residue
Text recipe of ladoo from leftover ghee residue
INGREDIENTS for making Ladoo from leftover ghee residue
Ghee Residue – 3/4 cup
Whole wheat flour – 2 tbsp
Milk – 2 tbsp
Powdered sugar – 4 tbsp
Cardamom powder – 1/4 tsp
Dry fruits of your choice
YIELDS
About 12 Ladoo of medium size
METHOD  for making Ladoo from leftover ghee residue
1. In a non stick pan, take the ghee residue and place the pan on low to medium flame.
2. Add whole wheat flour and keep on steering until the mixture turns golden brown.
3. Add powdered sugar and mix well. Also add dry fruits of your choice. We added raisins and almonds.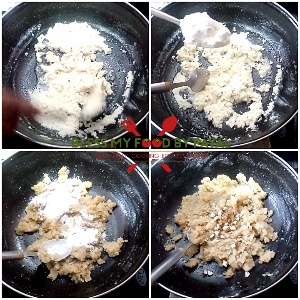 4. Now add milk to make it soften. Mix well.
5. Add cardamom powder. Mix. You can also add cardamom essence.
6. Switch off the flame and let the mixture turn cool for sometime. (this is the time when you can check the taste of the mixture. If the sugar is less, you can add more powdered sugar and mix well after putting on low flame for a couple of seconds).
7. When the mixture turns this much cool that you can handle it with the naked hands, take a small portion of mixture which is looking like a dough, roll it between your palms and give it a round shape.
8. Likewise keep on making balls with the entire mixture.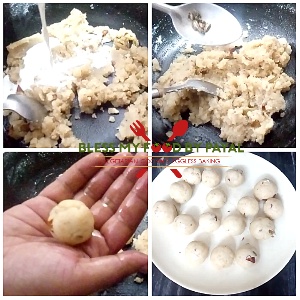 Garnish with more dry fruits and enjoy.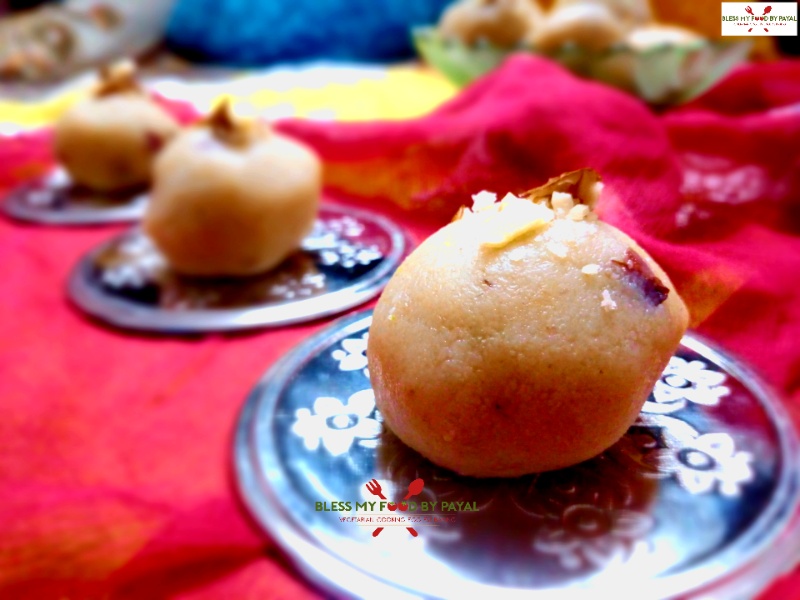 NOTE
* As we are making this recipe by using the residue of ghee, so be careful right from the stage when we started preparing the ghee.
While preparing ghee, keep on stirring the butter otherwise the residue will stick to the bottom of the pan and get burnt and as a result you will not be able to make these ladoos and if made, they will be bitter in taste.
* The quantity of residue will depend upon the quantity of butter you are using to make ghee. So every time you will not be left with the same quantity of residue as shown in this recipe. For that reason you have to be judgemental about the quantity of other ingredients.
It is germane to mention here that to bring the mixture to desired consistency, milk has a primitive role. So you can use more or less milk than suggested, to get the desired results.
* The taste of the residue also depends upon the fact that how old your malai is from which you have churned the butter and now making ghee. If malai is too old and has become slightly bitter, though you can make ghee out of it but it's residue is not worth useable. Better keep the bowl in which you are collecting malai in freezer and make ghee out of it not beyond 15 days.
Lad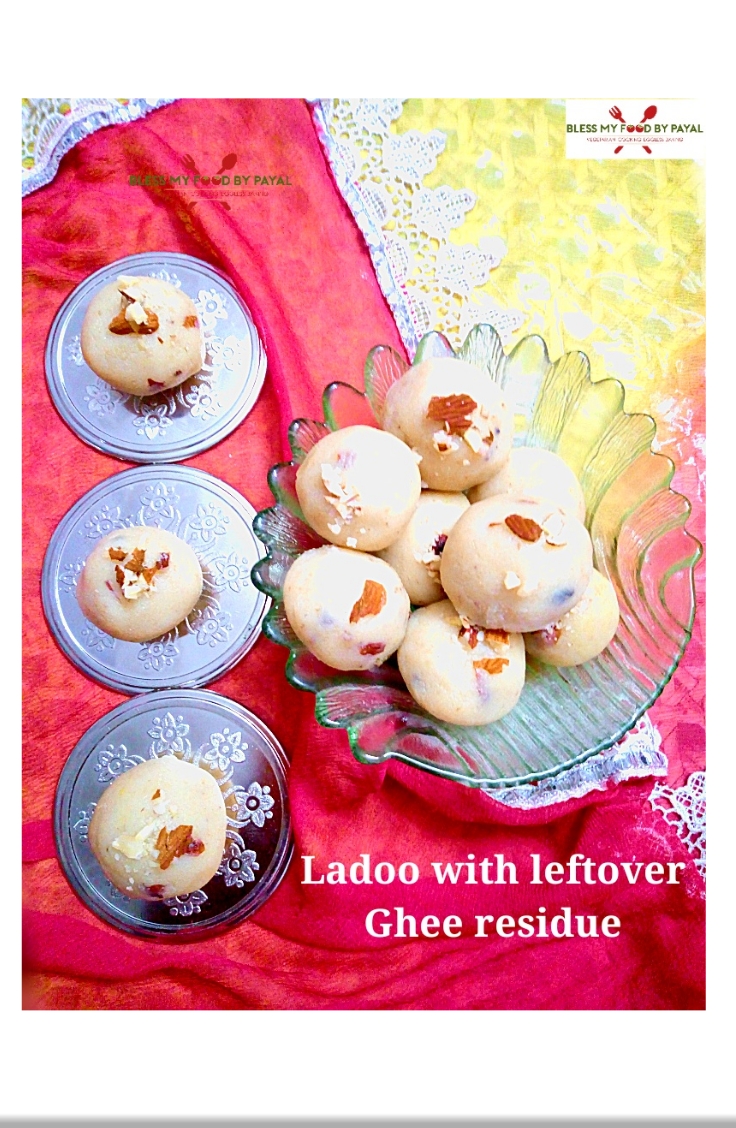 Feel Free To Ask Queries, If Any…
Regards
PAYAL BALI SHARMA
SHAILENDER SHARMA
Please subscribe to get easy access to our new and upcoming recipes.