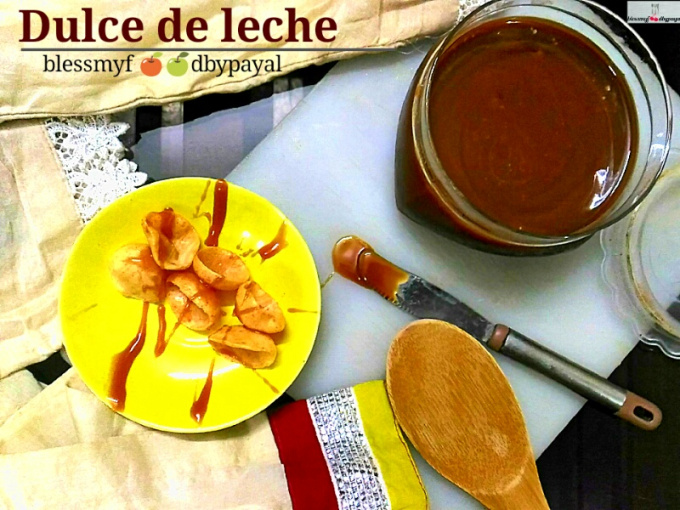 13 Oct

Dulce De Leche

Dulce de leche recipe from Scratch with step wise pictorial and video method.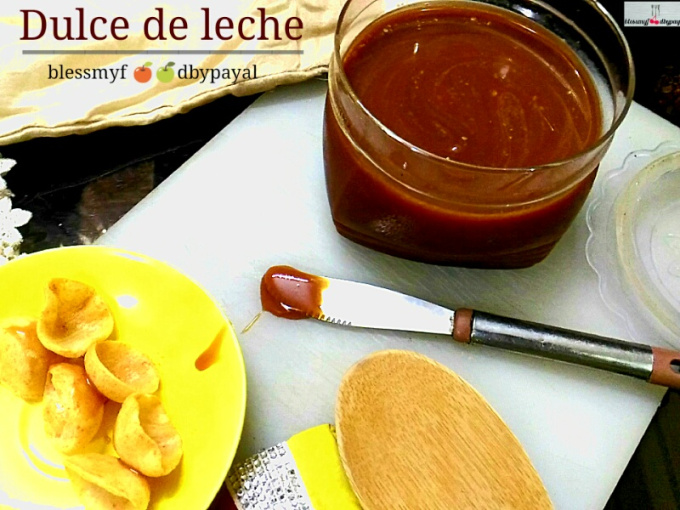 when sweetened milk put on slow heating and a substance is created which surmises its feel from the maillard reaction with the change in colour, as well as its look and tone similar to caramel, that subatance is known as Dulce De Leche
if to be translated in simple words, it means "candy made of milk" or "sweet made of milk."
the other names on alternative note of Dulce de leche are Manjar, Blanco, Manjar , Arequipe, and Douce Lait.
either it be candies or other sweet foods such as cakes, breakfast rolls,  waffles,  flan, pancakes, churros, cookies, toasts and ice creams, dulce de leche is always there to flavour them.
to make the making process of dulce de leche easy and convenient, you can simply put on boil an unopened can of sweetened condensed milk for two to three hours or in order to make it shorter in time, 30 to 45 minutes in a pressure cooker. But here in this recipe, we are going to prepare Dulce de leche from Scratch because we had no condensed milk available with us moreover there's nothing like cooking anything from scratch. .
VIDEO RECIPE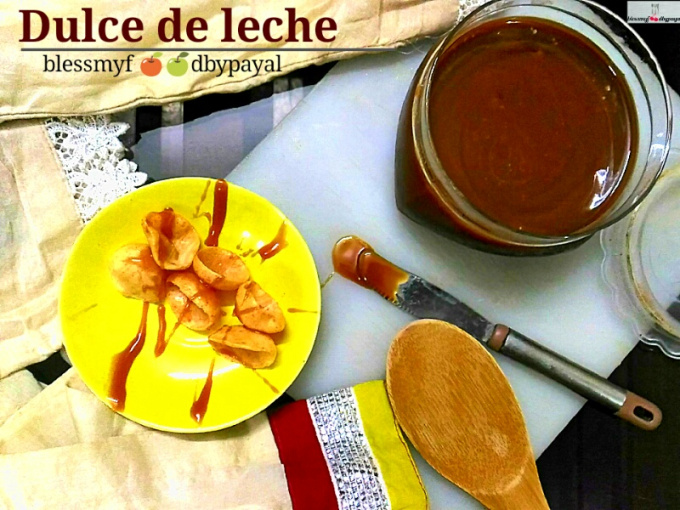 TEXT RECIPE
INGREDIENTS
Milk (preferably Cow's milk)  1.25 liter
Sugar: 1 + 1/4 cup
Baking soda: 1/2 tsp
Butter (unsalted) : 2 tbsp (optional)
YIELDS
About 400 gms equalent to 1 store brought tin.
METHOD
1. Take a heavy bottomed pan and boil full fat milk.
2. Once the milk has come to the boil, add sugar to it. Stir.
3. When the sugar is dissolved, add baking soda to it.
4. Let the milk cook and keep stirring.
5. After about 30 minutes, milk will reduced to near half and turned pale yellow in colour. Keep cooking, keep stirring at regular intervals.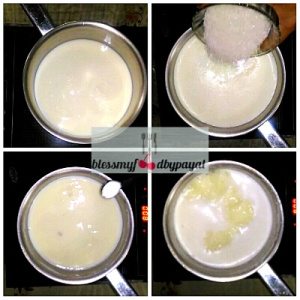 6. Within more 15 to 20 minutes, milk will turn dark to darker. Keep stirring.
7. When the milk will attain the consistency of milkmaid, turn off the flame.
6.  Add butter to the hot Dulce de leche and mix well.
7. Let it cool down.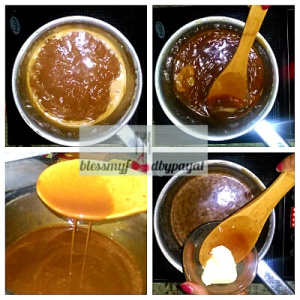 Your homemade Dulce de leche is ready. Keep it in the airtight glass jar in the refrigerator and use within 25 to 30 days.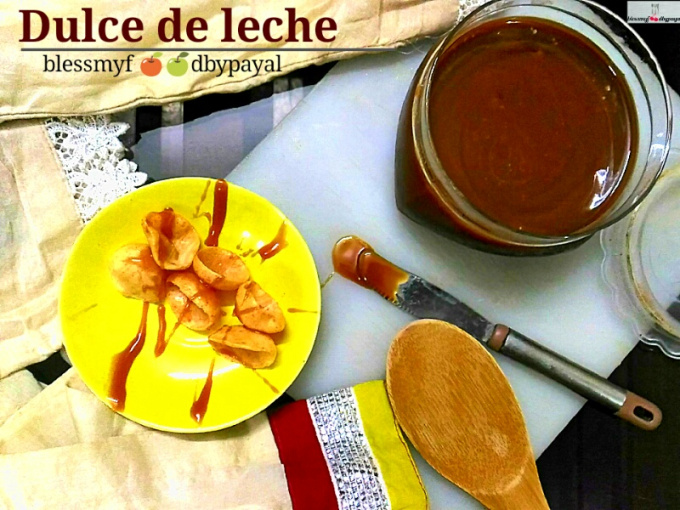 Feel Free To Ask Queries, If Any…
Regards
PAYAL BALI SHARMA
SHAILENDER SHARMA