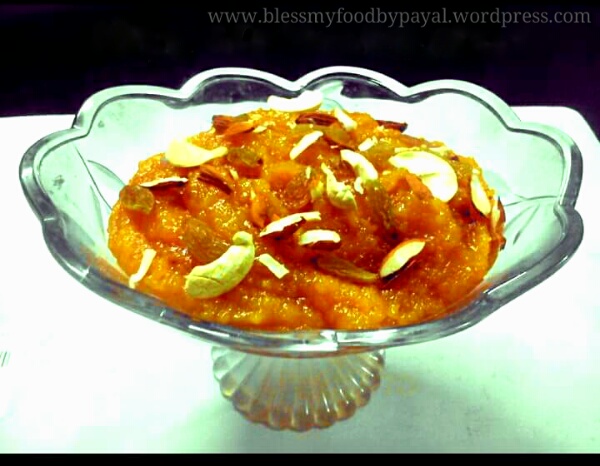 11 Mar

Boondi Halwa | boondi halwa recipe | how to use leftover boondi ladoo

Boondi Halwa | boondi halwa recipe | how to use leftover boondi ladoo with step wise pictorial recipe.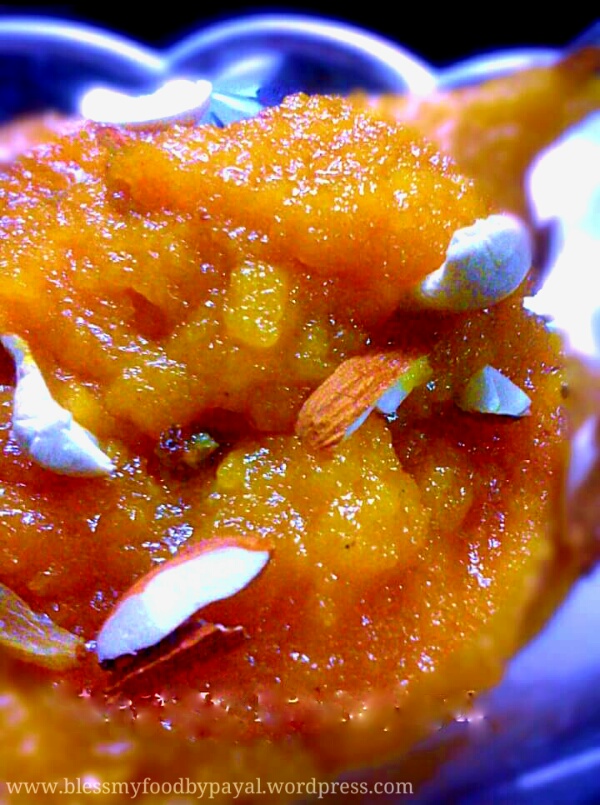 Boondi halwa is basically no recipe which we say that it is usually prepared during such and such occasions at such and such places or cities or states.
Actually what happens, at times, especially during festive or wedding seasons, we receive so many Boondi Ladoo Gift boxes one after the another and at one of time find it hard to eat them any more. Also you cannot keep them for a longer period otherwise they may get spoiled. What we are narrating here has already been faced by us, recently, in the month of October. We all know that the month of October is the month of festivals and celebrations in India and there was a bunch of boondi ladoo boxes at home. With every second wedding invitation, there was a box of boondi ladoo. At one point of time, we got scared to open the sweet box and we all in the family could well guess by merely touching the box that it is surely containing boondi ladoo.
Tired of boondi ladoos, we though of making something else out of it. We admit here that we didn't want to make anything sweet out of it because we were already tired of eating sweets and only sweets, but we couldn't think of anything else. In that situation, we decided to give a nice twist to the Boondi Ladoos and make this delicious Halwa in a couple of minutes with just two ingredients. Although it was again something sweet, but, atleast, not boondi ladoos.
So if you too are into the same situation, do try this delicious halwa.
INGREDIENTS for boondi halwa
Bundi Ladoo – 12
Desi Ghee – 1 tbsp heaped
Water – ⅓ cup
For garnishing
Nuts of your choice (optional)
(I Used Almonds, Cashews and Magaz)
TOTAL TIME PERIOD
20 minutes
METHOD
1. Take Boondi Ladoos and blend them in a blender. The ladoo will turn out to be a paste.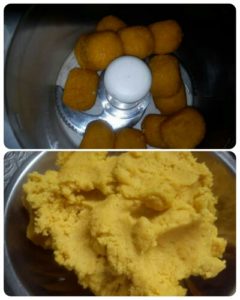 2. Put ghee in kadai and add the ladoo paste into it.  For 2-3 minutes, stir fry on a low flame.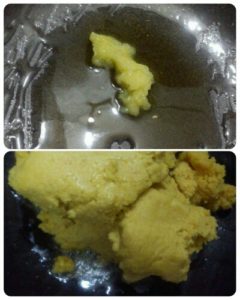 3. Add water and let it dry on a low flame. Keep stirring in between so that the watery paste should not stick to the bottom of the pan.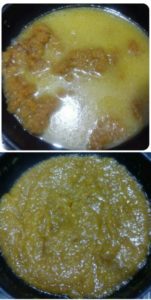 5. Garnish with nuts of your choice. Bundi Halwa is ready. Serve hot.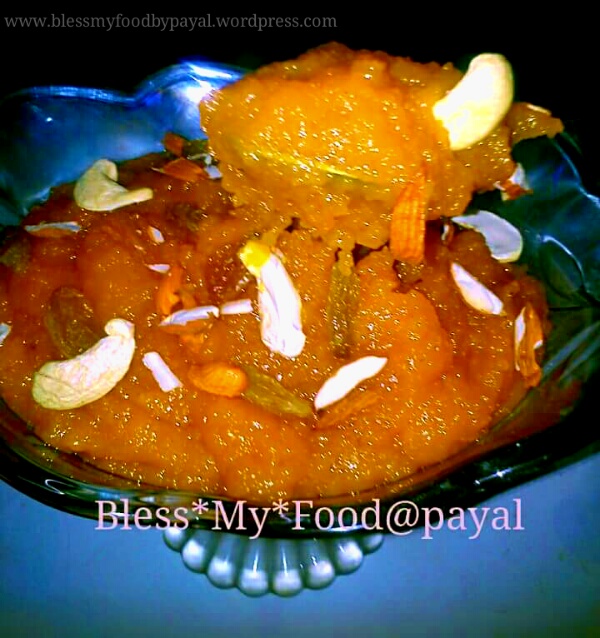 Also have a look at the recipe of Gajar Ka Halwa in this blog.
Feel free to make queries, if any..
Regards
PAYAL BALI SHARMA
SHAILENDER SHARMA