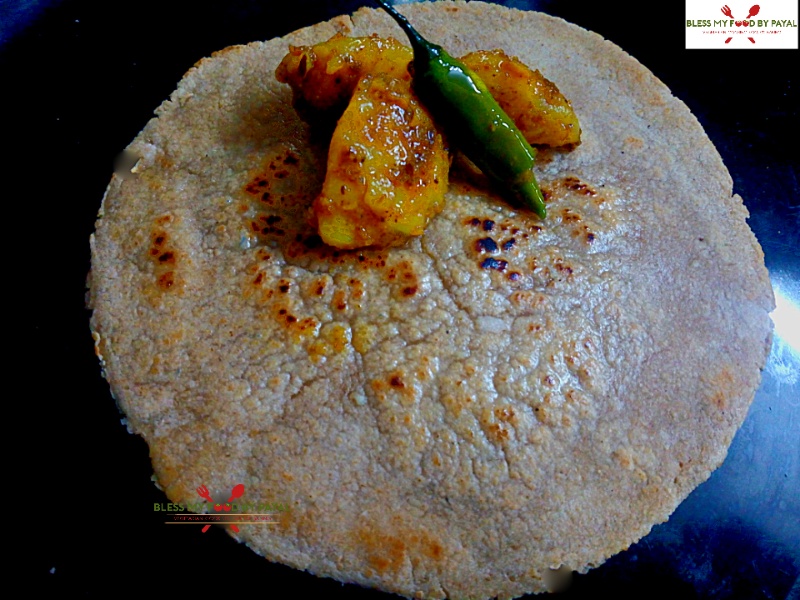 10 Jan

100% oats roti | weight loss roti recipe | healthy oatmeal flatbread

100% oats roti | weight loss roti recipe | healthy oatmeal flatbread with step wise pictorial and video method.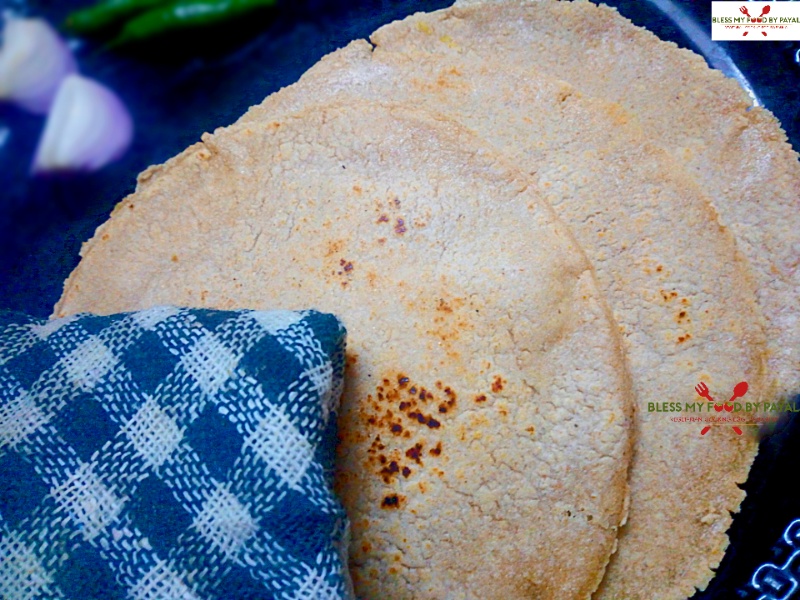 100% oats roti | weight loss roti recipe | healthy oatmeal flatbread is a recipe which is no way difficult to make and adding it to your regular diet is so healthy for your body and as a result helpful in reducing your weight.
Oats, also Known as oatmeal, quick cooking rolled oats, quick rolled oats, rolled oats are very rich in fibre and are helpful for our body in many ways. While you are on diet with an intent to loose weight, you need something which is really nutritious yet doesn't add to weight gain. It is pertinent to mention here that unplanned and unscheduled eating habits are one of the main cause of obesity. oats being rich in fibre keep us filled for a long and as a result, we don't feel like munching or carving for anything at odd intervals hence causing weight loss.
this recipe is given a name as 100% oats roti because you will find many recipes wherein roti is made with oats but not purely with oats. meaning thereby some people add some portion of whole wheat, which though is helpful in binding and giving proper round shape to roti but you can understand that shape and look of food is not material when it comes to health issues. Oats being gluten free are tough to bind or at least to bring in a desired shape. however in this recipe you will find that even without adding whole wheat, you can make perfect round rotis without any hassle.
also have a look at the recipe of ghee oats cookies and masala oats idli in this blog.
So let's begin with the recipe :
YouTube : 100% oats roti
INGREDIENTS
Oats – 1.25 cup
Water – 1/2 cup
Oil – 1 tsp
Some extra oats for grinding
YIELDS
5 to 6 rotis
METHOD
1. Take 1.25 cup of oats and grind to a very fine powder. This powder will be your oats flour.
(Please note that 1.25 cup of oats will become 1 cup of oats flour after grinding. If you are already having oats flour, then take only 1 cup of oats flour for this recipe).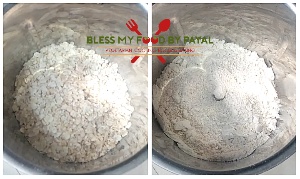 2. Add 1/2 cup of water in a pan and place it on high flame.
3. Add 1 tsp of oil in water.
4. When water begins to boil, switch off the flame.
5. Add oats flour in water and start mixing it with the help of a stapula into a roughly assembled dough.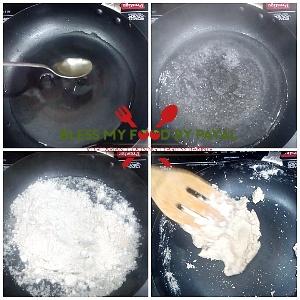 6. Transfer dough in some wide bowl or plate and knead it with the help of your hand.
7. Cover the dough with muslin cloth and keep on rest for 10 minutes.
8. Now uncover the dough and take a ball size dough out of it.
9. Roll it round on a clean surface after dusting some oats flour.
(Please note that you need to grind some extra oats used for dusting. But don't disturb the quantity of oats flour needed for making dough).
10. As the oats are gluten free, you may find it hard to make proper round shape. To make the roti properly round, you can use some big bowl or lid. press the bowl over rolled roti and make it round.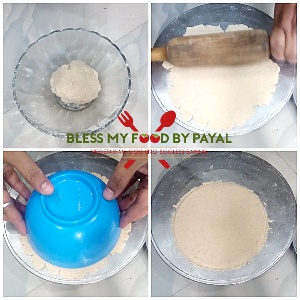 11. Cook the roti on hot tawa from both the sides as we make normal wheat roti in routine.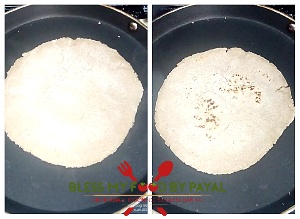 Your 100% oats roti is ready. Serve hot after applying ghee or butter with any vegetable.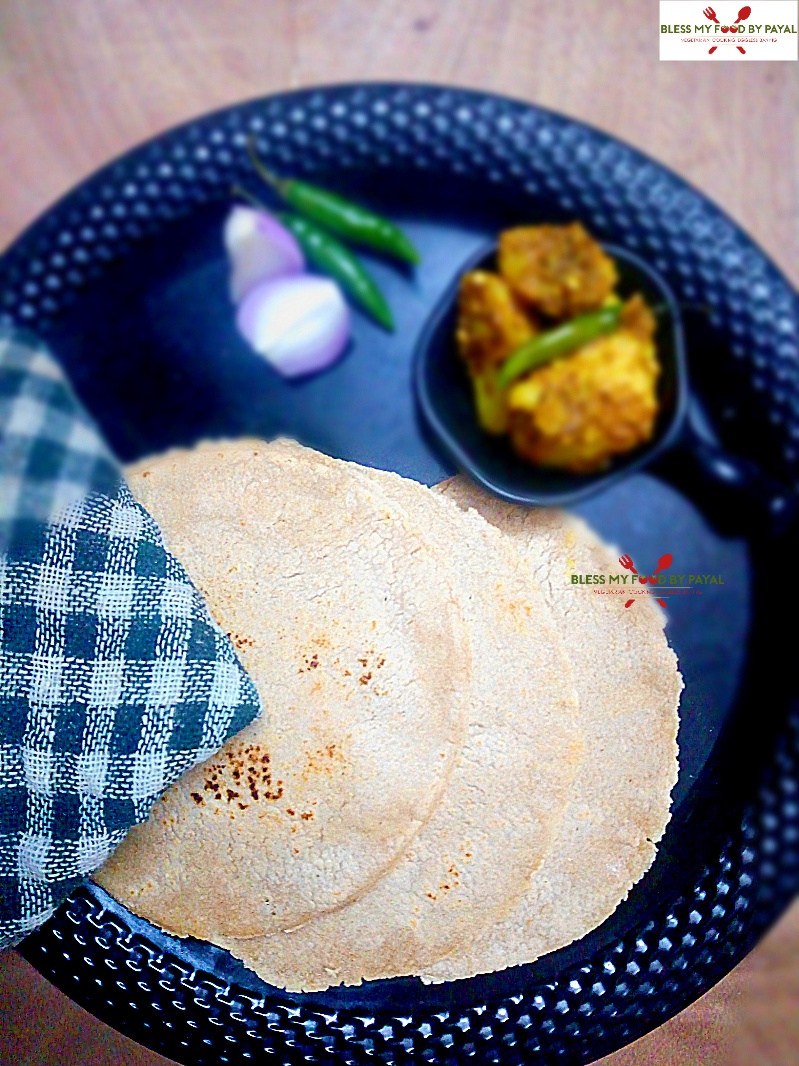 NOTE
* You can add some whole wheat flour in oats flour while making the dough.
this roti can also be made using masala oats. however that will have all the spices in it.