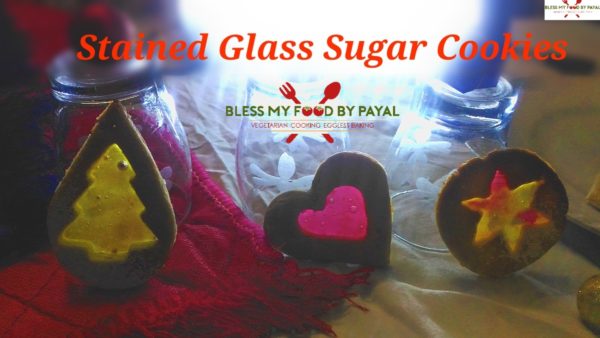 22 Dec

stained glass sugar cookies | christmas cookies | sugar cookies recipe

stained glass sugar cookies | christmas cookies | sugar cookies recipe with step wise pictorial and video method.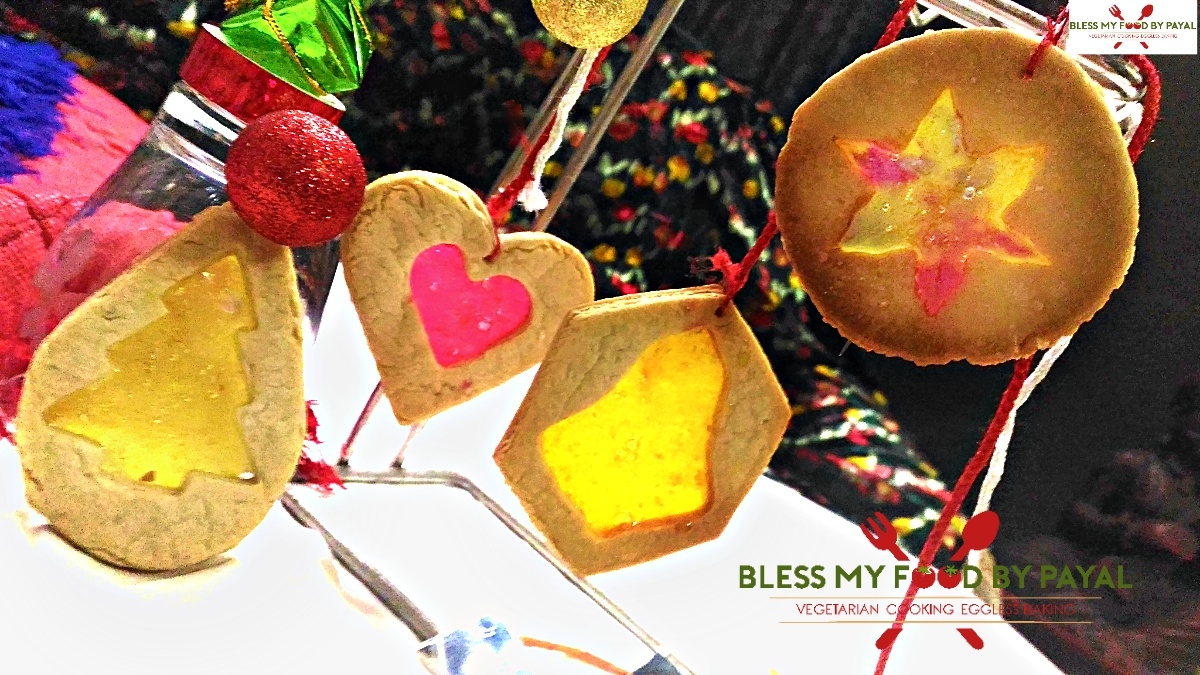 Christmas is around the corner and everyone is excited to make all possible decorations around. But for a food lover, her around is her kitchen and decorations mean creative cooking.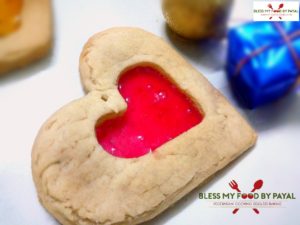 This Christmas we thought of making something innovative & decorative yet easy. And what else could be than these beautiful cookies.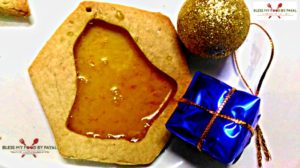 Looking like the colourful window panes of some beautiful church, these cookies are less a food item and more a piece of art. Made with the basic ingredients, these cookies are too easy to prepare but too tough to break. They look so charming that you won't feel like breaking and eating them. Alas!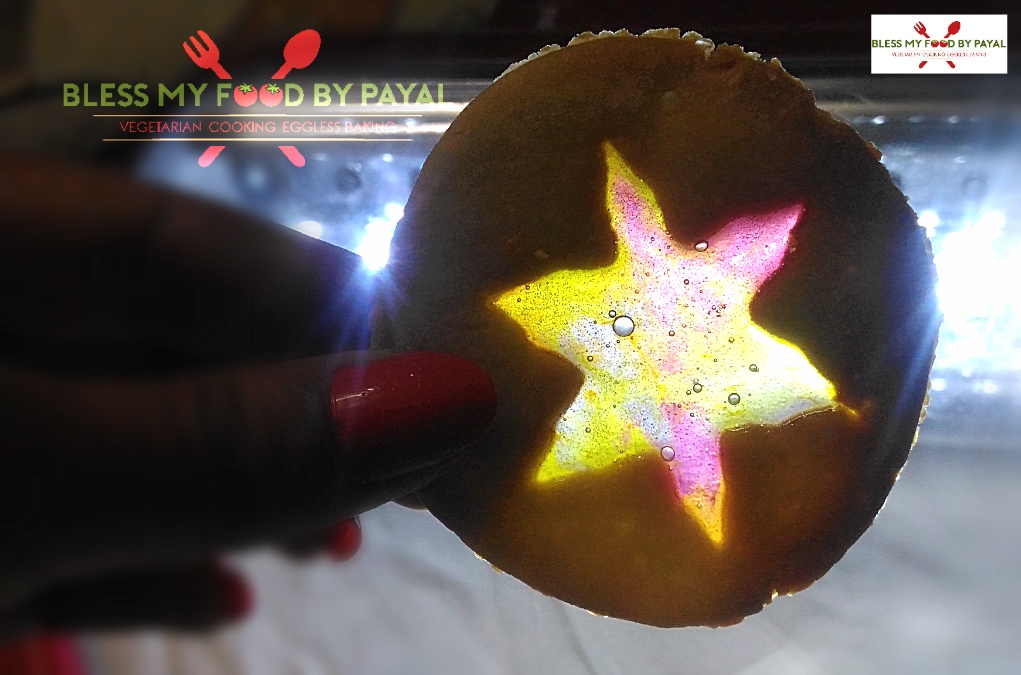 some other Christmas recipes in the blog are :-
Eggless banana upside down cake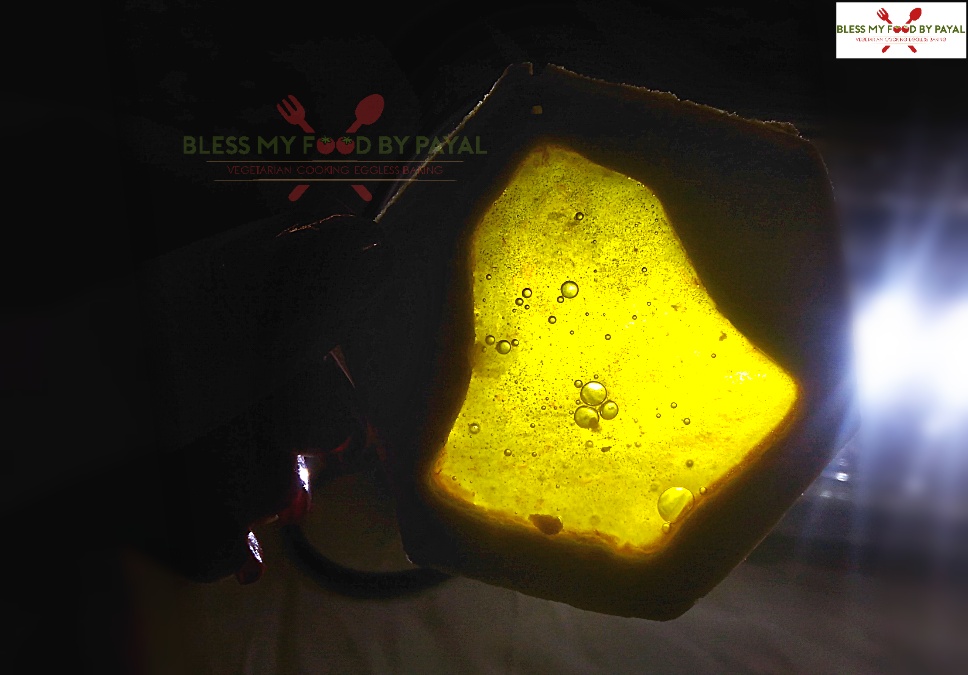 YouTube – stained glass sugar cookies
TEXT RECIPE
INGREDIENTS
All Purpose Flour – 1+ 3/4 cup
Sugar (Powdered) – 1/2 cup
Butter (unsalted & melted) – 100 gms
Vanilla Essence – 1 tsp
Salt a pinch
Coloured Hard Candies as per need
SPECIAL EQUIPMENTS NEEDED
Butter paper
Plastic wrap
Cookies cutter
METHOD
1. Sieve All purpose flour along with salt in a bowl.
2. Add Powdered sugar & vanilla essence and mix well.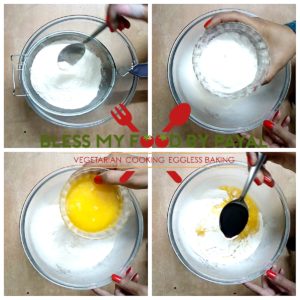 3. Rub the mixture to make a breadcrumb like consistency.
4. Knead the dough with milk. Add milk just by spoons otherwise dough may turn soft.
(We just had to add 3 tbsp of milk).
5. Wrap the dough in cling film & place in refrigerator for atleast one hour to get chilled.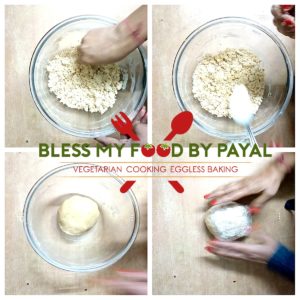 6. In the meantime, take some hard candies of different colours.
7. Crush each batch (of one colour) of candies and crush them by putting them in zip lock bag and by hitting with hammer or heavy object. Keep them aside.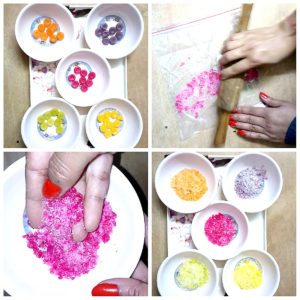 8. After one hour, take the dough out of the refrigerator.
9. Also preheat the oven and arrange butter paper on the baking tray. Keep aside.
10. Dust a clean surface with all purpose flour and roll the dough with the help of rolling pin.
11. With the help of big sized cookie cutter, cut out the dough in different shapes.
12. Now take small sized Cookie cutter and cut the dough (already cut) from the center to create a vacuum in the center. (look at the pictures or video for better understanding).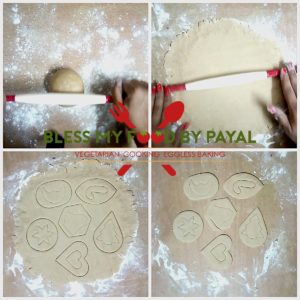 13. Place the raw cookies on the baking tray and bake in the central rack of a preheated oven with both the rods on at 180°C / 350°F for about 7-8 minutes until they are half done.
14. Now remove the cookies from oven, spread the crushed candies into the cuts in the centre. Put different colours in different candies. However choice is yours.
15. Place the tray back in oven and bake for more 5-6 minutes.
16. Remove the cookies from the oven and let it cool for 10 mins.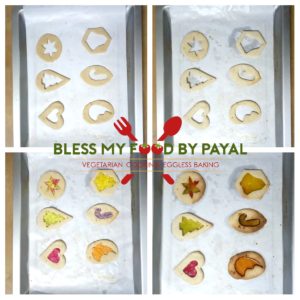 Store in a air tight container.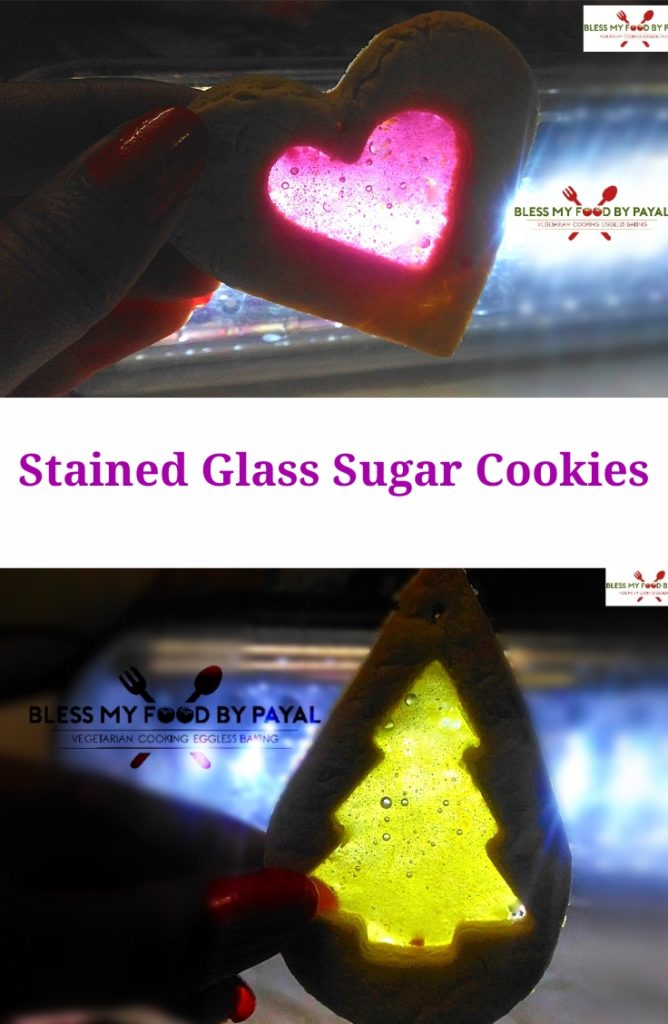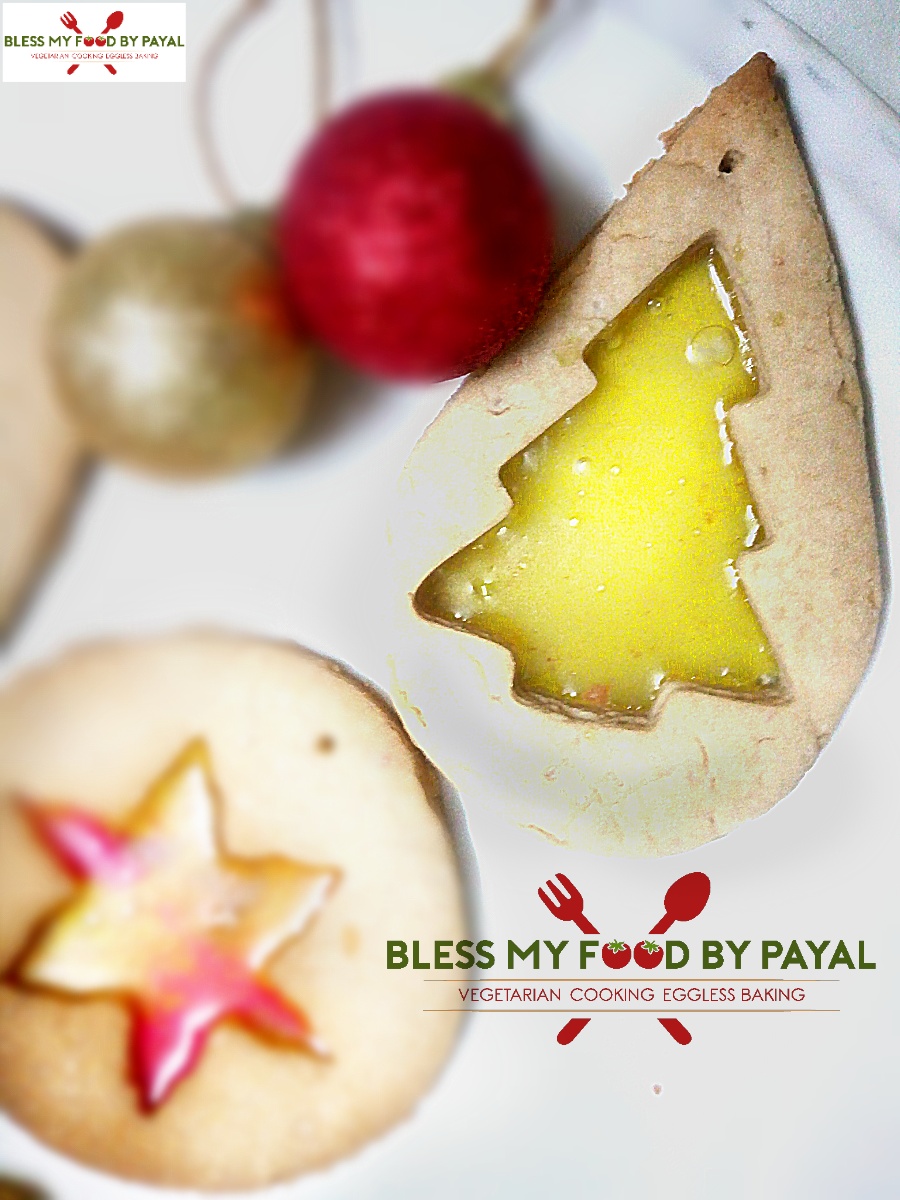 NOTE
* If using salted butter, don't add salt.
* Don't loose desire to make these beautiful cookies if you don't have Cookies cutter. Just take glass or katoris of 2 sizes (1 small 1 big) from your kitchen. Cut the dough with the big sized katori first and make second hole (in the middle) with the help of 2nd small sized katori. As simple as that.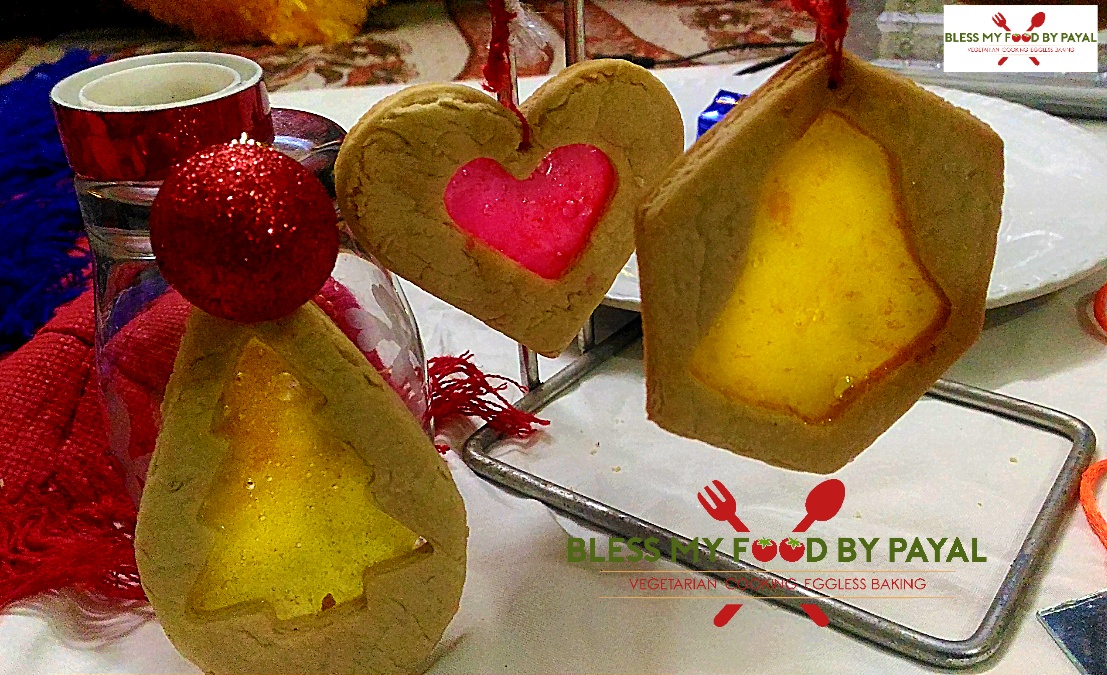 Feel Free To Ask Queries, If Any…
Regards
PAYAL BALI SHARMA
SHAILENDER SHARMA