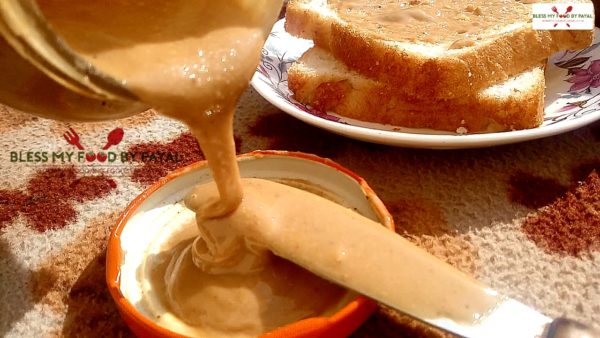 21 Jan

peanut butter | homemade peanut butter recipe | how is peanut butter made recipe

Peanut Butter | Homemade Peanut Butter Recipe | How is Peanut Butter made recipe with stepwise pictorial and video guide is an amazing and easy to make recipe full of proteins.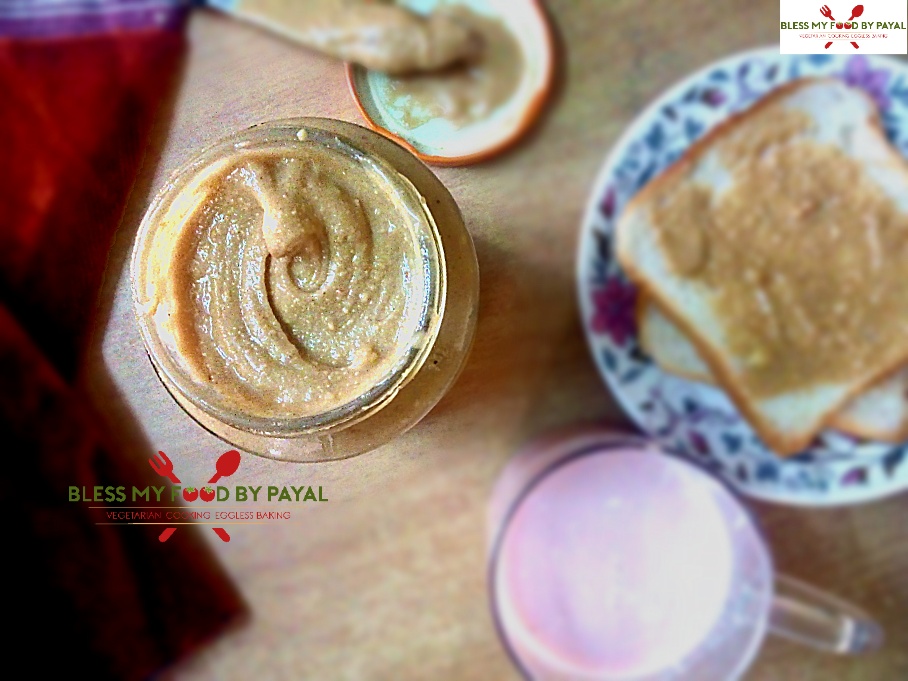 There were two major reasons behind making Homemade Peanut Butter.
One, on 13 of January, the festival of Lohri was celebrated in India which involves a Puja Parikrama around the bonfire and distribution of Prasad comprises of six things: Til (Sesame), Gachak (Jaggery peanut brittle), Gur (jaggery), Moongphali (peanut), Phuliya and popcorn. As such, there were lot of peanuts placed in the pantry and secondly, the health benefits of peanut butter drove us to this recipe.
HEALTH BENEFITS OF PEANUT BUTTER
1. Rich Source of Protein:
Peanut butter is considered as one of the highest protein oriented food. As per the studies, 100 grams of peanut butter contains 25.9 grams of protein which is undoubtedly very high. Being rich in proteins, peanut butter helps in repairing every cell and thus building our body.
2. Good Source of Vitamins
Vitamin A is helpful for eyesight, vitamin C helps to boost the immune system and vitamin E is a very important micronutrient needed by our body to dissolve complex fatty acid structures and fat blockages in the arteries.
All these benefits are carried out by one food recipe and that is Peanut butter.
3. Lowers Cholesterol Levels
Although the fats contained in peanut butter are almost equal to that of the fats found in olive but being unsaturated fats, they are not bad for the heart. Rather these fats help to lower bad cholesterol levels and promote the circulation of good cholesterol.
4. Reduce Risk of Gallstones
Gallstones means presence of stone in the gallbladder and peanut butter is found to be very effective in reducing the risk of developing gallstones.
5. Prevents Type II Diabetes
Diabetes II is one of the two major types of diabetes in which the beta cells of the pancreas produce insulin but the body is unable to use it effectively because the cells of the body are resistant to the action of insulin.
Consuming peanut butter can also be beneficial in reducing the risk of type II diabetes.
6. Regulates Blood Sugar Levels
Magnesium has an important role to play in muscle, bone, and immunity development in the body. Magnesium also helps in regulating blood sugar levels and blood pressure and peanut Butter is a major source of Magnesium.
7. High in Potassium
Peanut butter contains potassium which is considered to be very good  for the heart.
8. Rich in Dietary Fiber
Lack of dietary fiber in our daily Diet can lead to several health problems and diseases such as constipation, cholesterol, diabetes, and various heart diseases. Undoubtedly, peanut butter is there for the rescue.
9. Antioxidant Properties
Peanut butter contains antioxidant properties which has been found to be effective in controlling certain types of Cancers (particularly colon, prostate, and breast cancers), heart disease, fungal infections, and degenerative nerve diseases.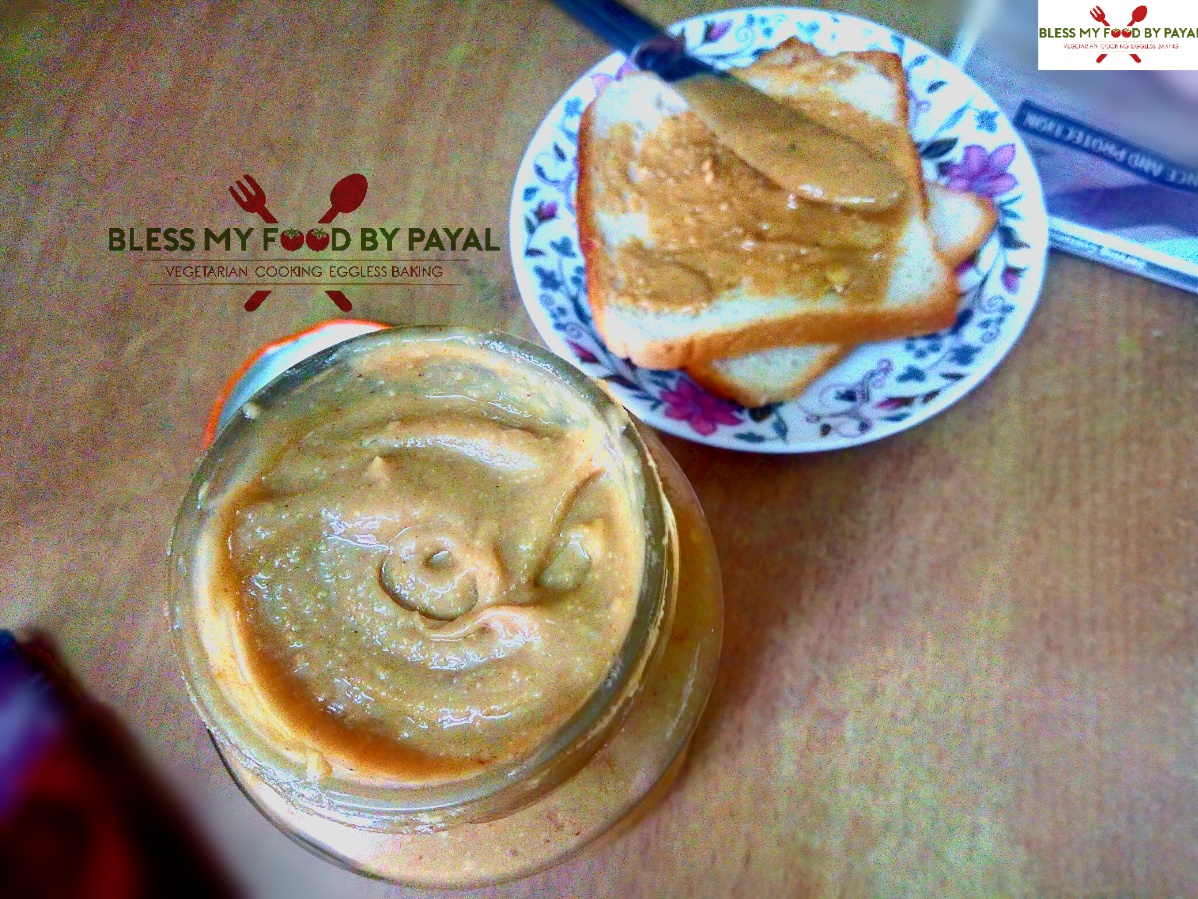 VIDEO OF HOMEMADE PEANUT BUTTER RECIPE
HOMEMADE PEANUT BUTTER RECIPE IN TEXT
INGREDIENTS FOR HOMEMADE PEANUT BUTTER RECIPE
Peanuts – 2 Cups
Peanut Oil – 2 tbsp
METHOD
1. Dry roast peanuts in a non stick pan.
2. Transfer the roasted peanuts in some clean nepkin or towel and rub them so that their skin gets removed.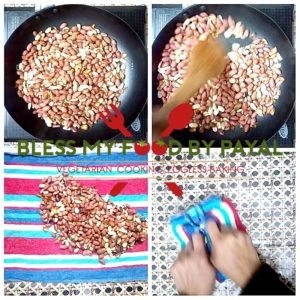 3. Take a blender and put in the roasted peanuts and oil.
4. Blend it until it's smooth and creamy.
Your peanut butter is ready. Enjoy it directly after spreading on bread, Parantha or as per your choice or make any other interesting recipe of your liking with the homemade peanut butter.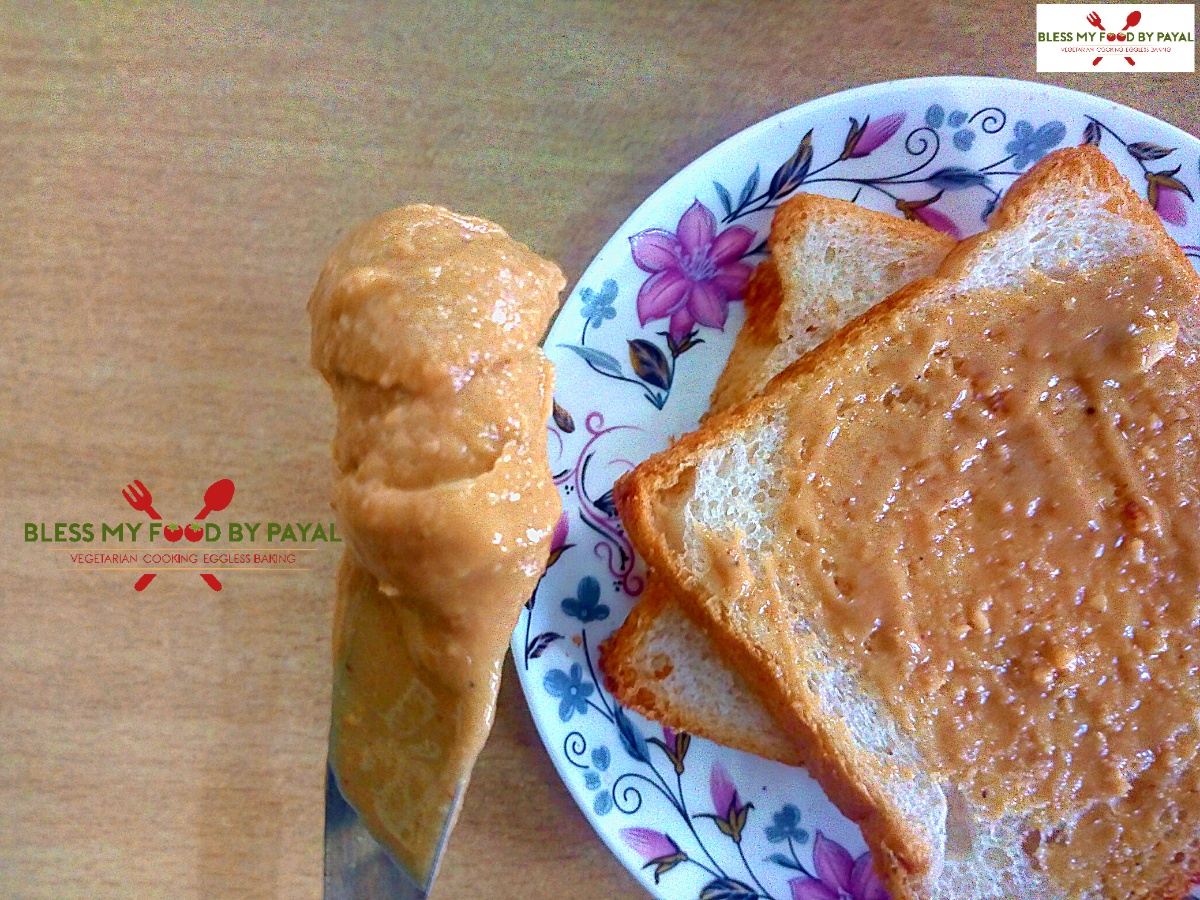 NOTE
* If you have the pre-roasted peanuts, no need to roast them again.
* If you don't have peanut oil, you can use any other vegetable oil.
* As no other species have been added into this peanut Butter, so the taste of this peanut butter is quite bland. Although some people add honey, butter (in place of oil) & pinch of salt while blending peanuts. But we have deliberately skipped those ingredients to keep our peanut Butter plain. The benefit of plain Butter is that you can use it later in any manner you want. May be you are preparing something sweet or a total contrast, you can act with free hands.
* Peanut Butter comes in 2 variations. One is Creamy and the other one is Crunchy. If you love the creamy texture, then blend the peanuts to the extent of attaining creamy texture. But if you have a love for the crunchy bites, then keep on checking while blending and stop your blender at a stage where peanuts have yet to reach the creamy texture.
STORAGE  OF HOMEMADE PEANUT BUTTER RECIPE
Better Store your homemade peanut butter in the refrigerator. You can also freeze it.
In the refrigerator, it will stay good for a month or two. And freezing will enhance its life furthermore.
In both the cases, the oil tends to separate over time, so you may need to stir the peanut butter to mix the oils back in, before using.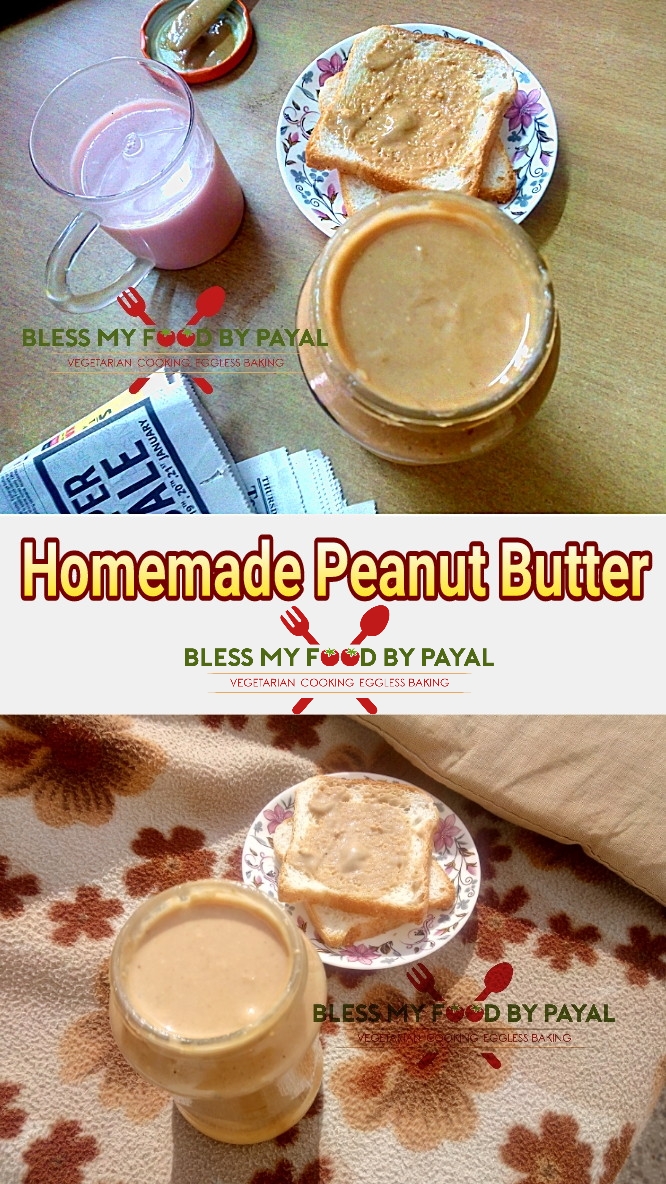 Feel Free To Ask Queries, If Any…
From this blog, also have a look at the recipe of Homemade Amul Like Butter 
Regards
PAYAL BALI SHARMA
SHAILENDER SHARMA