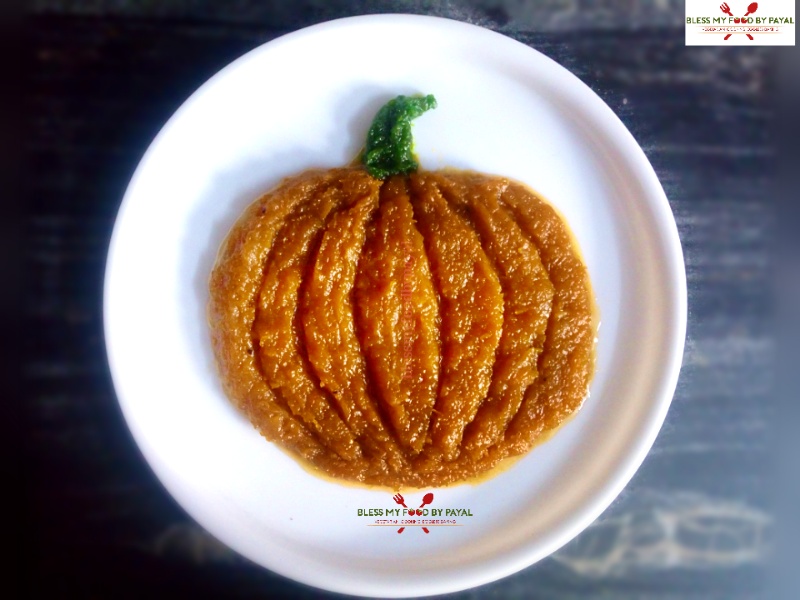 16 Oct

kaddu ka halwa | pumpkin halwa recipe

kaddu ka halwa | pumpkin halwa recipe with step wise pictorial and video method.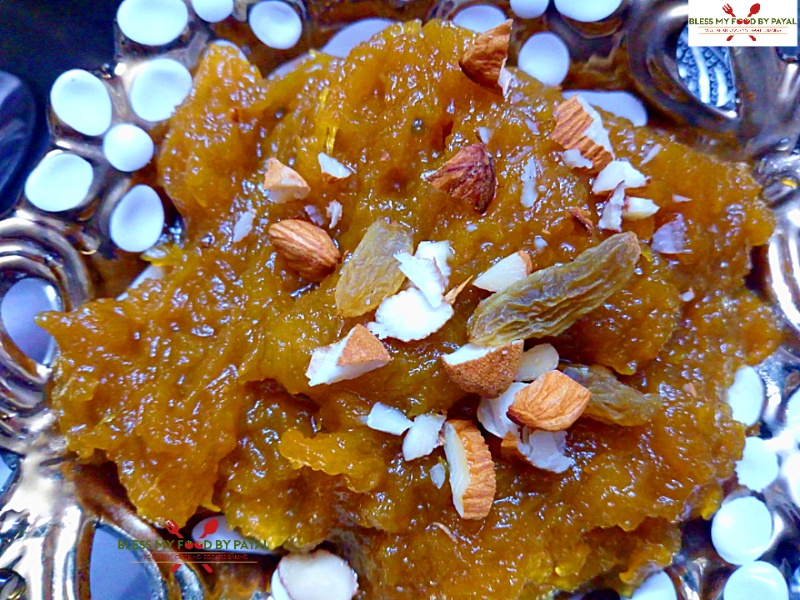 kaddu ka halwa, pumpkin halwa recipe is one of the most delicious halwa recipe made with ease and simple process. This kaddu Ka Halwa is worth trying during the fasts of navratri or any other kind of fast you are observing.
Not only during fasts, but this kaddu Ka Halwa is worth trying during any festivals like Diwali, Bhai  dooj or anyone else.
This recipe of kaddu ka halwa came into existance after we made Ambal. Ambal is a dogri recipe from the land of jammu. Some of the pumplin was left after making ambal and as a result, here is kaddu ka halwa.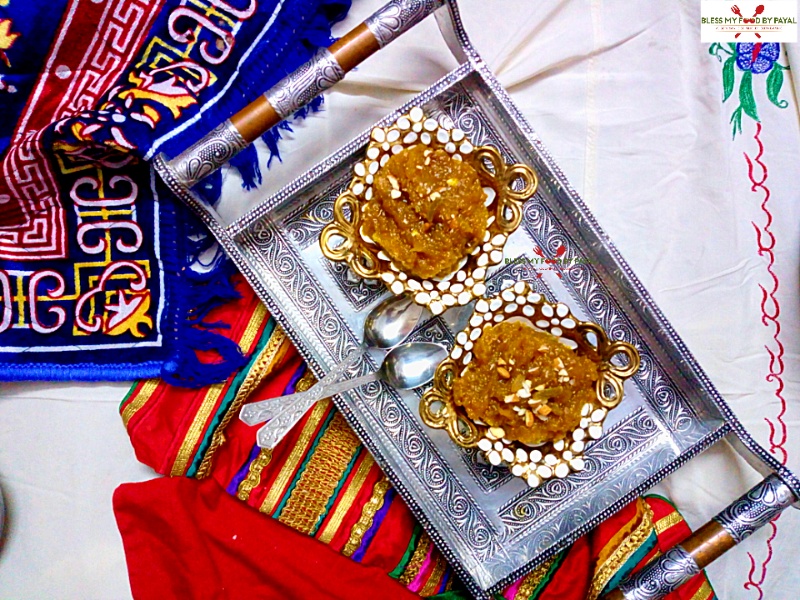 YouTube
Text recipe of kaddu ka halwa
INGREDIENTS
Pumpkin (orange coloured) – 1 kg
Sugar – 1 cup
Fennel powder – 1 tbsp
Cardamom powder – 1 tsp
Desi ghee or vegan butter – 2 tbsp
Dry fruits of your choice
YIELDS
4-5 Servings
METHOD
1. Scoop out the seeds from inside, peel the skin and cut the pumpkin into medium sized cubes.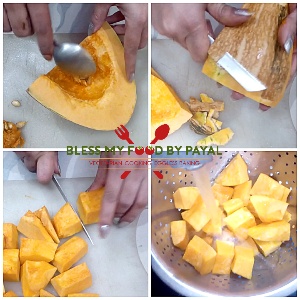 2. Wash them and transfer to some Kadai or pan. No need to add water as pumpkin is already having a water content.
3. Cover the kadai with a lid and place on low-medium heat.
4. At some intervals, keep checking the pumpkin cubes.
5. Let them keep cooking until they turn soft and mushy.
6. Now mash the cubes with potato masher so that there remains no lumps.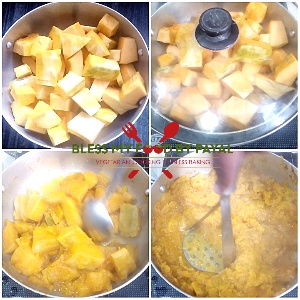 7. Add sugar and mix it.
8. Let the sugar melt and get the mixture turn little thick. Keep scraping the sides whenever needed.
9. Add fennel powder and cardamom powder and mix.
10. Let the mixture cook until it becomes thicker and start leaving the kadai.
11. Add desi ghee. Vegans can add vegan butter.
12. At last add roughly chopped dry fruits.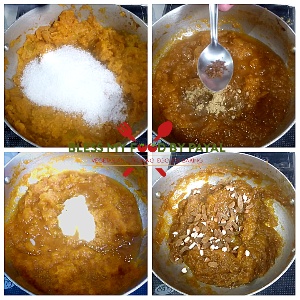 Your kaddu Ka Halwa is ready. Serve hot after garnishing with more dry fruits.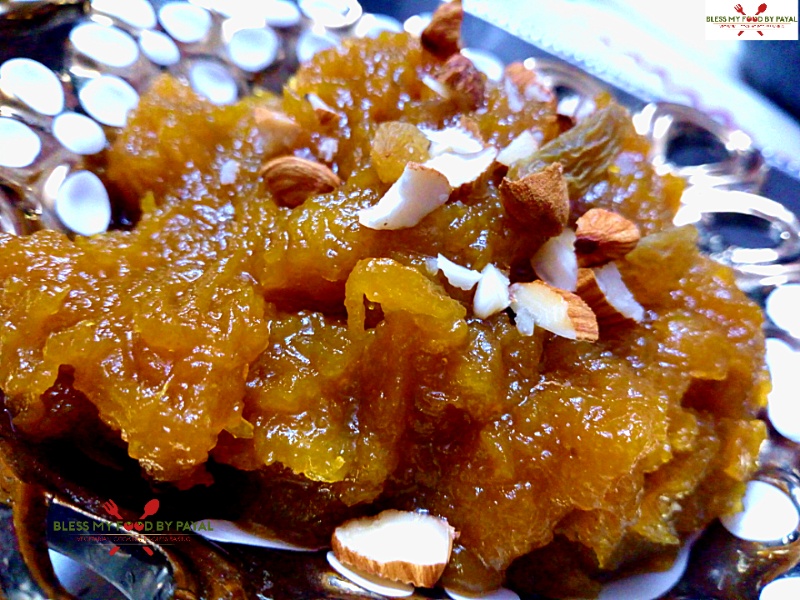 NOTE
* Instead of cutting pumpkin into cubes, you can grate it also. But we found cubes method little convenient, so opted for this one only.
* Add jaggery in place of sugar, if you like.
* Don't throw away discarded seeds of pumpkin. They are very healthy full of proteins. Save them to use later.
* Extra sweetness (if accidentally happens) and thick consistency can be corrected by adding milk.
Feel Free To Ask Queries, If Any…
Regards
PAYAL BALI SHARMA
SHAILENDER SHARMA