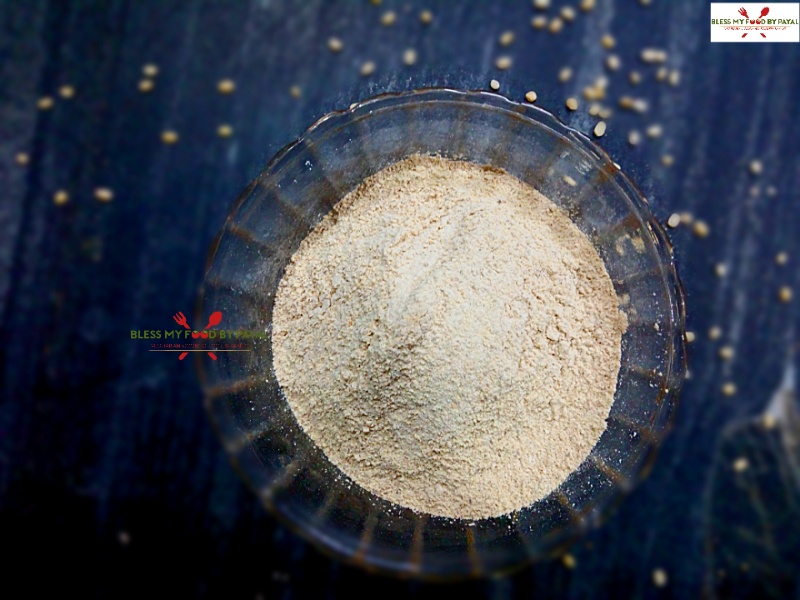 01 Nov

homemade udad dal flour | how to make udad dal ka atta at home

homemade udad Dal flour | how to make udad dal ka atta at home recipe with step wise pictorial and video method.

As we were looking forward to some Diwali sweets and snacks recipes, we came across the recipe of chorafali which we found interesting and hence decided to make.

To make the recipe of chorafali, one of the ingredient was udad Dal flour. We visited nearby shops to buy it was no where available. Later we realized that why to rush here and there in search of udad Dal flour when it can be easily made at home.

Urad dal flour is a great source of protein and dietary fibre. lower in fat and rich in B complex vitamins, calcium and potassium. So we must add udad Dal flour in our diet.

As far as uses of Urad Dal flour are concerned, it is used in various Indian and Chinese dishes.
* You can make pancakes with it.
* with its help, you can make excellent soups, curries and thickeners.
* It can be is used to make puris and chapattis by mixing with wheat flour.
* Udad Dal flour can be used to prepare dosa and uttappams.
* It can be added to purees and soups to improve the protein content of the recipe.
YouTube
INGREDIENTS
Udad Daal – as required
YIELDS
As much as Dal you take
METHOD
1. Take a heavy bottom pan and place it on low flame.
2. Add udad Dal (as much as flour you want to make) and dry roast it till turns slightly brown.
3. Remove from the flame and let it turn completely cool.
4. Transfer roasted Dal into a blender and blend to a fine powder.
5. Sieve the powdered floor to remove any solid part, if there remains any.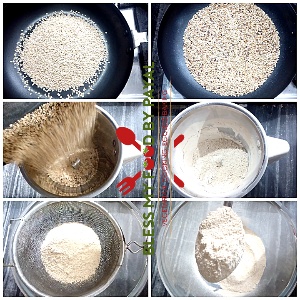 Store in an airtight container in some cool and dry place.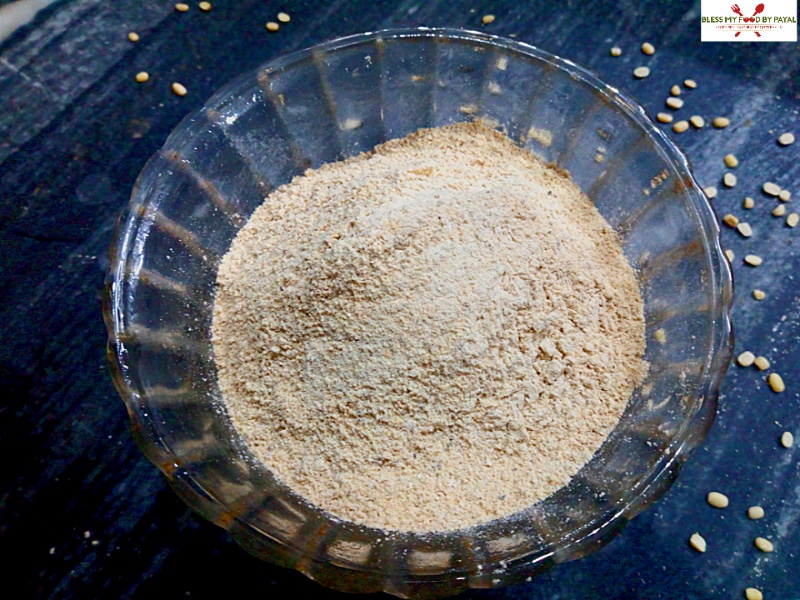 Feel Free To Ask Queries, If Any…
Regards
PAYAL BALI SHARMA
SHAILENDER SHARMA