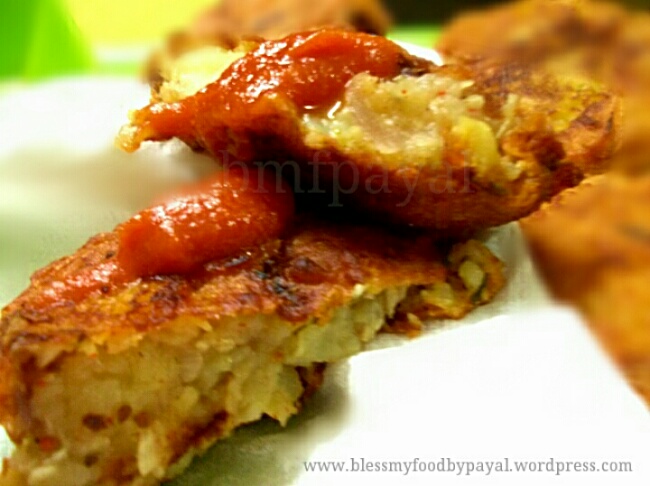 15 Mar

Dabara recipe | potato and paneer pakora recipe

Dabara recipe | potato and paneer pakora recipe with stepwise pictorial method is here.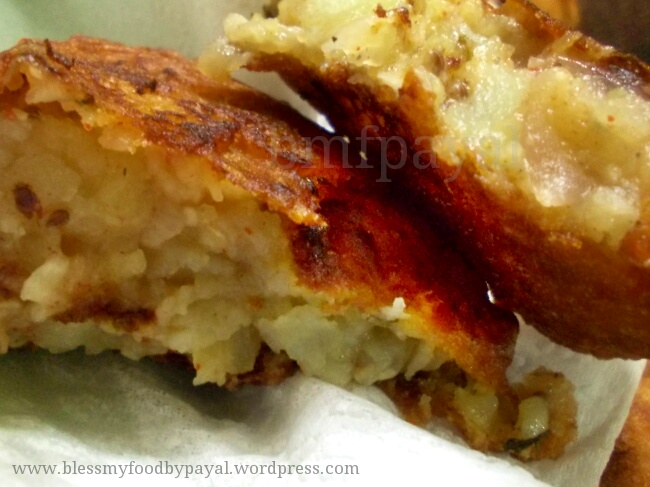 Dear readers, you all know that dabara is another name for panjiri which is made with suji, sugar, gum and lots of nuts but here in this post, we are not talking about that dabara recipe.
Actually Dabara recipe is one of the renowned snack/Street food of my City, Jammu.
May be the same stuff is also prepared in your city too with some other name.
However it is very easy to make and not much time consuming. Either its your carving or some guest is arriving to you or you want to have some snack with a cup of tea in the evening or give something delicious for your kids tiffin,  it's an all purpose dish.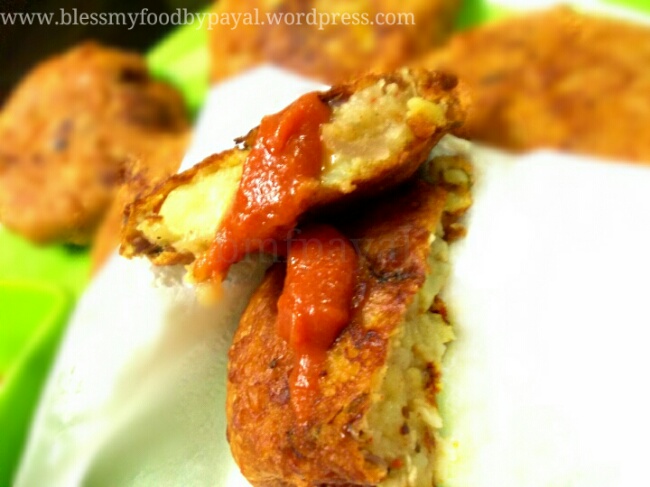 INGREDIENTS for dabara recipe
Potatoes (boiled)- 3 – 4
Onion – 1 (optional)
Green peas (boiled) – ¼ cup (optional)
Paneer/Cottage Cheese (scrambled) – ½ cup
Carom Seeds – ¼ tsp
Salt as per taste
Coriander leaves – 1 tbsp
Green chilli – 2
Red chilli powder – ½ tsp
Ginger (grated) – 1 tbsp
Gram flour – 1 & half cup
Water at room temperature.
Oil for frying
TOTAL TIME NEEDED
20 Minutes
METHOD
1. Take a bowl and mash potatoes with the masher in it.
2. Scramble cheese, Chop the onion, green chilli and coriander leaves and add to the mashed potatoes. Then add grated ginger. You can also add green peas. As they were not available with me at this point, so i skipped them.
3. Further add salt, red chilli powder in the potatoes and mix them properly. Preferably use hand to mix them.
4. Take the required potato mixture in your palm and give it a shape of round tikki. Make all tikkis and place them in a plate and keep aside.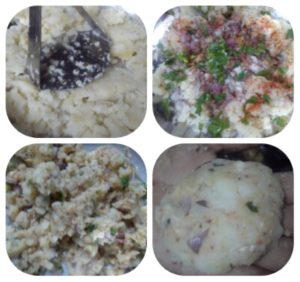 5.Take another bowl and sieve gram flour in it. Make a batter with water. Be careful while adding water because the batter should neither be too thick nor too runny.
6. Add carom seeds and add salt* in it. Mix properly.
7. Heat oil in a pan. Take the tikki one by one, carefully dip in a batter of gram flour so that it is properly coated with the batter.
8. Then fry it in the oil over medium to high flame. When the tikki changes its colour to golden brown, bring it out of the oil and place on a paper napkin to remove excess oil.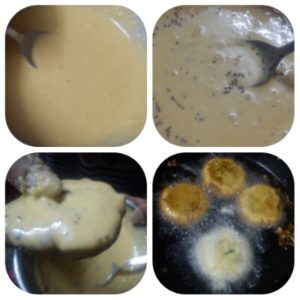 Your Dabaras are ready. Serve them with Tomato Ketchup or any sauce/chutney of your liking.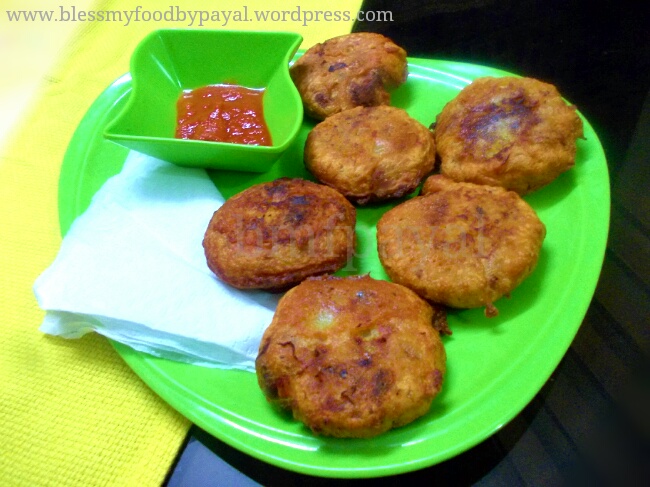 NOTE
Be little careful while adding salt because your are adding salt in both potatoes mixture and gram flour batter. Try to maintain the balance so that when both combine together and become a Dabara, salt should be in a balanced taste.
Regards
PAYAL BALI SHARMA