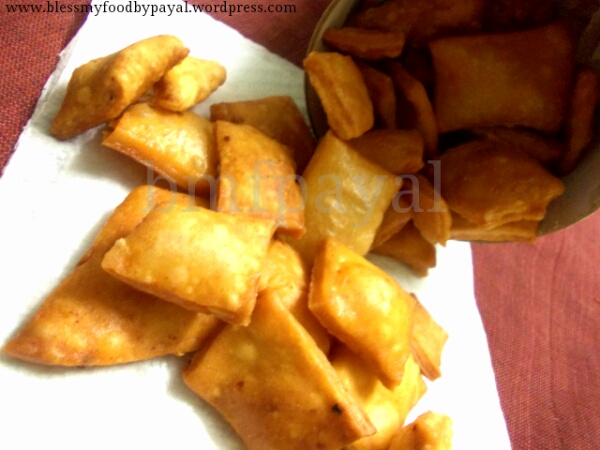 17 Mar

Namak Pare | namak para | namak paray recipe | namkeen pare

Namak Pare | namak para | namak paray recipe | namkeen pare recipe with step wise pictorial method is given here.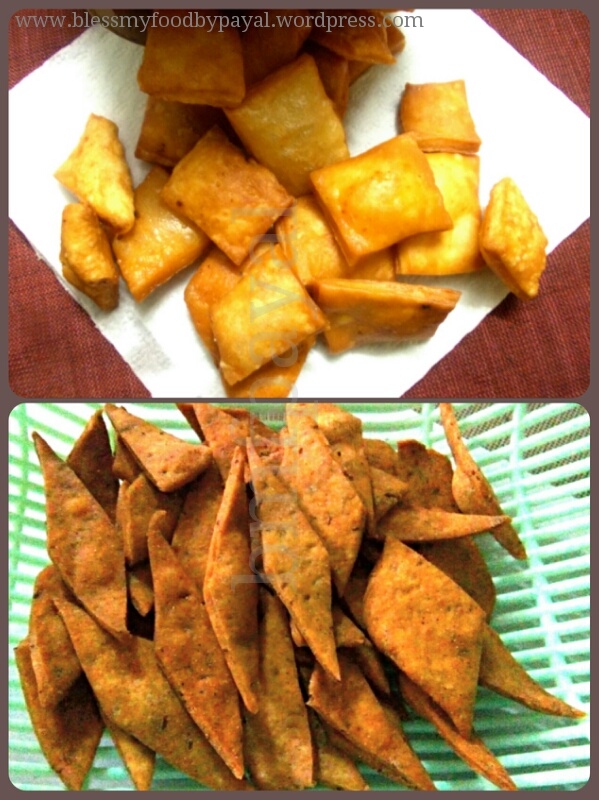 This is a kind of snack which is made in a very less time and can be stored in air tight container for many days.
Whenever you take a cup of tea, at times you want to have something with it. We have seen many a people who can't take tea unless it is not associated with something to eat, not necessarily very heavy snack…. but something lighter even.
And everytime it's not possible to make something new, although no time taking snack, in the kitchen while you are preparing the tea.
So make these Namak Pare in a bulk, like i do, place in air tight and relish its crunchy bites whenever you hold a cup of tea.
Also i would like to share that this recipe of namak pare is usually made during the festival of diwali. I honestly don't know the connectivity between diwali and namak pare, but what i have shared is a fact.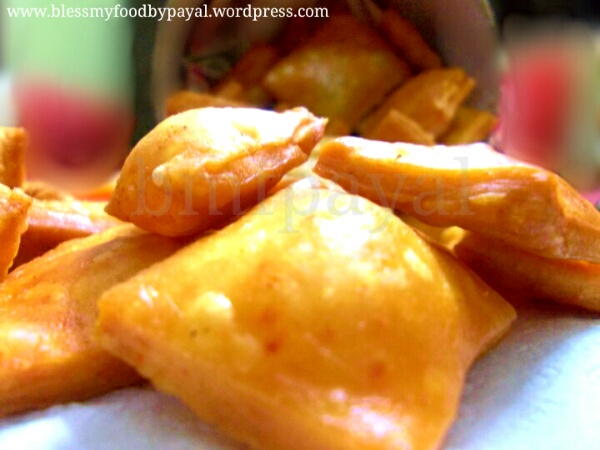 INGREDIENTS* for namak pare
Whole wheat flour – 2 Cup
All purpose flour – 2 Cup
Carom seeds – 2 tsp
Cumin seeds – 2 tsp
Baking soda – 1/2 tsp
Red chilly powder – 1/4 tsp (optional)
Oil – 6 tbsp
Water as needed
salt as per taste
oil for frying
TOTAL TIME NEEDED
30 minutes
METHOD
1. Sieve the whole wheat flour, all purpose flour, baking soda and salt together.
2. Add the cumin seeds, carom seeds, red chilly powder and oil in the flour mixture.
3. Firstly rub the flour mixture with oil with your fingertips and bring it to a breadcrumbs consistency.
4. Once it is done, knead a firm dough with water and cover it with a cheese cloth and set aside for 10 – 15 minutes.
5. In the meantime, heat oil in a pan.
6. Now take a ball** out of the dough. Start rolling it on a flour dusted shelf.
7. Now cut the dough and give small shapes either with knife or pizza cutter or with the cookie cutter.
8  Deep fry them in hot oil till they turn crispy and golden brown.
Once done, bring them out on the paper napkin to remove excess oil.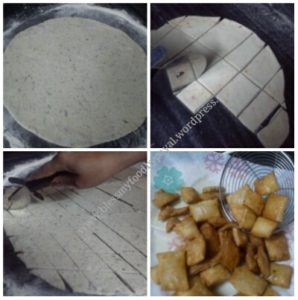 Enjoy Namak Pare with a cup of tea and store*** the rest.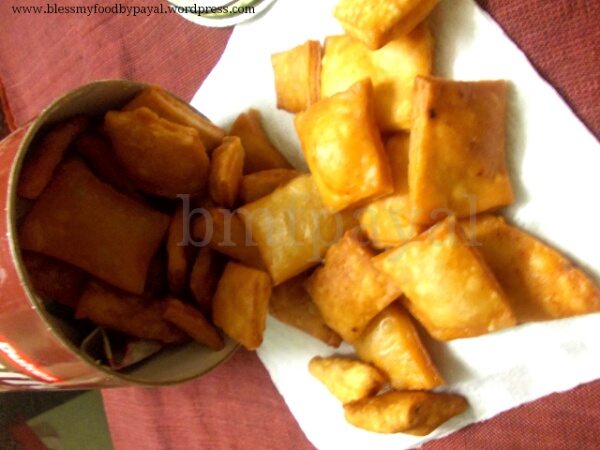 NOTE
* You can increase or decrease the quantity of ingredients as per your need and usuage.
**The size of the ball is upto you because you have to roll it with a rolling pin. This is the real test of the power and strength of your arms 🙂
As we couldn't roll the entire dough in one go, so divided it in 2. Moreover we wanted to give 2 different shapes to our Namak Pare, so this was the 2nd reason we divided the dough in 2 parts.
*** If you are making Namak Pare in bulk and want some to preserve for later use, then place them in an air tight container when they cool down completely and enjoy with a cup of tea whenever you like.
With the same dough, you can make the following recipes too:
Feel Free To Ask Any Queries…
Regards
PAYAL BALI SHARMA
SHAILENDER SHARMA