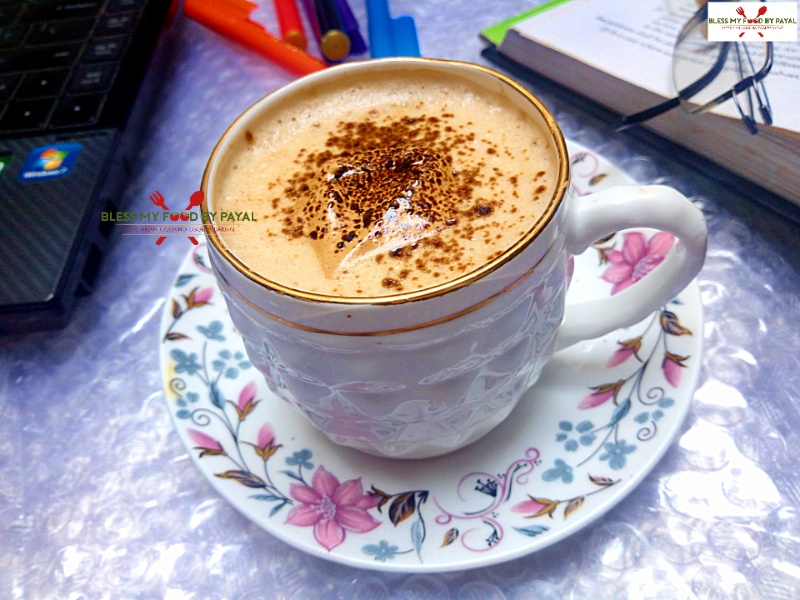 13 Jan

cappuccino without machine homemade | cappuccino coffee | easy cappuccino recipe

cappuccino without machine homemade | cappuccino coffee | easy cappuccino recipe with step wise pictorial and video method.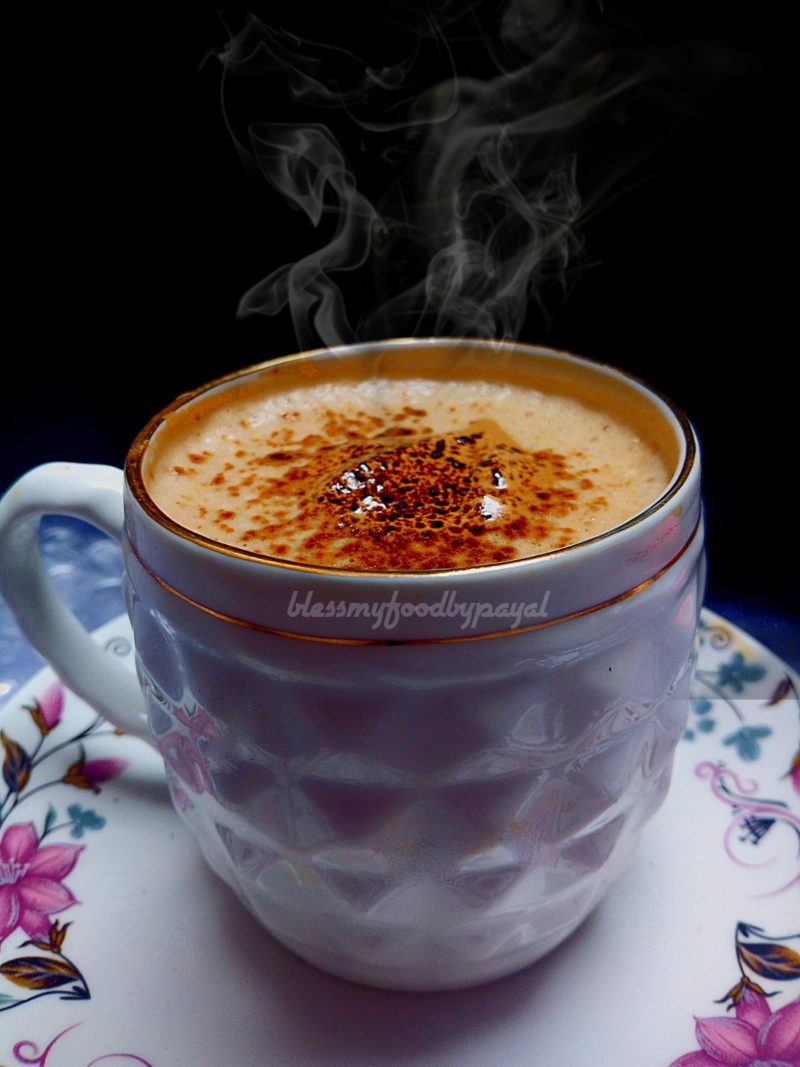 cappuccino without machine homemade | cappuccino coffee | easy cappuccino recipe is something which makes your morning fresh and whole day full of energy. the two special beverages, coffee & tea are the backbone of millions of people across the world. so this post this dedicated to all those millions of people who love coffee and many of them can't have it in the form available in coffee shops.
we have mentioned the word coffee shop herein above because you really need a coffee machine to make the perfect cup of coffee
which is available in the coffee shops only and this machine is really expensive to have it at your home so conveniently.
cappuccino has its origin in Italy and the word cappuccino is an Italian word which means "little cap". traditionally, a cappuccino is double espresso mixed with milk foam and flavoring with cinnamon or chocolate powder and are served in small cups which perfectly represents the word 'little cap'.
In this post, we have duplicated the recipe with a very interesting twist. by using this method, you can enjoy cappuccino coffee at home having the same taste and texture like that of a coffee shop, but without using coffee machine. Furthermore, if we say, you have to make this cappuccino once a week and enjoy endless cup of hot coffee for 7 days, isn't that sound too awesome?
Yes, the twist is that you have to prepare the basic cappuccino foam once and that can be kept in refrigerator in airtight container for a week. Even the process of making cappuccino foam is very easy and basic, provided you have electric blender, otherwise it is little hard some, but still can be made with hands.
See the details below :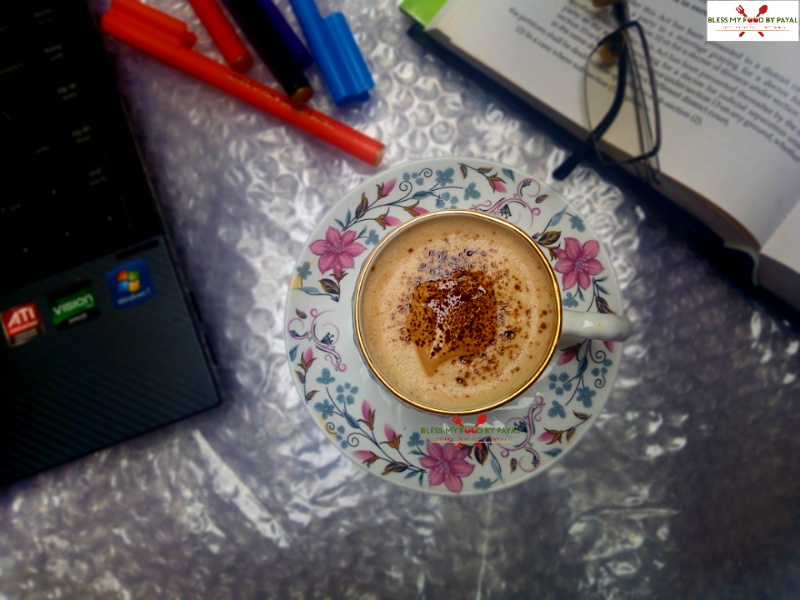 YouTube : cappuccino without machine homemade
INGREDIENTS
For cappuccino foam
instant coffee powder – 1/4 cup
sugar – 1/4 cup
water – 1/4 cup
For Coffee
cappuccino foam as already prepared
hot milk as per serving
Additional requirement
electric blender
(You can do it manually also, but that process will take extra time and labor)
YIELDS
10 – 12 servings (depending upon usage)
METHOD
(for better understanding, also watch YouTube video given herein above)
preparation of cappuccino foam
1. take a big bowl and add Instant coffee powder, sugar and water in it.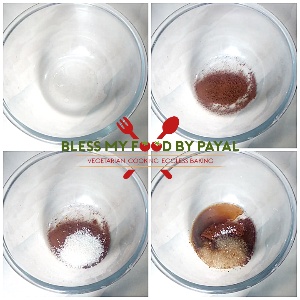 2. start whipping the mixture with electric blender.
3. after one minute of whipping, the mixture will begin to start getting little fluffy and brown.
4. after 2 minutes of whipping, the mixture will be getting more fluffy and light in colour. keep whipping.
5. after 3 minutes of whipping, mixture will turn frothy and light brown. stop here.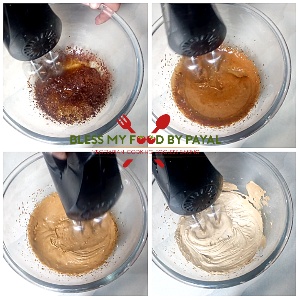 6. your cappuccino foam is ready. take a clean airtight container and transfer all the Cappuccino foam in it. close the container with a lid.
place this cappuccino foam in refrigerator.
you can store this foam for about a week.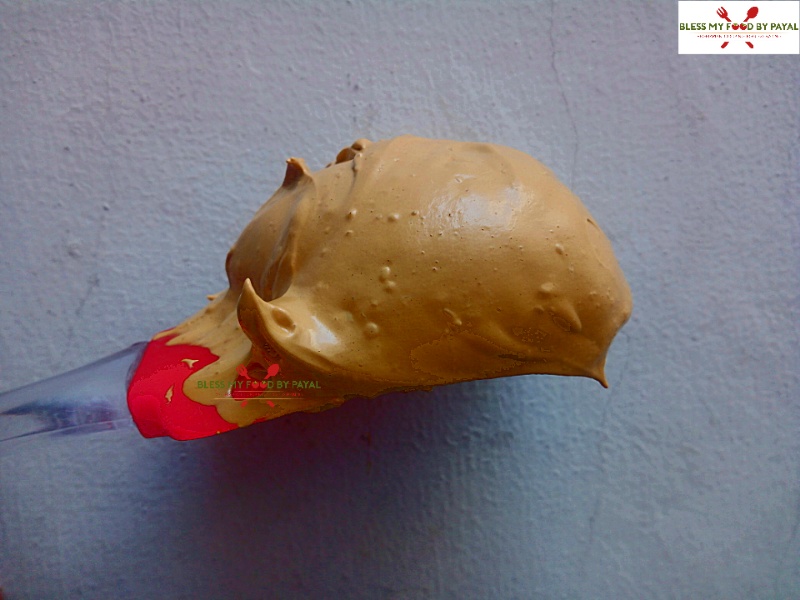 whenever you need to make coffee, follow the simple process given here under :
1. take a serving cup and measure milk by this cup.
2. heat the milk in a pan.
3. now take the cappuccino foam out of refrigerator and add 2 (two) spoonful of it at the base of the serving cup.
4. pour hot milk from some height over the foam till the cup fills.
5. add one more big spoonful of cappuccino foam over the top of the cup.
6. sprinkle some chocolate powder over it.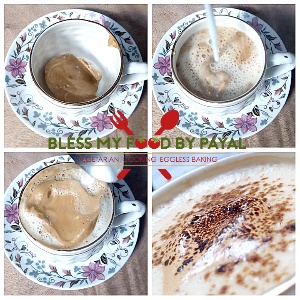 serve hot.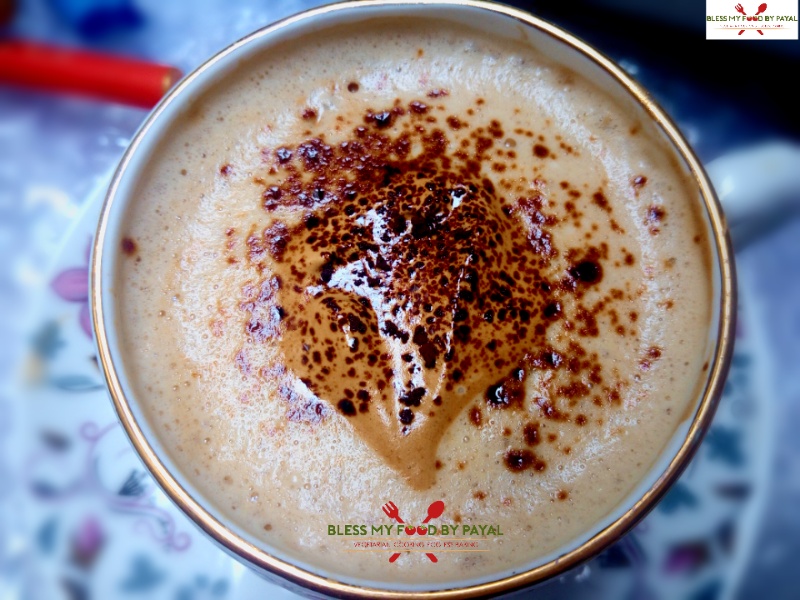 NOTES
* you can reduce or enhance the quantity of ingredients used for making cappuccino foam depending upon the consumption of coffee at your home.
* no issues if you don't have measuring cups. take any utensil from your kitchen and add all ingredients in the same ratio by it.
* keep in mind that you have to finish the entire foam within 7 days so make the quantity as per this criteria also.
* to make one cup of coffee, we have added 3 spoons of foam (two at the base of cup & second on the top). but if you like more strong flavor, you can enhance the quantity of cappuccino foam added at the base of cup. 2, 3, 4…as much you want.
* the same formula is applicable to sweetness also. as cappuccino foam is already having sufficient sugar in it, so there's no need to add sugar while preparing coffee. but if you like more sweetness, you can add extra sugar in the cup of coffee.
better you add that extra portion of sugar in milk while making it hot.
* if you don't have electric blender, as already mentioned,  you can whip the coffee mixture with hand also but that will be very time taking and tiresome. in such a case where you neither have electric blender nor wanna push yourself for extra workout but still want to enjoy a hot cup of cappuccino, then instead of making a whole lot for 7 (seven) days, just prepare cappuccino foam for the Instant use.
for *one cup* of cappuccino coffee, you need to take coffee powder, sugar and water @ 1 (one) tsp each. whip it vigorously in some glass or cup and make a cup of cappuccino with the method shown herein supra.
Isn't that too easy?