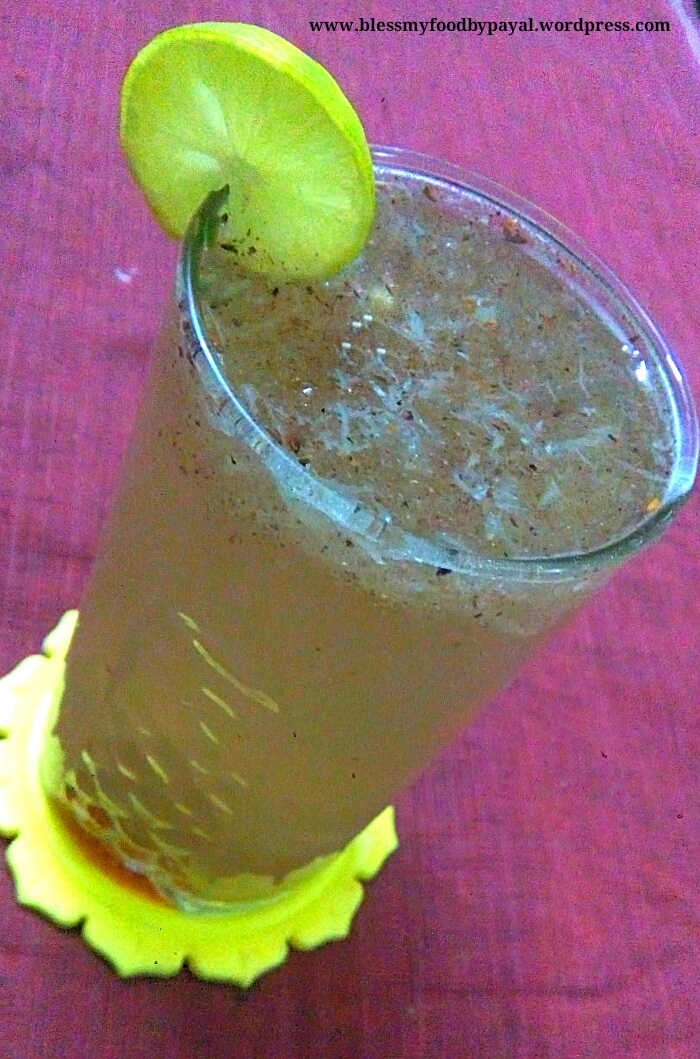 08 May

Gond Katira Sharbat

gond katira sharbat with step wise pictorial method.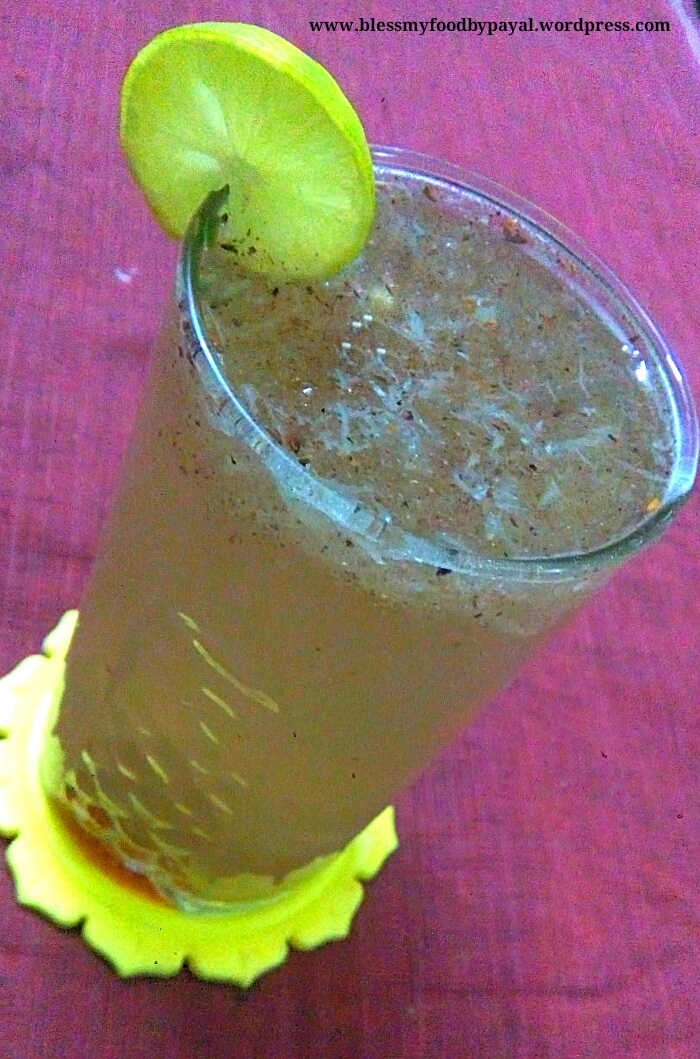 This is not just a Sharbat. It is something much more than a welcome Drink. I won't be wrong if i call it a drink with so many health benefits.
A daily dose of one glass or intake of Gond Katira through any of the Gond Katira recipes (mentioned in the end) prevent heat stroke & it is very useful for those children who are having a problem of Nose Bleeding in summers. I usually serve it to my son after he comes back from the school because he's having a severe Nose bleeding problem.
To know more about Gond Katira….
…..look at a detailed post on GOND KATIRA ; a cooling herb in summers.
INGREDIENTS
Fluffed Gond katira* – 2 tbsp
Water (chilled) – 1 glass
Sugar – 1.5 tbsp
Lemon  – Juice of 1 big lemon or 1 tbsp lemon juice
Cumin seeds (roasted & powdered) 1/4 tsp
Mango powder – 1/8 tsp
Black pepper – 2 pinches
Black salt – 1/2 tsp
YIELDS
1 Serving
METHOD
1. Take a chilled water in a glass, add sugar and dissolve* it.
2. Add rest of the ingredients & give it a gentle blend.
3. Taste with a spoon & adjust the seasonings, if needed.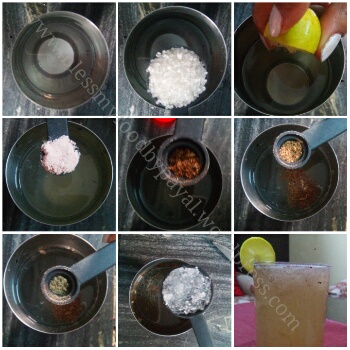 Enjoy chilled.
NOTE
*Although the link given on the top of this post gives each and every detail regarding its preparation, but for the convenience of my readers, i am reproducing the method of making fluffy Gond Katira:
Take two pieces of Gond katira and soak it overnight in water. In the morning it becomes fluffy and there is an increase in the volume of Gond katira. Just wash it & use. But for appropriate measurements & procedure, do see the mentioned post.
**In chilled water, sugar takes extra time in dissolving. Instead, take 3-4 tbsp of water at room temperature & dissolve sugar in it. Then add it to the main process. Adjust with crushed ice / Ice Cubes, if needed.
Also see other recipes with Gondh Katira : GOND KATIRA KHEER, GOND KATIRE WALA DOODH.
Regards
PAYAL BALI SHARMA
Please Subscribe to get access to our new and upcoming recipes.