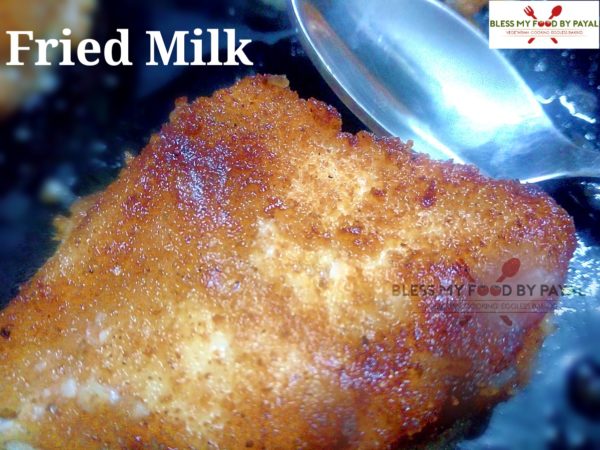 01 Jan

fried milk | leche frita recipe | spanish dessert

Fried Milk | Leche Frita Recipe | Spanish Dessert recipe with easy Step wise Pictorial and Video recipe is here.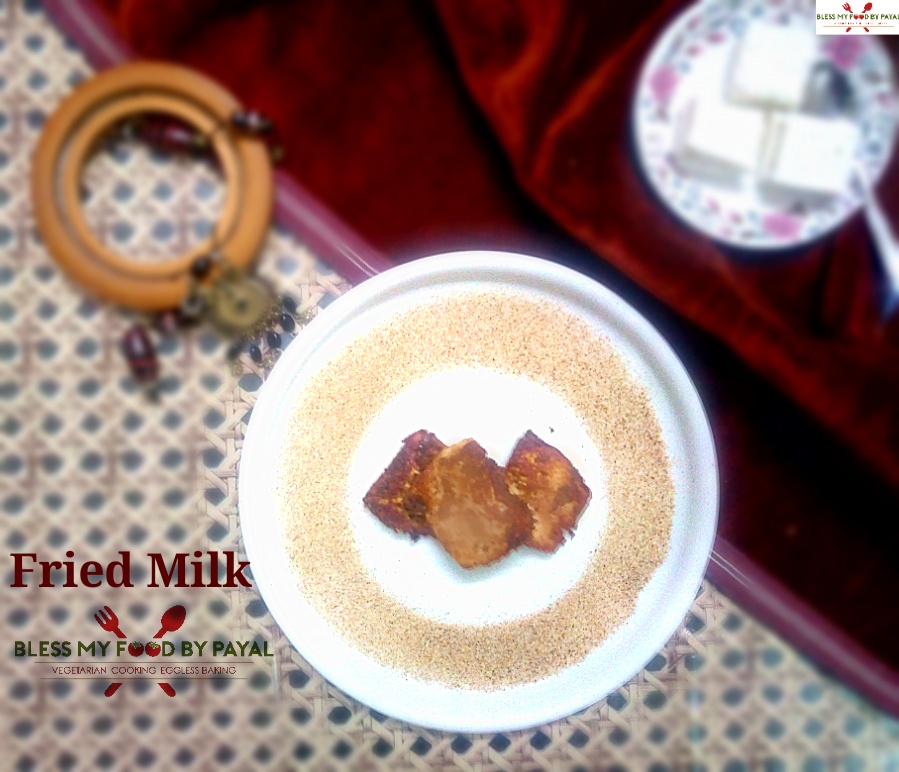 Wishing all our readers a very Happy New Year and as this is the start of 2018 and we thought of beginning the first day of this year with something sweet. There are incalculable recipes of sweet but decided to make out a dessert carrying unique name and taste.
hence, we are showcasing an extraordinaire dessert from Spain named as Fried Milk. made by cooking flour with milk and sugar until it thickens, this dessert is also known with the name of Leche Frita
This may sound uneasy to fry the milk and this uneasiness given a thought that it might be something very complex and complicated to cook with hardly heard about ingredients. But this is not so and the matter of fact is that it is very easy to cook with the least ingredients always available at home. So here we go….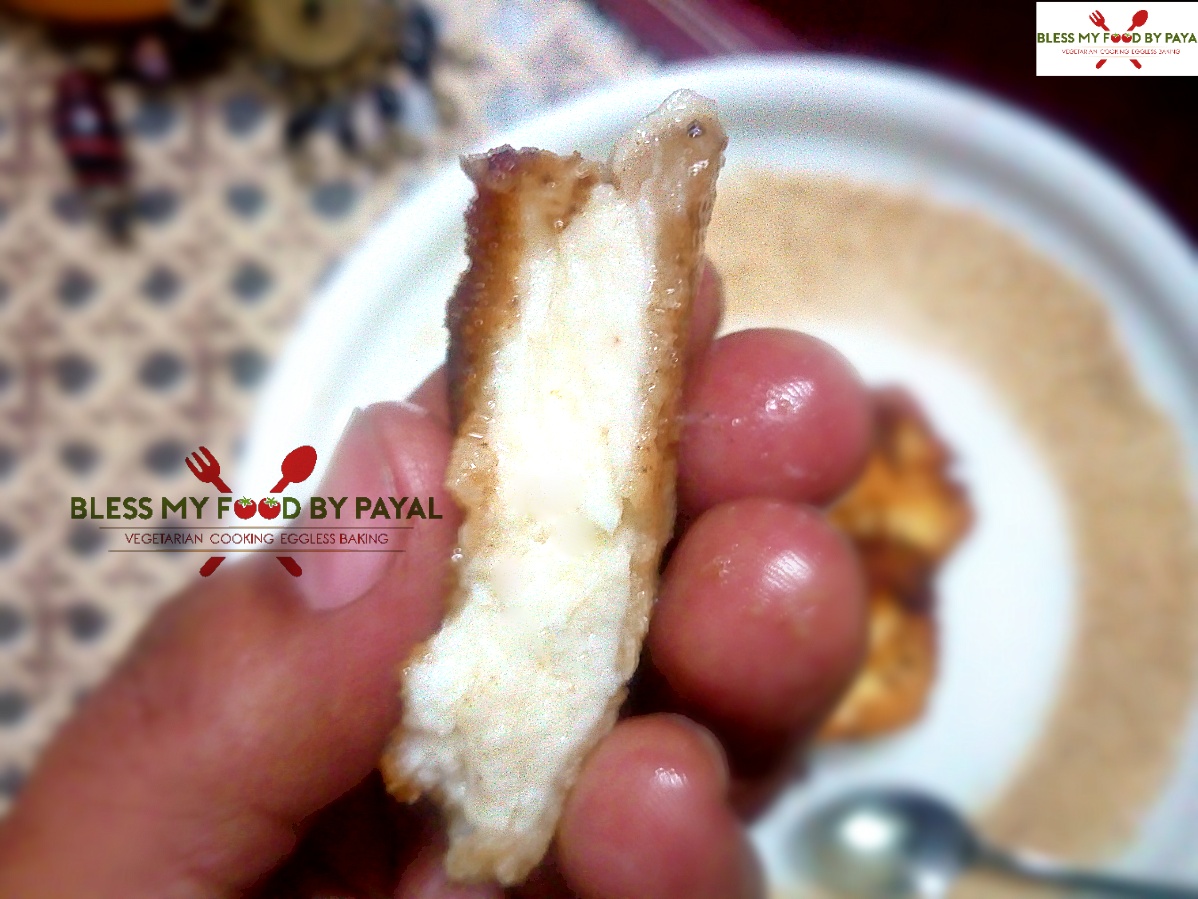 VIDEO RECIPE OF FRIED MILK
TEXT RECIPE OF FRIED MILK…..
INGREDIENTS:
Milk – 250 ml
Sugar – 3 tbsp
Butter (unsalted) – 2 tbsp
Corn flour – 3 tbsp
Nutmeg powder – 1/4 tsp
All purpose flour – as per need
Bread crumbs – as per need
Slurry (a thick mixture of all purpose flour & water)
Oil for frying
Cinnamon powder (for sprinkling)
Powdered sugar (for sprinkling)
METHOD:
1. Take some container and place plastic wrap in it. Keep the sides of plastic wrap extra. Keep aside.
2. Take a pan and add milk and cornflour. Mix well so that there remain no lumps.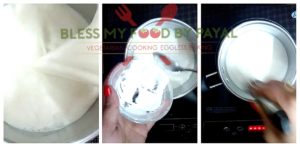 3. Now add sugar, butter & nutmeg powder and now it's a time to switch on the flame.
4. Mix the mixture nicely and keep stirring on low flame throughout the process otherwise milk may get burnt.

5. After 3 to 4 minutes, the milk mixture will turn thick as shown in video.
6. Immediately pour the thick mixture in a container you have already kept ready.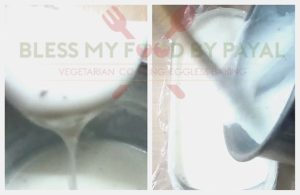 7. Cover the mixture with the spreaded outer portion of wrap and keep in refrigerator for about 6 hours.
8. Take the container out of refrigerator. The milk mixture will have a texture like that of a jelly.
9. Remove the milk jelly from the wrap and cut into pieces. Don't make too much thin pieces.
10. Coat the milk jelly piece in all purpose flour, slurry and finally with bread crumbs.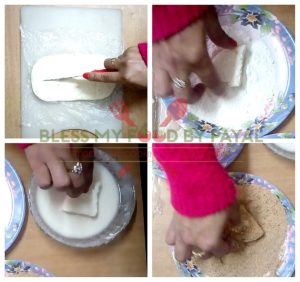 11. Deep fry in a hot oil, transfer into paper napkin and thereafter arrange in a serving plate and sprinkle cinnamon powder and caster sugar.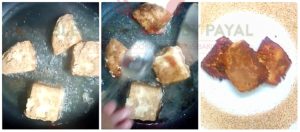 12. Now fried milk is ready to be served. It tastes better if served warm.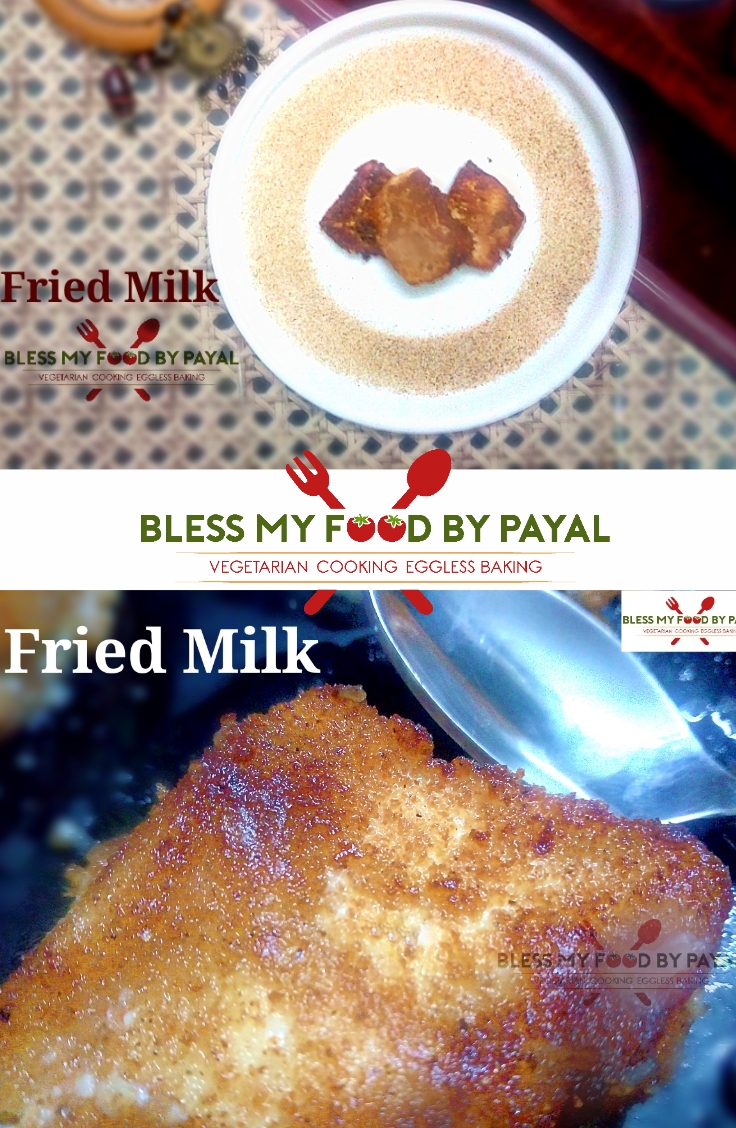 NOTE
* Traditionally, milk jelly is always coated in beaten egg but being vegetarian, we have used slurry as a substitute. If you have no issues with egg, use 1 beaten egg in place of slurry.
** In place of or in addition of sprinkling cinnamon powder on the prepared fried milk, you can add cinnamon in boiling milk also.
*** You can also add lemon zest in the milk for a unique taste.
Feel Free To Ask Queries, If Any…
Regards
PAYAL BALI SHARMA
SHAILENDER SHARMA