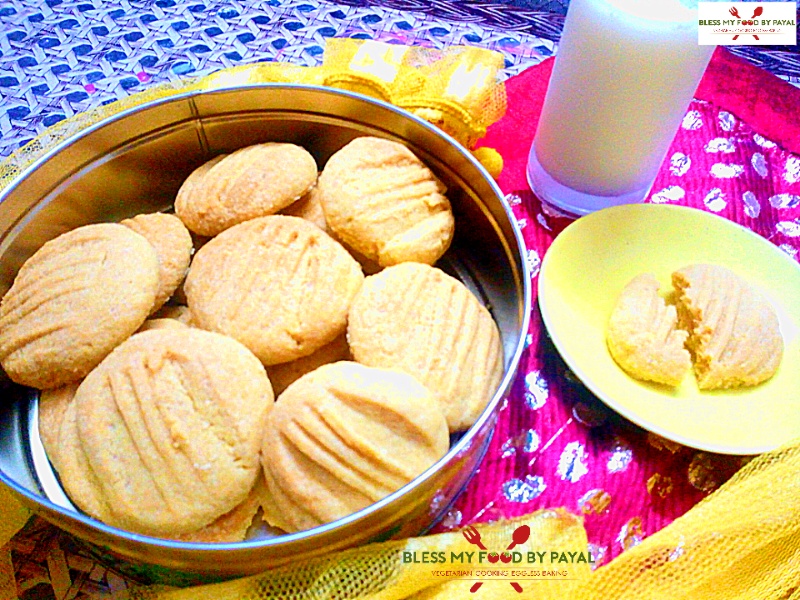 11 Aug

eggless custard cookies | custard cookies eggless | eggless Custard biscuits | How to make eggless Custard Cookies

eggless custard cookies | custard cookies eggless | eggless Custard biscuits | how to make eggless Custard Cookies recipe with step wise pictorial and video method is here.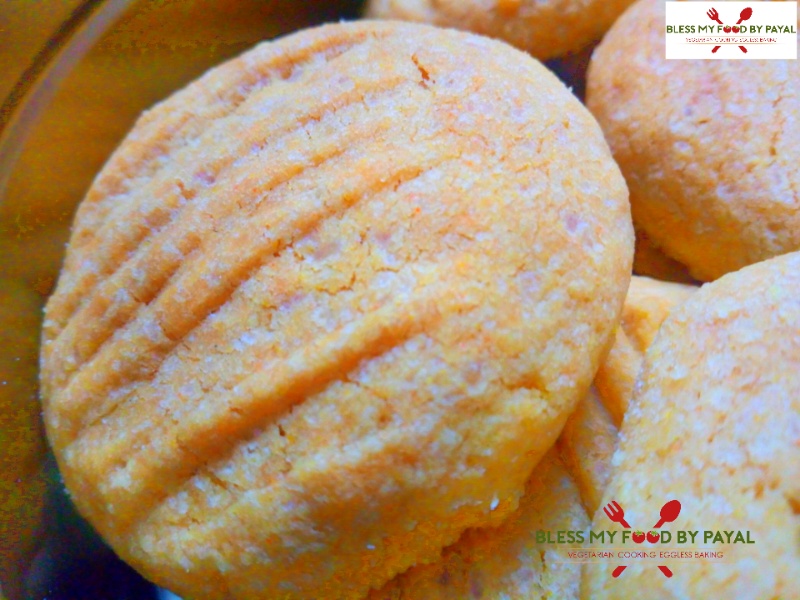 Making cookies at home has always been a fascinating thing for us. They require less skill, much less efforts and too big results.
After making many of the basic custard recipes and eggless custard cake number of times, this time we decided to try something else with the leftover custard powder. So here we have eggless custard cookies.
These soft, crunchy and melt in mouth eggless custard cookies are so easy to make with the basic ingredients that you love to try it time and again. And moreover as custard is one of the most loved food item for kids, these eggless custard cookies are also going to receive the same love from them.
The other cookies recipes in the blog are :

Video recipe for eggless custard cookies
INGREDIENTS for preparing eggless custard cookies
Butter (softened) – 250 gms
Powdered sugar – 1/2 cup
All purpose flour – 1+ 3/4 cup
Custard powder – 1/2 cup
Vanilla essence – 1 tsp
Preparation Time: 10 minutes
Cooking Time: 20 minutes
Yields:About 18-20 cookies
METHOD for preparing eggless custard cookies
1. Line a baking tray and preheat oven to 180°C.
2. Add butter in a bowl and start beating it until becomes soft.
3. Add powdered sugar gradually and keep on beating untill both combines well and mixture turns creamy and soft.
4. Add vanilla essence and mix it well.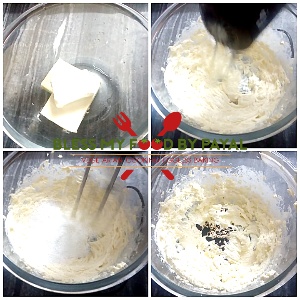 5. Sieve flour and custard powder into the bowl.
6. Using a spatula combine the ingredients until a soft dough forms. You can use hands where ever feels needed.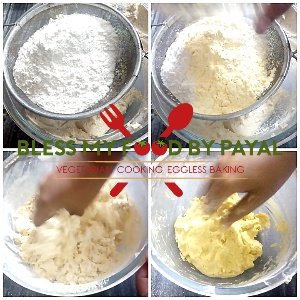 7. Take a small portion out of dough and roll it between your palms  to give it a round shape like that of a ball.
8. Keep on making and placing all such balls onto the prepared baking tray.
9. Gently flatten the round balls with a fork.
10. Bake for 15 to 20 minutes or until cookies turn light golden.
11. Your eggless Custard Cookies are ready. Bring them out of the oven, let them turn cool before serving.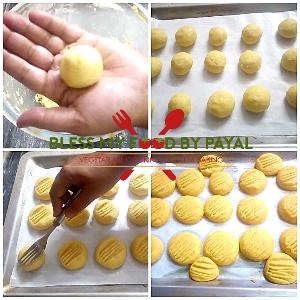 12. Keep them in airtight container. Enjoy with a cup of tea or milk.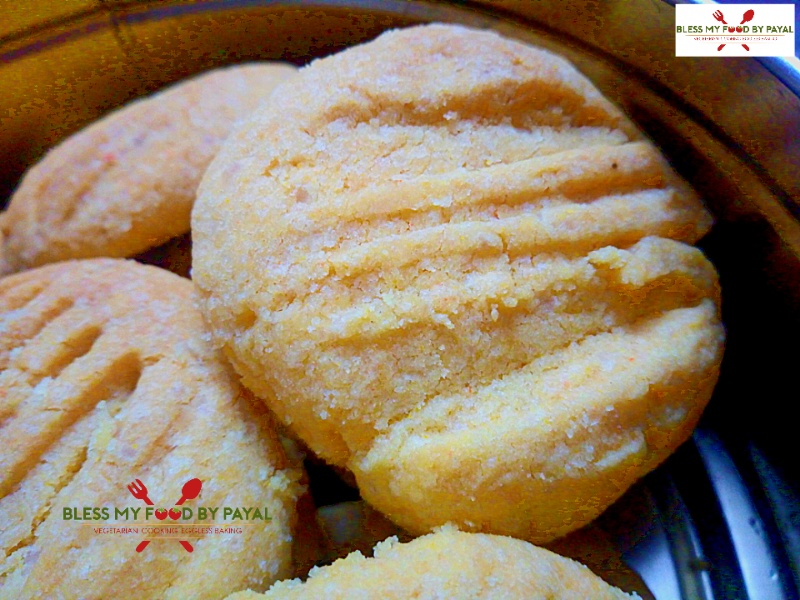 NOTE
* salted or unsalted, you can use both types of butter .
* We have used vanilla flavoured custard. You are free to use any of your choice.
* Baking time may vary because every oven is different. So adjust your timings as per your oven.
* Immediately after baking, cookies will be soft. But here nothing to worry. They will turn crunchy after cooling down.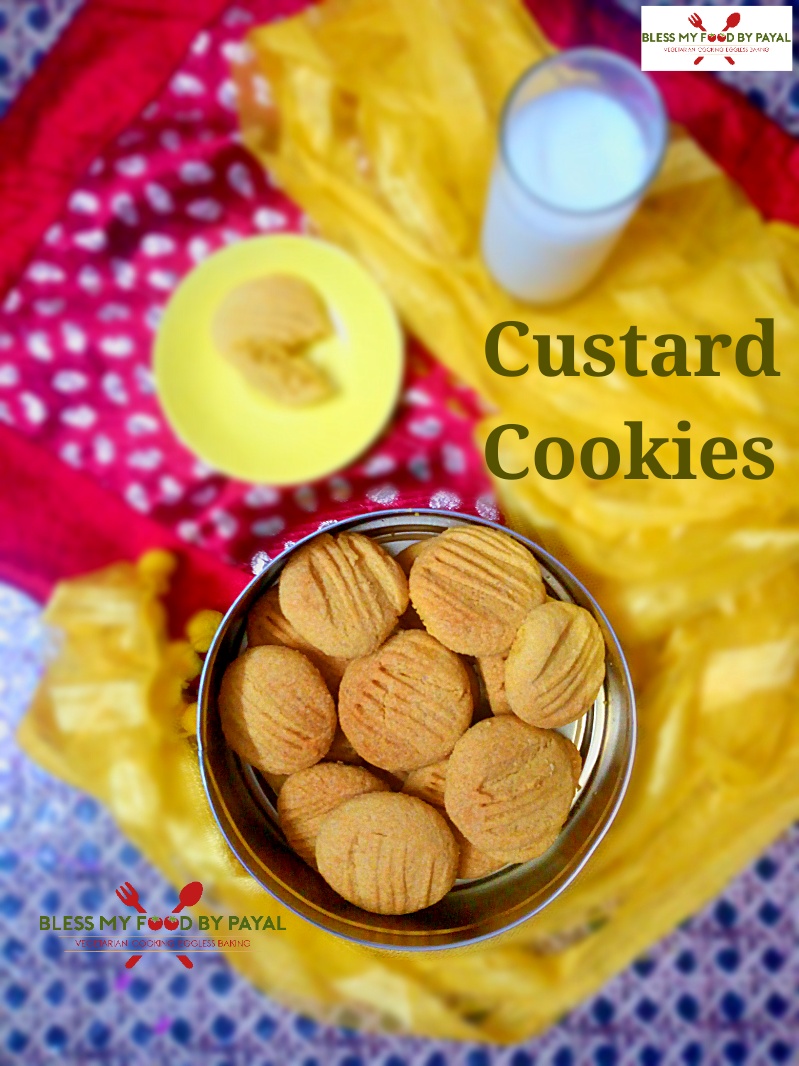 Feel Free To Ask Queries, If Any…
Regards
PAYAL BALI SHARMA
SHAILENDER SHARMA