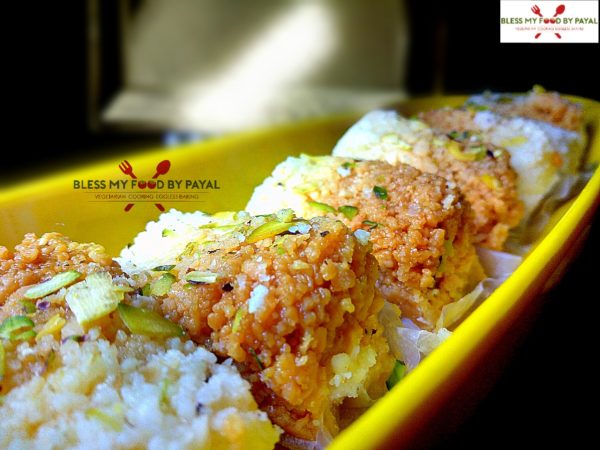 13 Apr

instant kalakand recipe, milkmaid kalakand, milk cake mithai recipe

Stepwise pictorial recipe of instant kalakand recipe, milkmaid kalakand, milk cake mithai recipe ready in 10 minutes with the least ingredients.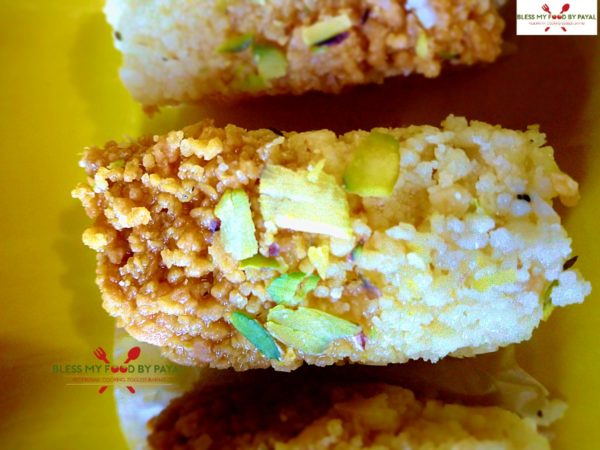 Kalakand is also known with the name Milk Cake.
This is traditionally made on festivals and i got an opportunity to make it for the festival of Baisakhi.
So let's celebrate this Baisakhi with this lip smacking sweet kalakand…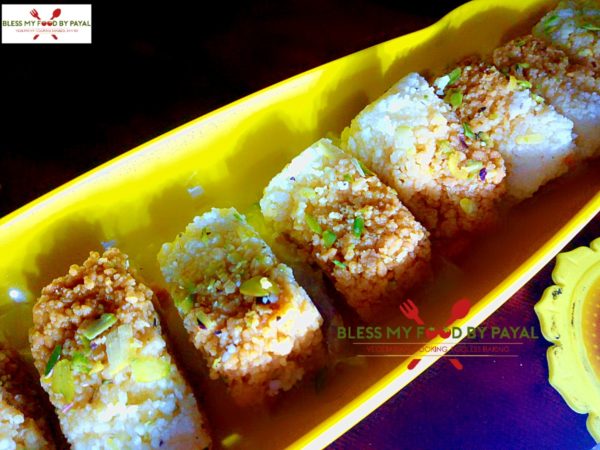 INGREDIENTS
Milkmaid/Condensed milk 1 can.
(I have used the homemade milkmaid/condensed milk)
Paneer / Cheese (tight & crumbled) 1.5 Cup
Milk or milk powder 2.5 tbsp
Cardamom powder a pinch
Rose water 1/4 tsp
Nuts as per choice
(I used almonds & cashew)
Oil for greasing
METHOD
1. Take a plate and grease it with oil. Keep aside.
2. Chop the nuts and keep aside.
3. Take a tight (not watery) cheese, crumble it and keep aside.
4. Take a heavy bottomed pan and pour milkmaid/condensed milk in it. Place the pan on a low flame.
5. When the milkmaid/condensed milk turns warm, add milk powder and rose water & mix well. No lumps should be there into the mixture.
6. Now add cheese and mix well. Cook on a low flame, stir constantly to prevent burning.
7. After sometime, it becomes thick and will begin to leave the sides of the pan.
8. Remove from the heat.
9. Transfer the mixture into a greased plate. Spread it evenly and smoothen its top.
10. Sprinkle cardamom powder and nuts over the hot mixture so that it will stick to it properly.
11. Let it cool. When the mixture will come to room temperature, shift the plate to refrigerator to get the kalakand firm.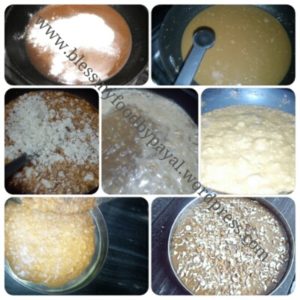 Your kalakand is ready. Cut into squares.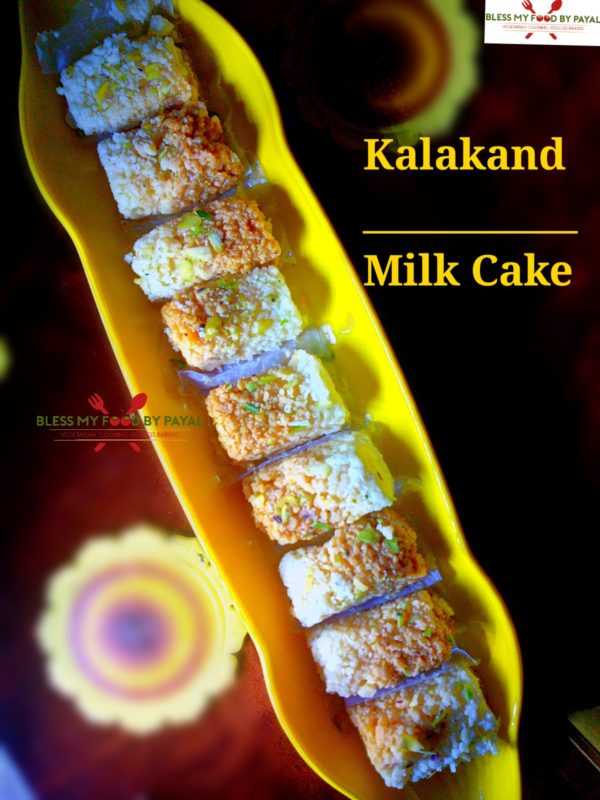 Feel Free To Ask Queries, If Any…
Regards
PAYAL BALI SHARMA
SHAILENDER SHARMA
Please subscribe to get easy access to our new and upcoming recipes.