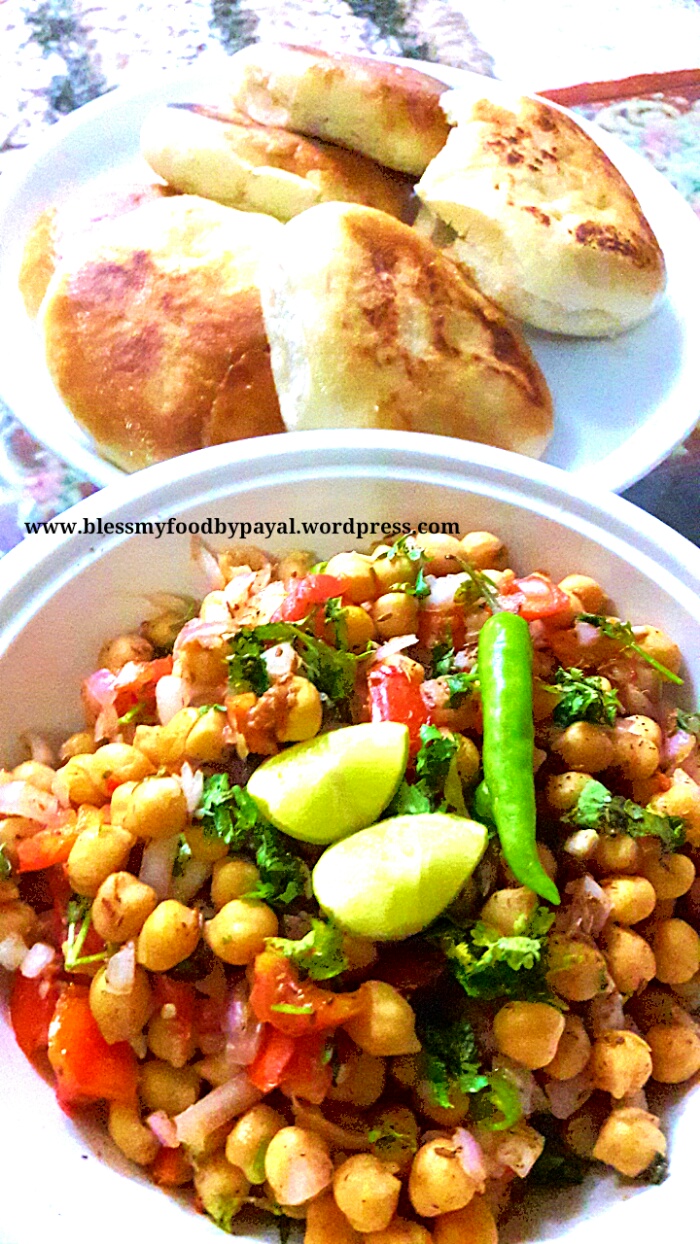 19 Jun

Zero Oil Dry Chane
Stepwise pictorial recipe of zero oil dry chane.
Here, by zero oil, i mean not even a single drop of oil. Although it is not very surprising that cooking is possible without oil, although to an extent and earlier also, i have done the cooking without oil. But in those cases, i had to do a little compromise with the taste so never made those recipes a part of my blog.
But in case of given recipe, there's no compromise with the taste at all. Rather this zero oil chane is much tastier than the chane made with oil.
INGREDIENTS
Chickpea/safed (white) chane 1 cup
Onion (chopped) 2
Tomato (Chopped) 3
Tamarind pulp 1/4 cup
Cumin seeds (Roasted & roughly grinded) 1.5 tsp
Salt as per taste + 1/4 tsp
Red chilli powder 1 tsp
Garam masala 1 tsp
Green chilli (chopped) 2
(Avoid if serving to children)
Juice of 3 medium lemons
Anaardana Chutney – 3 tbsp (optional)
Coriandor leaves (chopped) 2 tbsp
Water 4 cups for boiling
METHOD
1. Soak the chana in sufficient quantity of water for 6-8 hrs or overnight.
2. After 6-8 hours or in the morning, drain water and wash the chane again.
3. Now put it in the pressure cooker with 4 cups of water and 1/4 tsp of salt on a high flame untill the pressure begins.
4. Reduce the flame once the pressure begins and cook chane for about 20 to 30 mins.
5. Once done, bring the chane out from the cooker. Keep in mind that you need only dry chane for this recipe.
6. Take a big bowl and mix all the above mentioned ingredients very well so that all the spices are coated properly.
7. Taste with a spoon, adjust the seasoning, if needed.
8. Your zero oil Dry Chane is ready.
Isn't it so easy?
Serve with kulcha, chapati or Bread. But if you ask me the best option, I will vote for Kulcha as Chane & Kulcha make an awesome combo.
(After boiling chane, don't throw away the water left in the pressure cooker. With that water, you can make extraordinary dishes. To know the details, click here )
Regards
PAYAL BALI SHARMA
Please Subscribe to get easy access to my new and upcoming recipes.