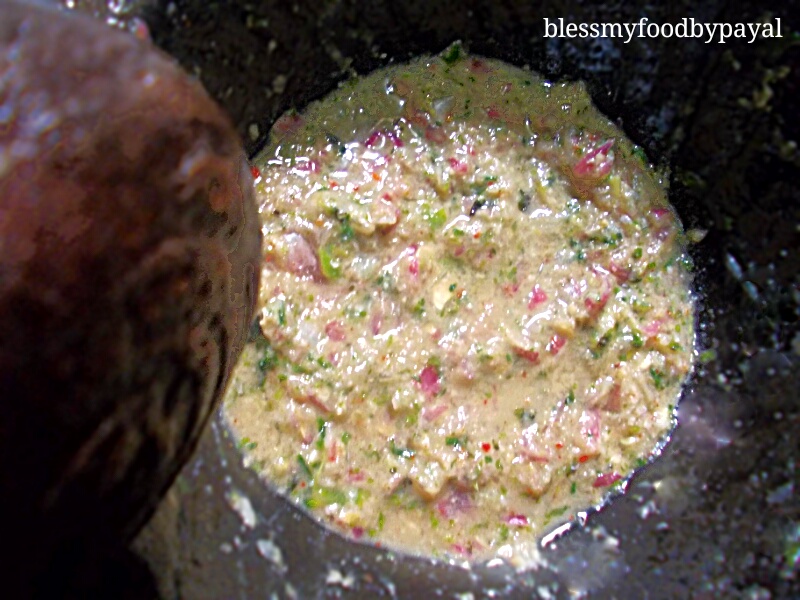 06 Aug

walnut chutney | walnut chutney recipe indian

walnut chutney | walnut chutney recipe indian is an awesome chutney recipe presented here with step wise pictorial method.

You will find numerous recipes of walnut chutney on internet made in Kashmiri style, known as Doon Chetin in the Kashmiri lingo and also walnut chutney in south Indian style. But the present recipe of walnut chutney is not made in any strict traditional way. This recipe of walnut chutney is asking for very less ingredients in comparison to the other traditional walnut chutney recipes. And still the taste is awesome.

You can use this walnut chutney as a dip with any kind of cutlets, nuggets, kebabs, snacks, chips, dosa, idli, burgers and many more.

Also look at other chutney recipes in the blog :
INGREDIENTS FOR WALNUT CHUTNEY
Walnuts – 1/2 cup
Curd – 1/4 cup
Green chillies – 2-3
Coriander leaves – 1 tbsp
Onion – 1 small
Juice of 1 lemon
salt to taste
METHOD
1. Firstly prepare the ingredients. Crack walnuts, roughly chop green chillies and onion, wash  coriander leaves and keep aside.
2. Take a mortar, add walnuts in it and crush them with the help of a pestle.
3. Add green chillies and coriander leaves and crush again.
4. Add onion and crush it too with the help of a pestle.
5. When everything crushes well, add curd, lemon juice and salt and mix thoroughly with spoon. Everything should just merged thoroughly.
6. Taste it for proper salt and also adjust the consistency using water or curd.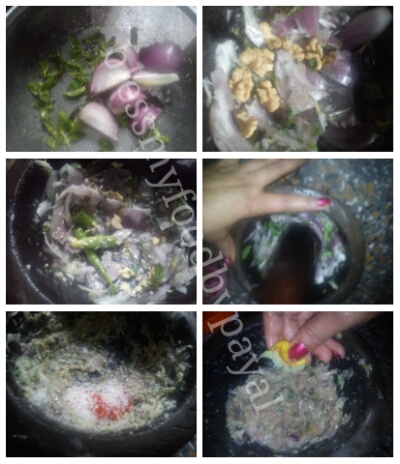 7. Your walnut chutney is ready. serve it with the snacks of your choice. However we served it with masala oats idli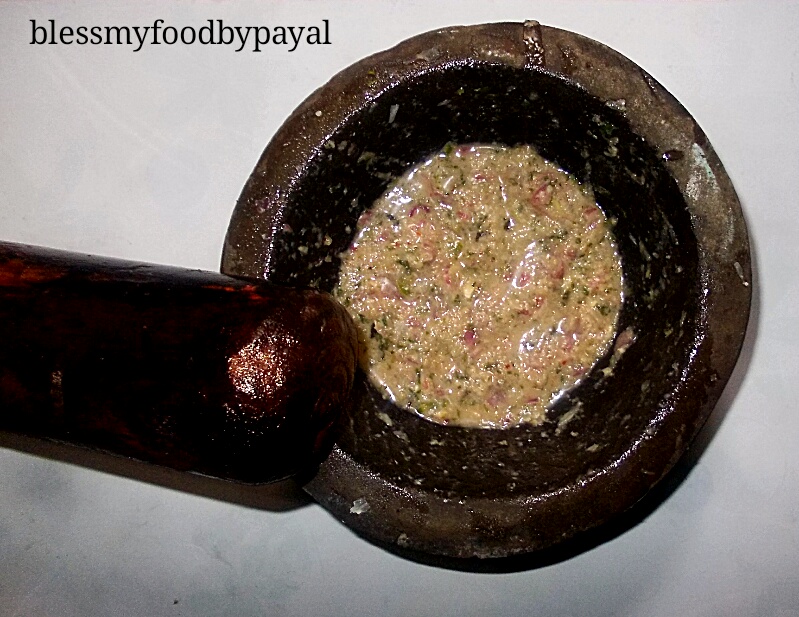 NOTE
* We like the coarsely texture of this walnut chutney, that is why using the mortar otherwise you can use the electric blender if want the creamy texture.
* In the given method, ingredients are added into the mortar in a particular sequence, especially onion in the end because it has water in it and if we add it earlier, it will become little tough to crush rest of the ingredients properly. But this is the problem only in case of making walnut chutney in mortar. If using electric blender to make chutney, you can add all the ingredients in one go.
* In place of lemon, you can add tamarind pulp also.
Feel Free To Ask Queries, If Any…
Regards
PAYAL BALI SHARMA
SHAILENDER SHARMA