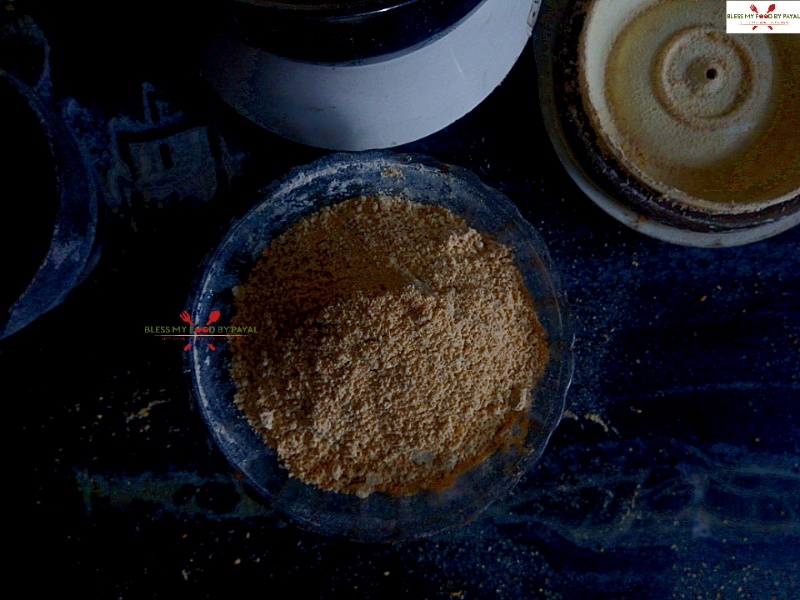 09 Feb

soya flour | soyabean flour recipe | how to make soya flour at home

soya flour | soyabean flour recipe | how to make soya flour at home with step wise pictorial and video method.

soya flour | soyabean flour recipe | how to make soya flour at home is a protein packed food rich in vitamins, minerals and other nutrients. good for heart, high blood pressure, diabetics, weight watchers, growing children and expected mothers.

this gluten free flour comes with lots of culinary uses. it can be used as a thickening agent in sauces and gravies. it is used widely in making cakes, donuts, pies, pancakes and candies. it brings moisture in cakes and prevent the cake from becoming stale. if any of your baking recipe is calling for use of eggs and you are a vegetarian, you can replace one egg with a slurry made with mixing 1 tbsp of soya flour in equal amount of water. soya flour can also be used to make soya milk at home.

this time we need soya flour to make raw soya chaaps. earlier also, soya flour was used to make homemade protein powder, the recipe of which is available in this blog.

so let's begin with the recipe of soya flour…
YouTube : soya flour
INGREDIENTS
soya dal – 1 cup
METHOD
1. take a pan and place it on a low flame.
2. add soya dal in it.
3. dry roast it for about 5 minutes or until it begins to change colour and turning little brown.
4. switch off the flame & let the dal turns completely cool.
5. transfer the dal in the blender and blend to a fine powder.
6. sieve the powdered dal in some bowl.
7. if there remains some chunks of dal left in sieve, transfer them back to blender and blend again.
8. sieve this portion of powdered soya also.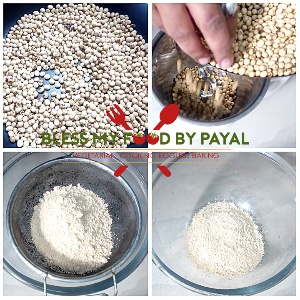 your soya dal is ready. store in airtight container. it remains good in refrigerator for few months and for one year if freezed.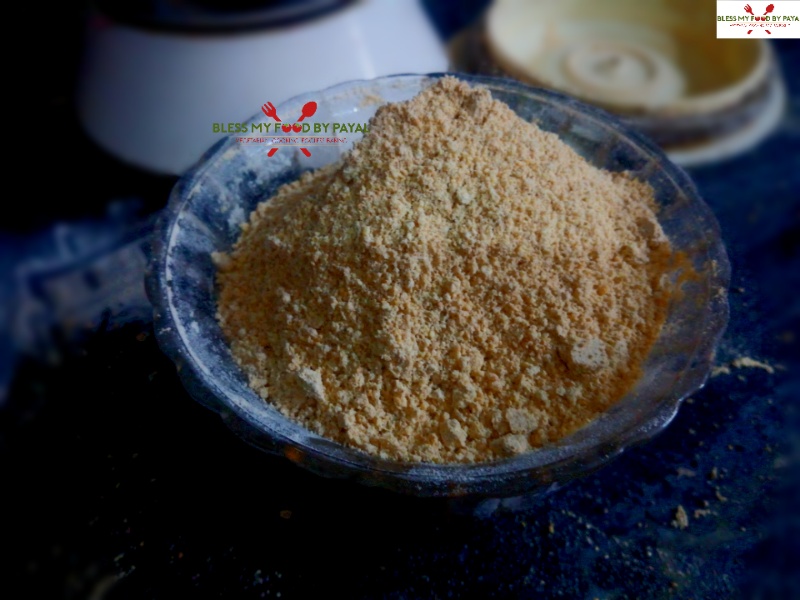 NOTE
* you can reduce or enhance the quantity of dal as per your requirement.