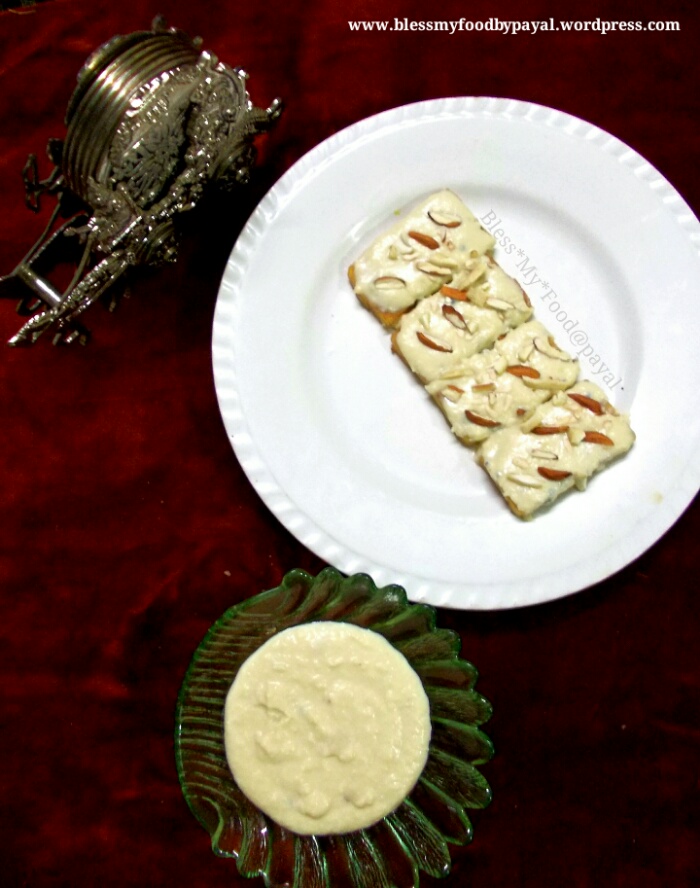 17 Aug

Shahi Tukda | shahi tukda recipe | double ka meetha recipe

Shahi Tukda | shahi tukda recipe | double ka meetha recipe with step wise pictorial method.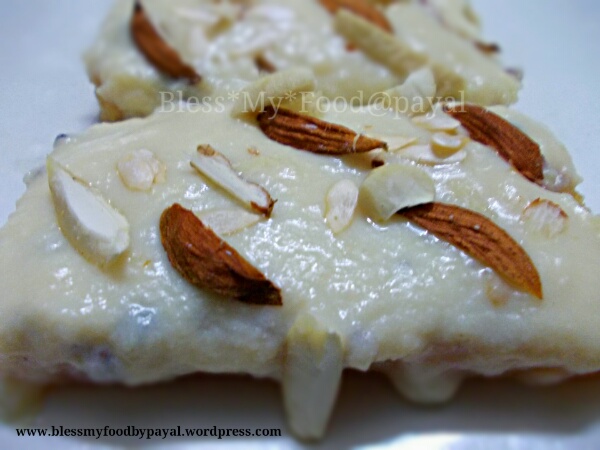 This tempting sweet dish is originated from the period of Mughals – very rich in taste, aroma and appearance.
The sweet & creamy texure of rabri over a crunchy bread is out of the world. Truly a Royal dish in the real sense of the term.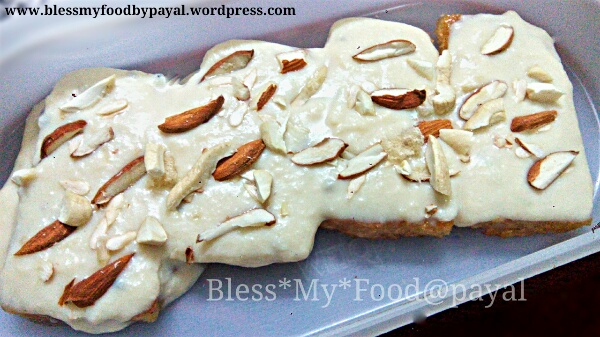 So let's prepare….
INGREDIENTS
For Rabri:
Full Fat milk 6 cups or 1 and half litres
Sugar 2.5 tbsp
Saffron 2-3 strands
Cardamom powder 1/4 tsp
Rose water 1 tsp
For Sugar Syrup:
Sugar 1/2  Cup
Water ¼ cup
Cardamom powder ¼ tsp
Rose water 1 tsp
For Base:
Bread 8 slices*
Desi ghee 4 tbsp
For Garnishing
Nuts of your choice
METHOD
Preparing of Rabri:
1. In a thick bottomed pan, take 1 and half litre of full fat milk and boil it.
2. When it's boiled, let it remain on low flame and allow the milk to simmer.
3. When the milk is almost half, add crushed saffron and cardamom powder.
4. Keep stirring and scraping the milk throughly.
5. When the milk has almost reduced and become thickened, add sugar and stir to dissolve it. Switch off the flame and add rose water. Mix it well.
Ready the bread slices:
1. Remove the borders of the bread with the help of a knife. Cut the bread into rectangular shape.**
2. Melt ghee on a non stick tawa & place the bread slices. You have to toast the bread slices untill they become brown and crispy from both the sides.***
Preparing the sugar syrup:
1. Boil sugar and water together on a low flame till you get a one thread consistency.
2. Add cardamom powder, rose water and stir.
Assembling Shahi Tukra:
1. Dip the bread slices in the sugar syrup properly so that the bread slices suck proper syrup from both the sides.****
2. With the help of tongs, bring the slices out and arrange them on a plate.
3. Now take a spoon and spread rabri on one side of the bread.
4. Garnish with nuts.
Tastes better if served chilled.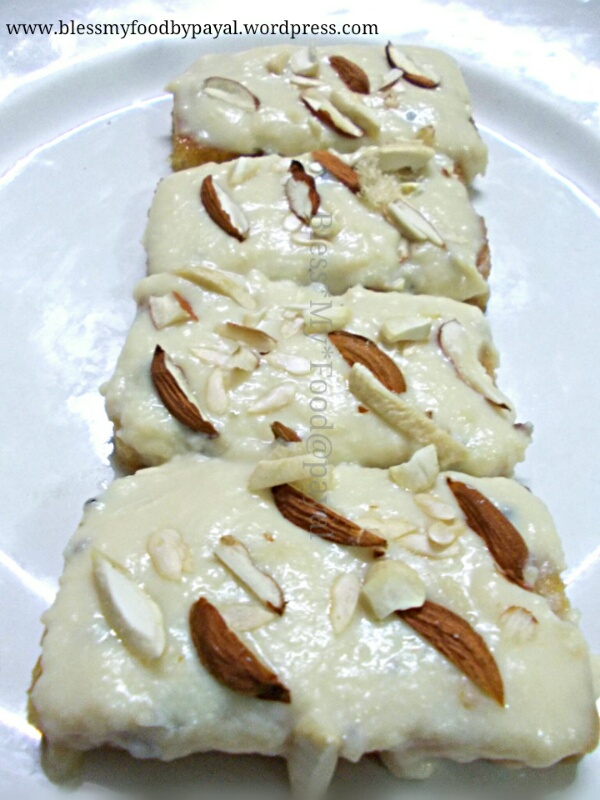 NOTE
*I used brown bread. But you can also use white bread.
**I wanted to keep the appearance of Shahi Tukda simple so that it shouldn't loose its royal appearance. Hence i gave them rectangular shape. However you can cut the bread in any shape you like.
***The traditional way is not to toast the bread on tawa but the bread needed to be deep fryied in lots of ghee. I avoided it because this recipe already carrier lots of calories. But if it suits you, you can go for the traditional method.
****Be little quick in diping the bread slices into the sugar syrup because syrup will start cooling down and turn hard. If it hardened, just add a teaspoon full of water and boil it again.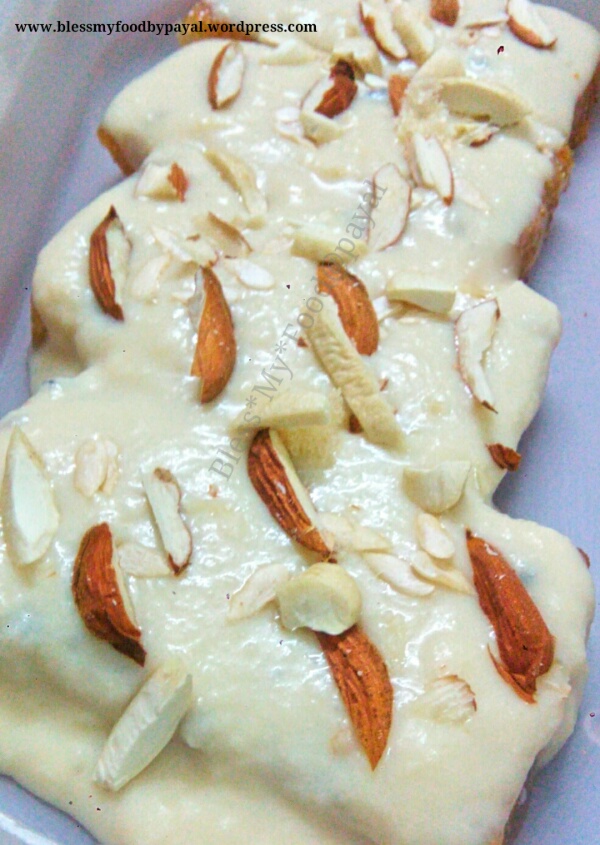 Regards
PAYAL BALI SHARMA
SHAILENDER SHARMA