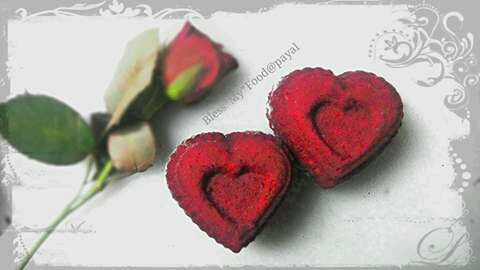 14 Feb

Red Velvet Cake | Red Velvet Cake recipe

Red Velvet Cake | Red Velvet Cake recipe with step wise pictorial method.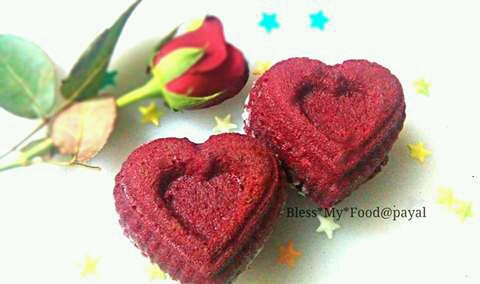 Finally the light of that day is seen which is an epitome of love.
Yes… We are talking about Valentine's Day.
 Whatever be the mode of celebrating this day by all the love birds but the foodies always celebrate each occasion by connecting themselves with a food. Something new, something amazing and something symbolic to the day of celebration takes birth in the kitchen.
So when it comes to valentines day, what can be a better option than Red Velvet Cake. So lets celebrate this day of love in the most lovable way…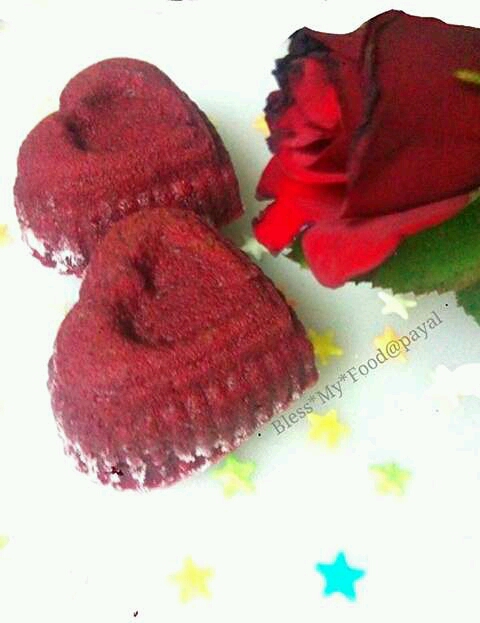 INGREDIENTS
All purpose flour – 1.5 cup
Baking powder – 1 tsp
Baking soda – 1/2 tsp
Cocoa powder – 2 tbsp
sugar – 3/4 cup
Curd – 1 cup curd
Milk – 3 tbsp
Red food colour – 2 tsp
Oil or butter (melted) – 1/2 cup
Vanilla essence – 1. 5 tsp
Vinegar or lemon juice  – 1 tsp
Salt a pinch
Icing sugar/powdered sugar for decoration
METHOD
1. Take a bowl, sieve all purpose flour, cocoa powder, baking powder, salt and baking soda. Keep aside.
2. Take another big bowl & add curd, sugar, oil, milk, vinegar, vanilla essence & food colour. Make a smooth paste.
3. Now add dry ingredients into wet ingredients and mix them with cut and fold method. Don't over do.
4. Grease a baking tray (we are using heart shaped silicon moulds) and pour the batter and tap gently to remove air bubbles.
5. Place the tray inside a preheated oven & bake for 15 to 20 minutes @180 degree C.
6. To check the done-ness, insert a tooth pick and if it comes out clean, your cake is ready.
7. Let it cool down. Decorate with dusting of icing sugar and enjoy.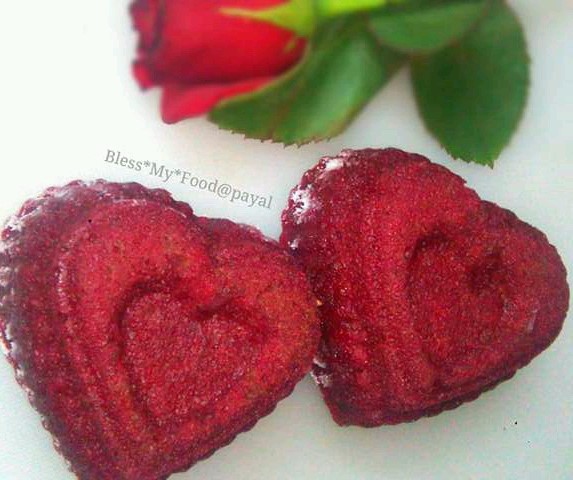 Click here to see more of the cake recipes.