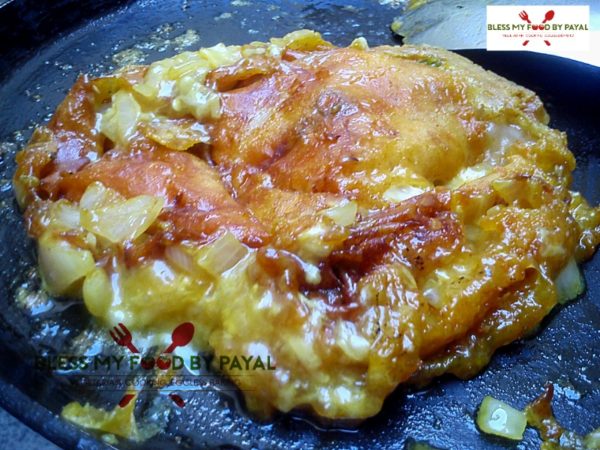 17 Feb

pyaz wali kaladi | onion kalari | jammu food recipe

pyaz wali Kaladi | onion kalari | jammu food recipe is here with stepwise video and pictorial recipe.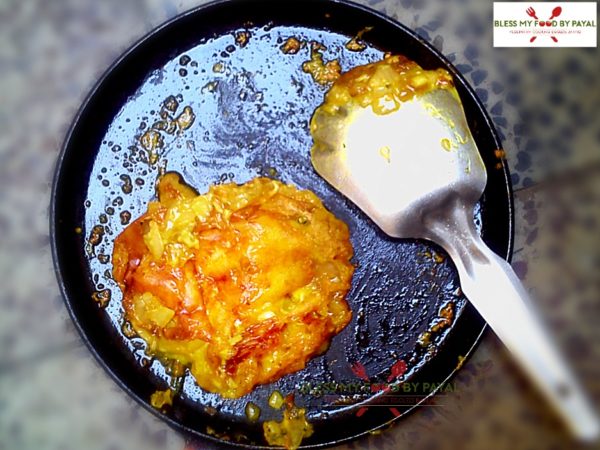 pyaz wali Kaladi | onion kalari | jammu food recipe is another way to cook Raw Kaladi. However this blog contains 4 recipes in total pertaining to Kaladi. One is making of Raw Kaladi and rest of the 3 deals with cooking that Raw Kaladi. I have shared the link to other 3 Kaladi recipes in this post at appropriate stages, which you will find while moving down.
As only Kaladi Kulcha is the famous Street food of jammu from the family of Kaladis, so this recipe of pyaz wali Kaladi is less popular amongst jammuites. Rather i an not sure whether people know about this innovative pyaz wali Kaladi recipe or not ! May be fewer are aware about it but I am sure the percentage is very very less.
I have seen this recipe being cooked by my grandmother and mother in my parents home since my childhood, and I find it very tasty. Rather my husband prefer this recipe of pyaz wali Kaladi and my son loves Kaladi Kulcha.
As to me, this pyaz wali Kaladi recipe has manifold benefits. One, if you have less number of Kaladis available at home and you need to serve it to more people, then this pyaz wali Kaladi is helpful. The reason is obvious. Onions and whole wheat flour enhances the volume of Kaladi  and therefore can be served to extra persons.
Kaladi served by way of Kaladi Kulcha goes to the ratio of 1:1, meaning thereby 1 Kaladi for 1 person whereas this pyaz wali Kaladi may go to the extent to 1:2 ratio, i.e. 1 Kaladi to 2 persons.
The another benefit I find in this pyaz wali Kaladi recipe is that it is not just a side dish but can also be served as a Sabji (vegetable) either during lunch or dinner. I make this pyaz wali Kaladi many a times, especially in dinner, when I am very tired or reached home very late or there's no vegetable in the refrigerator to cook and the time is high to go out to the market to bring some vegetables.
Coming to third benefit, you don't require any Chutney to serve this pyaz wali Kaladi like you need to have Anardana/Pudina Chutney and Tamarind Date Chutney or Imli aur Pyaz ki Chutney to be served with Kaladi Kulcha. Isn't it so handy and comfort friendly? 😉
Undoubtedly, pyaz wali Kaladi recipe tasts best with Bread but it's taste is no way less if you eat it with chapatis.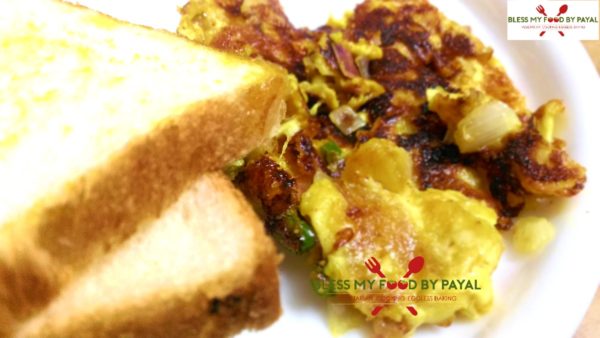 So go ahead, make it today and enjoy.
VIDEO RECIPE
INGREDIENTS For pyaz Wali Kaladi
Kaladi – 1 large
(The recipe of Raw Kaladi is given here)
Onion – 1 medium
Green chillies – 1
Red Chilli powder – 1/4 tsp
Turmeric – 1/4 tsp
Whole Wheat flour – 1 tbsp (optional)
Garam masala – 1/4 tsp
Salt as per taste
Oil – 2 tsp
Cooking time : 10 minutes
Servings – 2
METHOD
1. Cut the Kaladi into pieces.
2. Add chopped onion, chopped green chilli, red Chilli powder, turmeric, whole wheat flour, garam masala and salt.
3. Mix all the material with the help of finger tips. While mixing, crush the pieces of Kaladi and make a fine, well mixed sticky combo of all the mixed ingredients.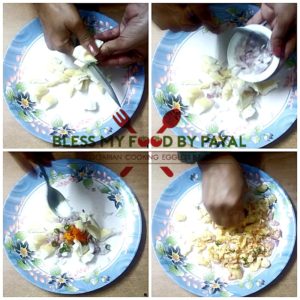 4. Place non stick Tawa on gas stove and pour oil in the centre of the Tawa.
5. Transfer the kaladi mixture into the centre and let it cook on low to medium flame.
6. Don't let the mixture spread on entire Tawa here & there and keep it jumbled together in the centre like a one pan cake.
6. Whilst cooking, if you find little dryness on the sides of Kaladi mixture, then drop some oil on all the sides and even over the Kaladi mixture.
7. Keep checking the mixture from the bottom and when it turns brown, flip the side and let it cook from another side too in the same manner.
8. When Kaladi is cooked from both the sides, your pyaz wali Kaladi is ready. Serve hot with Bread or chapati or as it is.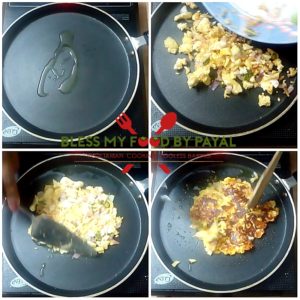 Enjoy…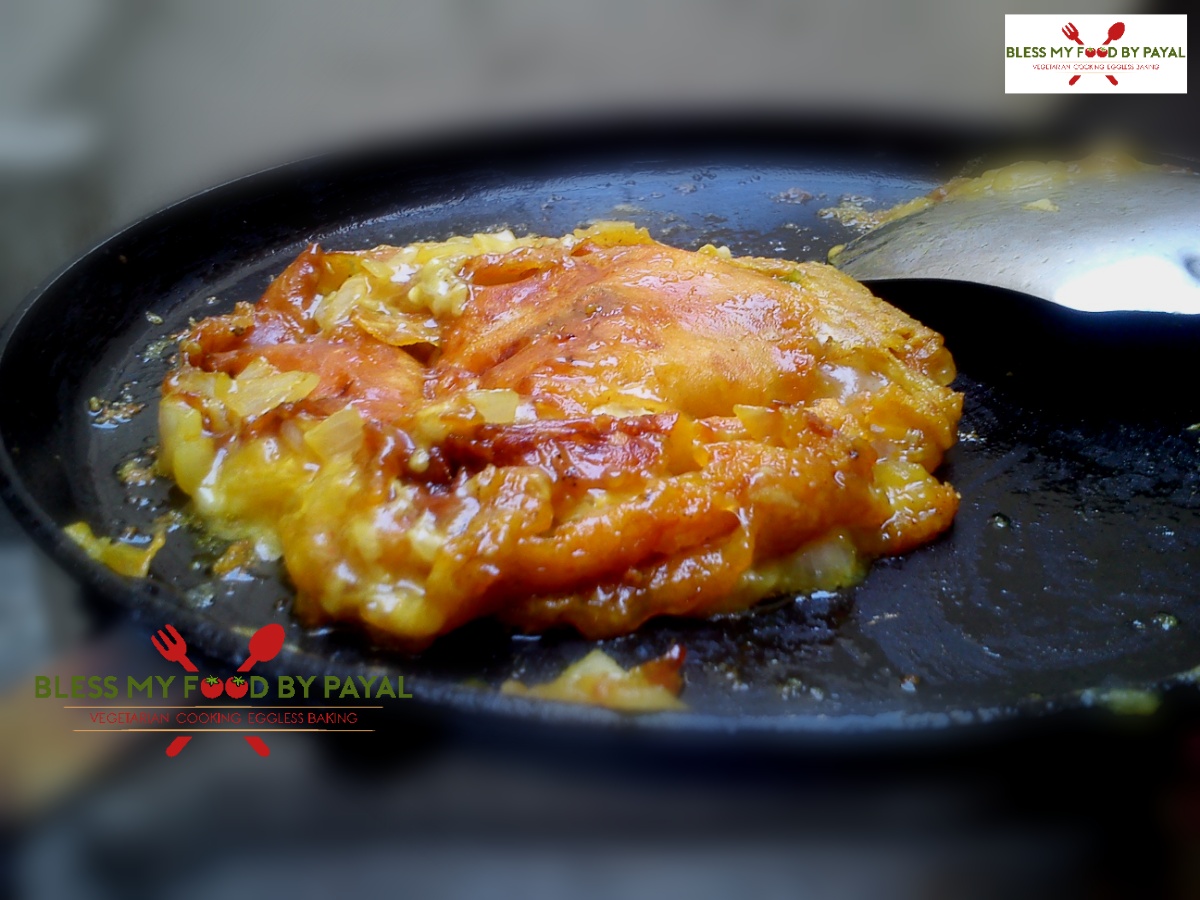 NOTE
* Enhance the quantity of Ingredients depending upon number of servings. Also if the size of your Kaladi is too small, then use 1 ¹/² or 2 Kaladis.
* Kaladi has its own fats depending upon the quality of Kaladi. At times a good Kaladi needs very very less or rather no oil and get cooked in the fats released by itself on being placed on hot Tawa.
* Use of only non stick Tawa is recommended otherwise if you make pyaz wali Kaladi on iron Tawa, you will find less Kaladi in your plate and more sticked to the Tawa. 🙂
* Keep an eye while cooking pyaz wali Kaladi to prevent it from burning.
* Kaladi turns hard if turns cool and as a result, at times, becomes tough to chew. So better serve only hot.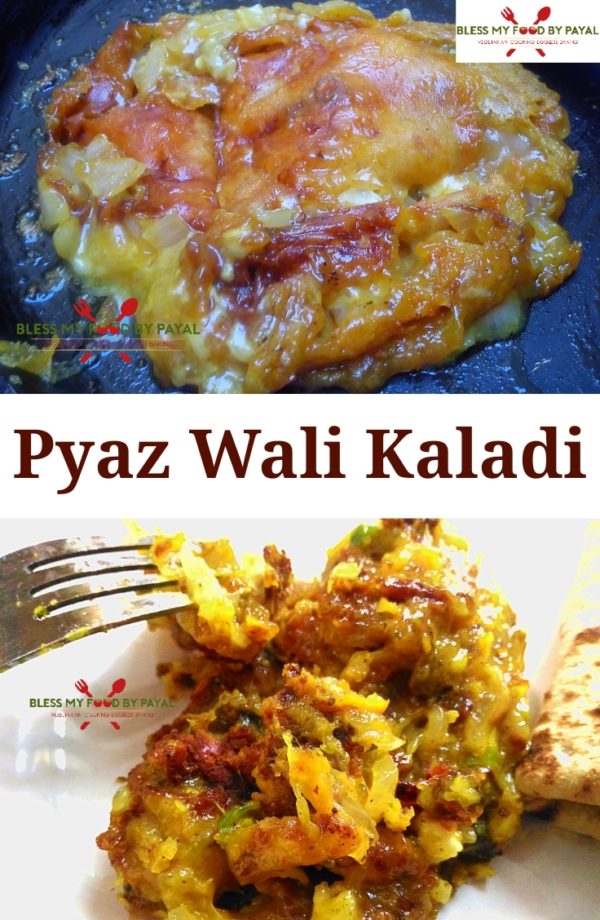 Do try other Recipes of Kaladi too :-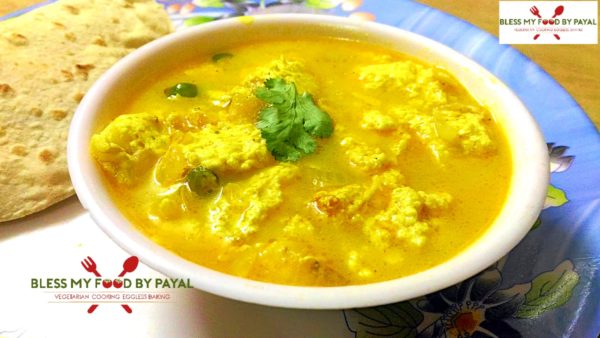 Feel Free To Ask Queries, If Any…
Regards
PAYAL BALI SHARMA
SHAILENDER SHARMA