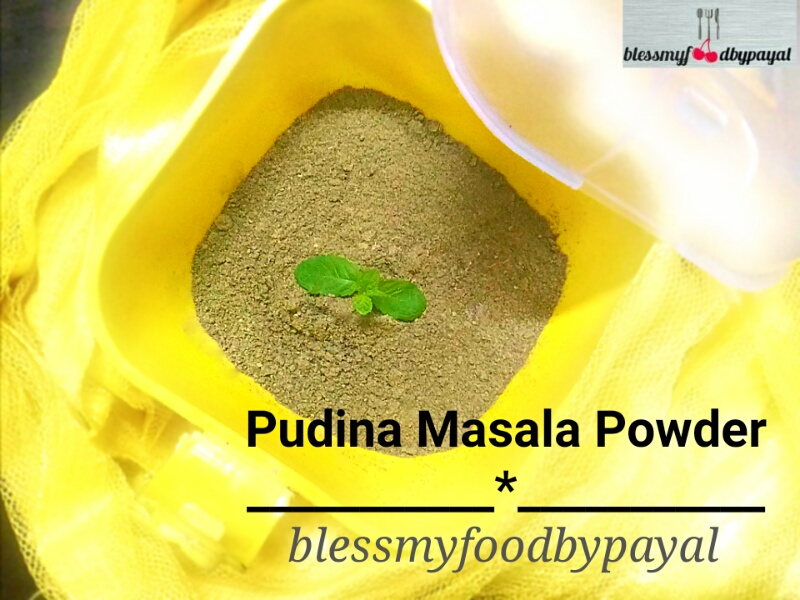 06 May

Pudina Masala Powder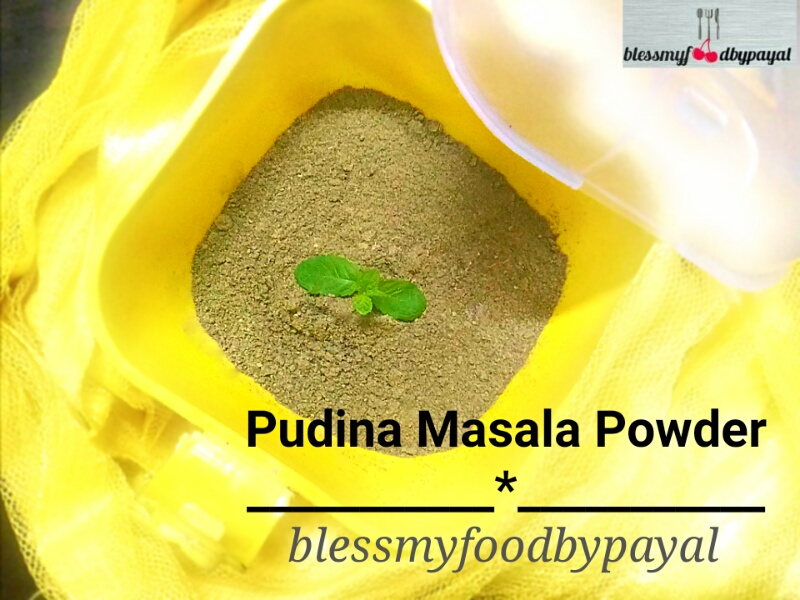 Stepwise pictorial recipe of Pudina masala powder.
Pudina or Mint is an herb that is synonymous to freshness. It comes with enormous benefits such as:
1. Relieves indigestion.
2. Beats stress and depression.
3. Helps fight cancer.
4. Fights aches and pains.
5. Helps relieve cough and cold.
6. Helps relieve menstrual cramps and pain.
7. Beats morning sickness in pregnant women.
8. Prevents allergies and asthma.
9. Gives you glowing and acne free skin.
10. Helps fight oral infections.
11. Boosts immunity.
Coming to this Masala Powder, we would say that this instant powder is Very beneficial for making certain recipes instantly. Make it with some simple ingredients and keep it in a container. Use as suggested in the end.
INGREDIENTS
Mint (fresh) – 4 bunches
(It gave 3 cups of dried mint leaves)
Black Salt – 3 tbsp
Black pepper (whole) – 1 tbsp
Cumin Seeds (dry roasted) – 2 tbsp
METHOD
1. Remove the mint leaves from the stems. Rinse in water for a couple of times.
2. Let them turn pat dry.
3. Add all the ingredients in a blender and blend to a smooth powder.
4. Your Pudina masala powder is ready. Keep in airtight container.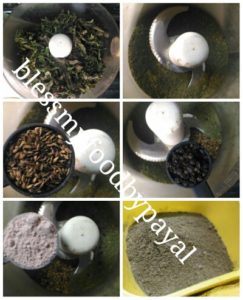 Use this Pudina Masala Powder in making..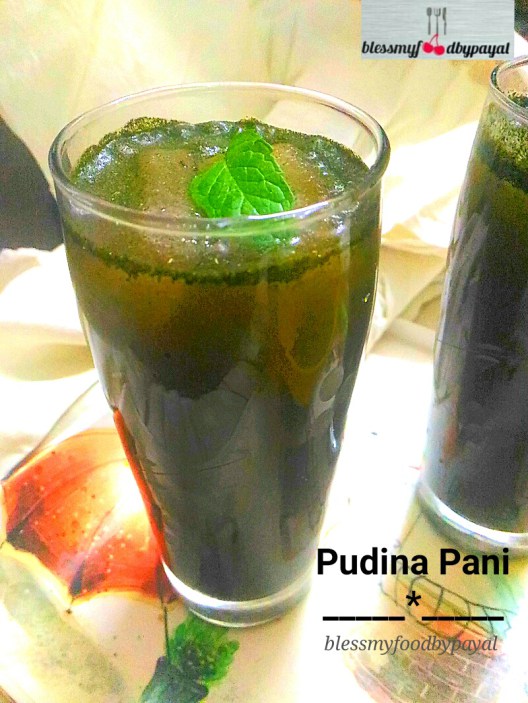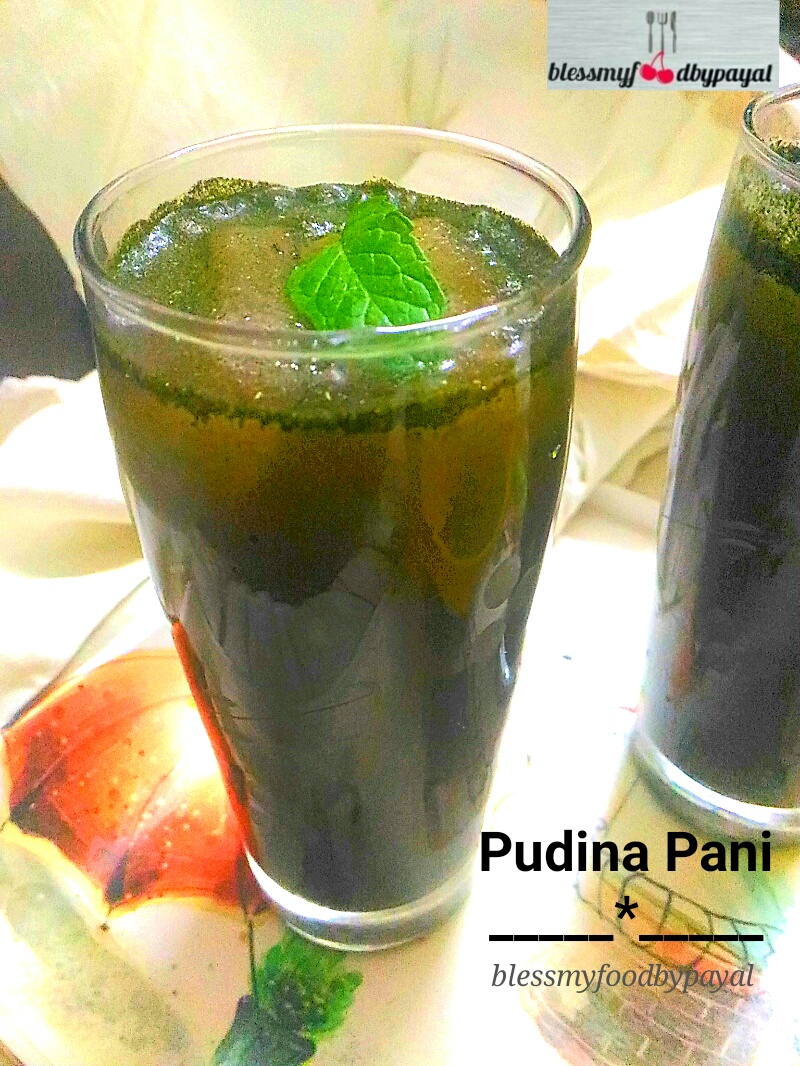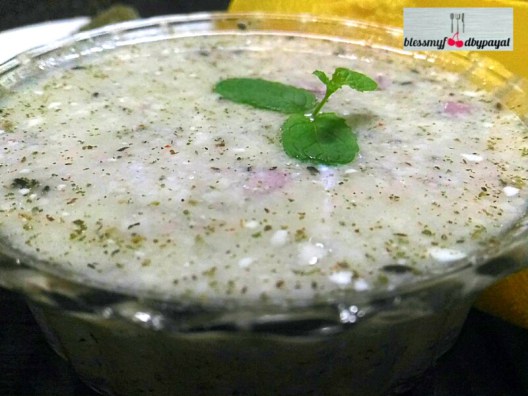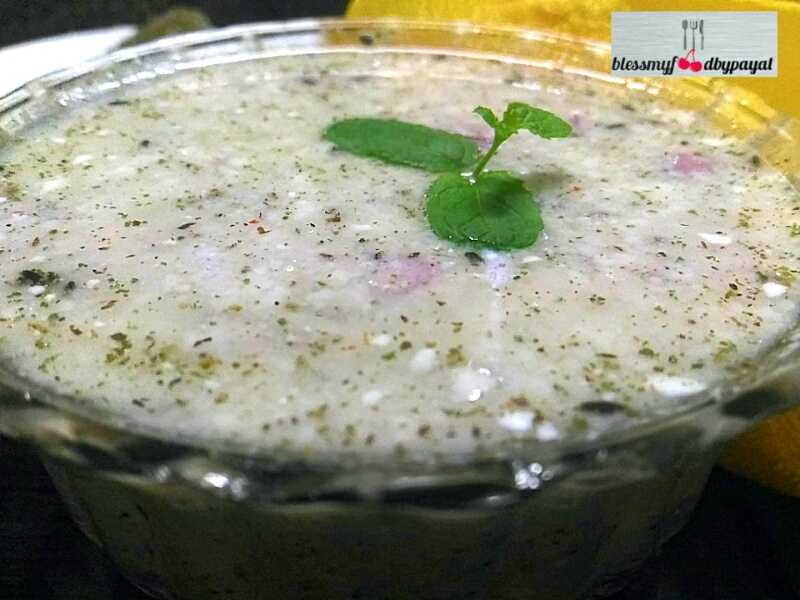 Or any recipe asking for any such ingredients.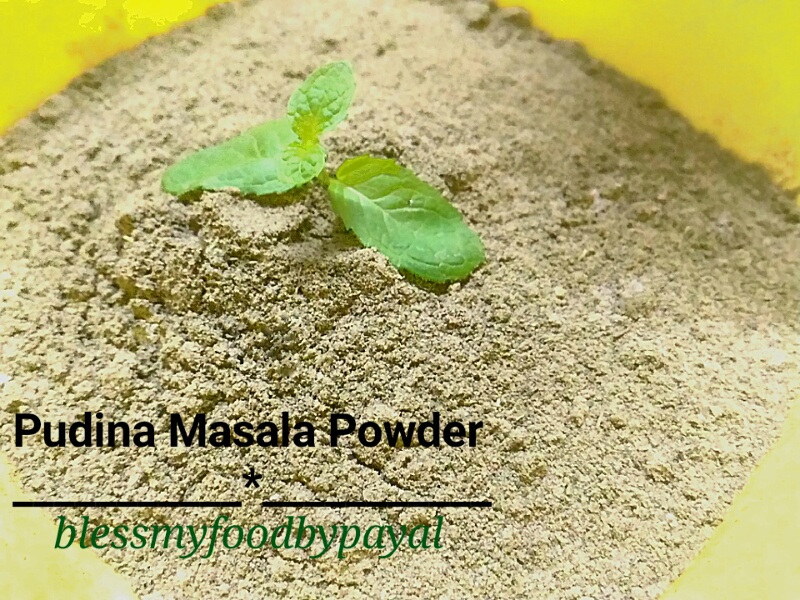 NOTE
*Instead of whole black pepper, you can add powdered black pepper too.
**Instead of removing the fresh leaves from stems, you can let the leaves turn dry along with stems also. When the leave turn completely dry, just rub the stems between your hands and collect the dried leaves. We find this method more easy than picking up each fresh leave one after another.
Feel Free To Ask Queries, If Any…
Regards


PAYAL BALI SHARMA
SHAILENDER SHARMA
Please Subscribe to have an access to our new and upcoming recipes.