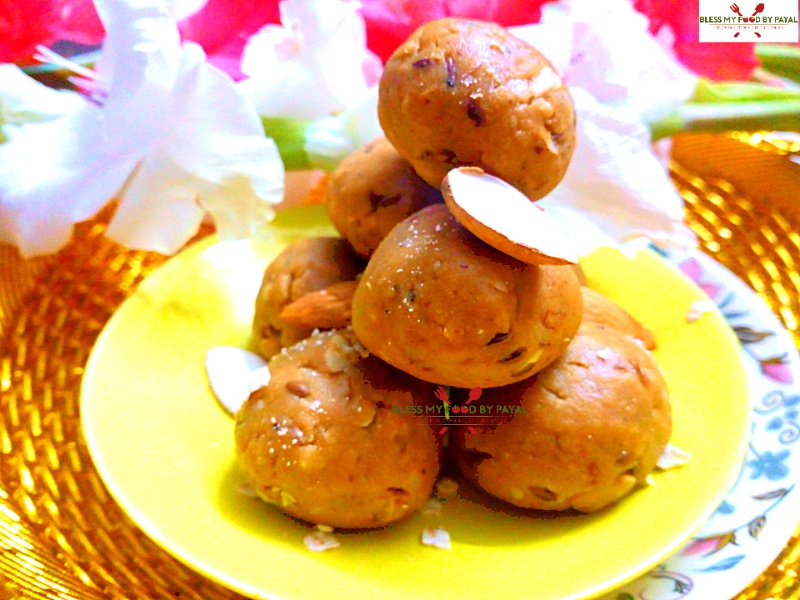 04 Mar

protein ladoos | sugar free energy balls | healthy laddu recipe | how to make oats and peanut butter ladoo at home

protein ladoos | sugar free energy balls | healthy laddu recipe with step wise pictorial and video method.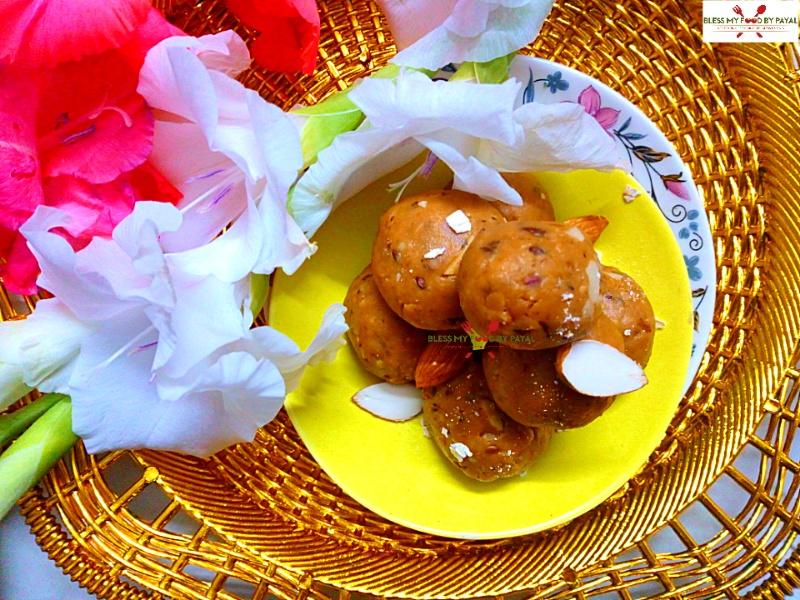 protein ladoos | sugar free energy balls | healthy laddu recipe comes in different variations. there's an endless list of ingredients which can be used to make protein ladoos. from different pulses to multi grains to nuts to flours, the list is unstoppable. however we are supposed to pick up those which are easily with us and are loved by our kids. these ladoos are named so because all the Ingredients used in making these ladoos are rich in proteins.
made without sugar, these protein ladoos can be given numerous names depending upon the Ingredients they are holding. in addition to protein ladoos, sugar free energy balls or healthy laddu recipe, you can call them oats ladoo or peanut butter ladoo or oats & peanut butter ladoo or dry fruit ladoo.
make them once in bulk and keep in airtight jar. then you can cherish them for a long time. as the prime Ingredients used in making these protein ladoos are hot in nature so better consume them during winters. this all depends upon the body temperature and acceptability of one who is consuming these protein ladoos because it is mostly seen in children that intake of warm natured food, especially during summers, cause nose bleeding to them. so before serving protein ladoos to them, make sure about their body's acceptance.
a thought  about  some optional and additional Ingredients has also been given at the end of the post. as already discussed, you can use many more protein rich Ingredients in addition or substitution of the given one. so the recipe is all yours. make these delicious, nutritious and healthy ladoos at home and enjoy to the fullest.
also look at the recipe of homemade protein powder in this blog.
YouTube : protein ladoos
INGREDIENTS
peanut butter – 1/2 cup
honey – 3 tbsp
oats – 1/4 cup
flax seeds – 1 tbsp
almonds – 2 tbsp
YIELDS
about 10 ladoos
METHOD
1. dry roast oats in a non stick pan and keep separately in a bowl.
2. now roast flax seeds in the same pan and transfer to the same bowl carrying roasted oats.
3. roughly chop almonds and roast them too likewise. place in the same bowl.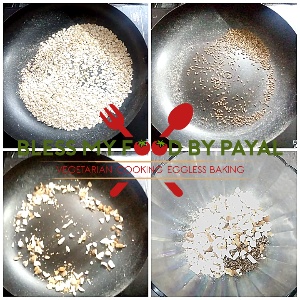 4. in the pan add peanut butter and honey.
5. Mix it properly on low flame.
6. When the mixture of peanut butter and honey melts, add roasted oats, flax seeds and almonds in it.
7. mix properly so that everything gets associated together finely.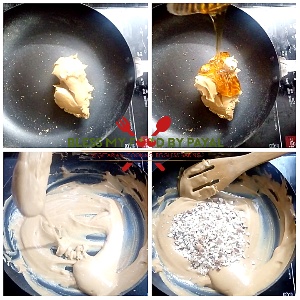 8. take the mixture out in some plate and let it cool down a bit (not completely) so that you can touch it with bare hands. you can let the mixture remain in the cooking pan itself but as the pan is hot, mixture will take extra time in cooling down.
9. take a small ball size mixture and roll it between your palm to give it a perfect round shape.
10. make the ladoos with the entire mixture.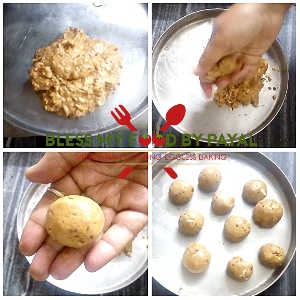 your protein ladoos are ready. enjoy.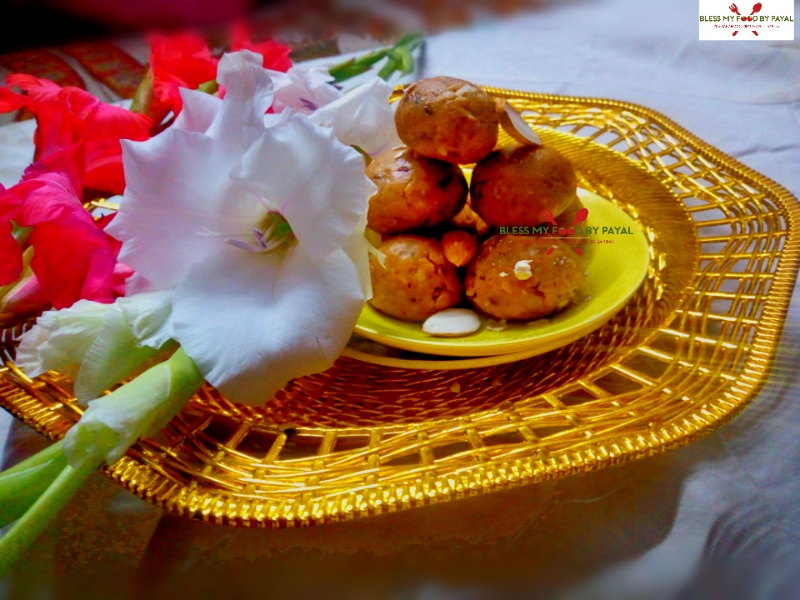 NOTE
* in place of honey, you can add powdered sugar, brown sugar or jaggery.
* can also add pumpkin seeds and melon seeds and more you like to have.
* in addition to almonds, you can also add other dry fruits of your choice.