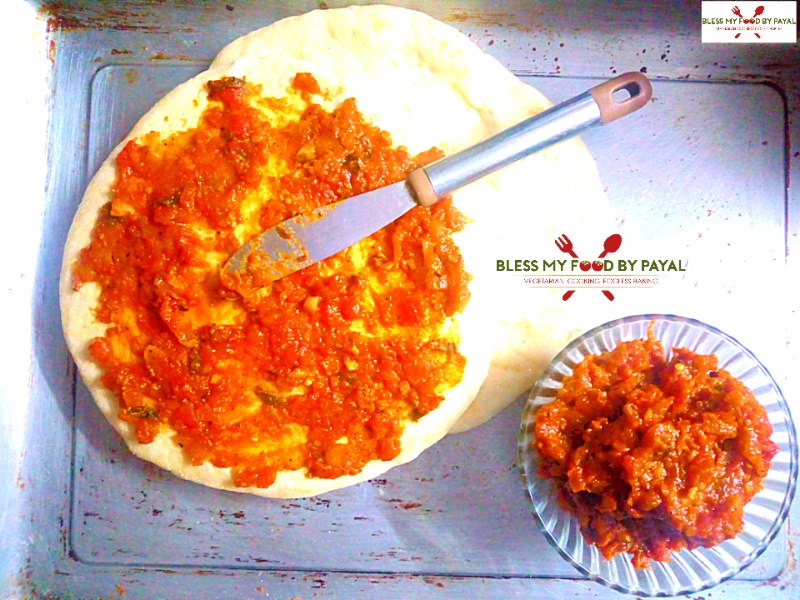 18 Nov

pizza sauce recipe | homemade pizza sauce

pizza sauce recipe | homemade pizza sauce recipe with step wise pictorial and video method.

pizza sauce recipe | homemade pizza sauce recipe in the most easy manner. This recipe needs no introduction for the reason that the name of the recipe itself suggests what this is all about. Pizza sauce recipe makes your homemade pizza more tasty, yummy and flavorful.

While you are making pizza at home, pizza sauce recipe is the first ingredient which needs to be spread on the pizza base. For more clearly, you can look at the recipe of Homemade Pizza and bread pizza in this blog. This pizza is made from the starch and made without oven.

Pizza sauce recipe is not worth using over pizzas only but you can add it to pasta as well. Moreover once we have made sandwich using this pizza sauce and that too came out very well.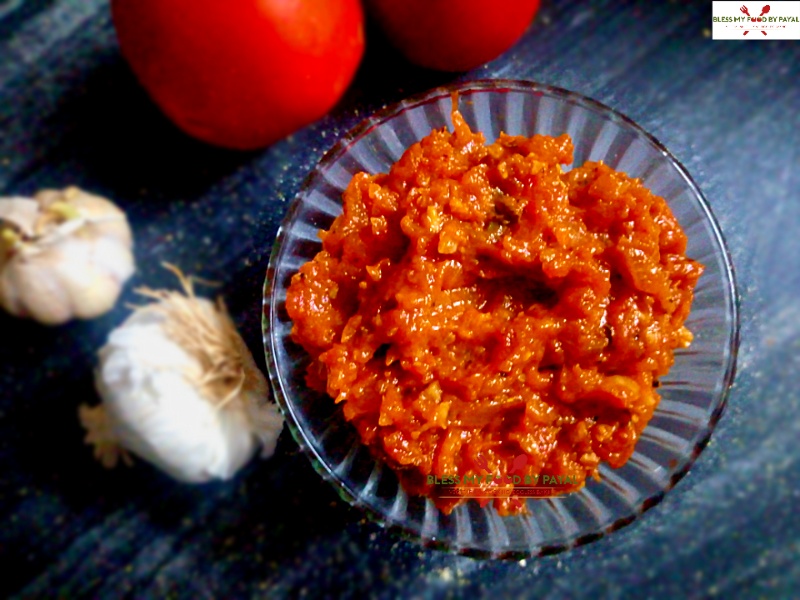 So let's visit the recipe..
YouTube – pizza sauce recipe
pizza sauce recipe in text
INGREDIENTS
Tomatoes – 6
Oil – 2 tsp
Garlic – 2 cloves
Onion (small) – 1
Basil leaves – 2 tsp
Red chilli flakes – 1/2 tsp
Oregano – 1 tsp
Sugar – 1 tsp
Red chilli powder – 1 tsp
Salt – 1 tsp or as per taste
Tomato ketchup – 1 tsp
Butter – 1 tsp
Water as per need
METHOD
1. Take a pan, add water (quantity as per need in which all the tomatoes can sink) and place the pan on fire for boiling water.
2. Wash tomatoes properly.
3. Cut the mark X at the bottom of all the tomatoes. It will help in removing the skin of tomatoes easily.
4. Put all the tomatoes in the hot water, cover them with a lid and boil for 3 to 4 minutes or until tomatoes turn soft.
5. Bring out all the tomatoes and place them in a plate.
6. Remove their skin.
7. Take 3 tomatoes, put them in a blend and blend to a fine puree. Keep aside.
8. Roughly chop rest of the 3 tomatoes. Keep aside.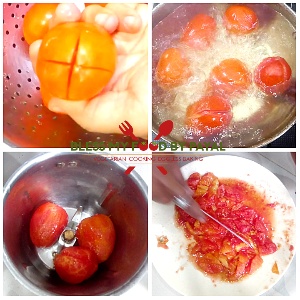 9. Take a Kadai, add oil in it. Place on low flame.
10. Add finely chopped garlic and saute for a minute.
11. Add finely chopped onion and saute until turn soft.
12. Now add chopped tomatoes and mix well.
13. Add tomato puree and mix well.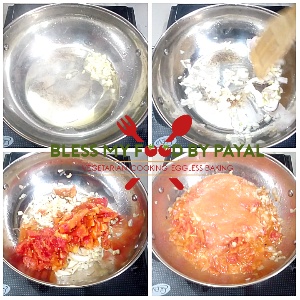 14. Add basil leaves and mix.
15. Add red chilli flakes, oregano, sugar, red chilli powder and salt. Mix well.
16. Cover with the lid and let it cook  for 15 minutes on low flame.
17. After 15 minutes, when everything is cooked well, add butter and tomato ketchup. Mix.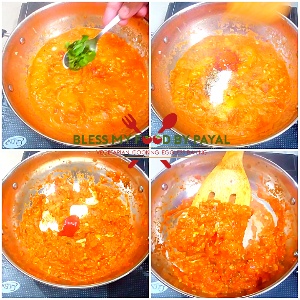 Pizza sauce is ready.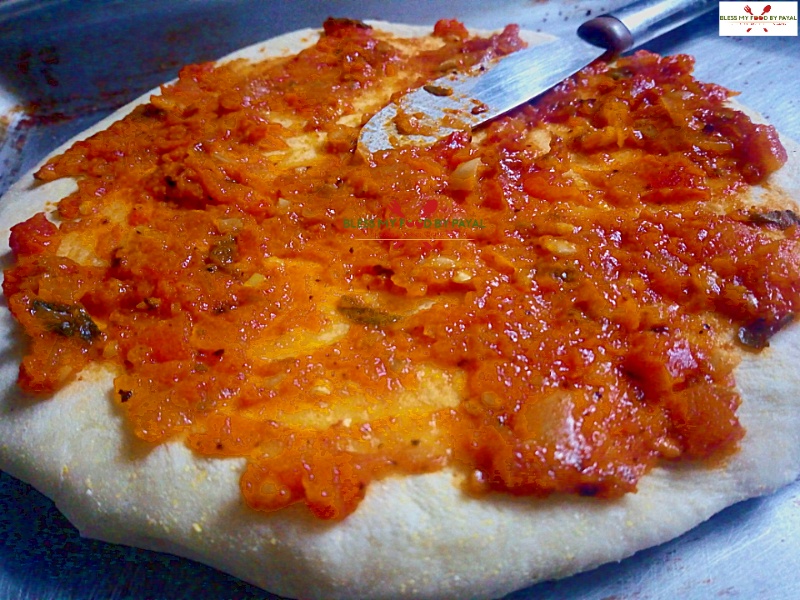 Feel Free To Ask Queries, If Any…
Regards
PAYAL BALI SHARMA
SHAILENDER SHARMA