19 Apr

Pineapple Raita

Pineapple Raita is an easy yogurt dish which is amazing and delicious to eat either with the main course or as it is. It's mild tangy and sweet taste is simply wonderful ans appealing……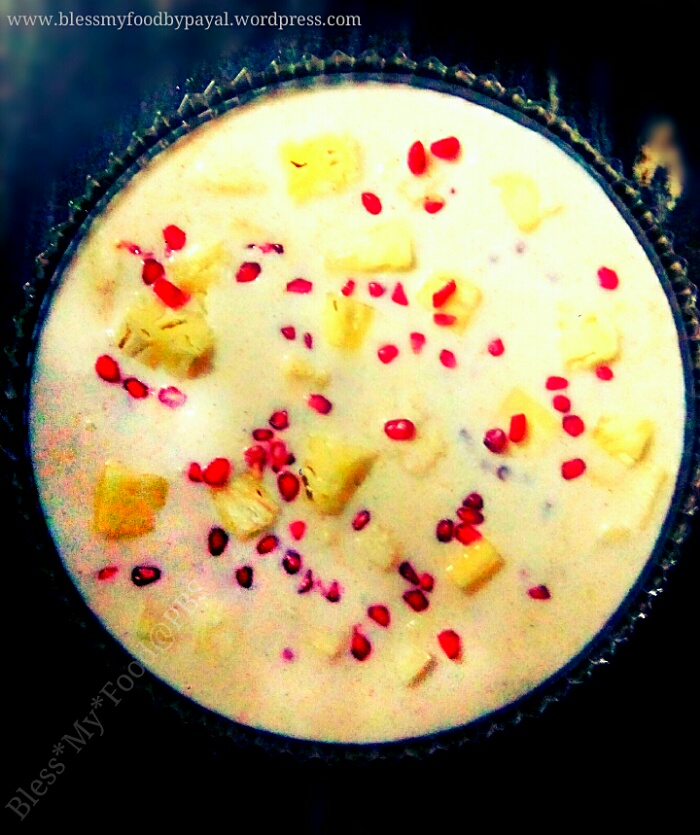 INGREDIENTS
Curd 1 cup
Pineapple (cut into cubes) ½ cup
Red chili powder ½ tsp
Cumin powder (roasted) 1 tsp
Sugar 1 ½ tbsp
Black salt as required
FOR GARNISHING
Pomegranate arils 2 tbsp (optional)
METHOD
1. Whip the curd till it becomes smooth.
2. Add cumin seeds, sugar and salt to the curd. mix well.
3. Add the chopped pineapple and mix well.
4. Garnish with pomegranate.
5. serve chilled.
Regards
PAYAL BALI SHARMA
Please Subscribe to get access to our new and upcoming recipes.