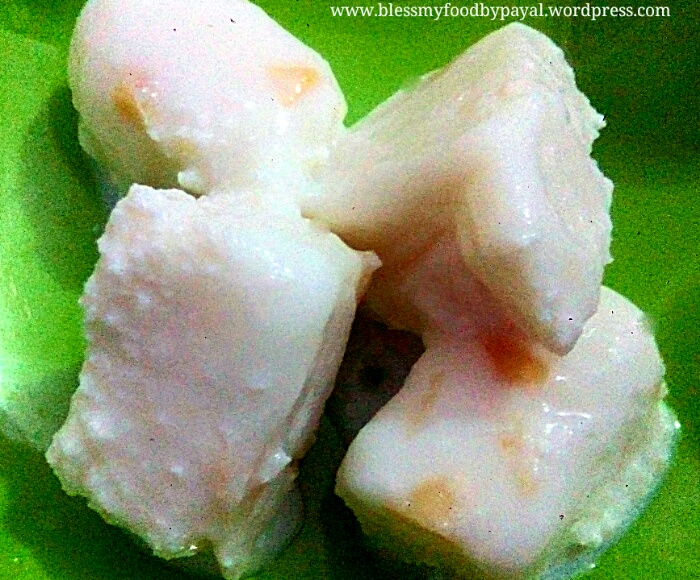 25 Jul

paneer ice cream recipe | how to make paneer ice cream

paneer ice cream recipe | how to make paneer ice cream recipe with step wise pictorial method.

Curdled milk (cheena) usually turn out to be a paneer bhurji & Rasgulla, but have you ever tried this amazing ice cream with cheena?

If not, then do try this easy to make Paneer Ice Cream which tastes amazing. However you can also use fresh paneer /cottage cheese to make this ice cream.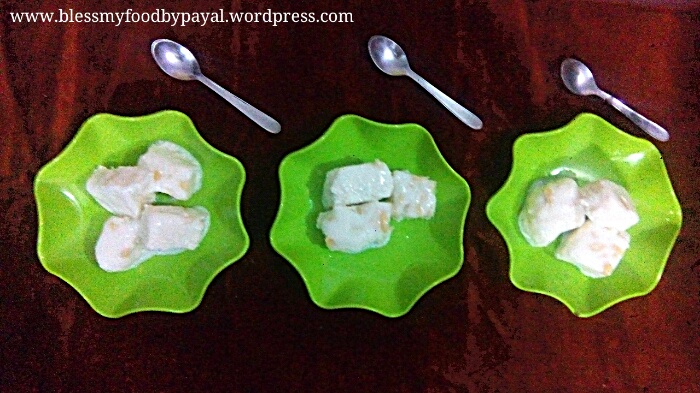 INGREDIENTS
Milk 3 Cups
Water 1⁄4 Cup
Cheena or Paneer/cottage cheese (crumbled) 1/2 Cup
Sugar 6 – 7 tbsp
Cornflour 1 tsp
Kewra essence 1/2 tsp
Nuts of your choice (i used blanched almonds)
YIELDS
4 Servings
METHOD
1. Out of 3 cups, take out 1/4 cup of milk in a small bowl & add cornflour in it. Mix well & keep aside.
2. In a pan add rest of the milk & let it boil.
3. When the milk begins to boil, add the cornflour mixture in it and let the milk boil till it thickens.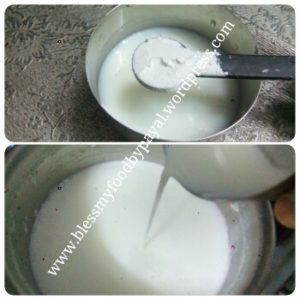 4. Simultaneously, in a separate pan, add sugar and water together and let it cook until it becomes slightly thick.
5. Now add the paneer in sugar syrup and stir until the paneer absorbs the syrup and it becomes sticky.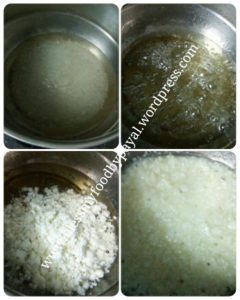 6. Pour this paneer mixture into the boiling milk and cook for a few minutes.
7. Remove the pan from the heat.
8. Add kewra essence and nuts.
9. Let the mixture cool down.
10. Transfer the mixture into aluminium pan**. Cover the pan with aluminium foil and place the pan in the freezer for about 8 – 10 hours.
Your paneer ice cream is ready. Scoop and enjoy.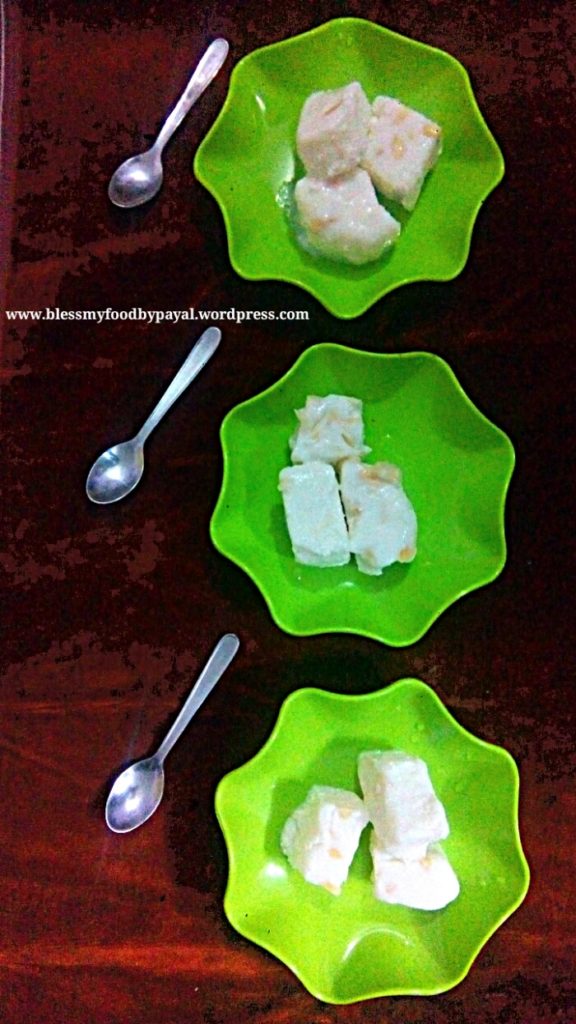 NOTE
*I have used the aluminium baking pan for the purpose of pouring & freezing the ice cream. But if you don't have any such pan or container, then opt for airtight plastic container. It also works good.
Regards
PAYAL BALI SHARMA
SHAILENDER SHARMA