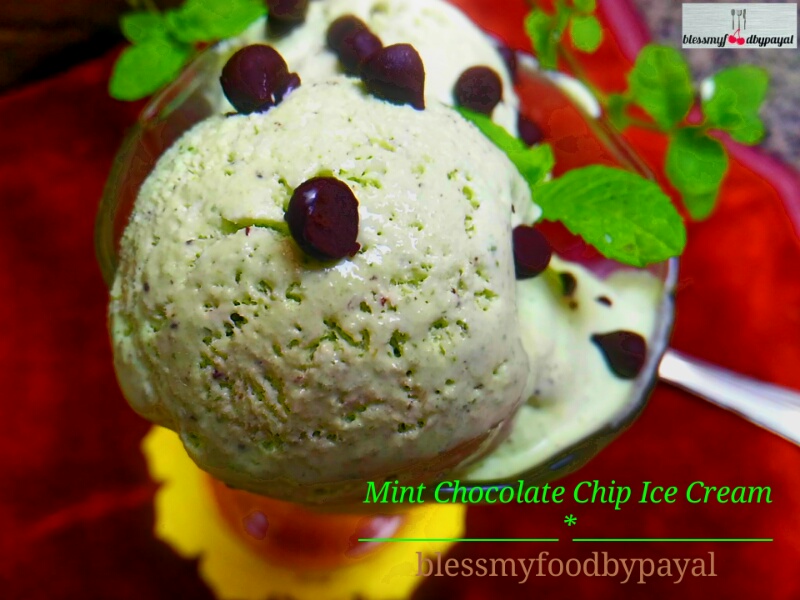 23 Jul

mint chocolate chip ice cream | eggless mint chocolate chip ice cream recipe

mint chocolate chip ice cream | eggless mint chocolate chip ice cream recipe with step wise pictorial method is here.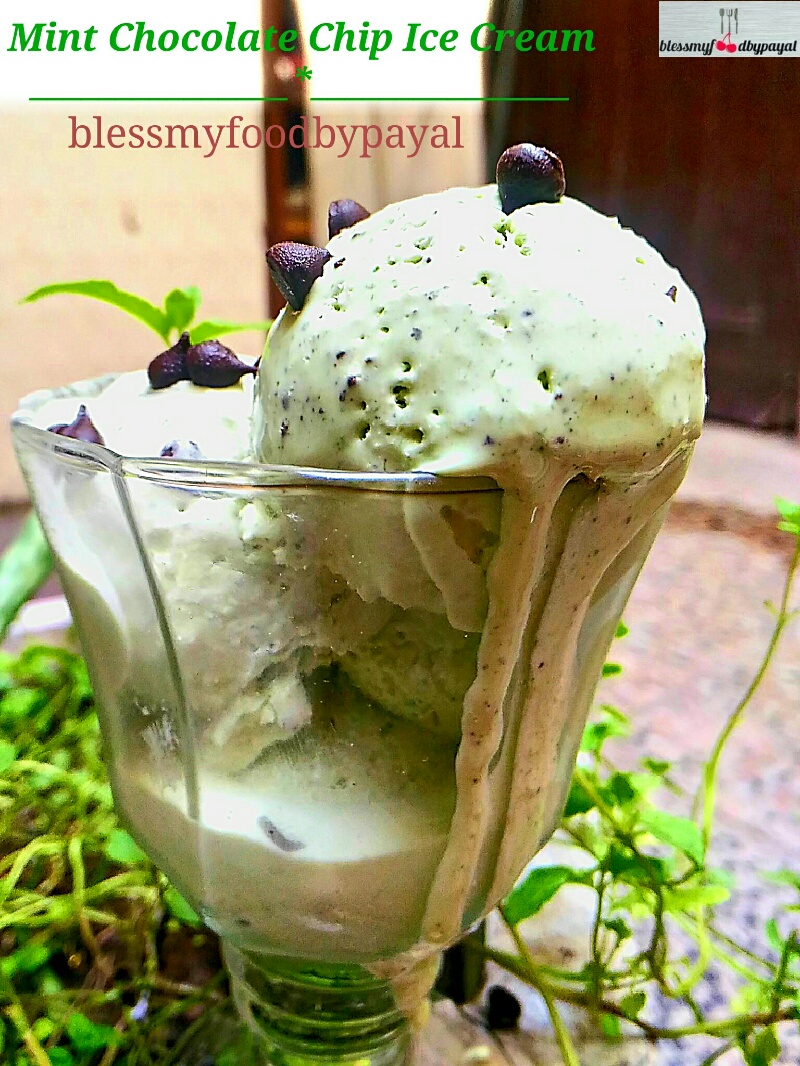 Mint and chocolate together, that too in an ice cream sounds awkward but believe us, this is the most unusual yet most amazing combination. Ice creams are always cold but this is the first ice ice cream having the coolest ingredient – Mint. Very easy to make with the basic ingredients, this ice cream will not only be loved by the elders but will equally be cherished by the kids.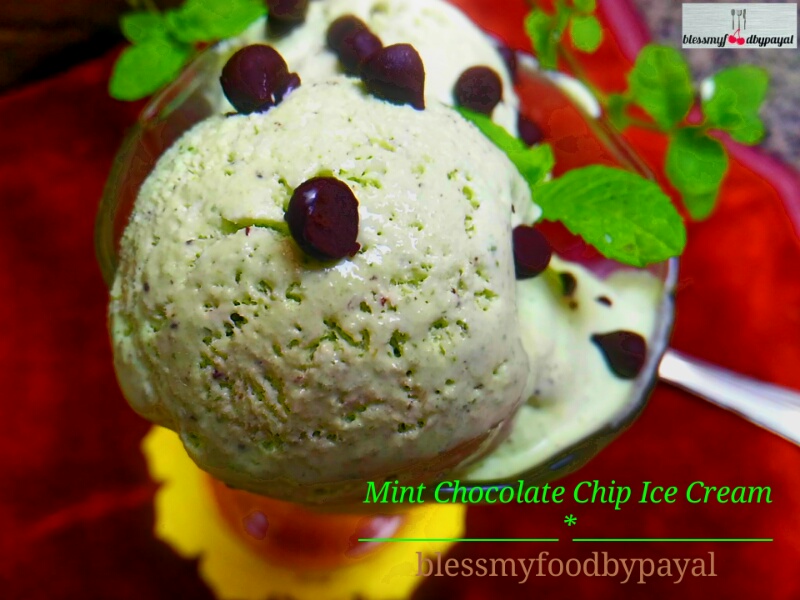 INGREDIENTS
Whipped cream – 1. 5 cup
Milk (full fat) – 1 cup
Fresh mint leaves – 2/3 cup
Powdered sugar – 1/4 cup
Vanilla essence – 1 tsp
Green food colour – few drops
Chocolate chips or chocolate shavings – 1 cup
METHOD
1. Place a bowl and electric beaters in the refrigerator, for atleast 30 minutes, so that they turn out to be chilled.
2. Wash the mint leaves properly and grind them to a fine paste using 2-3 tbsp of milk out of 1 cup of milk.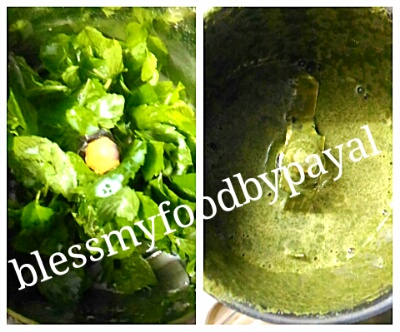 3. Take a big and wide bowl and add ice cubes to it, followed by some water.
4. Now place the another bowl (which was kept in refrigerator for chilling) in the center of the big bowl carrying ice water.
5. Add the cream and beat it with the electric beater to stiff peaks.
6. Once its double in volume, add in powdered sugar and again beat it to form peaks.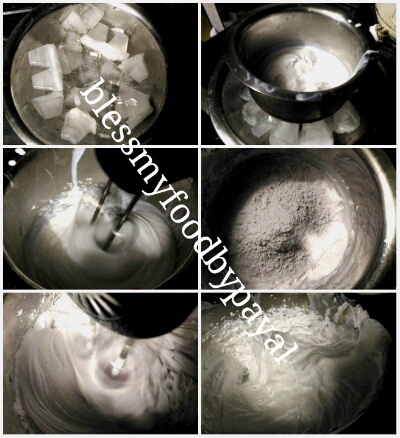 7. Once its whipped, add in mint paste and whip for a couple of seconds.
8. Finally add milk, vanilla essence, green food colour and mix well (no need to beat).
9. Transfer the mixture to an air tight container and freeze  for a couple of hours. (.. before this, we do taste the mixture to check the sweetness).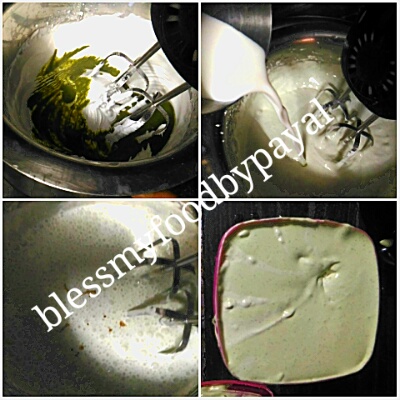 10. When the ice cream is half frozen remove from the freezer.
11. Whip again for a minute and fold in chocolate chips into it.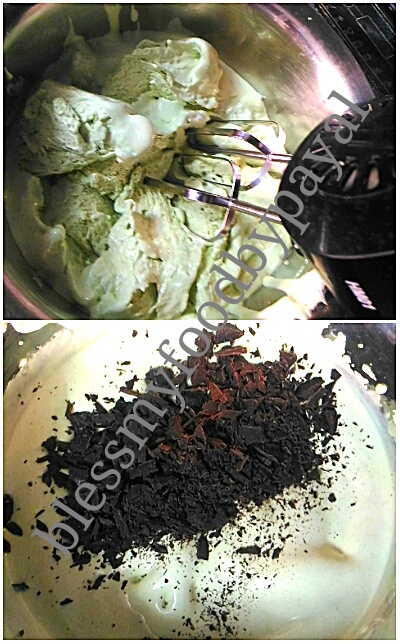 12. Transfer the mixture into container again and place in freezer for getting set.
13. Once frozen, scoop the mint chocolate chip ice cream and serve after garnishing with fresh mint leaves and chocolate chips.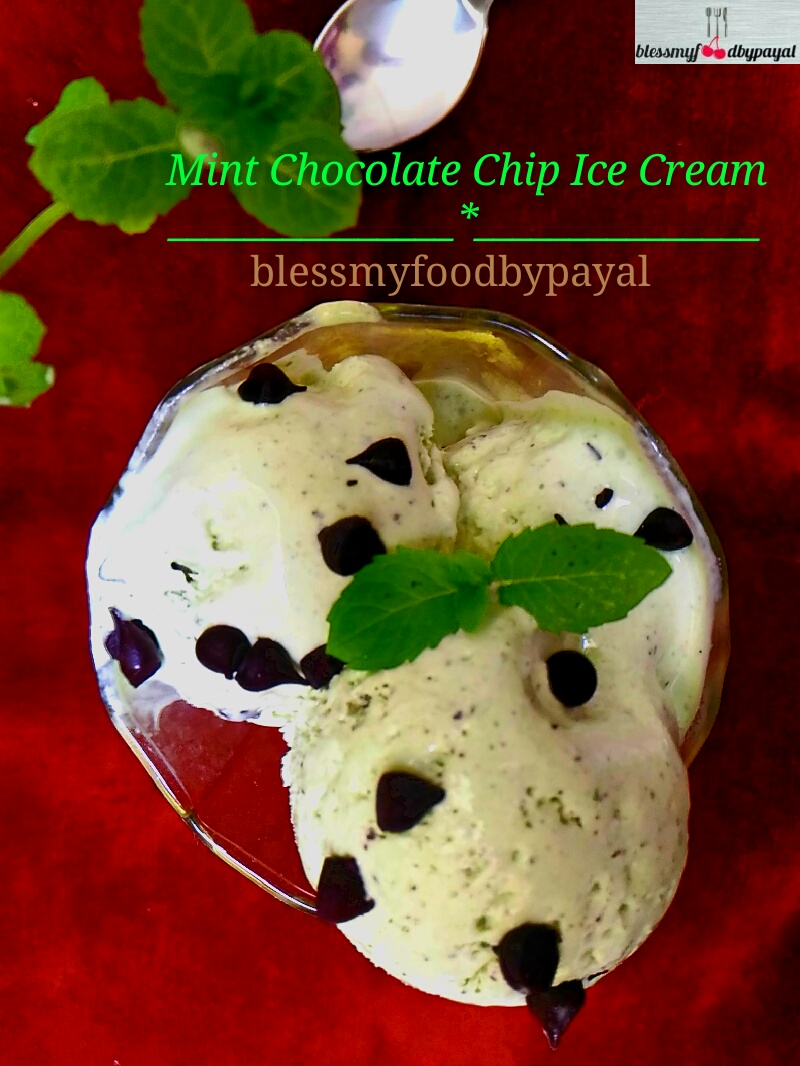 It will taste out of the world if you serve this ice cream in HOMEMADE CHOCOLATE CUPS.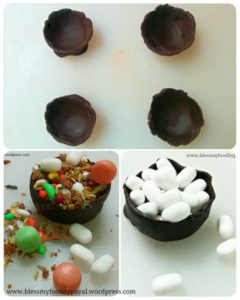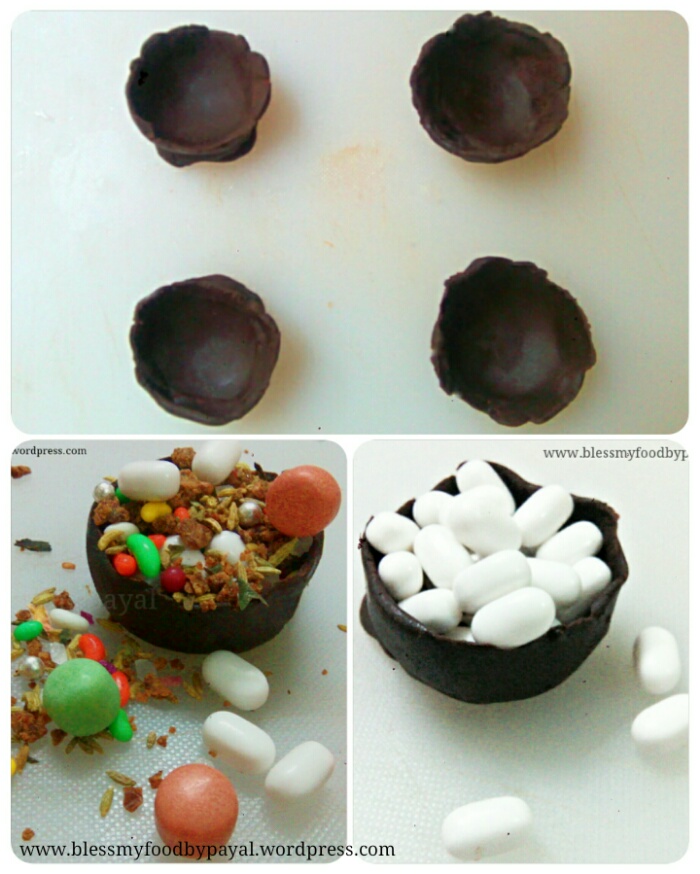 Also have a look at other recipes of other Ice Creams  from this blog.
NOTES
*If you don't have powdered sugar, then grind sugar in a grinder. Take 2 tbsp extra in case you are grinding it.
* If you don't have fresh mint leaves, this ice cream can also be made using peppermint essence & few drops of green food colour.
* No chocolate chips, use chocolate shavings. If don't have both, no issues. Make only mint ice cream.
* While freezing the ice cream, place the container in zip lock bag and only then place it in freezer. By using this simple trick, you can avoid the formation of ice crystals in the ice cream.
This method is useful in case of store brought ice creams too. After every use, place the ice cream containers (either Homemade or store brought) in the freezer only after putting it in zip lock bag.
If you have no such bags, then you can use polythene bags and tie them with rubber band, like we did. Isn't that simply and useful?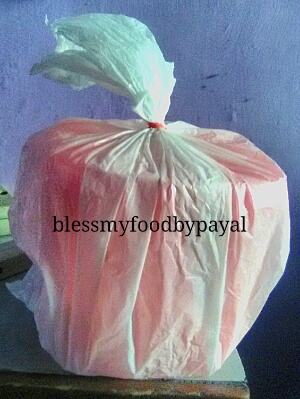 Feel Free To Ask Queries, If Any…
Regards
PAYAL BALI SHARMA
SHAILENDER SHARMA