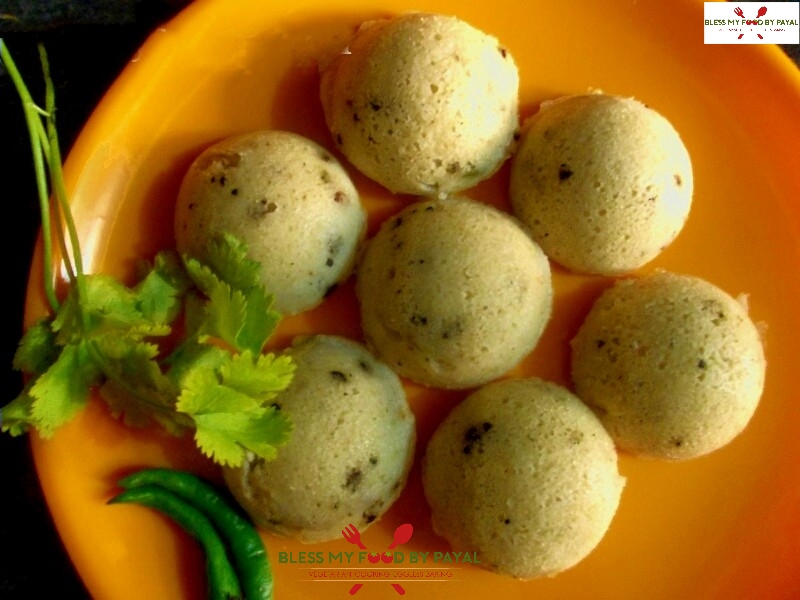 04 Aug

masala oats idli | instant masala oats idli recipe

Masala Oats Idli | instant masala oats idli recipe recipe with stepwise pictorial method.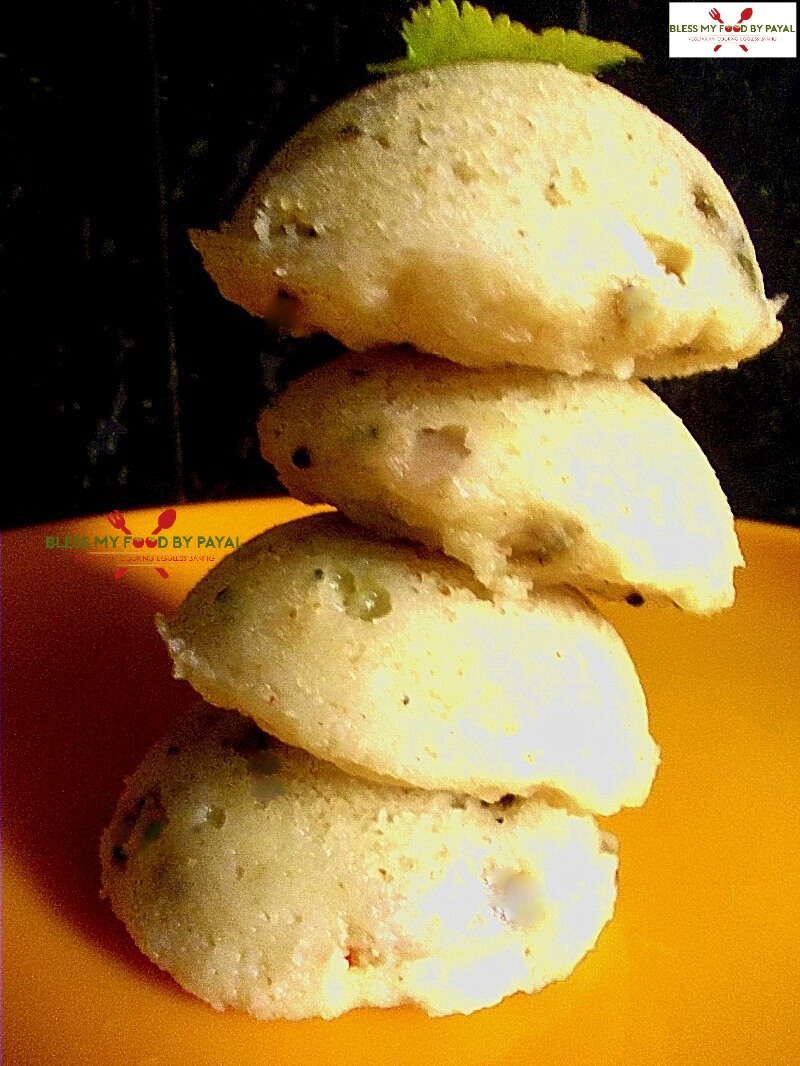 This is always recommended to add oats in your diet because it is rich in fibre and as a result we purchased a pack of 1 kg Masala oats for our son. Although there are many other flavours of oats available in the market but this particular was his choice. He ate masala oats 3 – 4 times and thereafter he started showing disinterest towards them for the reason that they were not so good in taste. Dear readers, you know children always prefer taste over health and here the role of parents begin. We need to introduce all those food to our kids which is good for their health by making all possible tricks
And then, these masala oats turn into idlis and all finished. He ate oats without knowing that these are oats and cherished them fully.
So you can make this masala oats idli recipe for many reasons. Either you have unused oats or want to give oats to your child by changing its look or simply you want to try something different from masala oats.

INGREDIENTS for Masala oats idli
Masala Oats – 1 cup
Semolina – 1/2 cup
Curd – 1 cup
Salt – 1/4 tsp
Onion (chopped) – 1
Turmeric a pinch
ENO (homemade) – 1 tbsp
Water as per need
YIELDS
About 24 Idlis
METHOD to prepare masala oats idli
1. Take a non stick Pan and dry roast masala oats for 30 to 45 seconds. Keep them aside.
2. When cool down grind them to a fine powder.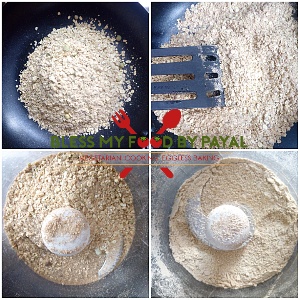 3. Take a bowl and add all the ingredients including powdered masala oats, semolina, turmeric, curd and salt. Mix them properly.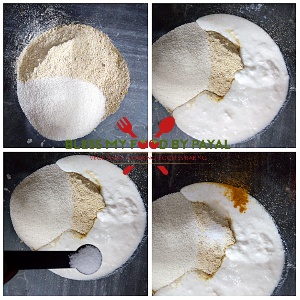 4. Now add water and make a batter of Idli consistency.
5. Mix the batter properly so that there remains no lamps.We added onion at this stage. You can add earlier even. Mix again.
6. Cover the bowl with lid and keep it aside for at least 10 minutes.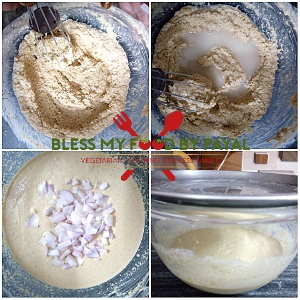 7. In the meantime add water to your steamer and put it on a flame for boiling. Also grease your Idli mould with oil.
8. After 10 minutes remove the lid of bowl and add ENO in the batter. Mix the batter properly and with the help of a spoon, pour the better into the Idli mould one by one.
9. Place the Idli mould into the steamer and steam for at least 10 to 15 minutes.
10. To check the done-ness of idlis, take a toothpick and insert it into the Idli. If it comes out clean that means your Idli is ready.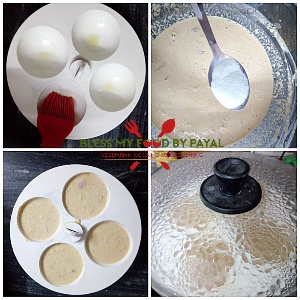 11. Invert the Idli and serve it hot with the chutney of your liking. However we served it with walnut chutney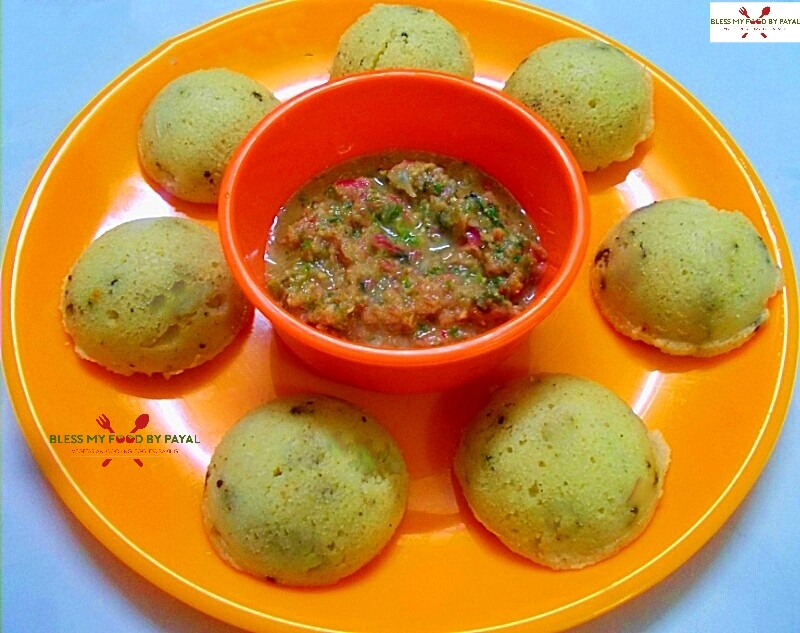 NOTE
* You can make the idlis with the plain oats also.
* We haven't added much spices in the recipe because we are using masala oats which already has too many spices. But if you are making these idlis with the plain oats, we can add the spices of your liking or can leave them simple, choice is yours.
* As already mentioned, we roasted these masala oats for 30 to 45 seconds only but if you are using plain oats, you need to roast them for a longer time.
* To make the idlis more flavorful, you can stuff them too. Just add your favorite stuffing at the time of steaming idli batter. Pour some batter in the idli mould, then add a spoon of stuffing and further cover the stuffing with more batter of idli. Thereafter steam them. In the given picture, we have made the stuffing of mashed potatoes tossed in different spices.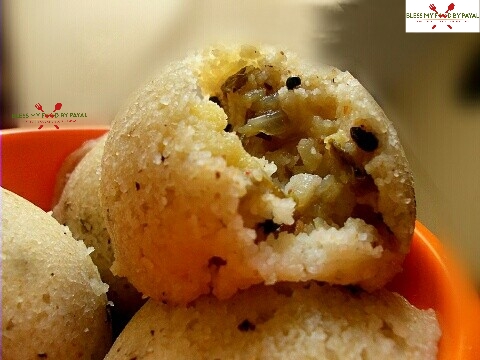 Feel Free To Ask Queries, If Any…
Regards
PAYAL BALI SHARMA
SHAILENDER SHARMA