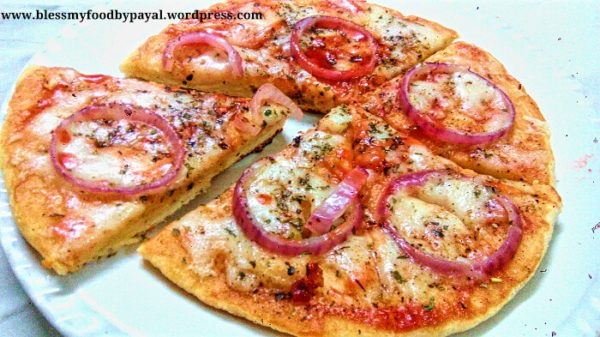 07 Aug

make pizza without oven | vegan cheese pizza recipe | homemade cheese pizza recipe

make pizza without oven | vegan cheese pizza recipe | homemade cheese pizza recipe with step wise pictorial recipe is here.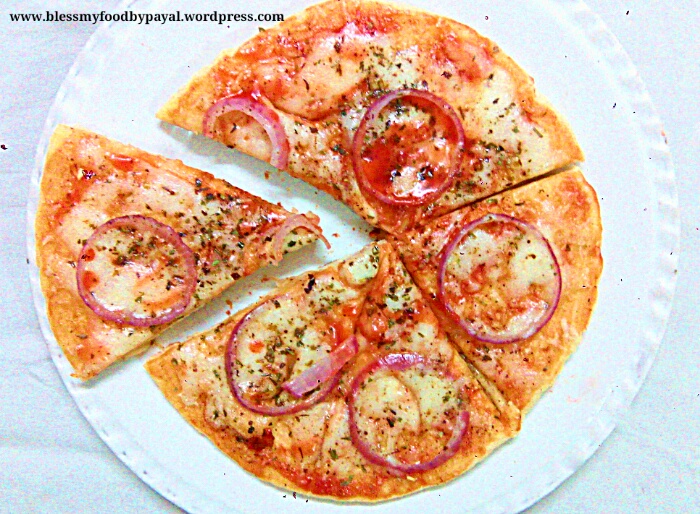 Even if you don't have an oven or you are living at a place where there are frequent & unscheduled power cuts, still a hot, delicious & crispy pizza can be a part of your platter with this simple & easy method. And we assure you that you will hardly find any difference between the pizza made in oven or made by this method. You can also call it Tawa Pizza or Pan Pizza. However tawa/pan pizza takes less time in making than the oven baked pizza.
How to make pizza from scratch
This recipe is not just about making pizza from the store brought base, but how to make pizza from scratch. So you don't have to rush to the market to purchase the base first, but you will be the master of this great pizza recipe from beginning to end.
however it is important to mention here that to make pizza from scratch, you need extra time because dough need to be fermented for couple of hours. But nothing like a pizza from the freshly made dough at home. But if are in a haste to prepare pizza, then better to bring ready made pizza bases.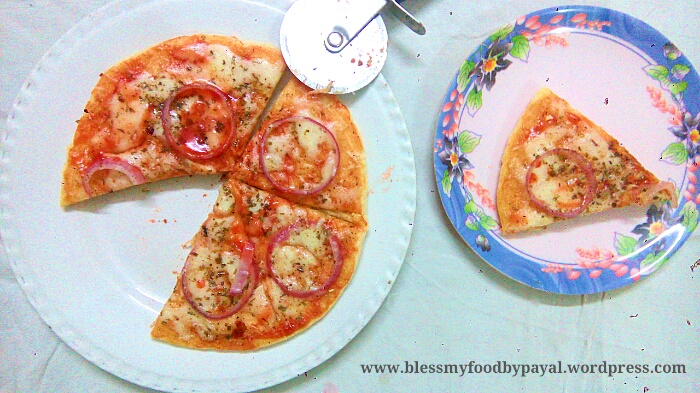 INGREDIENTS to make pizza without oven
For Dough
Maida/All purpose flour- 2 cups
Oil – 2 tbsp
Salt – ½ tsp
Sugar – 1 tsp
Yeast* (instant or active; i am using dry instant yeast)- 1 tsp
Do see my post on "How to Activate Dry Yeast" as yeast has an important role in making a pizza base
For Pizza Topping**
Pizza sauce or Tomato Ketchup – ½ cup
Mozzarella Cheese (grated) – 1 cup
(Dairy or Vegan Mozzarella. For homemade recipe of Vegan Mozzarella Cheese, click here)
Salt as per taste
Black pepper 1/4 tsp
Onion rings 8 – 10
Italian mix herbs for sprinkling (optional)
YIELDS
2 Pizzas
METHOD to make pizza without oven
1. Take a bowl & add all purpose flour, oil, sugar, salt & yeast.
2. Mix them well and knead a soft, smooth & elastic dough for atleast 7 – 8 minutes with warm water.
3. Take another bowl, grease with oil & transfer dough into it.
4. Coat the dough with little oil, cover with muslin cloth & place the dough at warm place for minimum 2 hours.
5. After 2 hours, dough will be double in size. Now its ready for making pizza.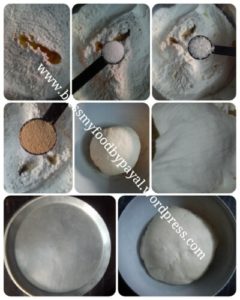 6. Divide the dough in 2 equal portions.
7. Take one part and make a round ball.
8. With the help of a rolling pin, make a ½ cm thick chapatti with a diameter of 8-10 inch. Use dry maida if needed.
9. Now with the help of the fork, prick the rolled dough so that it will not puff up while cooking.
10. Grease a non stick tawa or pan with oil and heat it at medium low heat and place the rolled dough/pizza base on it.
11. Let it cook untill the lower side turns little brown. It may take about 2 minutes.
12. Once pizza base is brown from down side, flip its side & turn the heat to low.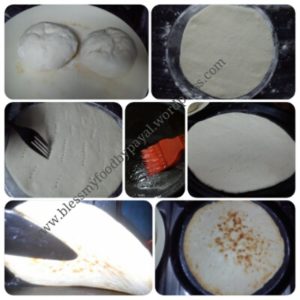 13. Now spread tomato ketchup &  mozzarella cheese on it.
14. Then place some onion rings on the top.
15. Sprinkle salt, black pepper & Italian herbs on it.
16. Cover the tawa/pan with a lid and let the pizza cook till the cheese melts and pizza becomes brown and crispy. It may take 5-6 minutes. However keep checking pizza so that it will not burn from down side.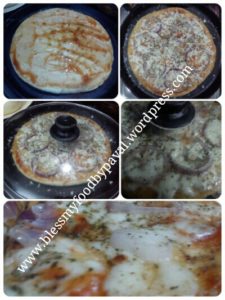 Your hot, crispy and delicious pizza is ready.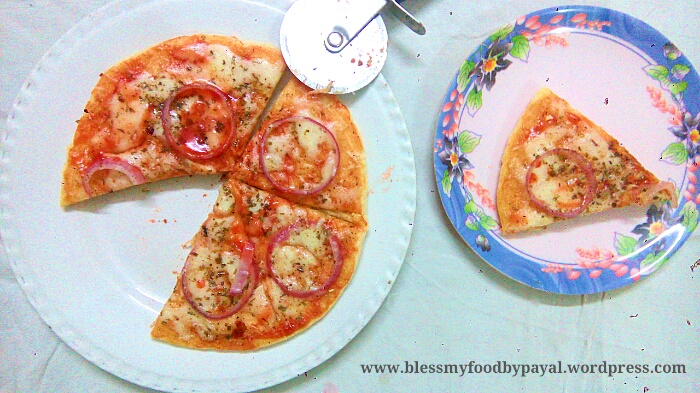 NOTE
*Instant dry yeast needs no prior activation whereas active dry yeast needs to be activated before adding to the mixture.
**Choice of pizza topping is purely your call. We love simple topping so  did like that only. However you can spread pizza sauce, add corns, vegetables and/or olives or whatever you want. If using vegetables, just stir fry them for 2 minutes before adding them to the pizza. Most importantly, whatever you want to use for toppings, get that ready pre-hand otherwise your pizza base will be cooked and you will keep on prepare your toppings and as a result,  pizza base will be overcooked/burnt & toppings remain under-cooked/raw.
How long and at what temperature to Bake Pizza
Although this one is not a oven baked pizza, yet we would like to share a very important Note about Oven baked Pizza. Many of the home chefs complaint that their pizza doesn't turn out so well and becomes dry while baking. The cheese over pizza doesn't have gooey texture. Actually people bake pizza on a low temperature for a longer time. It takes away all the moisture from the Cheese and pizza becomes dry. So it is recommended that whenever you bake pizza in oven, firstly oven should be very well preheated and secondly bake pizza for a shorter span on high degrees. We bake pizza @230 Degree C for just about 14 to 15 minutes in the middle rack with both the rods on.  However timings may vary from oven to oven.
Also have a look at Bread Pizza recipe from this blog.
Regards
PAYAL BALI SHARMA
SHAILENDER SHARMA