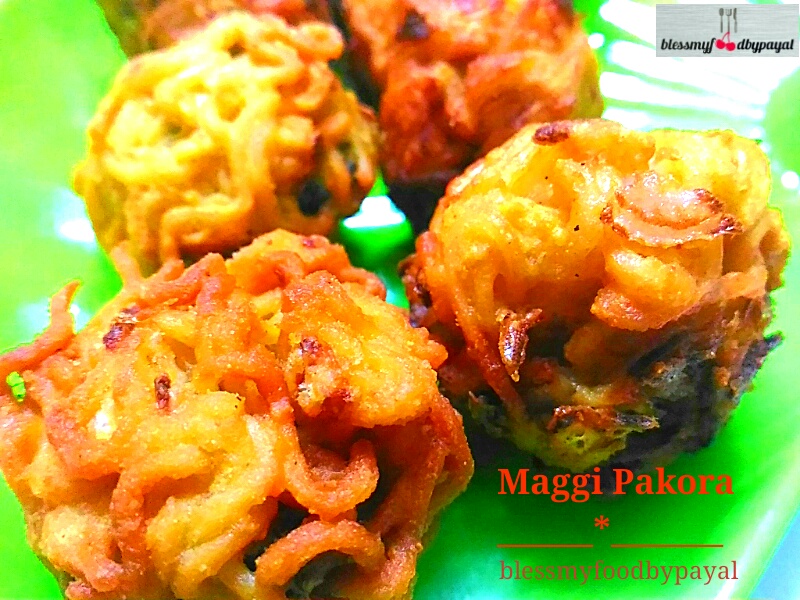 30 Jul

Maggi Pakora | maggi pakora recipe

Maggi Pakora | maggi pakora recipe with step wise pictorial method.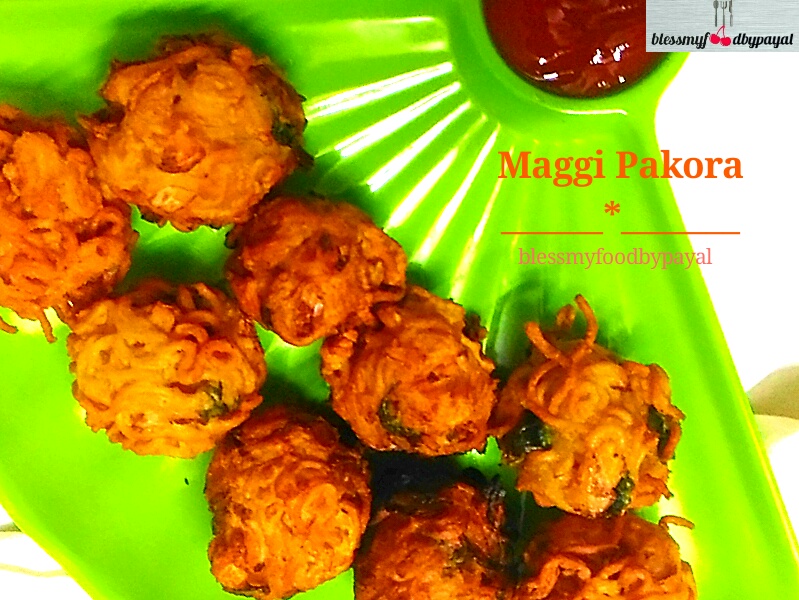 This is not a matter of investigation that whether children love maggi or not. If Maggi is served to the children even three times a day, they will never get bored of it. So why not to make the favourite dish of children more interesting. With this thought, we are here presenting Maggi Pakora. Very interesting recipe will surely be loved by your kids..

INGREDIENTS
Maggi – 1 small pack
Coriander (chopped) – 2 tbsp
Rice flour – 2 tbsp
Gram flour – 2 tbsp
Onion (Chopped) – 1 small
Red chilli powder -1 tbsp
Cumin seeds (roasted) – 1 tsp
Salt to Taste
Water if required
Oil for frying
YIELDS
7 – 8 Pakoras
METHOD
1. Prepare Maggi as per the instructions given on the packet. However make it sure that Maggi should be bit undercooked nearly up to 85 to 90 % only. To achieve this consistency, add less water than instructed and cook for less time than suggested on pack.
2. After Maggi is prepared, keep it aside and let it cool down completely.
3. Once Maggi has cooled down, add all the ingredients into cooked Maggi except water.
4. Mix all the ingredients well and add water if needed. Make sure the better should not be runny.
5. Take a small portion out of Maggi batter, give it a round shape or simply drop that small portion of batter in hot oil.
6. Fry in hot oil and till it becomes crispy and golden brown.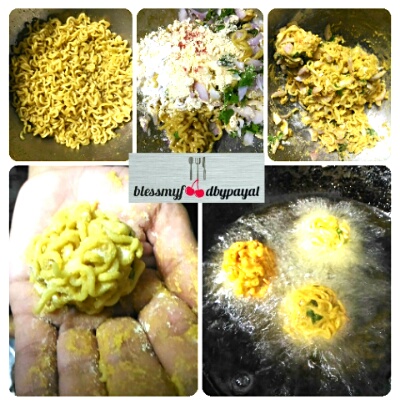 7. Serve hot with TOMATO KETCHUP.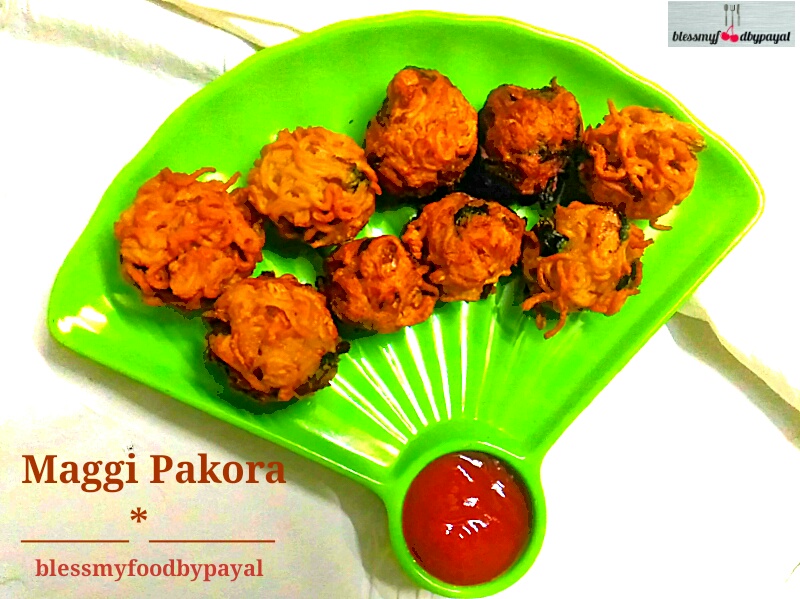 NOTE
*You can also add thinly chopped vegetables like cabbage, carrot, capsicum or any vegetable of your choice.
* Instead of rice flour, you can also use corn flour or semolina or all purpose flour.
* Be careful while adding salt. Your cooked Maggi is already having a salt.
* With the same method, such pakoras can also be made of Noodles.
Feel Free To Ask Queries, If Any…
Regards
PAYAL BALI SHARMA
SHAILENDER SHARMA