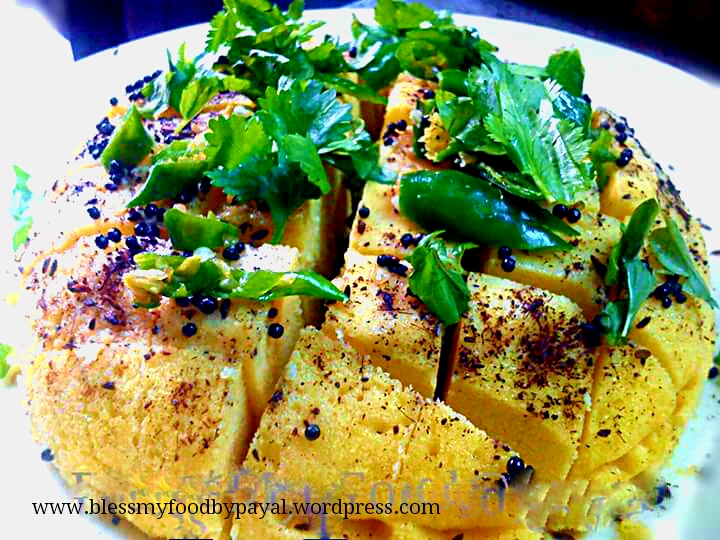 21 Apr

Instant Khaman Dhokla | dhokla recipe

Instant Khaman Dhokla | dhokla recipe with step wise pictorial and video method.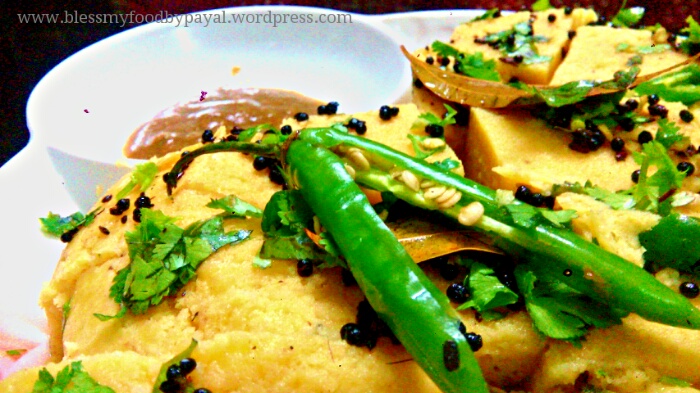 Instant Khaman Dhokla ready in 35 minutes including steaming time.
Undoubtedly Dhokla is a famous Gujrati Cuisine but the way it has been widely accepted and loved by the entire country, now it is not confined to one State but has become a cuisine of India.
Dhokla has been made or eaten in every second home almost.
Although it's not a difficult task to make Dhokla at home but the little unpleasant part of it's prepration is placing on rest the batter for an hour or more before steaming.
But with the given recipe, you can prepare your Dhokla in 35 minutes in total which includes the steaming time also.
Isn't that amazing?
So let's move ahead with the instant version of Dhokla making recipe and cherish the soft and spongy Khaman Dhokla.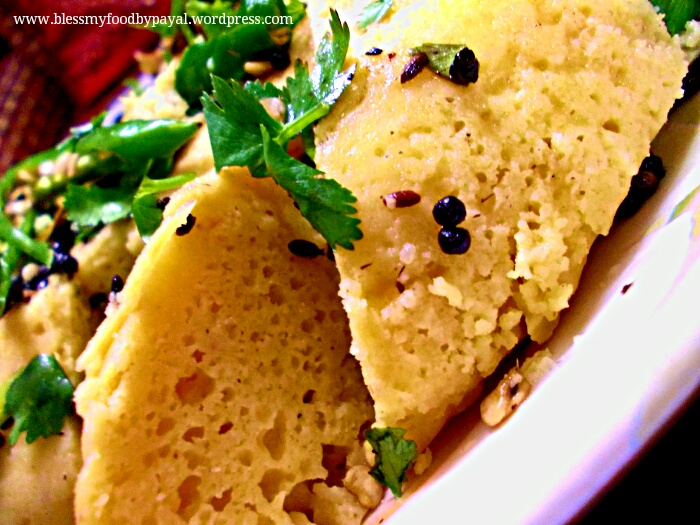 TOTAL TIME NEEDED
35 minutes
VIDEO RECIPE
TEXT RECIPE
INGREDIENTS:
For Batter:
Gram Flour 1 Cup
Semolina 1 tbsp
Lemon (medium size) 1
Eno (homemade) 1 tsp
(To see the recipe of Eno, click here)
Green Chilli paste 1 tbsp
Water ¾ cup
Curd ¼ cup
Salt as per taste
For Tempering:
2 tablespoons Oil 1 tbsp
Curry Leaves 2 – 3
Mustard Seeds ½ tsp
Cumin Seeds ½ tsp
Green Chillies (cut into halves) 2
Coriander Leaves (chopped) 1 tbsp
Fresh Coconut (grated) 2 tbsp (optional)
Water ¼ cup
ADDITIONAL
Oil for greasing
METHOD
1. Pour water in the steamer and switch the steamer on.
2. Grease a bowl in which you are going to prepare the dhokla.
3. Take a bowl and add all the ingredients shown under the category of making batter in the ingredients herein supra except Eno and water.
4. Then add water and mix well leaving no lumps left.
5. Now add Eno and mix the batter vigorously either clockwise or anti – clockwise for about 45 to 60 seconds.
6. Pour the batter in the greased bowl.
7. Keep on the steam for about 25 to 30 minutes.
8. After 25 – 30 minutes, insert a toothpick into dhokla and check if it comes out clean, it is ready. Otherwise cook for more 5 minutes.
9. Take the bowl out of the steamer and let it cool.
For Tempering:
Heat oil in a pan. Add mustard seeds. When seeds begin to pop up, add cumin seeds, curry leaves and green chillies, saute them for few seconds.
Add water and bring it to boil. Pour it over dhoklas evenly.
Now cut the Dhokla in the cubes with a sharp knife. However you can cut the Dhokla either before tempering or after the Dhokla is ready.
Garnish with chopped coriander leaves and grated coconut and serve with Anaardana Chutney or green coriander chutney.
Your Khaman Dhokla is ready…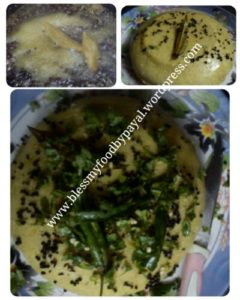 Here it is…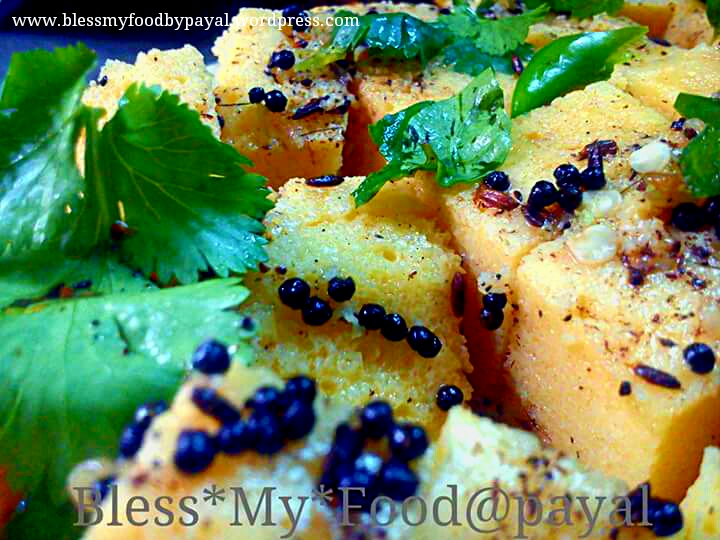 HOW TO PREPARE DHOKLA IN PRESSURE COOKER
1. Pour about 2 to 2.5 cups of water into a pressure cooker and put it on medium flame for 4-5 minutes.
2. Place something in the water which can work as a stand on which you can place your bowl in which batter is added. We have also heard that some people add small stones (of the same volume) on which they can place their bowl, but we have never tried this method personally. The very purpose of placing a stand in water is that the water, while boiling, shouldn't enter into the bowl in which batter is there.
3. Close the lid of pressure cooker and remove the whistle. Cook it over medium flame for about 20 minutes. After 20 minutes open the lid and check whether Dhokla is ready or not. For this, just insert a toothpick or a knife in the batter and if the toothpick/knife comes out clean, your Dhokla is ready. Otherwise let it cook for a further period of 5 to 7 minutes.
Also have a look at another recipe of Dhokla from this blog.
Regards
PAYAL BALI SHARMA
SHAILENDER SHARMA