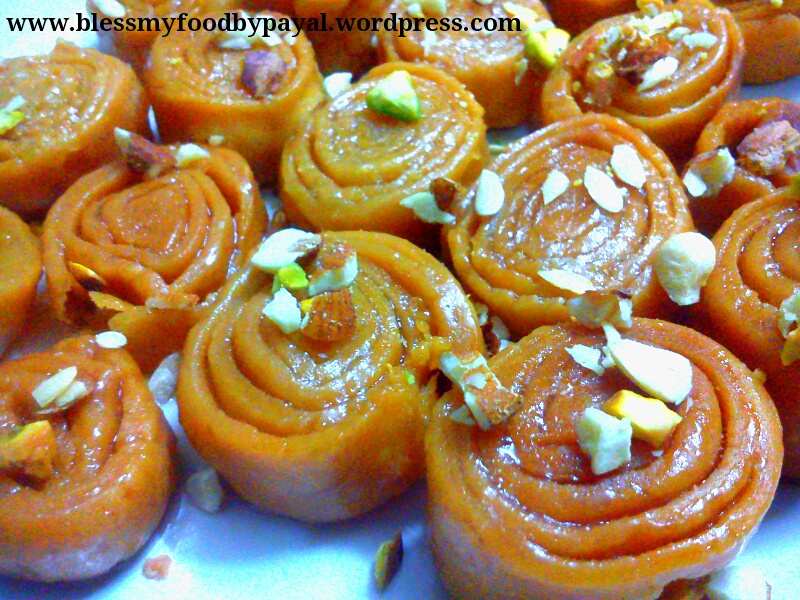 25 Aug

Kaja | khaja sweet | madatha kaja recipe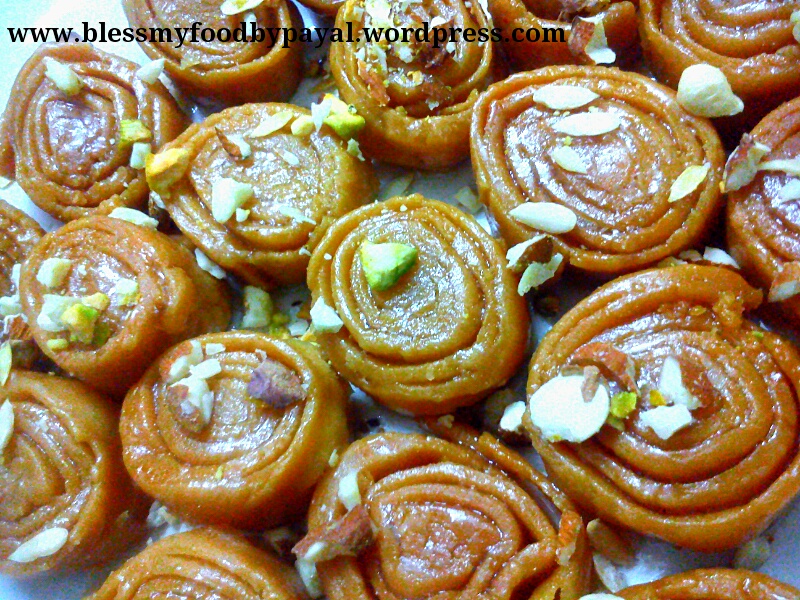 Kaja | khaja sweet | madatha kaja recipe | khaja recipe with step wise pictorial and video method is here.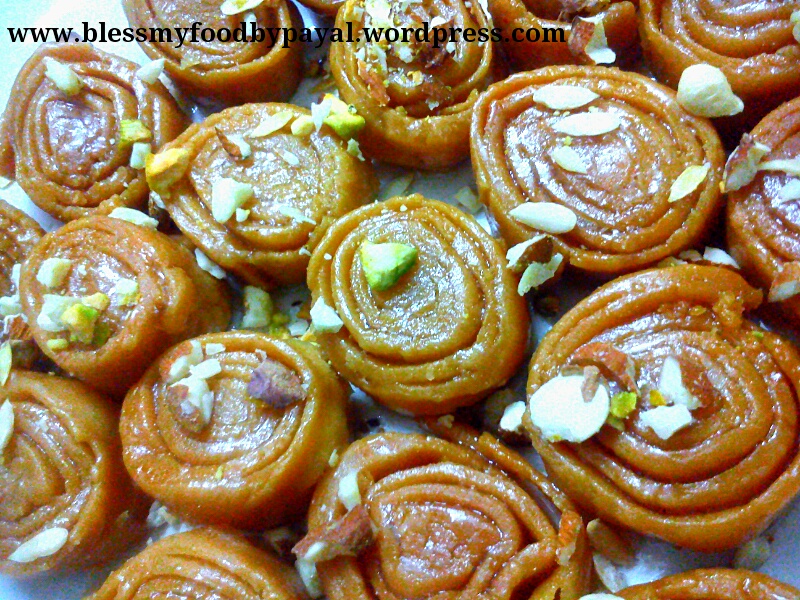 Kaja is an ideal sweet for any of the festival or occasion or otherwise.
Kaja, Khaja, Tapeswaram Kaja, Gottam Kaja or Madatha Kaja is a Traditional Andhra crispy sweet. The word "khaja" is originated from Arabic, probably meaning "pure" or "sacred".
Kaja was originated in the Samarkand area of Uzbekistan. Like Gulab Jamuns, Kaja was brought into Andhra at the time of Nizams. In the northern part of India, Kaja comes in hundred of varieties which are sold in the city of Patna, Gaya and several other places across the state of Bihar, yet kajas of Silao Nalanda and Rajgir areas are distinct over kajas of all other places. If you want to cherish puffy kaja which melts in mouth, Silao and Rajgir are the most suitable places. It is believed that even 2000 years before, Kajas were prepared in the fertile land on the southern side of the Ganges Plains of Bihar. These areas which are home to kaja, once comprised the central part of Maurya and Gupta Empire.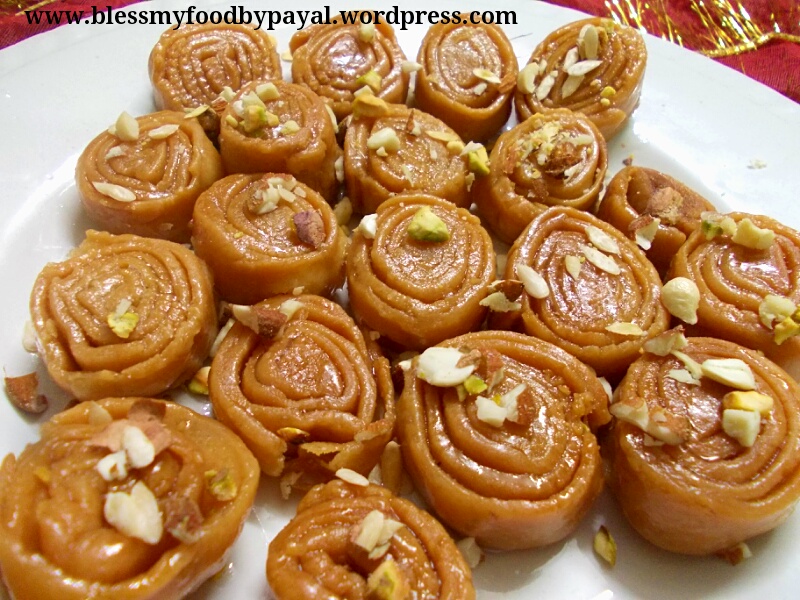 The two well-known types of kajas are Madatha Kajas and Gottam Kajas. Madatha kajas are made of rolled-up ribbons of pastry, whereas Gottam Kajas are made of cylinders of pastry. Gottam khajas are dry from the outside, juicy and full of sugar syrup on the inside. they melts like anything the moment they are put in the mouth. Madatha kajas, on the other hand, have the same texture throughout, and become mostly dry if kept for longer than a few hours. However some Kajas are stuffed with a paste made of rice flour, ghee & nuts and some are without any stuffing.
(Source Wikipedia)
Now lets begin with the preparation of Historical Sweet KAJA (Madatha) which is very easy to make & is being prepared with the basic ingredients easily available at home…​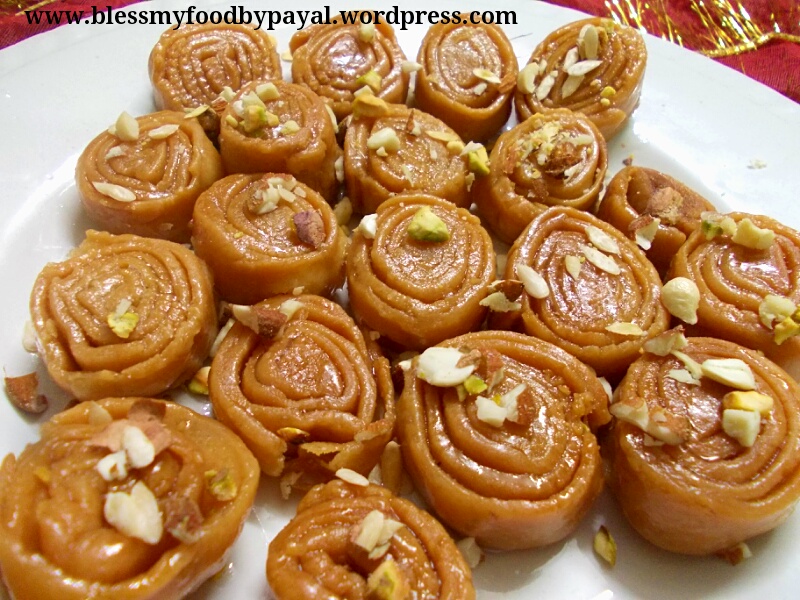 VIDEO RECIPE of Kaja
Text recipe of Kaja
INGREDIENTS
For Kaja
All purpose flour / Maida  – 1 cup
Dry flour for dusting as per need
Desi Ghee (clarified butter) or melted butter – 2 tbsp
Milk – 2 tbsp (optional)
Salt – a pinch
Water as per need
Oil/ghee for frying
Nuts of your choice (I used roughly chopped almonds, cashews, Magaz and pistachios)
For Sugar Syrup
Sugar – 1 cup
Water – ½ cup
Cardamom essence/Rose essence/cardamom powder – 1/4 tsp


METHOD
1. Sieve Maida/ All purpose flour in a bowl. Add ghee, milk and salt & mix well.
2. Make a soft dought with water.
3. Cover the dought with wet muslin cloth & keep aside for 1 hour.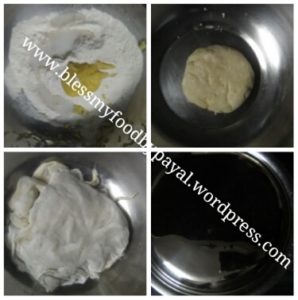 4. In the meantime prepare sugar syrup.
5. Add water & sugar in a pan.
6. Add cardamom essence & let it boil for about 5 to 7 minutes so that it attains the string consistency.
7. Switch off the flame and let the syrup turn luke warm.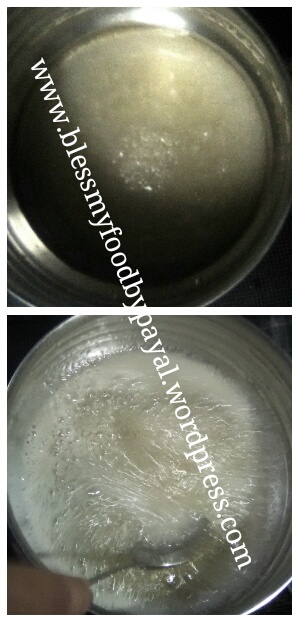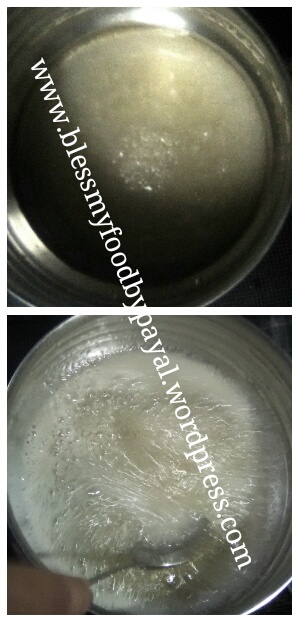 8. After 1 hour, dust some Maida on the shelf, place the dough on it and then roll it out into large thin chapatti with the help of a rolling pin.
9. Now start folding/rolling the chapati and keep dusting dry Maida.
10. When about to reach the end, apply water on the edge and roll the chapati completely.
11. Cut the rolled chapati into pieces with knife.
12*. Take each cut piece on your palm & just give a proper finishing to their shape with the help of fingers.
13. Then take each piece and add in the hot oil. Deep fry on medium flame.
14. When they turn golden brown, immediately transfer them into the luke warm sugar syrup & leave it there for 2 minutes.
15. Then take it out and garnish with the nuts.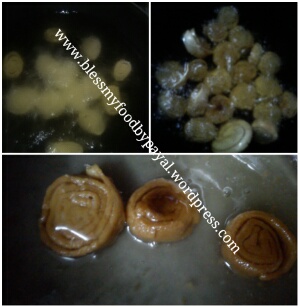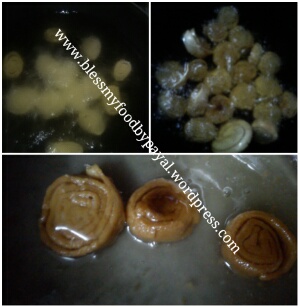 16. Your Kaja is ready to be served. Store** the rest.
NOTE
*step 12 is merely to give a beautiful & presentable appearance to your Kaja. However you can skip it if making in bulk & have no or less time.
**Once Kaja is completely cool & sugar syrup is fully absorbed, you can store it in an airtight container & consume within 10 days.
Feel free, to make queries, if any…
Regards

PAYAL BALI SHARMA
SHAILENDER SHARMA