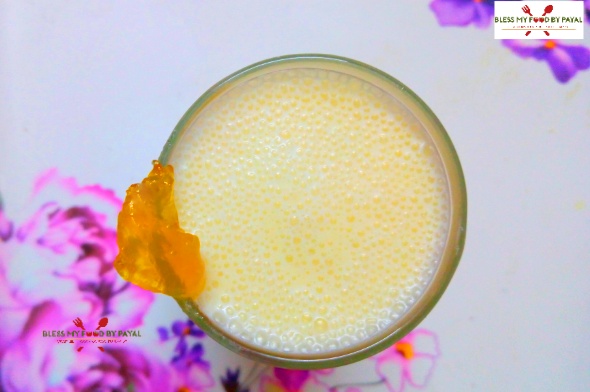 24 Jun

jam milkshake | milkshake recipe

jam milkshake | milkshake recipe with Step wise pictorial method.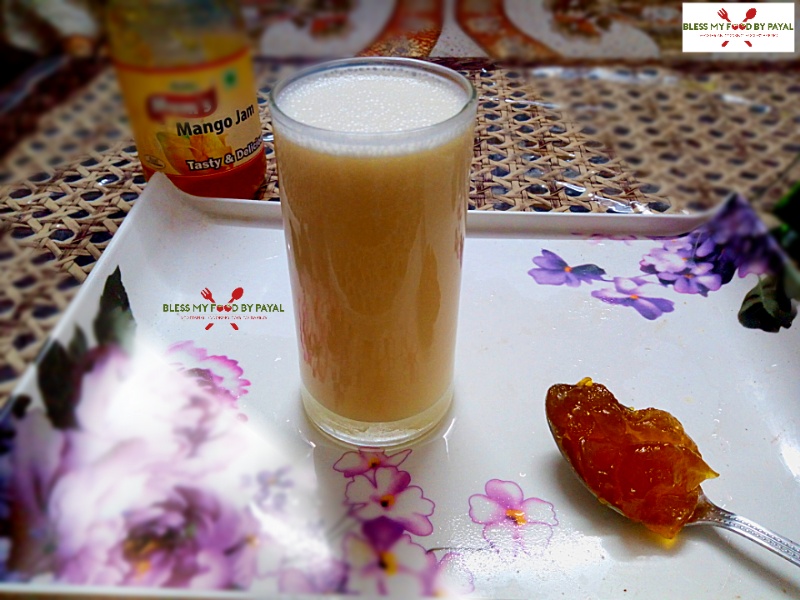 Either it be of mango, strawberry, banana, watermelon or of any other fruit, Shakes are favourite amongst all, especially kids. And when the kids want shake, they have to have it at any cost and that to their favourite flavour.
But sometimes it is not practically possible to arrange that flavor. There could be numerous reasons behind. Either the fruit is not available at home or you are going through the off season for that particular fruit or whatever be the reason.
In such a situation this is only the jam which comes to your rescue. Jam is always preserved in the refrigerator of almost every home and that too of the flavor which is favorite of your child.
So this post is less about a recipe and more about the care and concern of the happiness of our children. Now it has become very easy to meet the demands of your children when it comes to their favorite Shake recipe. Also this method is very easy and convenient and shake is ready in no time with the very basic ingredients.
Without subjudice to what we have already stated herein above, it is further added that why to opt for this recipe of shake in case of non availability of fruits ? This jam milkshake is so delicious that you don't need to keep it as an alternative when there is no fruits. You can make this jam shake irrespective of fruits handiness. many a times we opted for this recipe even when the requisite fruit was well available.
The other shake recipes in the blog are
coming back to jam milkshake, let's proceed towards the method.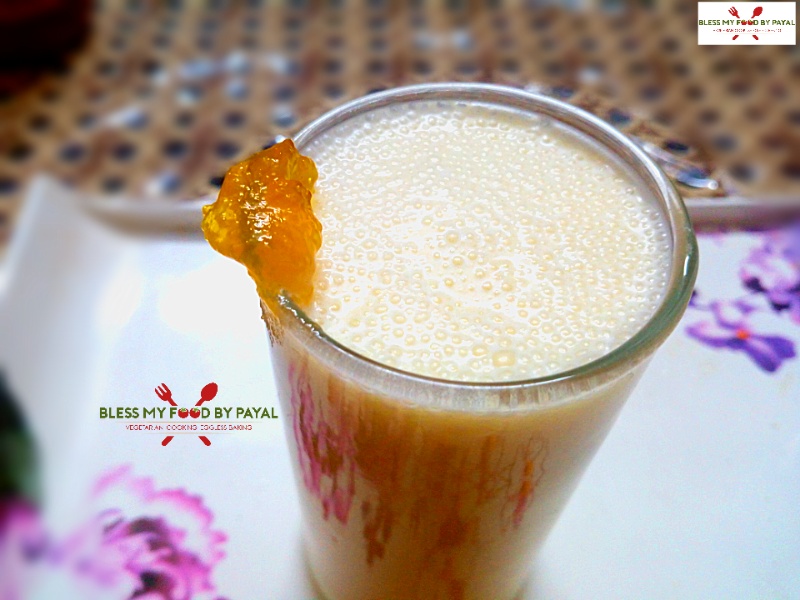 INGREDIENTS
Milk (chilled) – 1 glass
Jam (your child's favourite flavour) – 2 tbsp
(We used mango jam)
Sugar/honey – as per the taste
YIELDS
One Serving
METHOD
1. Take a Blender and add one glass of chilled milk in it.
2. Now add jam in the milk.
3. Add sugar or honey as per your choice.
4. Blend properly so that Jam mixes well with the milk.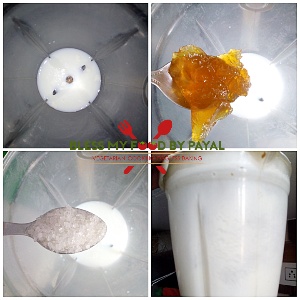 5. Your jam milkshake is ready. Serve chilled.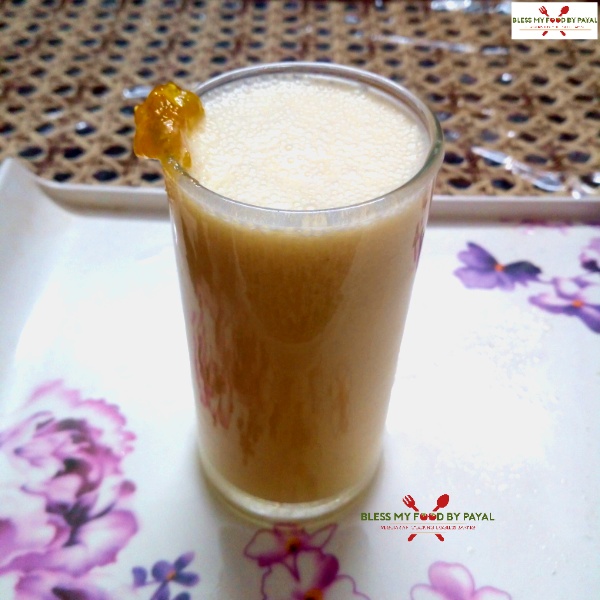 NOTE
* You can totally avoid sugar or honey and balance the sweetness of the shake by adding extra jam. However this is purely up to you. Better taste the sweetness of shake before serving and adjust as per your liking.
* If your child loves the taste of pulp in his shake, then you can add some jam in the shake without mixing, kept ready in glass.
Feel Free To Ask Queries, If Any…
Regards
PAYAL BALI SHARMA
SHAILENDER SHARMA