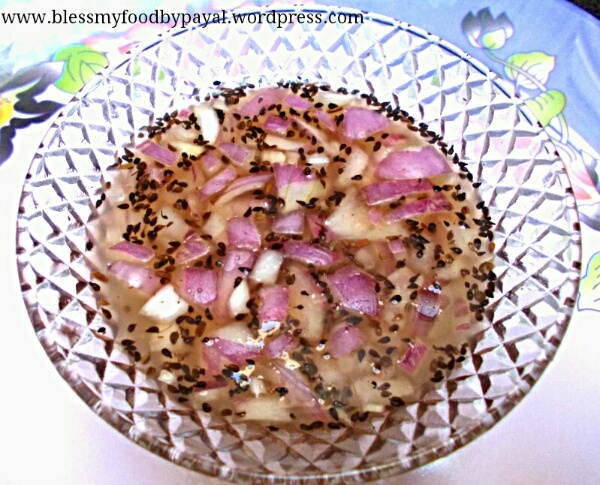 14 Apr

Imli Aur Pyaz Ki Chutney | how to make onion tamarind chutney

Imli Aur Pyaz Ki Chutney | how to make onion tamarind chutney with step wise video and pictorial recipe is here.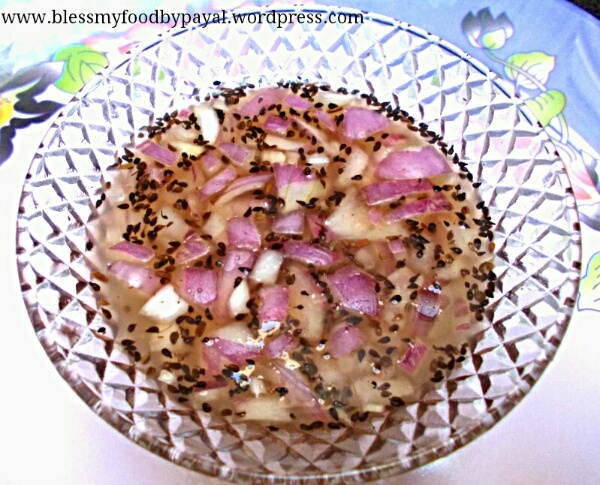 This Imli Aur Pyaz Ki Chutney is not that very regular Sweet Tamarind chutney which is made with Tamarind, Dates & Sugar but a different version of tamarind chutney which is made in our city.  You just need 2 minutes and this amazing chutney will be ready.
In our city, this chutney is sold in the market but particularly with Samosa only in most of the food points. However we usually make it being very tasty and easy to make chutney. It is very convenient to make and goes well with many of the fried snacks.
VIDEO RECIPE for Imli aur Pyaz ki chutney
INGREDIENTS for Imli aur Pyaz ki chutney
Tamarind (Imli) pulp – 1/2 cup
Onion (chopped) – 1
Carom seeds (roasted) – 1/4 tsp
Salt as per taste
Red chilli powder – 1/8 tsp
METHOD
1. Take carom seeds and dry roast them on a hot tawa. Keep aside.
2. Take a  bowl and add all the ingredients and mix them well with a spoon.
3. your Imli Aur Pyaz Ki Chutney is ready.
4. Place it in the refrigerator, if not needed to serve immediately.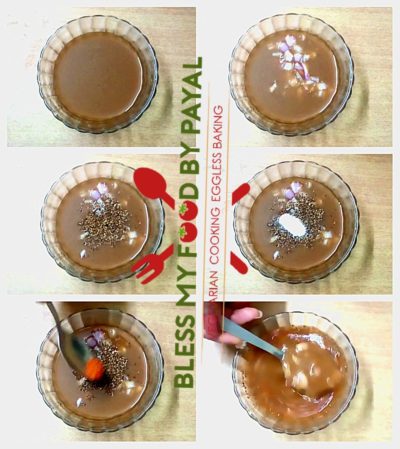 NOTE
* If you do not know that how to make tamarind pulp, then let us make it clear it is not a tedious job. Just soak 2 tablespoons of tamarind in 1/2 cup of water for 5 – 10 minutes, mash with hand or some spoon to get most extract out of tamarind and thereafter pass the water through sieve. That water is your tamarind pulp. However, if these are winters going on, then better to soak the tamarind in sightly warm water for better results.
*  If the consistency of your tamarind pulp is thick and you need is some flowing consistency, then add water to adjust the consistency.
Regards
PAYAL BALI SHARMA
SHAILENDER SHARMA