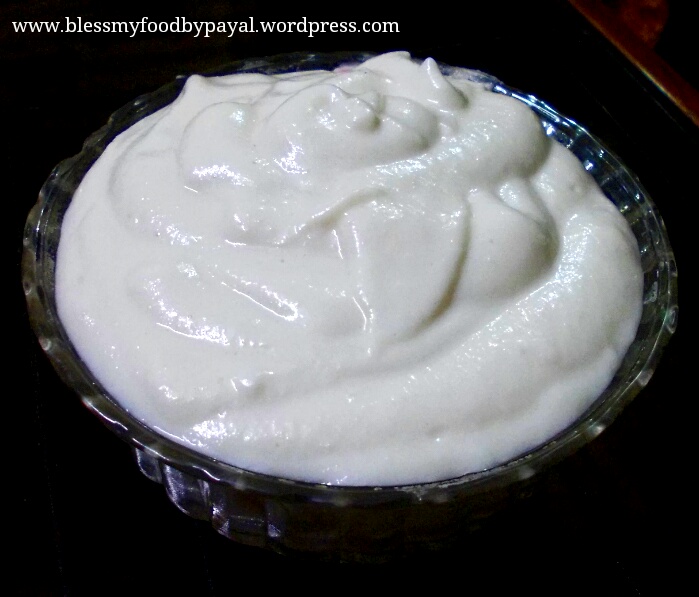 05 Jun

how to make whipped cream from milk

how to make whipped cream from milk with step wise pictorial recipe is here.

You have to believe me, making a whipped cream from milk is such an effortless task that you will find making it at home easier than going to market to buy it.

Whipped cream is a popular topping for fruit and desserts such as pie, cupcakes, cake, milkshakes, waffle, hot chocolate, Jello and puddings. It is also served on coffee. Whipped cream can be used as an ingredient in many of the delicious desserts, for example as a filling for ice creams, profiteroles and layer cakes.

So let's make our own whipped cream from milk…

INGREDIENTS

cold water 1/4 Cup

gelatin  2 tsp

(we have used vegetarian gelatin, but you can use non veg gelatin also.)

Milk** (full fat) 1 cup

Vanilla*** essence/extract 1/2 tbsp

Powdered sugar 1/4 cup

YIELDS

About 1.5 cup

METHOD
Take cold water in a pan.
Then add gelatin in the water and let it rest for 10 minutes without disturbing the pan so that gelatin can absorb some of the water.
After 10 minutes are over, place the pan on a medium heat and stir the mixture until the gell dissolves completely.
off the flame and let the mixture to cool down to room temperature.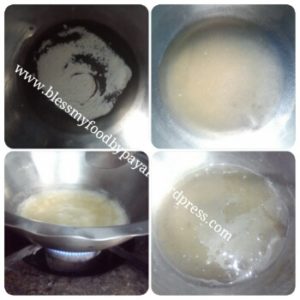 When the mixture is completely cool, take one more large bowl & add milk in it.
Add the gell mixture into milk & whisk them so that the gell mixture is combined with milk properly.
Then add powdered sugar & mix well.
add vanilla essence or any other essence to the milk mixture & mix until there are no lumps.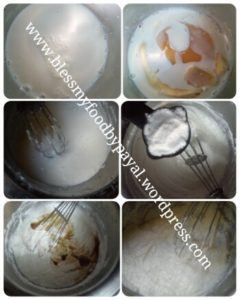 Now place the bowl on the higher rack of the refrigerator and leave it to chill for about 1 to 1.5 hours.
Along with the bowl, also place the beaters**** in the refrigerator.
As long as the mixture is placed in the refrigerator, stir the mixture about once every 15 minutes to prevent the ingredients from separating.
When the ingredients are cool, take one more big bowl in which you can conveniently place the bowl filled with mixture.
Add few ice cubes in the big bowl and instantly bring out the mixture filled bowl from the refrigerator.
*****. Place the mixture filled bowl in the middle of the ice cubes & begin to beat the mixture with a beater (which was also placed in refrigerator for chilling).
Keep mixing****** the ingredients till the time they begin to form soft peaks like a whipping cream.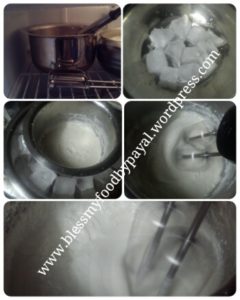 Your whipped cream from milk is ready. Place it in the refrigerator and use within 24 hours. Use it for the purpose of icing a cake or in the making of ice cream or whatever the way you want to. Bring it out from the refrigerator, give a good blend & slot in into your recipe.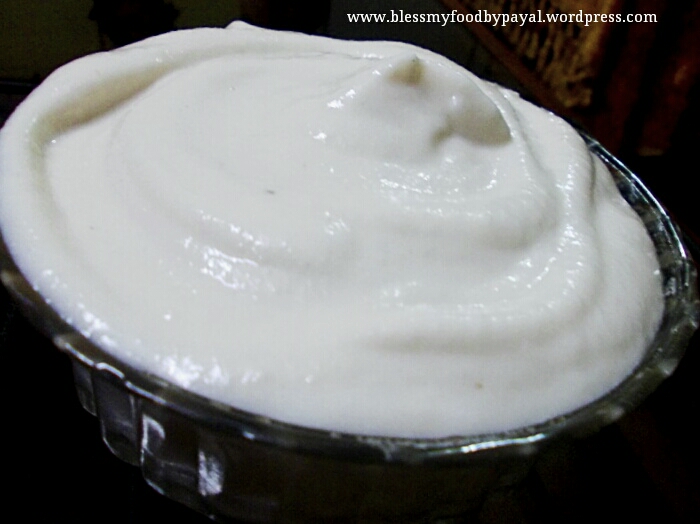 NOTE
* In place of vegetarian gelatin, you can also use agar powder. It is another vegetarian substitute of gelatin but i haven't tried this recipe with Agar as it is not available in my city.
**Make sure to use whole milk & not non-fat or 2%. Such type of milk does not hold enough fat to be whipped.
*** if you want a different flavor depending upon for which recipe you are preparing the whipped cream, you can always use a different kind of essence. Add any essence of your choice at that very stage (para no  8 herein above) at which i have added vanilla essence.
**** & ***** In order to speed up the mixing process and prevent separation, chilling your beaters & using ice cubes by way of double bowl method is very helpful.
******Once cream attains the desired consistency, stop mixing immediately. If you over mix your cream, it may start to curdle or loose its light, fluffy texture.
whipping cream is used to make many of the delicious recipes, especially Ice Creams & cakes.
Regards
PAYAL BALI SHARMA
SHAILENDER SHARMA