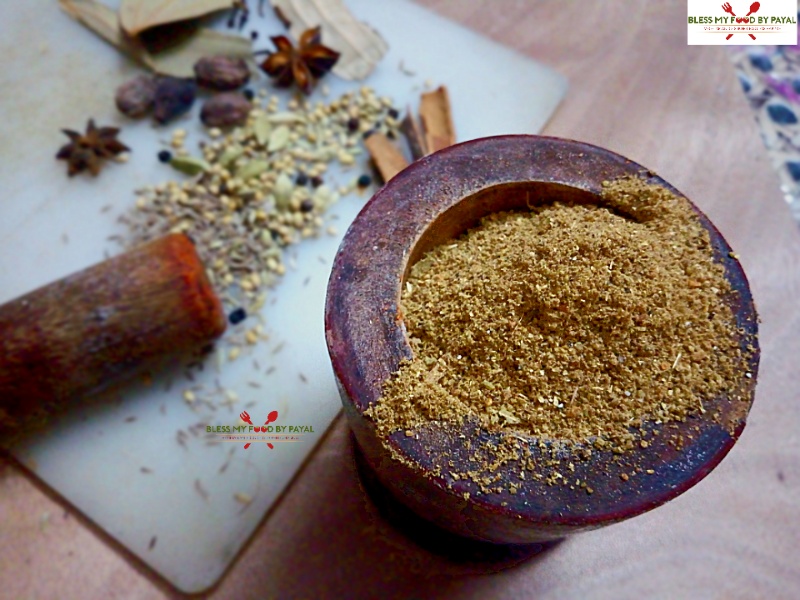 08 Sep

homemade garam masala | garam masala recipe

homemade garam masala | garam masala recipe | how to make garam masala at home with step wise pictorial and video method.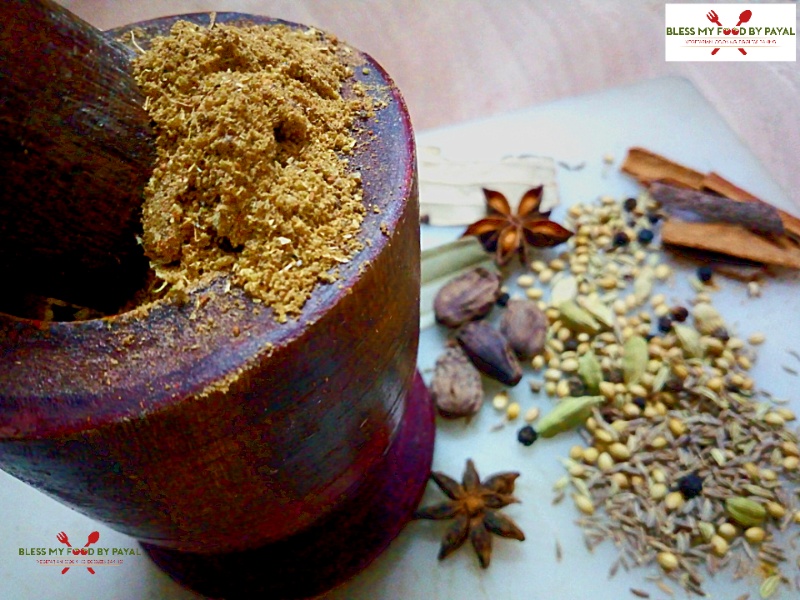 Garam is a hindi word which means "hot" and Masala means "mixture of spices". Garam refers to "heating the body" in the Ayurvedic sense of the word, as all the spices used in making (Homemade) Garam Masala are believed to elevate body temperature in Ayurvedic medicine and "Masala" is referred to a blend of ground spices common in cuisines from the Indian subcontinent.
Homemade Garam Masala is not just good from the view point of health benefits only, but it takes the taste and aroma of vegetables, curries, snacks or wherever you use it, to another level. So make your dishes more tasty by adding Homemade Garam Masala.
Also have a look at other Masala recipes from this blog: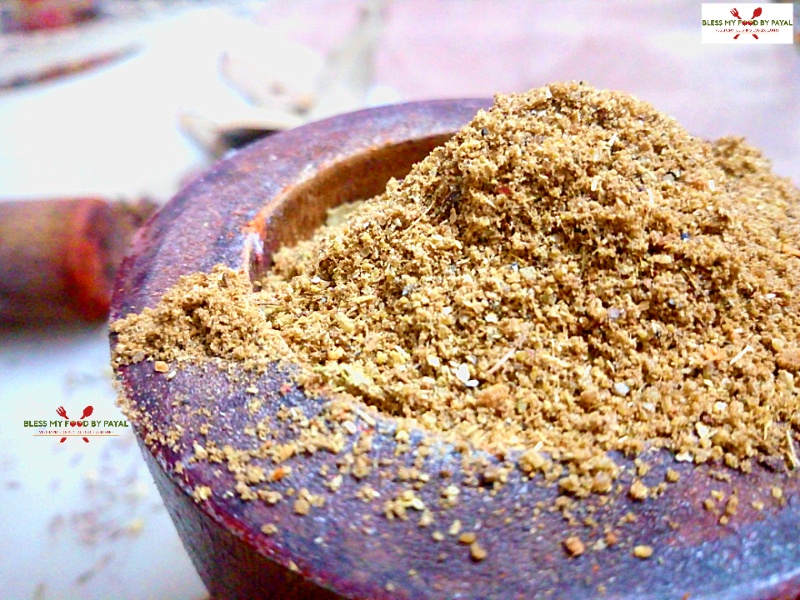 Video Recipe of homemade garam masala
INGREDIENTS
Coriander seeds – 4 tbsp
Black Cardamom – 2 pods
Mace – 2 pieces
Cumin seeds – 2 tbsp
Green Cardamom – 15 pods
Nutmeg – 1/2 piece
Black pepper – 1 tsp
Star Anise – 1 flower
Cinnamon – 3 sticks of about 2 inches each.
Cloves – 10
Fennel seeds – 2 tsp
Bay leaves – 5 to 7
METHOD
1. Take coriander seeds and dry roast them in a pan on low flame for couple of seconds. Keep aside in a bowl.
2. Then take black Cardamom and mace and dry roast them too on low flame. Transfer them to the same bowl carrying roasted coriander seeds.
3. Time to add Cumin seeds, Green Cardamom, Nutmeg, Black pepper, Star Anise, Cinnamon and Cloves in the pan & dry roast them also for couple of seconds. Keep in the same bowl.
4. Dry roast fennel seeds and place in the bowl.
5. Now it's a turn of bay leaves. Dry roast them too untill crisp and transfer to bowl carrying all other roasted spices.
6. Let the ingredients kept in the bowl turn completely cool.
7. Transfer them into a blender and grind to a fine powder.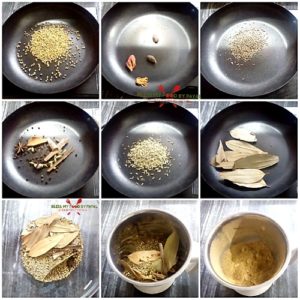 Your Homemade Garam Masala is ready. Store it in a airtight container.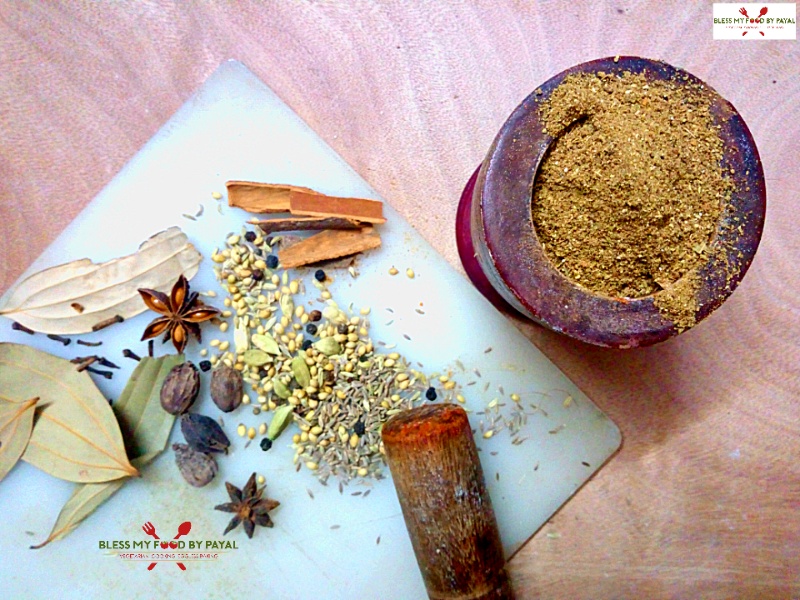 NOTE
* Keep in mind that roasting of all the spices is to be done on low flame only.
* Keep stirring constantly to prevent the spices from getting burnt.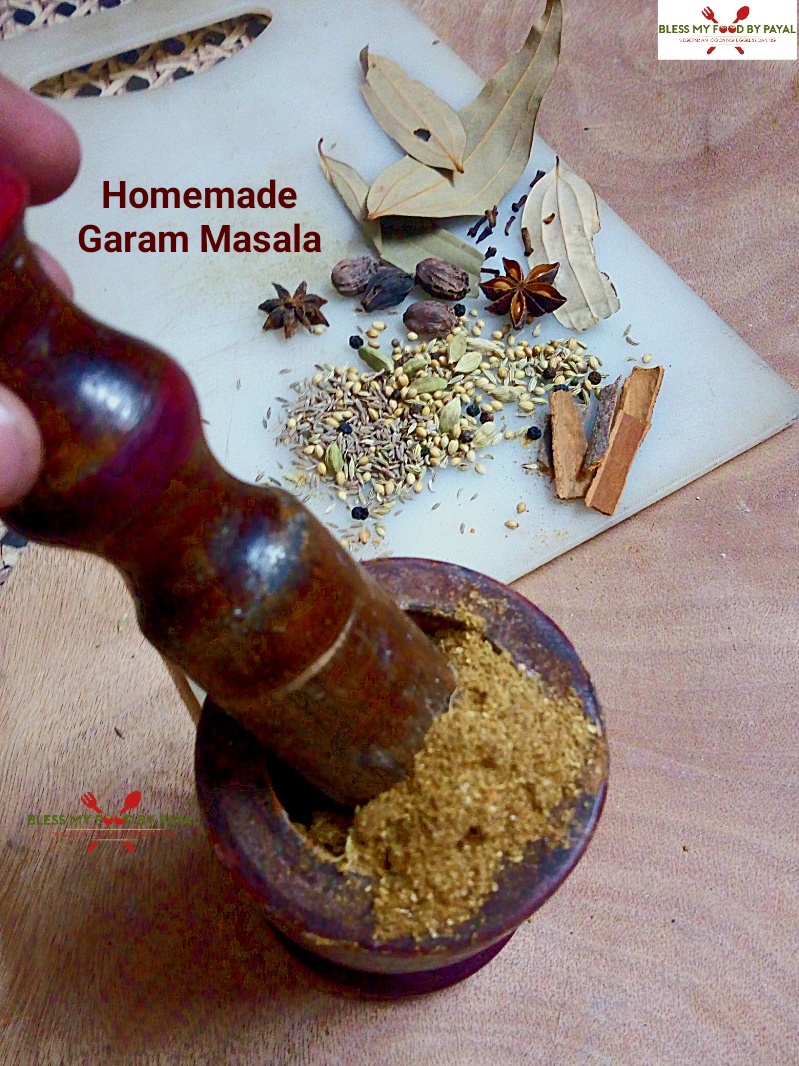 Feel Free To Ask Queries, If Any…
Regards
PAYAL BALI SHARMA
SHAILENDER SHARMA