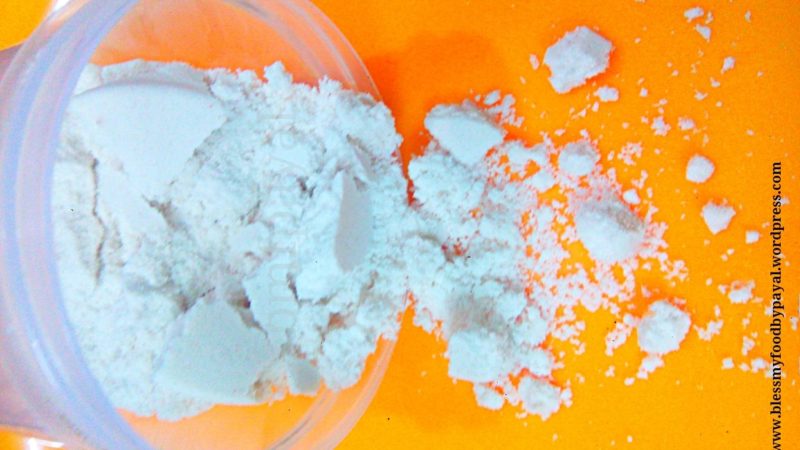 28 Mar

homemade eno salt | homemade fruit salt | eno

homemade eno salt |  homemade fruit salt | eno is one of the most easy recipe to be made at home with no efforts almost.

Eno fruit salt is a combination of 46% of baking soda (sodium bicarbonate), 44% citric acid and 10% soda S (sodium carbonate). It is a very popular antacid which provides instant relief from gas and acidity.
In addition to give medicinal benefits, it is also used for baking. It causes the flours to rise and bring all the fluffiness and softness in them. Eno is used in varied food preparations like pancakes, Dhoklas, Khaman, Idli, Dosa etc.

When ever we think of ENO, a funny thought strikes our mind.

We think…

.….Eno is a very clever salt. It applies the ointment on the wounds given by itself.

Surprised by our words???

Then see how we are right!!!

It makes (where recommended) the recipes more delicious by bringing softness and fluffiness in them and when we suffer acidity due to over eating (recipes being delicious) , it again appears for our rescue through a glass of water. 🙂
Video recipe of homemade eno salt
In this post, we are going to share 2 recipes of homemade eno salt.
one eno in powdered form & Second in liquid form.
as already mentioned, we all know that eno serves 2 purposes. where it is used for cooking purposes on one hand, it is used to consume by mixing it in water in case of acidity on the other.
Our first recipe, which is in powdered form, serves both the purposes but the second recipe of eno (named as Instant Recipe of eno)  can only be used if you have acidic problem.
RECIPE NO. 1 of homemade eno (For cooking purpose as well as In case of acidity)
INGREDIENTS:-
Citric acid / Nimbu Sat / Tatri – 40 gms (about 8.11 tsp)
Baking Soda – 55 gms (about 11.15 tsp)
Rock salt – 5 gm (about 1 tsp)
METHOD
1. grind the Tatri (as we are using it) and make a fine powder out of it.
2. Now mix the powdered tatri, baking soda and rock salt together.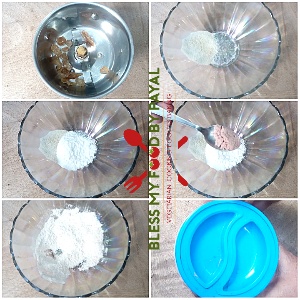 Your homemade eno salt is ready.
Keep it in an air tight glass bottle and make Instant Khaman Dhokla, Tricolor Dhokla, oats idli & 3 ingredients chocolate muffins with it.
in case of acidity, add 1 tsp of homemade eno salt in a glass of water and drink.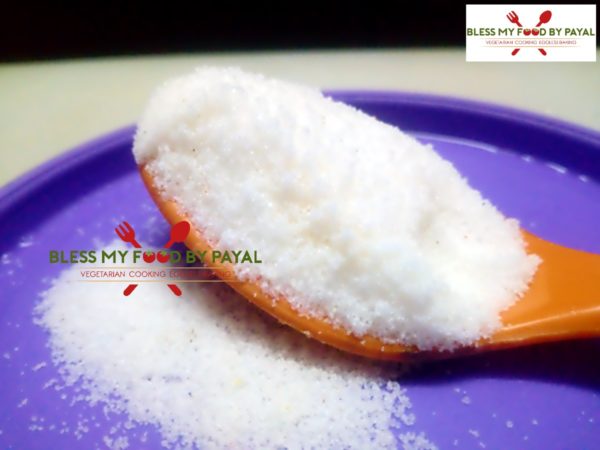 But in case you don't have Citric acid or Tatri in your possession and you are suffering from acidity, then the second method comes to your rescue.
RECIPE NO. 2 of Homemade eno (In case of acidity only)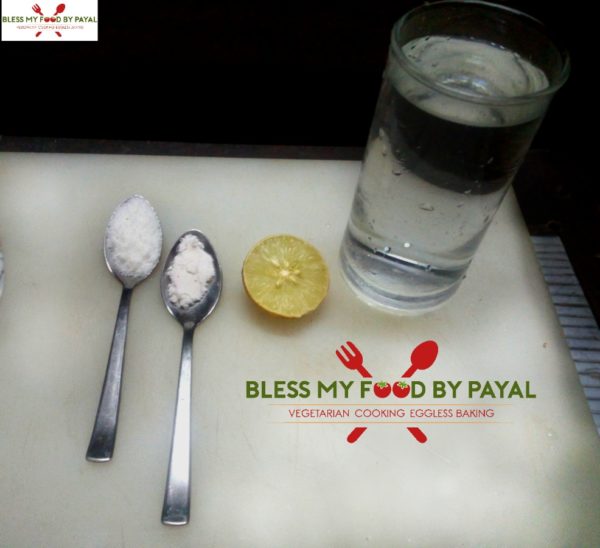 INGREDIENTS (for 1 glass)
water – 1 glass
rock salt – 1/8 tsp
juice of half lemon
baking soda – 1/4 tsp
METHOD
1. take water at room temperature in a glass.
2. add rock salt & lemon juice in it.
3. At last, add Baking soda.
4. mix and immediately drink in one go in case of acidity.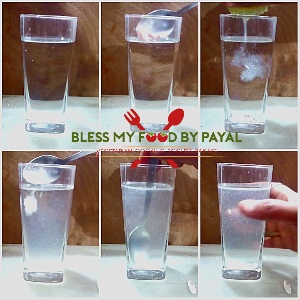 NOTE:-
1. Citric acid, Nimbu Sat or Tatri is one and the same thing available in the market in different looks. Tatri and Nimbu Sat are the Hindi words for Citric Acid. Tatri, also named as Nimbu Sat, is available in the market in the form of crystals whereas Citric Acid is available in a powdered form whereas . We preferred Tatri over Citric Acid because Tatri is more economical and pure being in a raw form and also easily available.
2. The given measurement of ingredients mentioned above yield the quantity of homemade Eno equal to the market brought Eno i.e. 100 grams.
3. One sachet of store brought Eno is equal to 1 tsp of homemade Eno.
Feel free to ask queries, if any…..