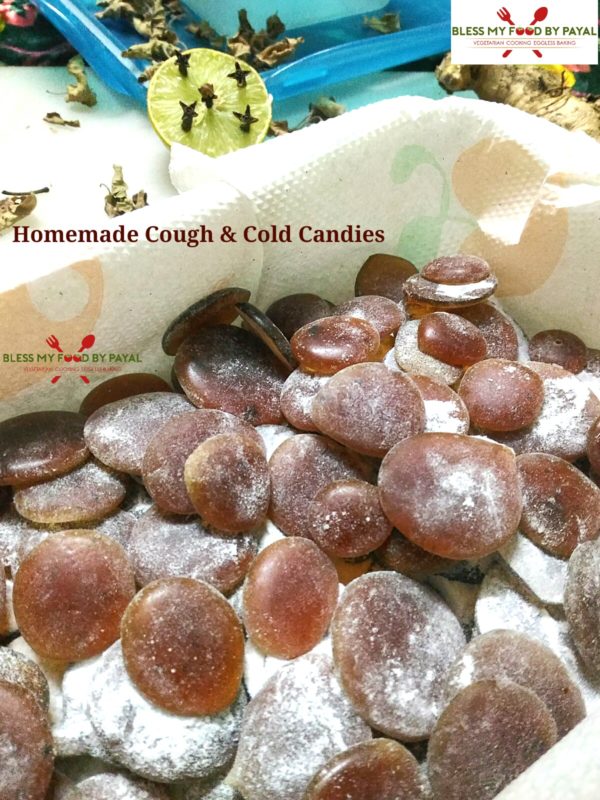 09 Dec

Homemade Cough & Cold Candies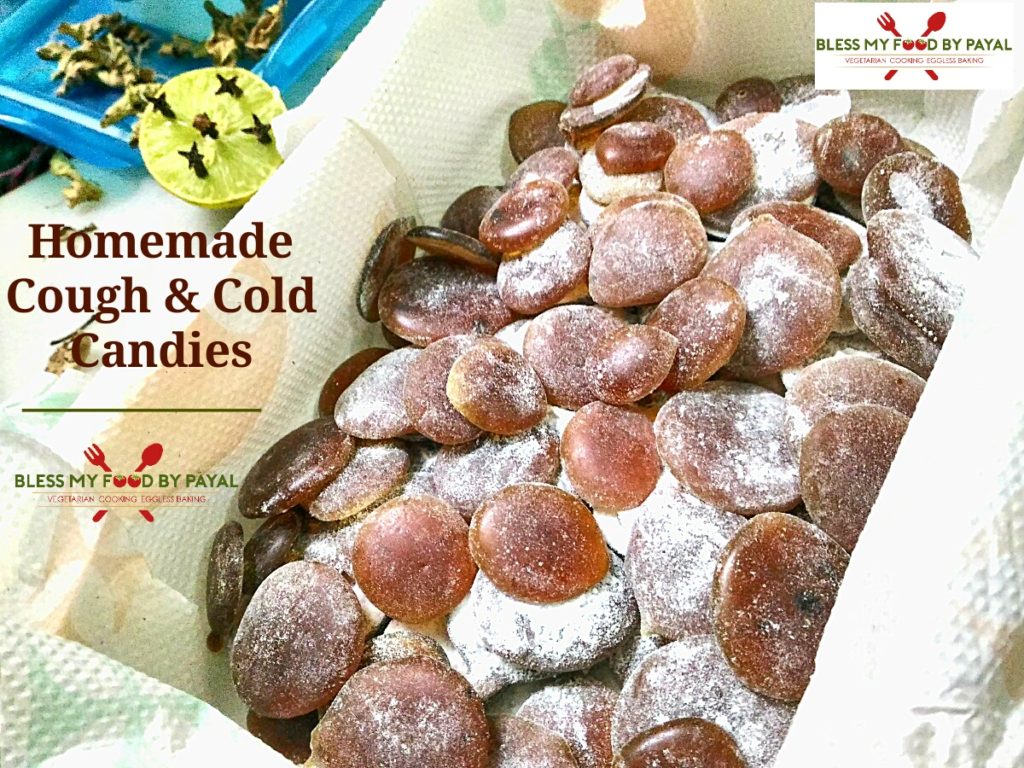 Stepwise video & pictorial recipe of Homemade Cough & Cold Candies.
Cough & Cold are two such ailments who don't know any season or major reason behind their arrival. Either it be kids or adults, these 2 problems come across oftenly. Therefore we have a solid reason to make this recipe being chemical free and easy to make. Although these Homemade Cough & Cold Candies have a medicinal purpose, but children will not take it as a medicine as it is good in taste and they will love it like any other candies.
So whenever anyone is having cough or cold in your family, just make these easy candies and give it to them. Made with common ingredients from the kitchen which has no side effects, these candies are no way harmful to anyone.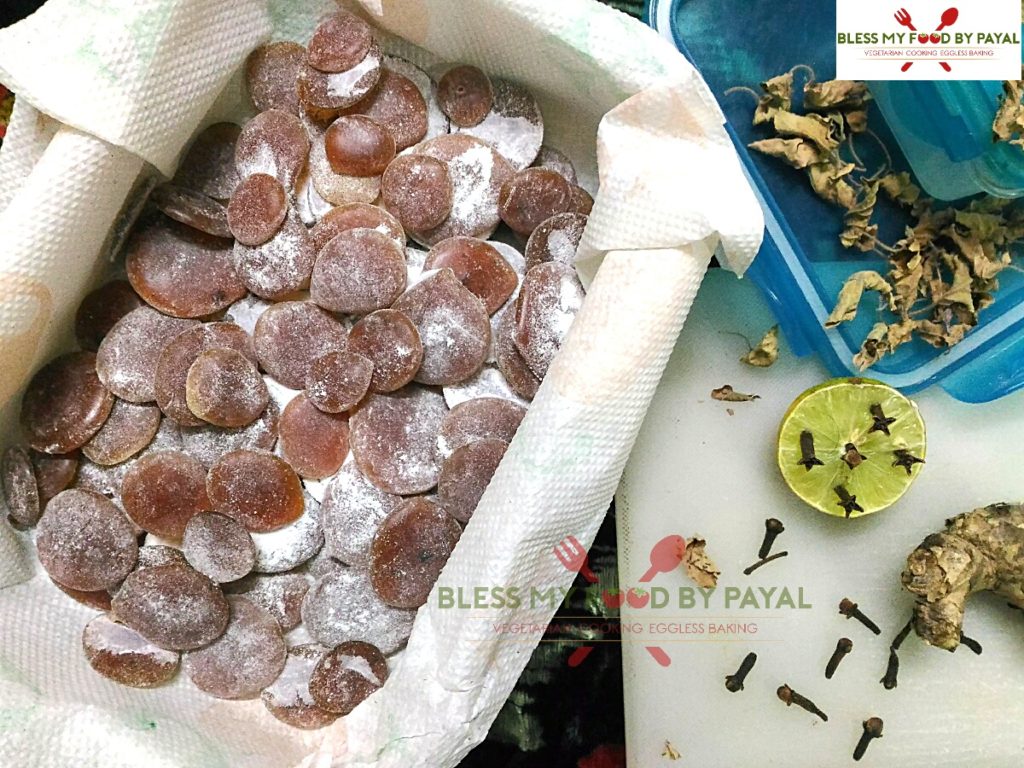 But in case of choronical cough & cold, only a Doctor should be consulted.
VIDEO RECIPE
TEXT RECIPE
INGREDIENTS
Basil leaves/Tulsi ke Pattay – 8-10
Sugar – 1 Cup
Dry Ginger Powder/ Sonth Powder – 1/2 tsp
Cloves/Loung – 5
Honey – 1 tsp
Lemon Juice – 1 tbsp
Water – 1 Cup
Icing sugar – as per need
Special Equipments needed
Butter paper
METHOD
1. Wash Basil leaves & Crush cloves to powder and keep aside.
2. Take 1 cup of water in a pan and add Basil leaves in it. Put it on a high flame.
3. When the water begins to boil, bring the flame on low.
4. Let the water boil until it reduces to 1/2 cup.
5. Switch off the flame and remove Basil leaves from the water.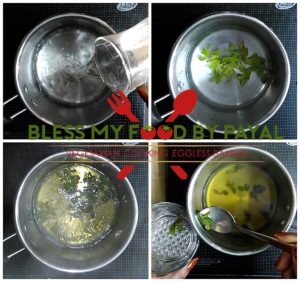 6. Now add Sugar, ginger powder, powdered cloves, lemon juice and honey in that water.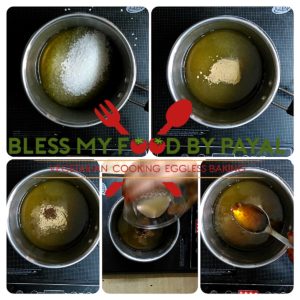 7. Again switch on the flame on high flame.
8. Bring the flame on low when the water begins to boil. Keep stirring.
9. Let the water boil for 15 to 20 minutes.
10. When the water reaches to some thick consistency like that of a soup, switch off the flame.
11. Put the drops of syrup on butter paper one by one with the help of a spoon.
12. After the droplets are placed, again sprinkle some icing sugar on the drops.
13. Within 2 to 3 minutes, those droplets will turn hard and become like a candy.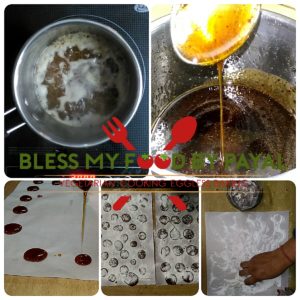 Store them in a dry and cool place in some airtight jar along with some of the icing sugar, so that candies shouldn't stick to each other.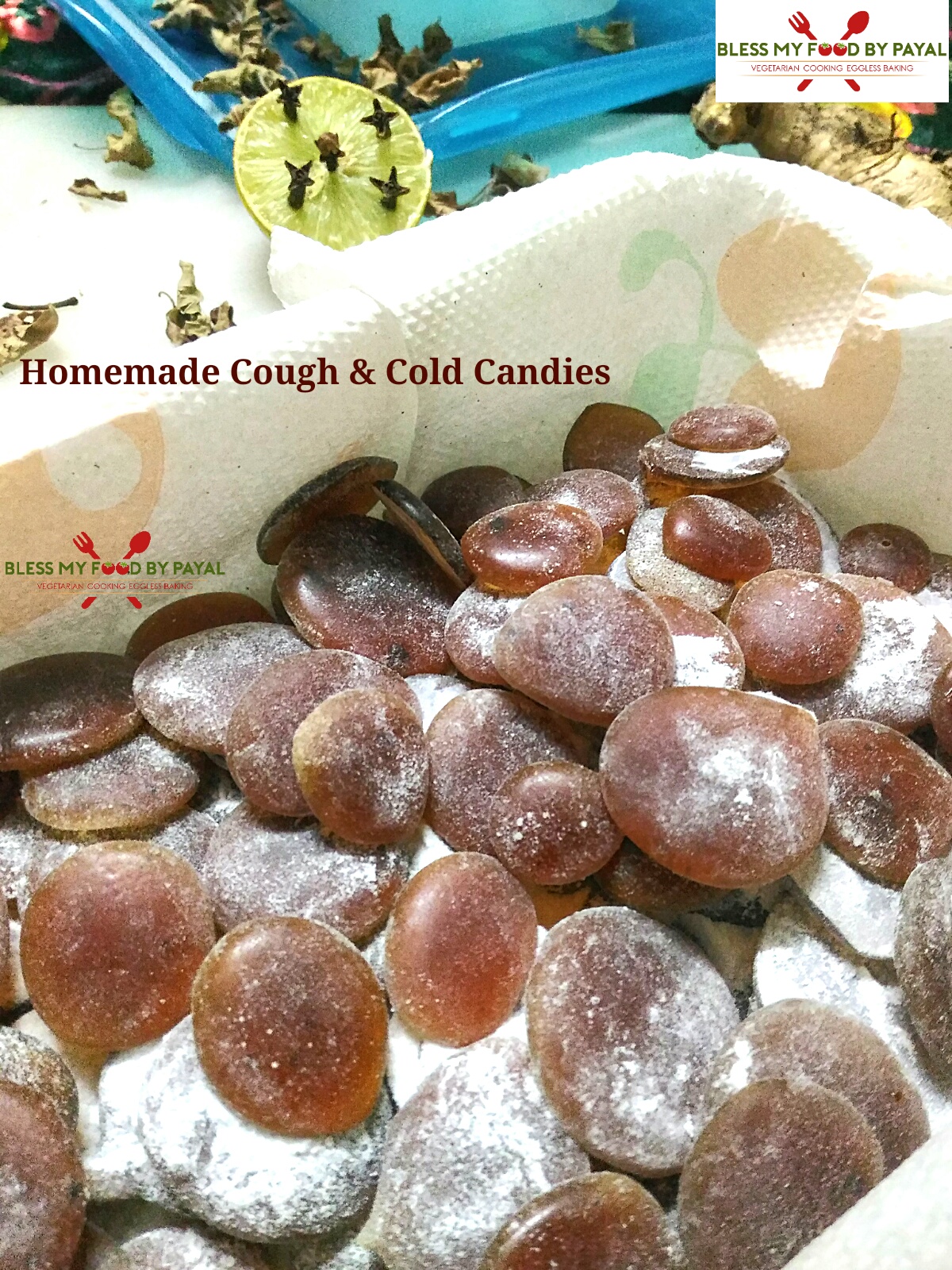 NOTES
* If you don't have Basil leaves, then only take 1/2 Cup of water and begin the process from step 6.
* Use fresh ginger juice in case of non availability of ginger powder.
* The substitute of icing sugar is powdered sugar. Just grind some sugar in a grinder and use accordingly.
*Silicone sheet gives better results than butter paper but no worry in case your don't have such sheet. We too don't have but butter paper went fine.
Feel Free To Ask Queries, If Any…
Regards
PAYAL BALI SHARMA
SHAILENDER SHARMA
To get easy access to our new and upcoming recipes, don't forget to hit the  FOLLOW button.