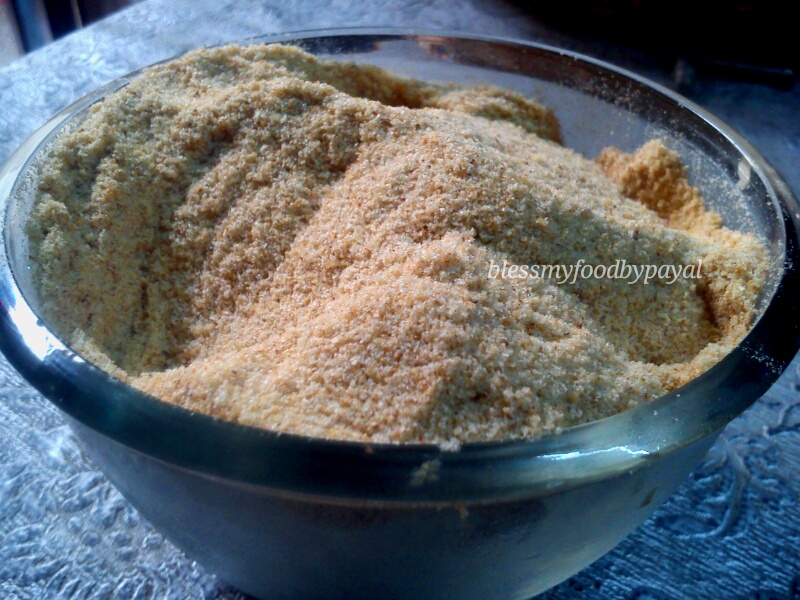 28 Jan

Homemade Breadcrums | how to make breadcrums at home

Homemade Breadcrums | how to make breadcrums at home recipe is given here under.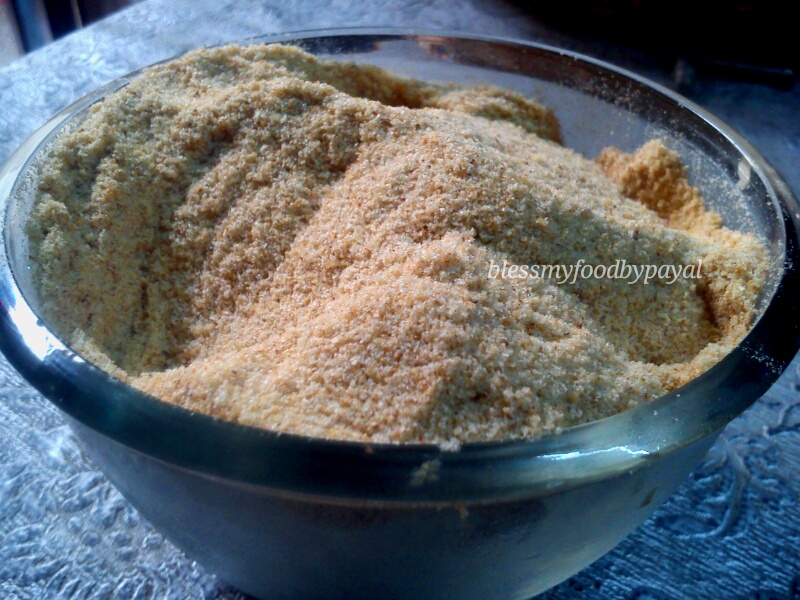 We all habitually have some left behind bread slices in the refrigerator or at times we prepare the recipes which ask for cutting the outer edges of the bread and only use the inner portion….like we too have prepared Cheesy Discs, Bread Ice Cream and Bread Pastry. In that case, the outer edges are left unattended. This recipe of homemade breadcrumbs also permits to use that discarded portion.
Very easy to make but are very useful. Breadcrumbs are used for the purpose of coating the snacks. It works as a binder and also makes the snacks crispy. We have used the breadcrumbs to make Aloo Tikki crispy.
INGREDIENTS
BREAD (White and/or Brown) – 5 to 7 slices or as much as you have. You can also use leftover stale bread.
METHOD
Breadcrumbs are made by grinding the dry bread. Simple!
However, there are 4 ways to dry the Bread :
No. 1. Toast the bread on dry hot tawa until crisp.
No. 2. Place the bread slices in a plastic wrapper and keep it in the freezer for about an hour or until the bread becomes dry.
No. 3. Place the bread slices under the sun until all the moisture from the bread is evaporated. Do turn the sides of the bread slices when one side is completely dried.
No. 4. Preheat you oven from both up & down for atleast 10 minutes @180 degree C. Then place the bread slices in the baking tray and bake it for 5-6 minutes until the bread slices turn golden brown.
When the bread becomes dry by using any of the above mentioned methods, roughly break the bread slices into pieces and grind it as fine as possible. Remove any moist lump, if formed, after grinding the dry bread slices.
Store the breadcrumbs in airtight container in refrigerator for a couple of months.
Regards
PAYAL BALI SHARMA
SHAILENDER SHARMA