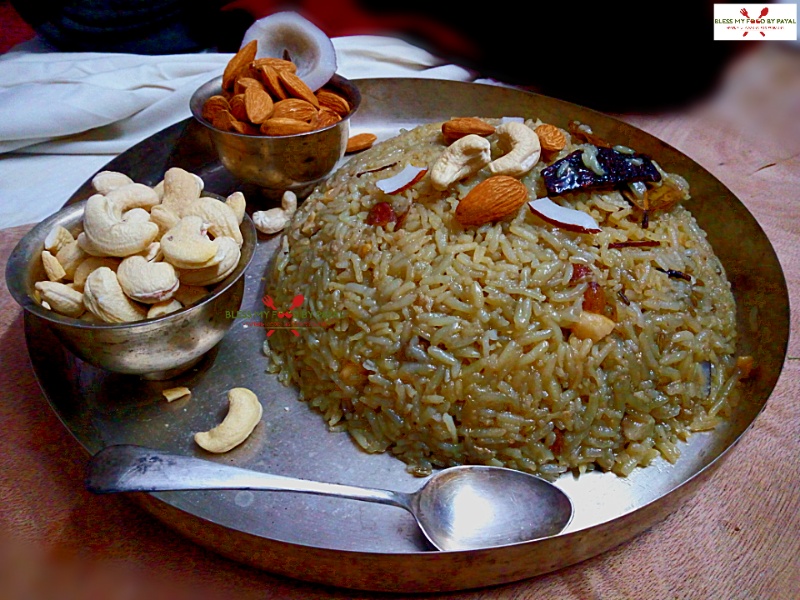 25 Nov

gur wale chawal | gur ke chawal | jaggery rice recipe

gur wale chawal | gur ke chawal | jaggery rice recipe with step wise pictorial and video method.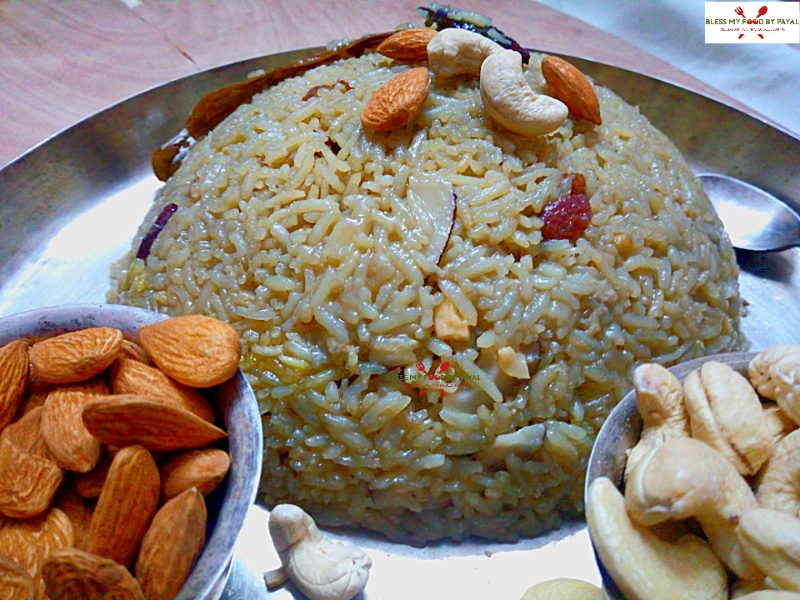 gur wale chawal | gur ke chawal | jaggery rice recipe is a traditional pakistani recipe which is a known dessert made especially during winters only obviously for the reason that gur, which means jaggery in English, is warm in nature. And the warmth and goodness of gur is very beneficial for our body.
gur wale chawal | gur ke chawal | jaggery rice recipe is being prepared in our house since time immemorial. There are number of gur wale chawal recipes available on internet but we preferred to stick to our traditional recipe. One reason that we all are usually very attached to our traditional values and second this is the most easy recipe we have ever seen.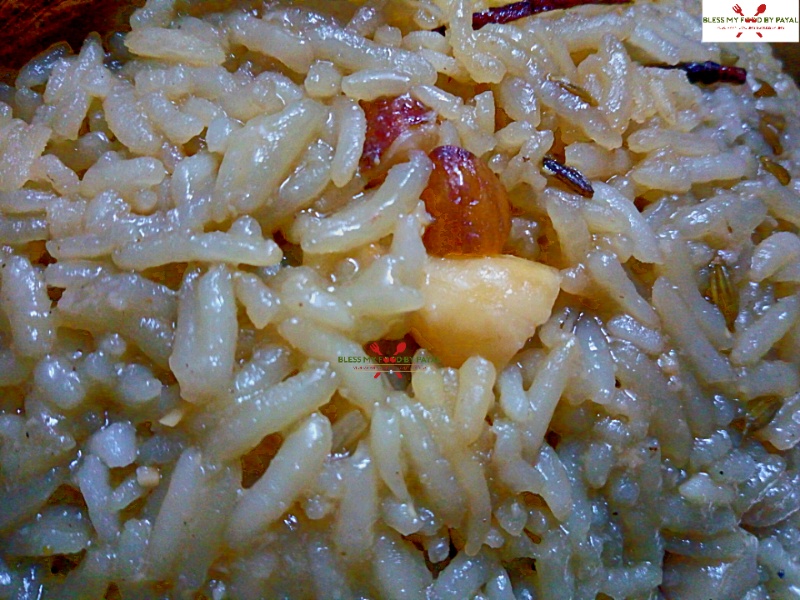 to make this gur wale chawal, there's nothing to be done which is hardcore. no crushing of jaggery, no separate cooking of different ingredients, just throw in all the ingredients in pressure cooker, two whistles and you are done.
And you know one strange thing…? gur wale chawal doesn't taste that much good when they are fresh. We usually make them at night and cherish after the dinner. But on next morning, the leftovers taste much more yummiest. if don't believe, then do try yourself.
if you like sweet rice, have a look at another recipe of meethe chawal in this blog.

Youtube : gur wale chawal
text recipe of gur wale chawal
INGREDIENTS
Basmati rice – 1 cup
gur/jaggery – 250 gms
Desi ghee – 2 tbsp
Bay leaf – 1
Cinnamon stick of 1 inch – 1
Coves – 2
Green cardamoms – 3 pods
Fennel seeds – 1 tbsp
Milk – 1/2 cup
Water – 2 cup + for soaking rice
Dry fruits of your choice (we added roughly chopped almonds, cashews and coconut)
METHOD
1. Wash and soak rice for about 20 minutes.
2. Take a pressure cooker and place it on low flame.
3. Add desi ghee, bay leaf, cinnamon, cloves, green cardamom, almonds, cashews and coconut and saute for few seconds.
4. Add milk, jaggery (no need to crush), drained rice, 2 cups of water and fennel seeds. Just give it a slight mix.
5. Close the lid of pressure cooker and let the rice cook up to 2 whistles on medium flame.
6. Open the lid of cooker when pressure releases.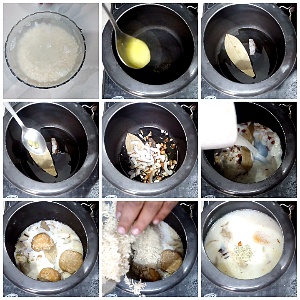 Your gur wale chawal are ready. Enjoy.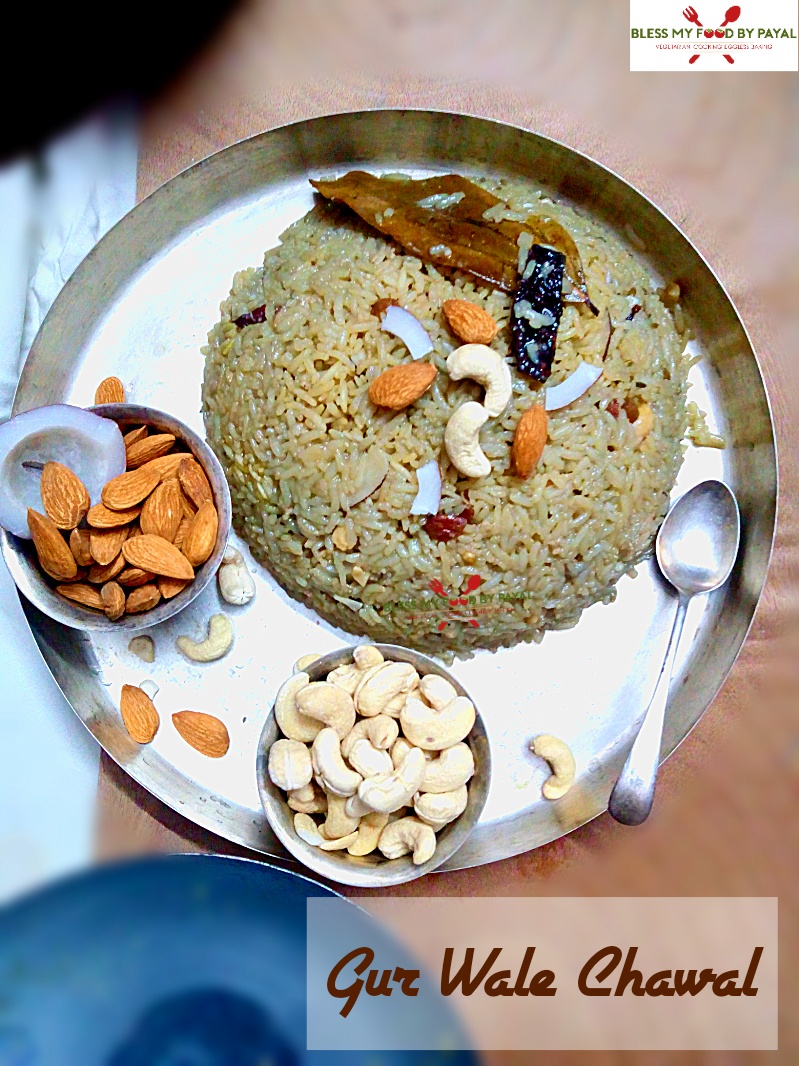 Feel Free To Ask Queries, If Any…
Regards
PAYAL BALI SHARMA
SHAILENDER SHARMA
Please subscribe to get easy access to our new and upcoming recipes.