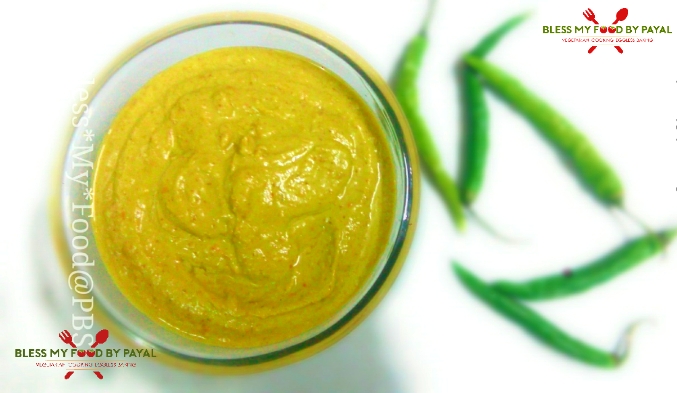 04 Sep

Green Chilli Hot Sauce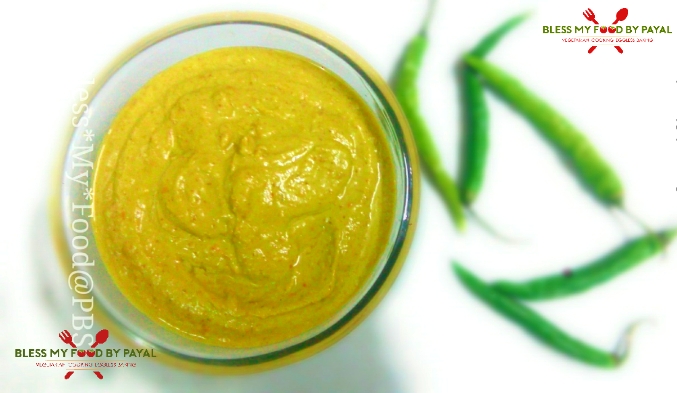 Stepwise pictorial recipe of Green Chilli hot sauce.
This hot sauce is widely used as a dip with the snacks and is one of the prime ingredient of Chinese cuisine. However dailysuperfoodlove suggests that hot sauce carries lots of health benefits too. Hot sauce, either Green or Red….
Aids in successful weight loss
Improves circulation and arterial health.
Endorphin rush results in better mood.
Provides natural pain relief for migraines.
Fights body-wide inflammation – including arthritis.
Lowers blood pressure and LDL (bad cholesterol).
Improves immune system function
Helps get rid of mucus that causes congestion.
Boosts your body's ability to fight allergens.
Causes cancer cells to commit apoptosis (cell suicide)
It further suggests that you need to be careful about how much hot sauce you put on your food. If you can't handle the heat, the health benefits of hot sauce aren't going to do you much good. Start small (a dash or two) and build up your tolerance.
INGREDIENTS
Green chillies* 200 gram
Vinegar ¾ cup
Cumin seeds 2 tsp
Ginger  1 small piece
Salt- 2 tsp
Asafetida (Hing) – a pinch
Oil – 2.5 tbsp
Water 1/2 cup
METHOD
1. Wash the green chillies properly, remove their stems & roughly cut in pieces. Keep aside.
2. Roughly cut the ginger and keep aside.
3. Heat oil in a pan & add cumin seeds and asafetida to it and let them roast for a couple of seconds. 4. Now add the green chillies and ginger to the pan. Add salt. Stir it for 1-2 minutes.
5. Now add water & cover the pan with a lid.
6. Let the chillies cook for about 5 minutes on low flame. Open the cover and mix it well. Again cover the pan and let it cook for another 5-6 minutes.
7. When the chillies will become soft, remove the lid and let it cook for more 2-3 minutes unless all the water is evaporated & chillies become dry.
8. Switch off the flame and let the chillies cool down.
9. Once the chillies are cool, grind them with a vinegar.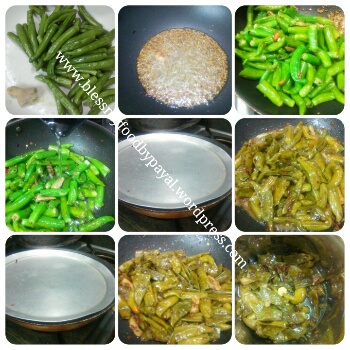 Green chilli hot sauce is ready. Store** the chilli sauce in a sterilized container/bottle.
Green chilli hot sauce is usually served with Snacks. Click here to see the variety of snacks recipes in this blog.
NOTE
*Green chillies come in 2 variants, small chillies & big chillies.
Small chillies are more spicy than the large one.
So for making a chilly sauce, you can choose any kind of chilly as per your choice. You can even use both the chillies in the equal proportion.
**Green chilli sauce can be stored for 2 to 3 months. It can be used upto 6 months if stored in the refrigerator.
Regards
PAYAL BALI SHARMA
Please Subscribe to have an access to our new and upcoming recipes.