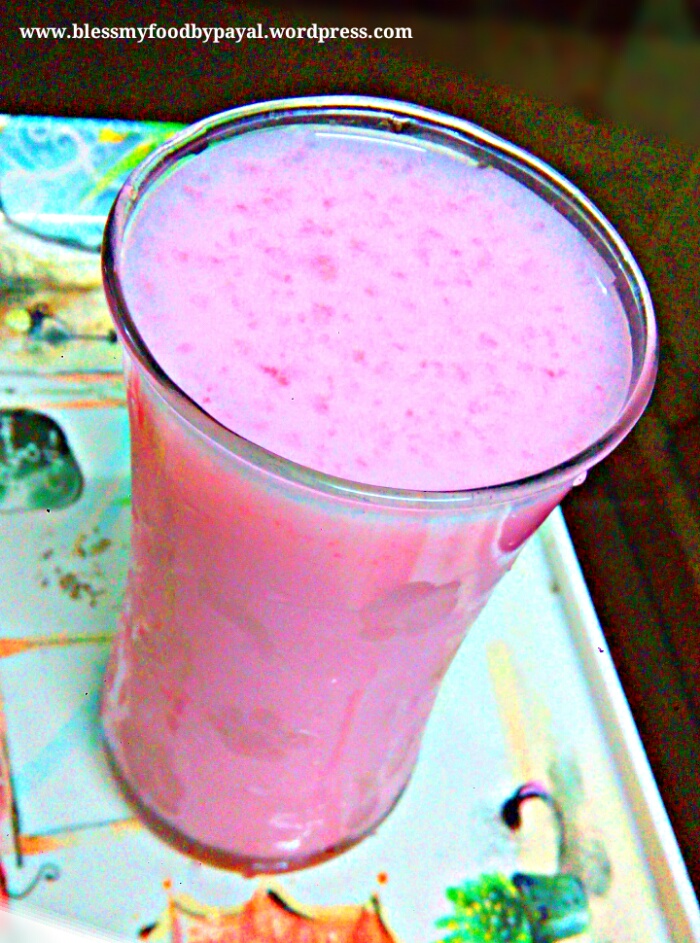 08 May

Gond Katire Wala Doodh | how to make milk using gond katira

Gond Katire Wala Doodh | how to make milk using gond katira recipe with step wise pictorial method.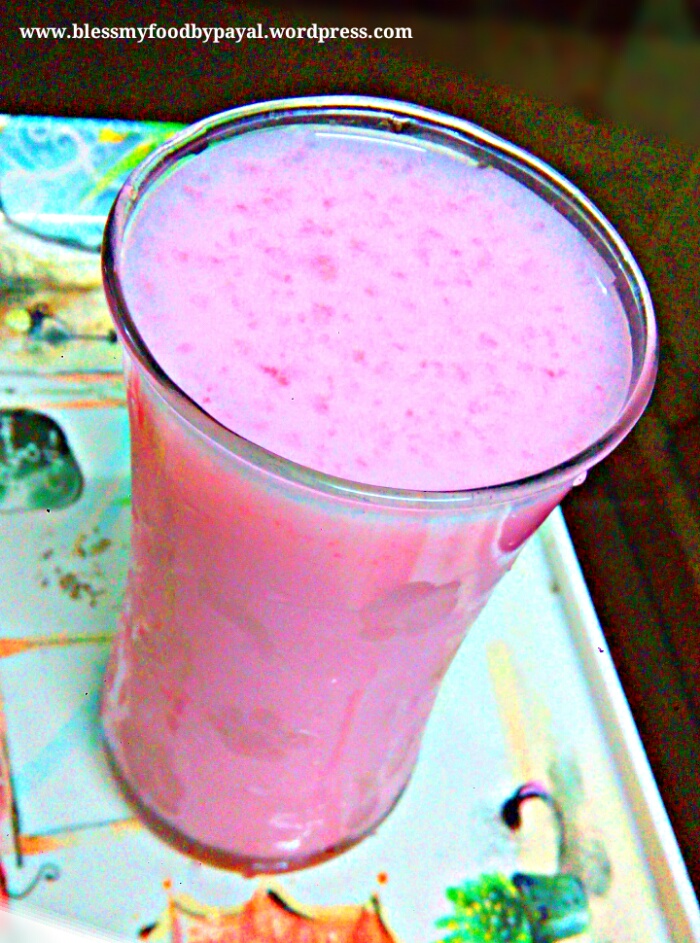 Stepwise pictorial recipe of Gond Katire wala Doodh.
In addition to other numerous health benefits, a daily dose of one glass of Gond Katire wala Doodh or intake of Gond Katira through any of the Gond Katira recipes, which has been mentioned in the end of this post, prevent heat stroke & works as a great medicine for those children who are having a problem of Nose Bleeding in summers. To know more about Gond Katira….
…..click on this link here below.
GOND KATIRA ; a cooling herb in summers.
INGREDIENTS
Fluffed Gond katira* – 2 tbsp
Sugar** 2 tbsp or as per taste
Milk (chilled) 1 glass
Ruhafza 1 tbsp (optional)
YIELDS
1 Serving
METHOD
Add all the ingredients in one glass & give it a gentle blend.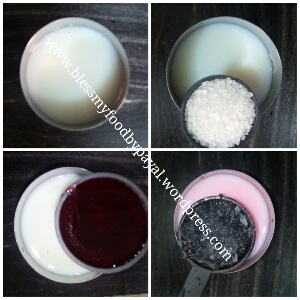 Enjoy chilled.
NOTE
*Although on the top of this post, the link is given to each and every detail regarding its preparation, but for the convenience of my readers, i am reproducing the method of making fluffy Gond Katira:
Take two small to average sized pieces of Gond katira and soak it overnight in water. In the morning it becomes downy and fluffy and its volume will be increased. Just wash it & use. But to keep the measurements & procedure appropriate, do see the mentioned post.
**Quantity of sugar will depend upon the fact that whether you are adding Ruhafza are not!
Also see other recipes with Gondh Katira : GOND KATIRA KHEER, GOND KATIRA SHARBAT.
Regards
PAYAL BALI SHARMA