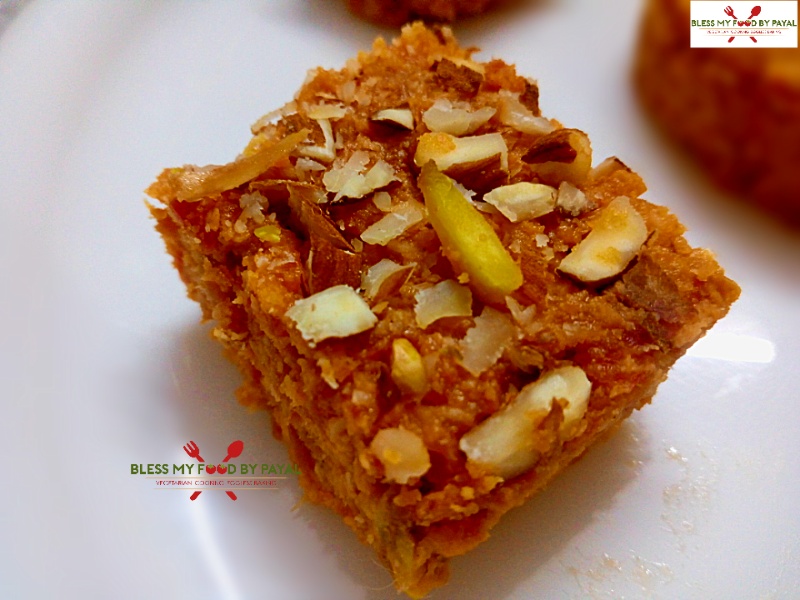 26 Dec

gajar ki barfi with desi ghee residue | carrot Barfi | gajar burfi recipe

gajar ki barfi with desi ghee residue | carrot Barfi | gajar burfi recipe with step wise pictorial and video method.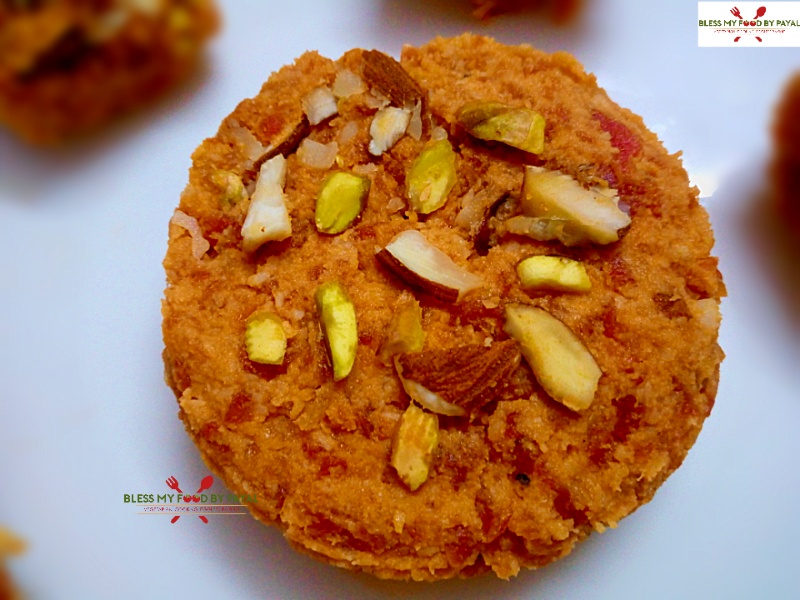 gajar ki barfi with desi ghee residue | carrot Barfi | gajar burfi recipe is an extremely delectable sweet which is not so common in making but once you try, it will definitely become a common recipe in your household.
During winters, gajar ka halwa is something very common and there's hardly any house in which it is not being prepared. The present recipe is an extension of gajar ka halwa but with little more ingredients.
Made with no hassle, carrots are shredded without grating and you can adopt the same formula for making gajar ka halwa.
this recipe is so delicious and you can make it for any occasion. the best part this recipe is that you can keep it in refrigerator for about a week.
it is to be noted here that this recipe is prepared using desi ghee residue. there are more the recipes made using desi ghee residue like custard flavoured paneer barfi from leftover ghee residue, eggless oats cookies with leftover ghee residue, Ladoo from leftover ghee residue, thekua recipe and khoya paneer recipe
so lets begin with the process
YouTube : Gajar ki barfi with desi ghee residue
INGREDIENTS
Carrots – 1 kg
Desi ghee – 2 tbsp + 1 tsp for greasing
Milk – 250 ml
Ghee Residue – 1 cup
Jaggery/sugar/brown sugar – 1 cup or as per taste
Cashews – 10-12
Green cardamoms – 4-5
Shredded coconut – 3/4 cup
Dry fruits of your choice
(we have used almonds, cashews and pistachios)
METHOD
1. Peel the skin of carrots & remove the stem part.
2. Cut them into 3-4 small pieces.
3. Wash them properly.
4. Put them into blender and blend coarsely.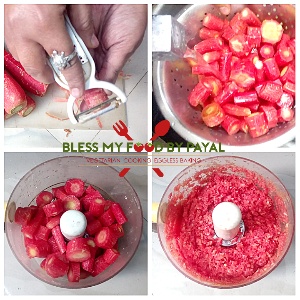 5. Add 2 tbsp of desi ghee in a kadai.
6. Transfer all the blended carrots into ghee.
7. Mix and cover the kadai with a lid.
8. Let carrots cook for 4 to 5 minutes until settle down.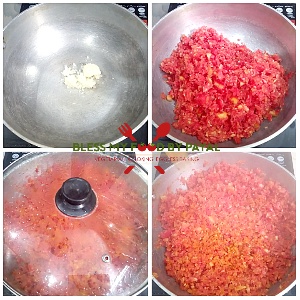 9. Add milk and mix.
10. Cook till all milk dries.
11. Add jaggery. Mix well. Keep cooking and keep stirring.
12. Jaggery will melt and become a syrup.
13. Let the syrup get absorbed.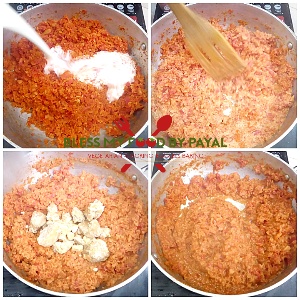 14. Take 10-12 cashews and 4-5 green cardamoms in a grinder and grind them into fine powder.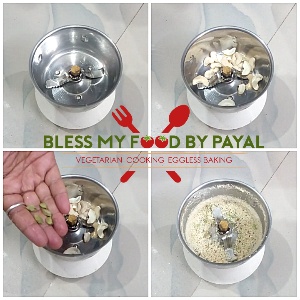 15. Add cashew powder into mixture. Mix well.
16. Add shredded coconut and mix thoroughly.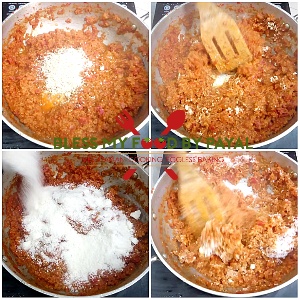 17. Add ghee residue and mix well. If you don't have ghee residue, then add mava/Khoya.
18. Keep cooking on low flame till the mixture comes together and starts leaving the kadai.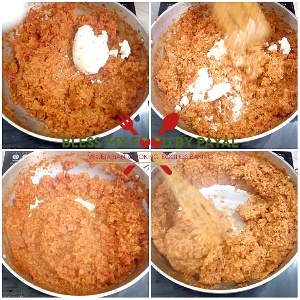 19. Grease a steel plate with desi ghee.
20. Transfer carrots mixture into plate and level properly.
21. Sprinkle some roughly chopped dry fruits.
22. Place the plate in refrigerator for 2-3 hours or until properly set. Cut into cubes of desired size.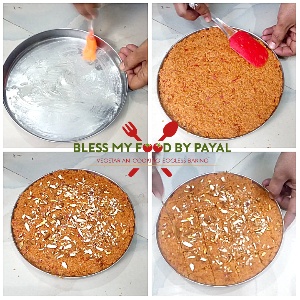 Your gajar ki Barfi is ready.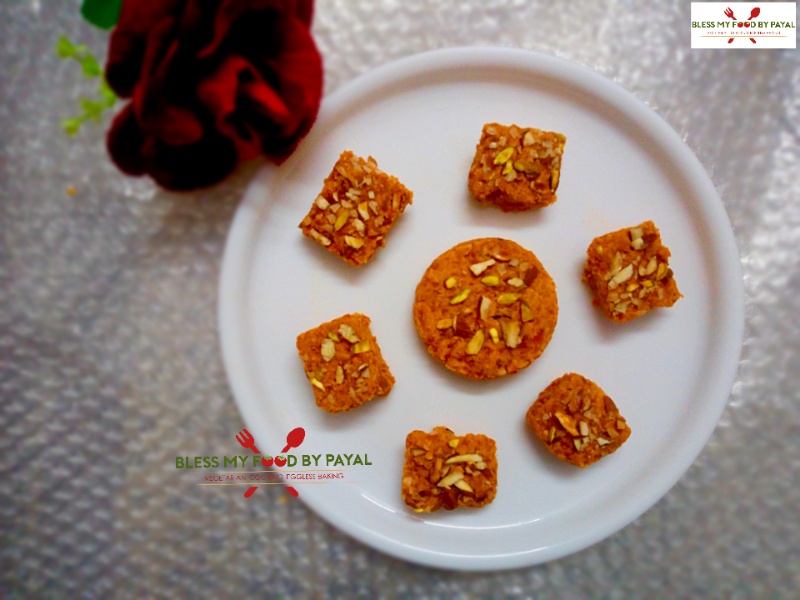 NOTE
* As already mentioned, if you don't have ghee residue, use mava / Khoya.
* If you don't have mava/Khoya too, add milk powder.
* If you don't have any of the above, then enhance the quantity of milk from 250 ml to 1 Lt.