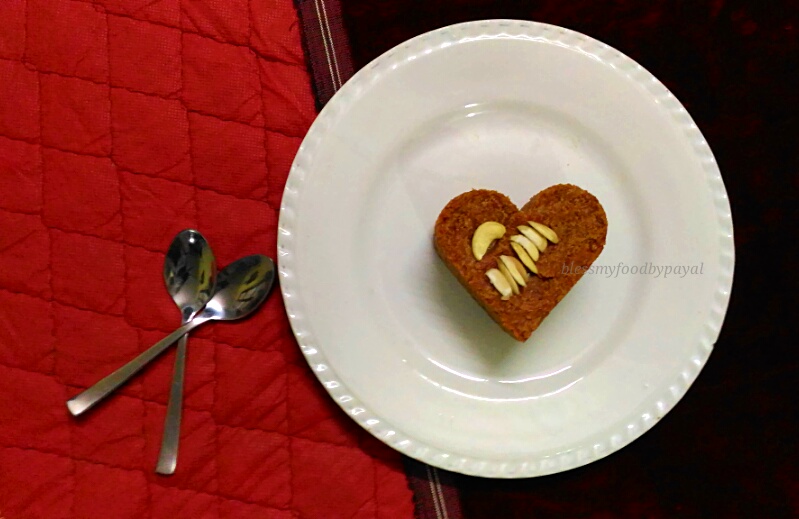 15 Jan

gajar ka halwa with milk | gajar ka halwa | gajar ka halwa without khoya

gajar ka halwa with milk | gajar ka halwa | gajar ka halwa without khoya with step wise pictorial and video recipe.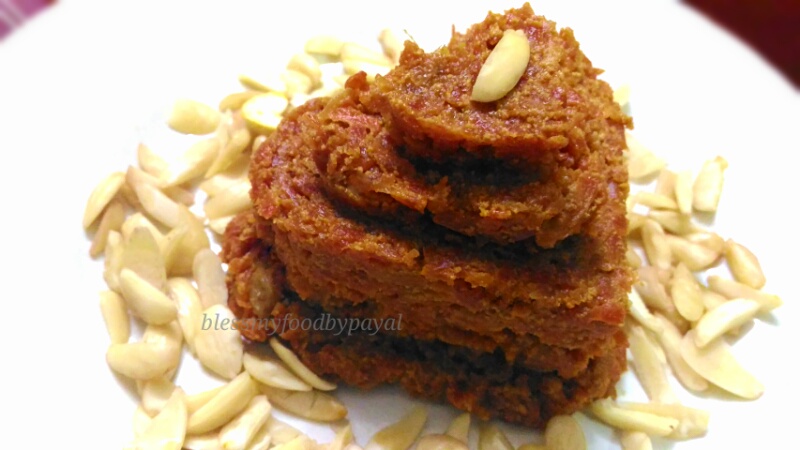 In this fast paced life, we always look forward to certain food items which demand instant cooking process. And as a result, our blog is also full of instant recipes. But when it comes to Gajar Ka Halwa, we always say a Big NO to instant cooking method. Because the taste which lies in the Gajar ka Halwa made on slow cooking, is matchless and simply out of the world.
Although there is no complexity in the cooking process or in the availability of ingredients, but what you require is utmost patience and esteemed love.
From beginning to end, it took us about 3 hours in making this Gajar ka Halwa and at last, we had a bowl full of beautiful aromatic hot Halwa.
We have tried to make it little healthy but adding the brown sugar instead of regular sugar without entering into any compromise with the taste.
Also have a look at the recipe of gajar the halwa in another way i.e. gajar ka halwa with khoya.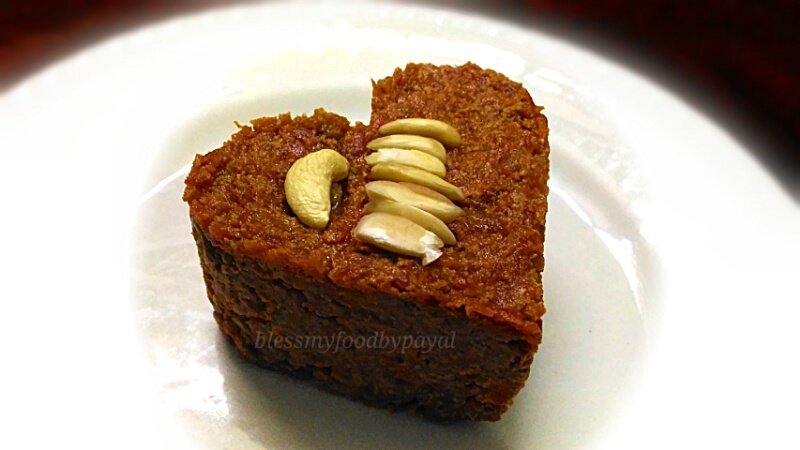 INGREDIENTS
Carrots – 1 kg
Milk – 1 Litre
Desi ghee – 2 tbsp
Brown Sugar or white Sugar or jaggery – 1 cup
Cardamom essence or powder – 2 tsp
Dry fruits as per your choice
YIELDS
5-6 servings
METHOD
1. peel off the outer layer and  cut the carrots into small pieces
2. wash the carrots properly under running water.
3. place carrots in a blender and blend coarsely.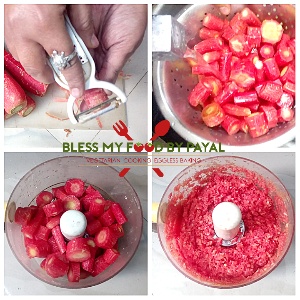 4. Place a non stick pan on gas stove and add ghee in it.
5. Once the ghee starts melting, add blended carrots and saute it for about 5 minutes at low flame.
5. Then pour milk into the pan and mix it with carrots. Stir occasionally.
6. When the milk reduces to half, add brown sugar and cardamom essence.
7. Cook until all of the milk is completely evaporated leaving behind nice creamy textured Gajar Halwa. Do remember that the entire process must go on low flame.
8. Mix some dry fruits in the Halwa and reserve some for garnishing.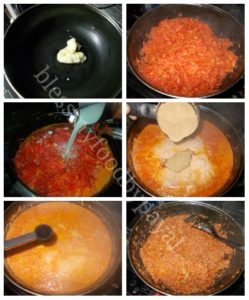 Gajar ka Halwa with milk is ready to be served now. Serve it hot.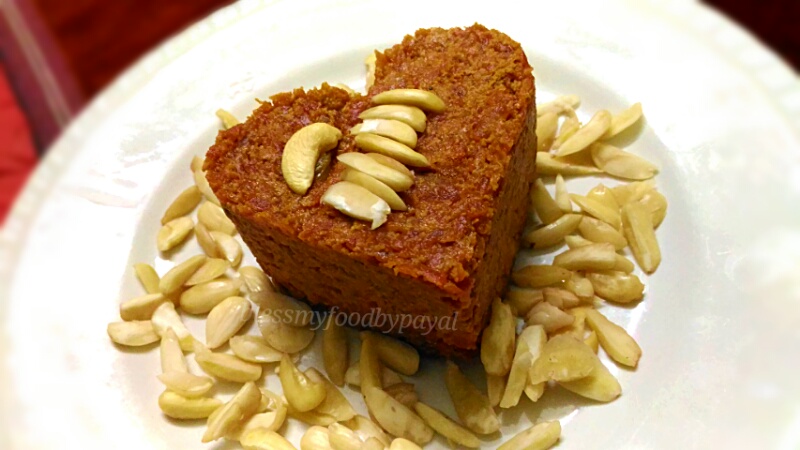 Regards
PAYAL BALI SHARMA
SHAILENDER SHARMA