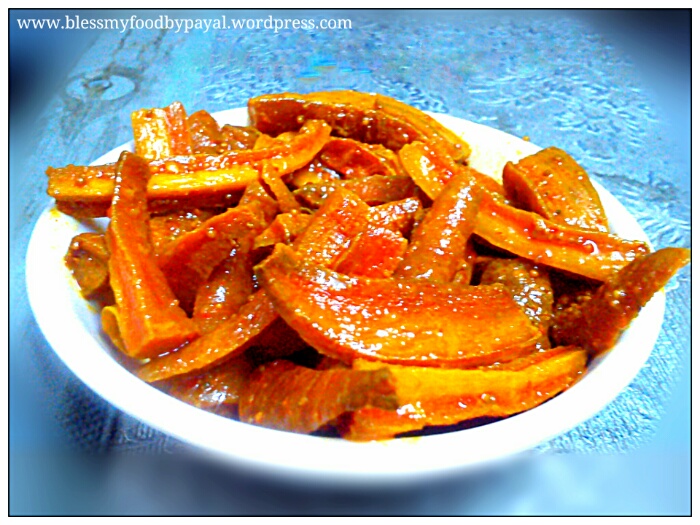 25 Mar

gajar ka achaar | carrot pickle | carrot achar | gajar achar

gajar ka achaar | carrot pickle | carrot achar | gajar achar with step wise pictorial method.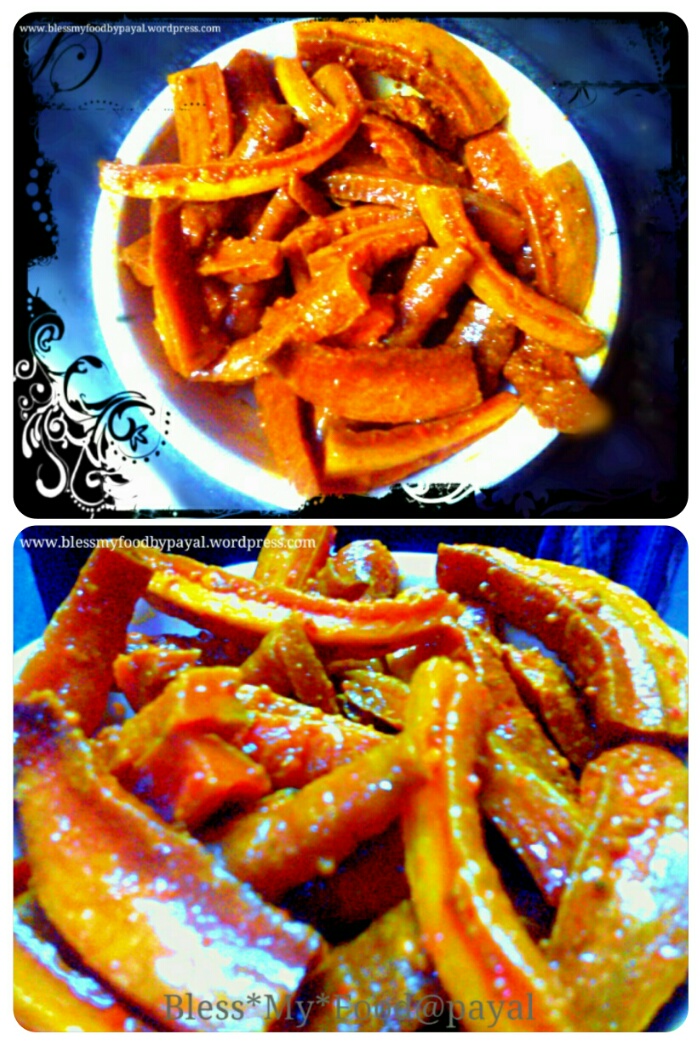 Pickle is a tongue tickling condiment without which most of the Indian food is incomplete. There are endless varieties of pickles in india and almost in every house, people prepare pickles of their own choice. In northern India, Parantha along with pickle is the favorite breakfast. Even some kids love to carry roti or parantha in tiffin along with pickle instead of vegetables.
As far as this recipe of gajar ka achaar is concerned, this is made with very basic ingredients and easy process. Although it takes time in getting ready this recipe of gajar ka achaar but that is only the drying process. Actually carrots have so much of water as its natural ingredient and if we will not dry the carrots before making gajar ka achaar, it will spoil so early. This is not just about carrots, but most the pickle recipes are prepared after drying the basic ingredient.
In our family, this gajar ka achaar is prepared every year, that too in bulk, during winters, because at that time, carrots are available in bulk and that too at very cheap rates. Although the variety of pickles are endless, but this is the most loved pickle in our family because it has a crunch in every bite. Although every one has his own taste buds but anything having a crunch in the bite is the most loved food in our house. So you too try this amazing recipe of gajar ka achaar.
INGREDIENTS for making gajar ka achaar:
Carrots (peeled & cut into slices ) – 2 cups
Salt – 2 tsp
Ground mustard seeds – 1 & half tsp
Red chili powder – 1 & half tsp
Lemon Juice – 1 & half tbsp
Turmeric – 1/2 tsp
Asafetida – 1/8 tsp
Mustard oil – 1 tbsp
METHOD:
1. Peel, wash & cut the carrots into thin slices depending on your choice.
2. Place them under the sun for about 2-3 days*.
3. When the carrots are dried properly, mix all the above mentioned ingredients together with the carrots and put them in a jar.
4. Place the jar in the sun for one day.
Your Carrot Pickle is ready.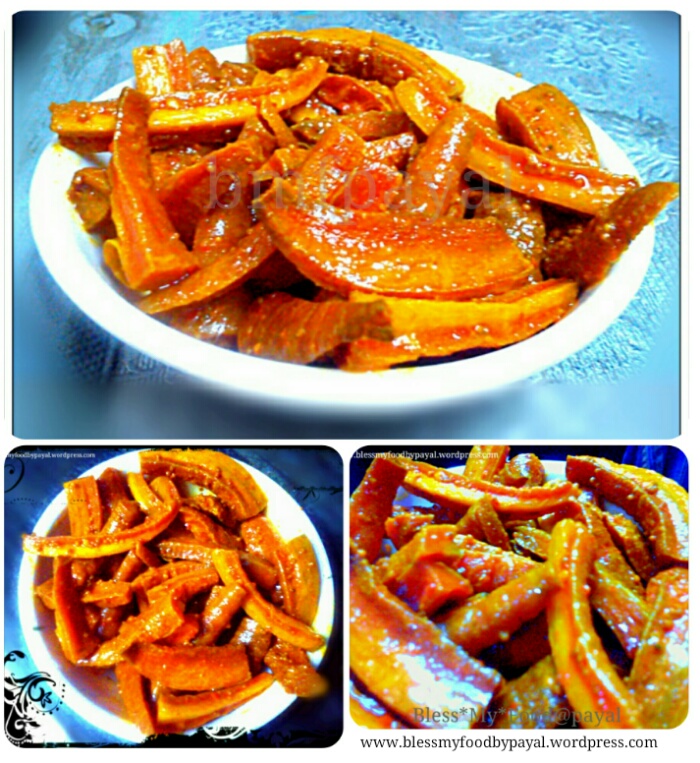 NOTE
*You can discard the process of Sun drying the carrots for 2 – 3 days and can immediately add the ingredients into peeled & cut carrot slices after drying them with a kitchen towel.
The major benefit of sun drying the carrots is that it will enhance the life of your pickle.
Regards
PAYAL BALI SHARMA
SHAILENDER SHARMA