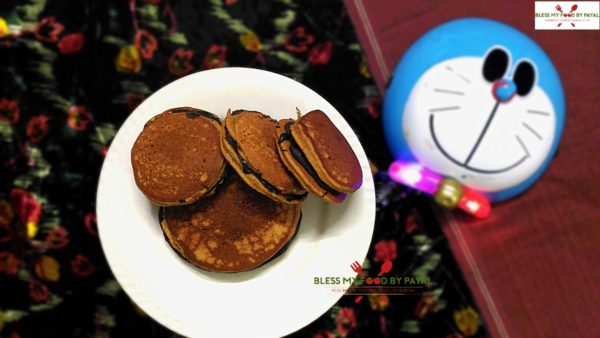 10 Mar

dora cake | dora cake recipe eggless | dorayaki

dora cake | dora cake recipe eggless | dorayaki recipe with step wise pictorial method is here.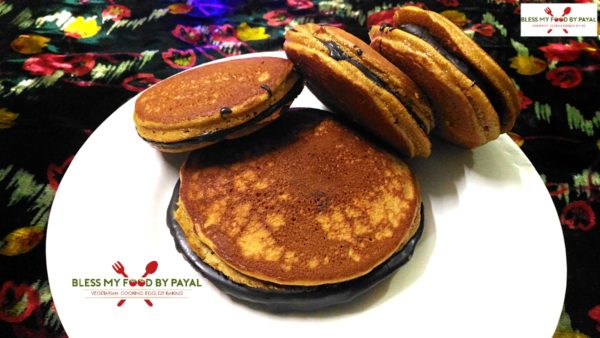 This dora cake also calls dorayaki is a type of Japanese confection, а pancake which consists of two small pancake-like patties wrapped around a filling of gooey sweet treat. Dora cake is cooked with the easy to make batter with the fillings like chocolate or jam and are often served hot.
The renowned Japanese cartoon character Doraemon loves dora cakes and so it is depicted as his favorite food. The another character Nobita(Noby) in the series calls it yummy buns, and it has been a plot device several times throughout the series. Doraemon is addicted to dora cakes and falls for any trap involving them.
Making this recipe is one of the most easiest task and can be made even during toughest time of the day i.e. morning time when you are preparing and packing the tiffin of your kids on a shortest call. Just offer 10 extra minutes and this delicious and favourite of every child's cake can be a part of their tiffin too.
The best part of this dora cake is that though it has a name having a word cake but you don't require any special equipment like oven to make it. Just a simple non-stick pan, few basic Ingredients and Dora cake is ready.
dora cake can also be made using eggs but being pure vegetarians, we have made it egg free. To make it more healthy, we have used whole wheat flour instead of all purpose flour. However choice is yours.
(For more cake/muffins recipes, please visit this blog)

INGREDIENTS for dora cake
For pancakes
Whole wheat flour – 1 cup
Brown Sugar or regular sugar (powdered) – 1/4 cup
Baking powder – 1/2 tsp
Vanilla essence – 1 tsp
Oil – 2 tsp
Milk – 3/4 Cup
For Chocolate Sauce
Melted chocolate – 1/2 cup
(For method to see how to melt chocolate, click here. )
Vanilla Essence – 1 tsp
Milk – 2 tbsp
YIELDS
4 Servings
METHOD
1. In a bowl add whole wheat flour, sugar, baking powder, oil and mix.
2. Now add milk and vanilla essence and again mix well until there are no lumps. keep the batter aside for 10 minutes rest.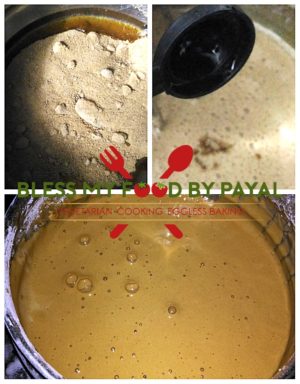 3. Then take a non stick tawa/pan and grease it with little oil. Wipe the extra oil, if there's any.
6. Pour 1 ladle of batter and let the batter spread by itself.
7. Let the spread batter cook from lower side, and when the bubbles start appearing on upper side, flip gently.
8. Let it cook on the other side too.
9. The cooked pancake must be golden brown in color.
10. Finish all the cakes with the same process.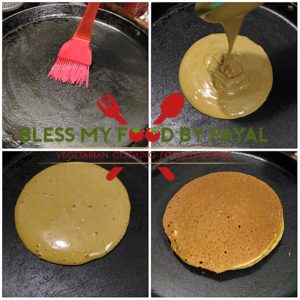 You can serve it right now as a pan cake only.
But as this is a recipe for dora cakes, we need to proceed ahead. It's a time to prepare the stuffing.
1. Add melted chocolate in another bowl and add vanilla essence & milk to make it little creamy.
2. Take one piece of cake and spread chocolate sauce over it.
3. Also spread chocolate sauce on the second cake and join both the cakes together having chocolate stuffing in between.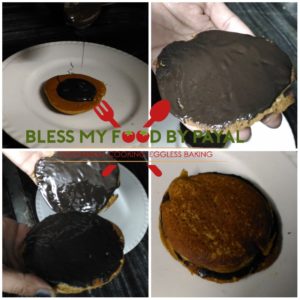 Your dora cake is ready to be served.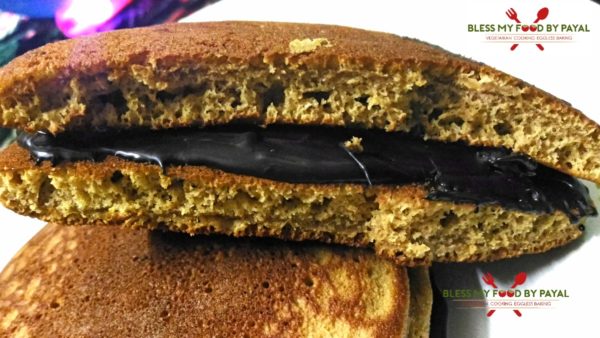 NOTE
* The consistency of batter should not be too thin or thick. You can adjust the consistency by adding milk or flour, as the case may be.
* Instead of making chocolate sauce at home, you can also use ready-made chocolate syrup also.
* If you don't have chocolate or chocolate sauce or have no time to prepare chocolate sauce at home (especially during morning hours if preparing for tiffin), then you can also apply the jam of your kid's choice. Nutilla is also a good choice.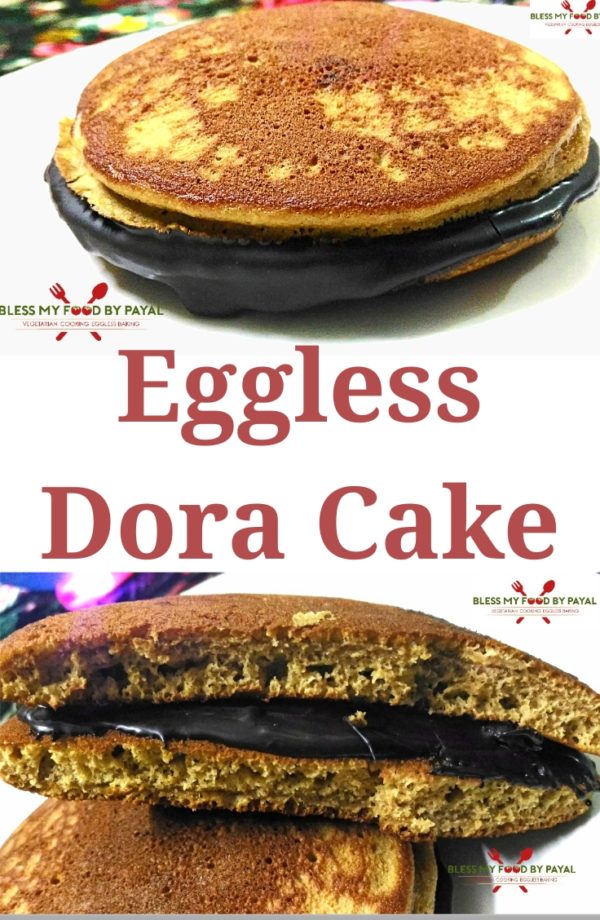 Feel Free To Ask Queries, If Any…
Regards
PAYAL BALI SHARMA
SHAILENDER SHARMA