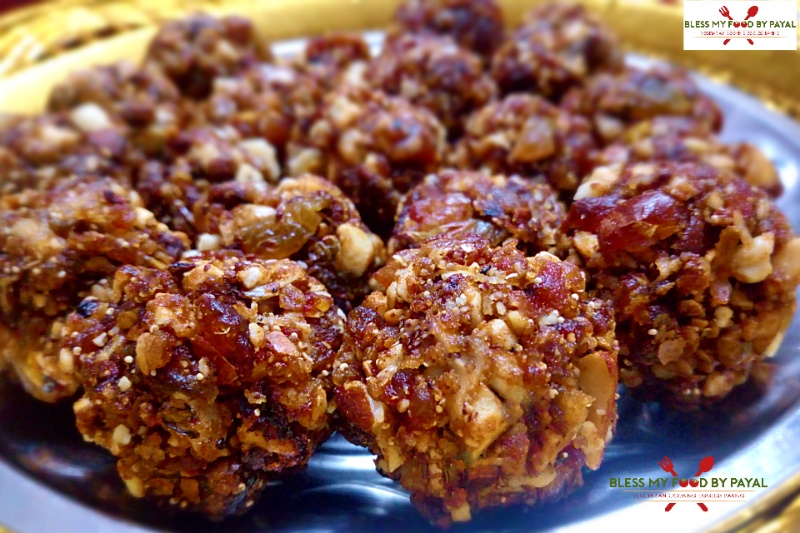 25 Aug

dates laddu | dates ladoo recipe | khajur laduu | dates and nuts laddu recipe

dates laddu | dates ladoo recipe | khajur laduu | dates and nuts laddu recipe with step wise pictorial and video method is here.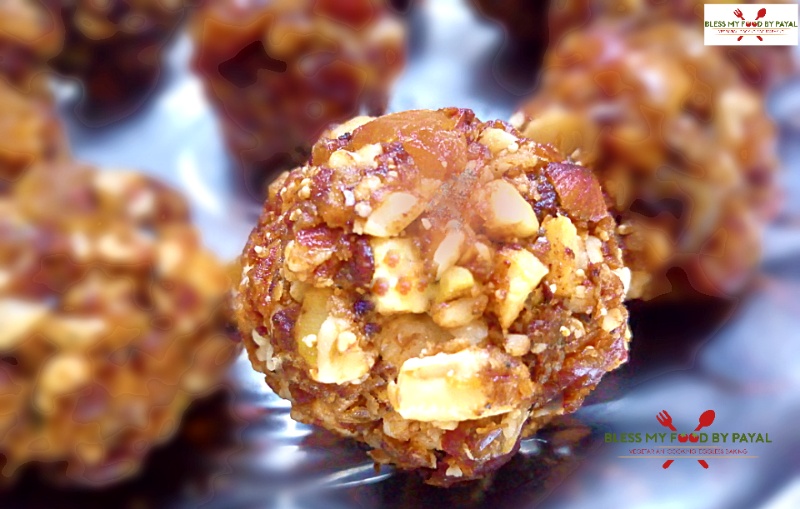 Sugar free, jaggery free or we must say free from all artificial sweeteners, these dates ladoo are most tasty and healthy ladoo recipe we have ever tried.
They are named as Dates laddu, dates ladoo recipe, khajur laduu, dates and nuts laddu recipe but you can also call them sugar free dry fruits ladoo.
These dates ladoo were in our wishlist for the last so many months but this time we finally made it on the occasion of Raksha Bandhan, because there's nothing like homemade sweets when it comes to the day of celebrating most sweet and loving relationship of brothers and sisters.
One important thing we would like to mention that merely addition of word "sugar free" doesn't make these dates ladoo suitable for diabetics. You need to consult only your doctor if making or serving to diabetics. We are not the experts to make any kind of recommendations.
Also have a look at the other ladoo recipes in the blog…
Dalia Ladoo | Broken Wheat Ladoo
Ladoo from leftover ghee residue
You can also try Chenna Murki , Doodh peda, Louki Aur Nariyal Ki Barfi , Stuffed Bread Gulab Jamun, Chenna Murki  , Dry Fruit Madra; Sugar free Dessert , Kaja, Shahi Tukda and instant kalakand recipe,  on the occasion of Raksha Bandhan or any other festival.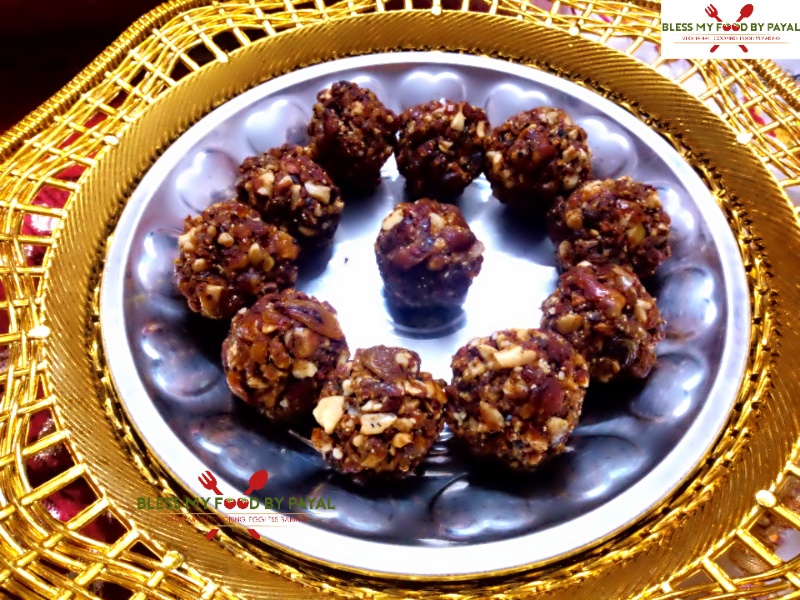 VIDEO recipe of dates laddu
INGREDIENTS for dates laddu
Dates – 2 cup
Desi Ghee – 2 tbsp
Poppy seeds/ khas khas – 2 tsp
Almonds – 1/2 cup
Cashews – 1/4 cup
Coconut – 1/4 cup
Pistachios – 1/8 cup
Walnuts – 1/8 cup
Raisins – 2 tbsp
YIELDS
About 30 ladoos
METHOD
1. Firstly make Ready all the ingredients, like remove the seeds from the dates, roughly chop almonds, cashews, pistachios and walnuts and grate the coconut.
2. Now transfer seedless dates in a blender and blend coarsely. Keep aside.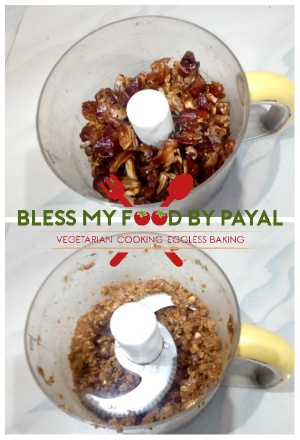 3. Place a non stick pan on gas stove, pour desi ghee and switch on the flame to low.
4. Add roughly chopped almonds, cashews, pistachios, walnuts, raisins and coconut and roast them for 5 minutes.
5. After 5 minutes, add poppy seeds and roast for further 2 minutes.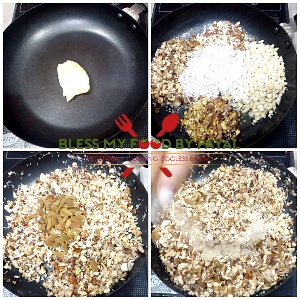 6. Now transfer blended dates in the pan.
7. With the help of a spatula, smash the dates and keep on stirring until the dates mix uniformly with other dry fruits.
8. Furthermore, saute till the dates start releasing oil.
9. Switch off the flame and allow the mixture to cool for a minute or 5.
10. Immediately start making laddus. do not let the mixture cool completely, otherwise you won't be able to make laddus.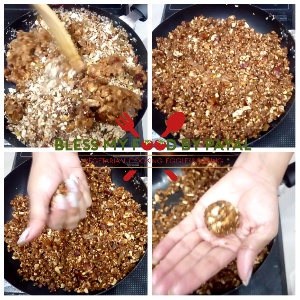 Your dates laddus are ready. Enjoy…
You can store dates ladoo in airtight container for a month or more.
….Prepared for Raksha Bandhan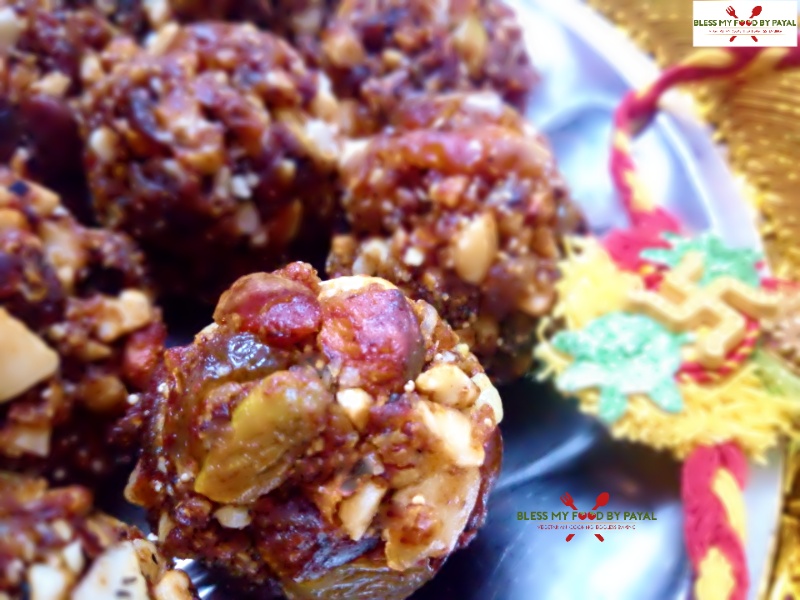 NOTE
* this is not mandatory to add all the mentioned ingredients and that too in the same quantity. These dates ladoo can be prepared even without dry fruits or with the least dry fruits. Or if you don't want to spend much, just add raisins and coconut. In every case, you are definitely going to have tasty dates ladoo.
* You can reduce or enhance the quantity of ingredients as per your requirement.
* While keeping the ingredients ready, we started chopping all the dry fruits with knife. Suddenly we realized that this way we need a whole day to complete the task.  Then thought of another idea. Took a ziplock/polythene bad, added all dry fruits one after another, and crushed them with heavy weight.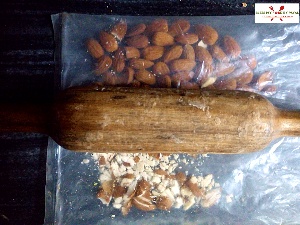 * If the mixture turns cool, you won't be able to give them a shape of ladoos. But there's nothing to worry. If the mixture turns cool, just microwave it for a minute or you can reheat the mixture slightly to make it warm. Then again start making ladoos.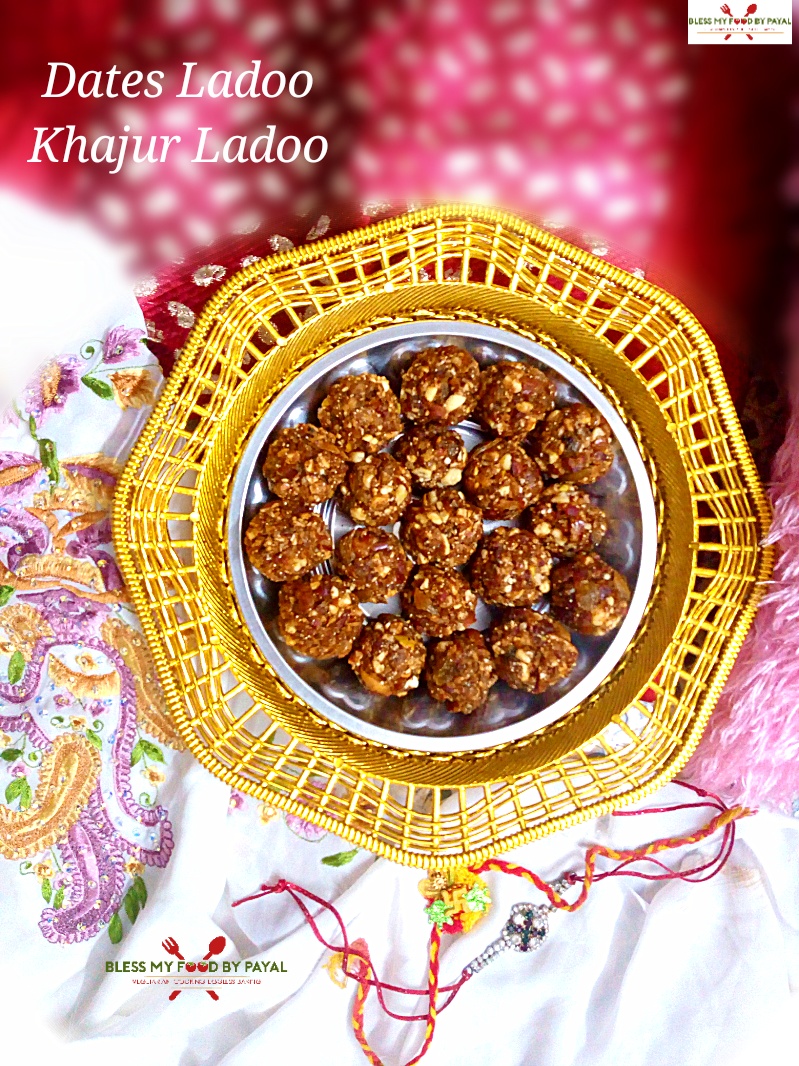 Feel Free To Ask Queries, If Any…
Regards
PAYAL BALI SHARMA
SHAILENDER SHARMA