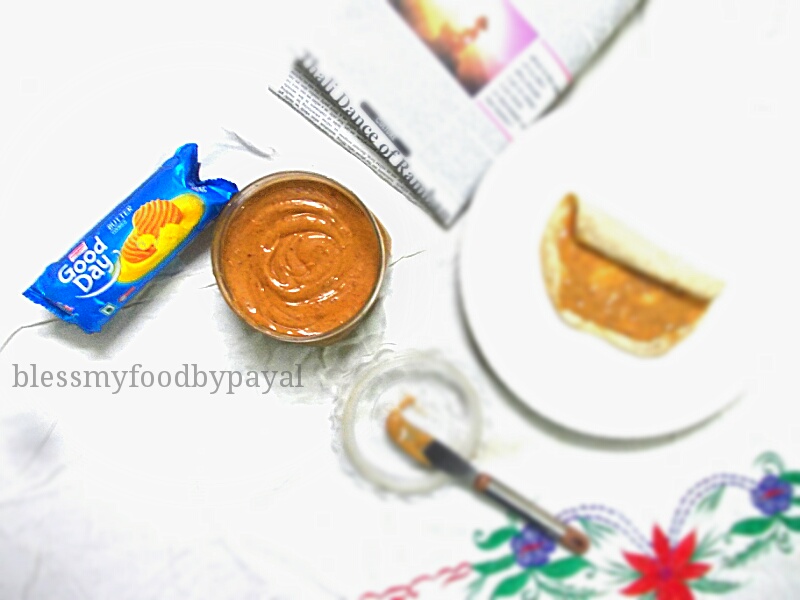 27 Nov

Cookie Butter Spread | how to make Cookie Butter Spread

Cookie Butter Spread | how to make Cookie Butter Spread recipe with step wise pictorial method.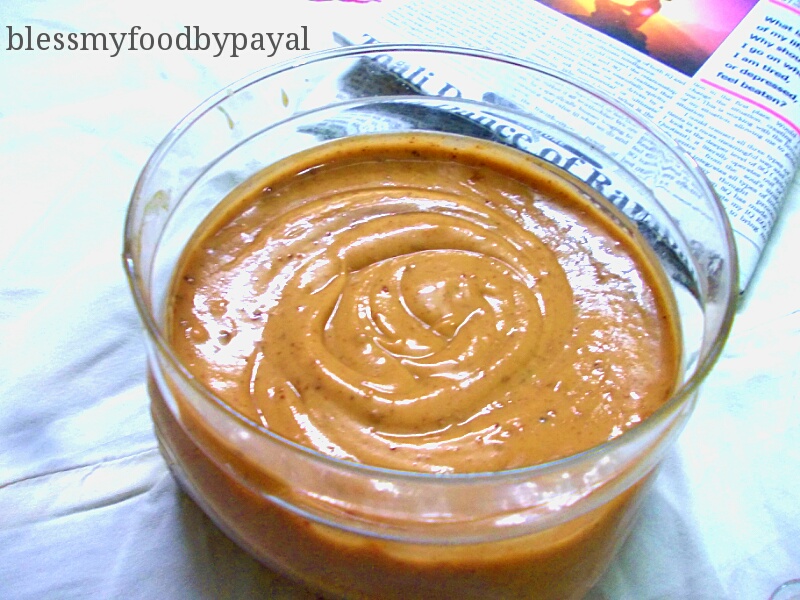 Have some leftover broken, soggy Biscuits/ cookies???
Usually cakes (especially no bake) and puddings are made with them but these cakes and puddings are of no use in daily routine. So why not to place your hand on a recipe which can help you in many ways. Yes, i am talking about Cookie Butter Spread. it can enjoy it by the spoonful. You can spread it on waffles, pancakes, toast, parantha, chapati or crackers. a best stuff to be used as a dip with fruit, pretzels, etc. pour it on ice cream or use it to frost cupcakes or cookies. You can even fill cupcakes or muffins with it and relish them..
Most importantly, it is going to be loved by children too. You have uncountable ways to use it.
And this is a very easy to make sweet spread – COOKIE BUTTER SPREAD. Let's begin the recipe…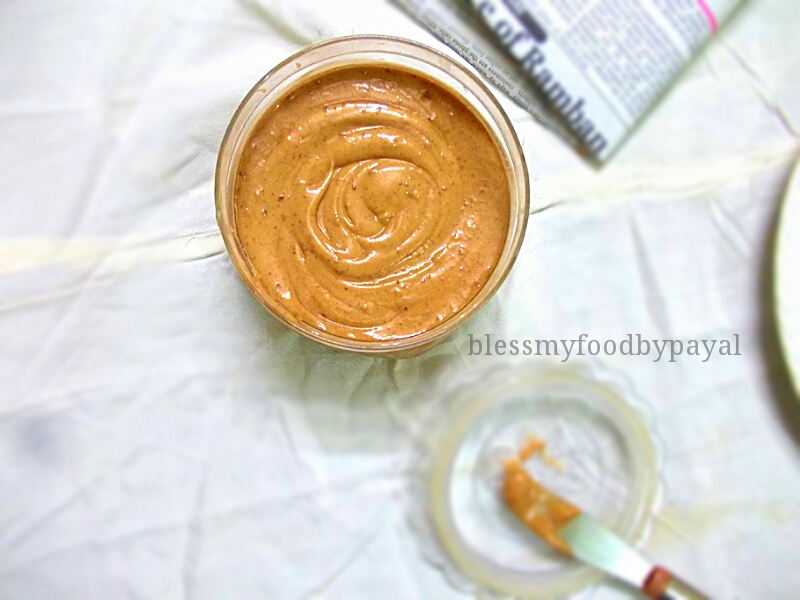 INGREDIENTS
Biscuits/cookies of your choice – 250 gms (about 2 cups heaped)
(I am using about 30 Good Day Biscuits because I received them in bulk as Diwali gift :-P)
Brown sugar – 2 tbsp
Cinnamon powder – 2 tsp
Nutmeg powder 1/2 tsp (optional)
Vanilla essence – 2 tsp
Honey – 1 tbsp
*Salt a pinch
**Butter (unsalted/melted) – 2 tbsp
Water as per need
METHOD
1. Roughly break your biscuits/cookies and add them in a food processor or a blender & blend them to fine crumbs.
2. Stop the processor and then add brown sugar, cinnamon, nutmeg and salt to the crumbs. Again start blender.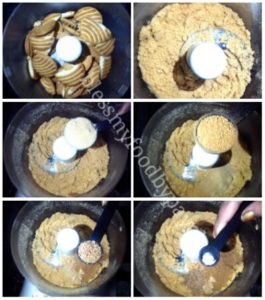 3. When everything is mixed together properly, add the honey, vanilla and butter. Mix until combined.
4. Add water a little bit at a time with the processor running, until it has reached a creamy consistency***. (I had to add about 2/3 cup of water).
5. Your cookies butter spread is ready****. Pour it into an gastight container and refrigerate***** it.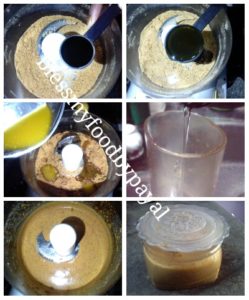 here it is……yum yum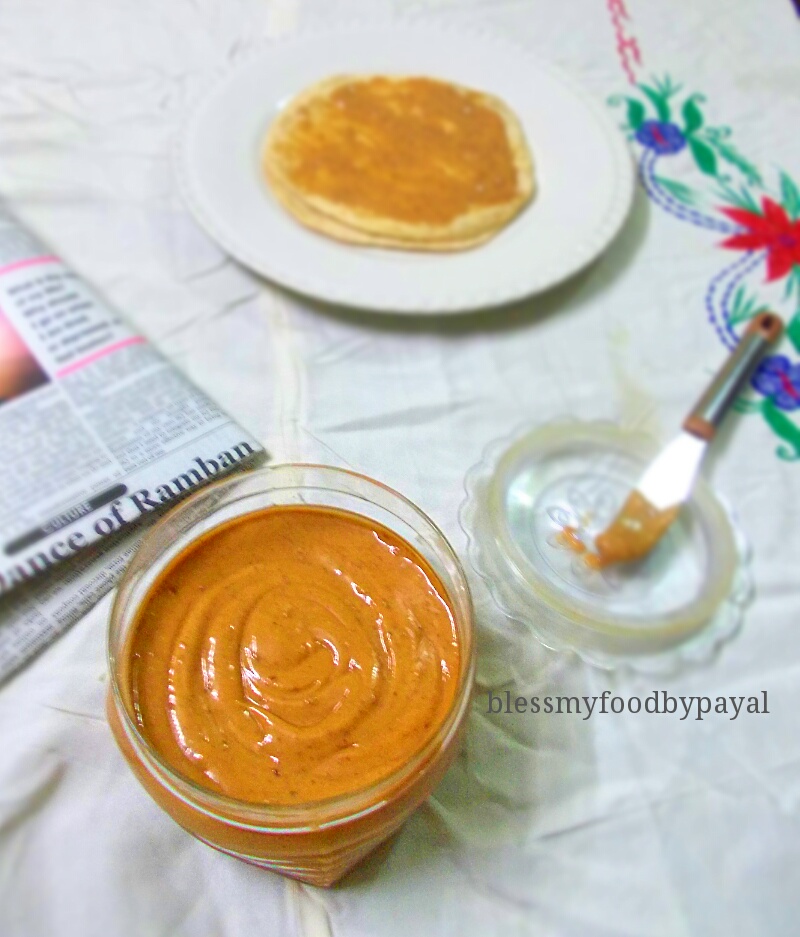 NOTES
* & ** If you don't have unsalted butter, you can also use salted one. But in this case, avoid adding a pinch of salt.
*** You can grind the mixture fully for a very creamy texture, or leave it a little crunchy. Choice is your's.
Also keep in mind while adding water that when you will preserve this spread in refrigerator, it will set more firm & thick as it chills.
****Once your spread is ready, it is recommended to taste it before transferring into the jar, especially when you are using any other cookies. The taste of each kind of cookie varies, so as the taste of your spread. Where your cookies are extra sweet or less sweet, you may need to use less sugar/honey or more sugar/honey. So somewhere you need to assess the quantity of ingredients on your own.
***** You can preserve this spread for 12 to 14 days in refrigerator. However these days may vary depending upon climatic conditions.
Regards
PAYAL BALI SHARMA
SHAILENDER SHARMA